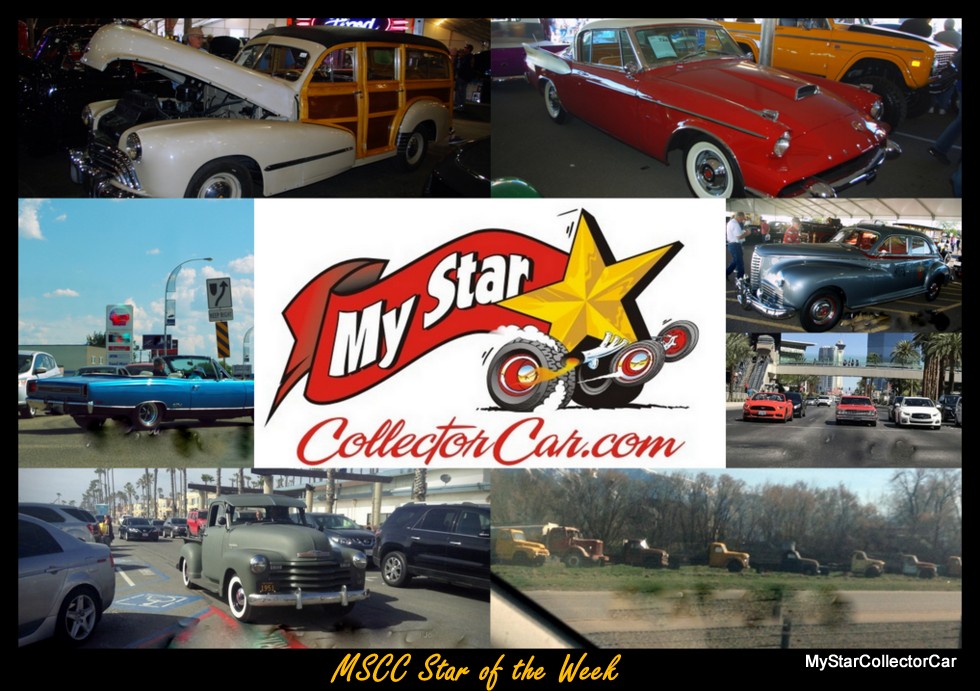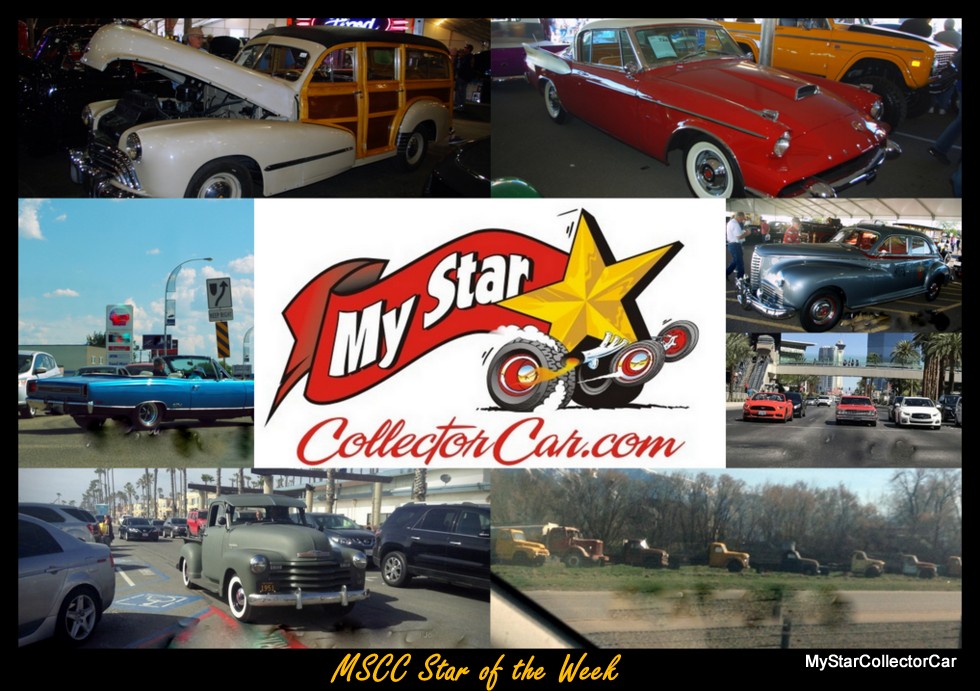 MSCC MARCH 26 STAR OF THE WEEK: '58 PACKARD HAWK SPORT COUPE—NOT EVERYTHING WAS A VETTE
1958 was a big year for fast cars.
There were big blocks, tri-carbs, hemis and superchargers available that year.
The new turnpikes were full of cars that could crack 120 miles per hour with ease—cars like this MSCC Star of the Week, supercharged, independent suspension, swaybar-equipped 1 of 588,  1958 Packard Hawk Sport Coupe.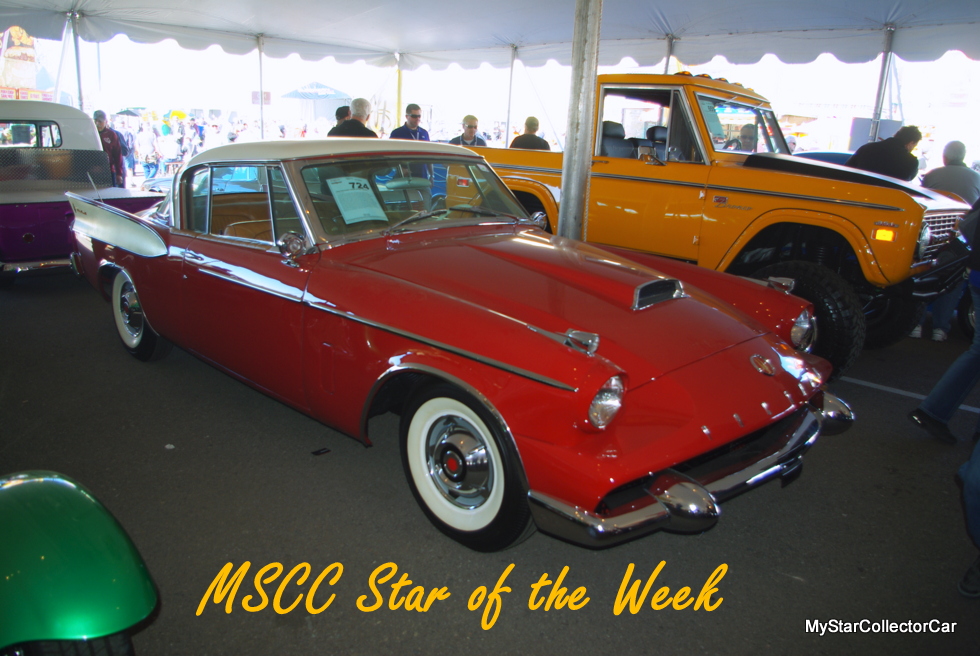 Not everything fast and sporty was a Vette back in 1958.
MSCC MARCH 25 STAR OF THE DAY: VEGAS—THERE'S MORE TO IT THAN GAMBLING
Las Vegas earned the nickname Sin City for a number of reasons.
There aren't too many vices you can't indulge in when you hit the city limits but Vegas does offer other attractions.
The climate is perfect for old iron so occasionally you'll see some classic iron like this MSCC Star of the Day spotted on Las Vegas Boulevard yesterday.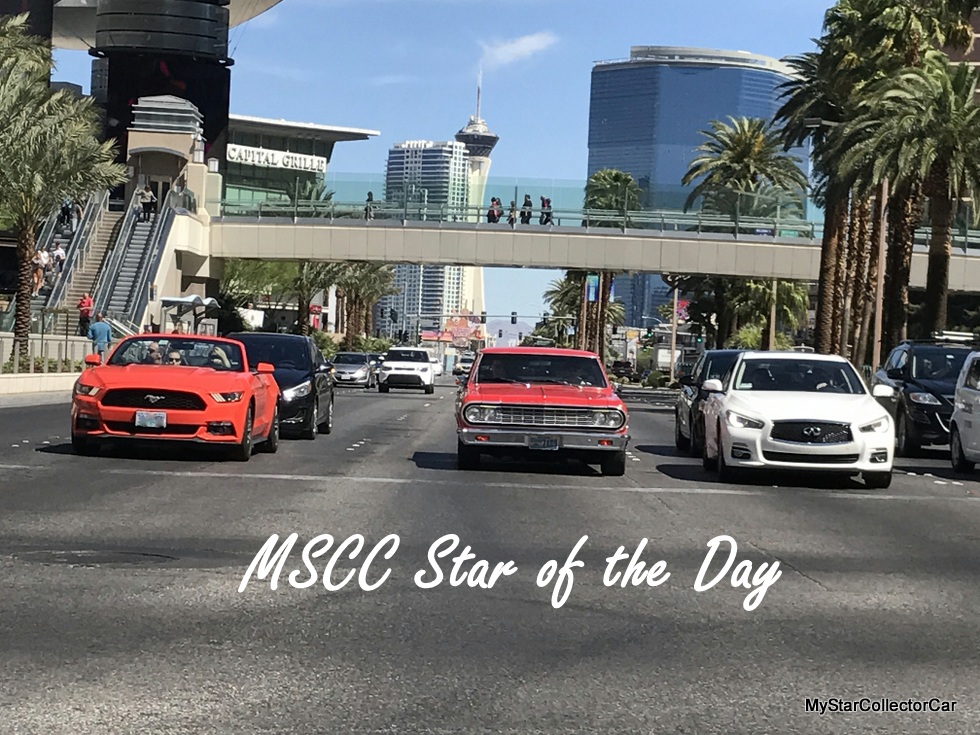 Vegas—there's more to it than gambling.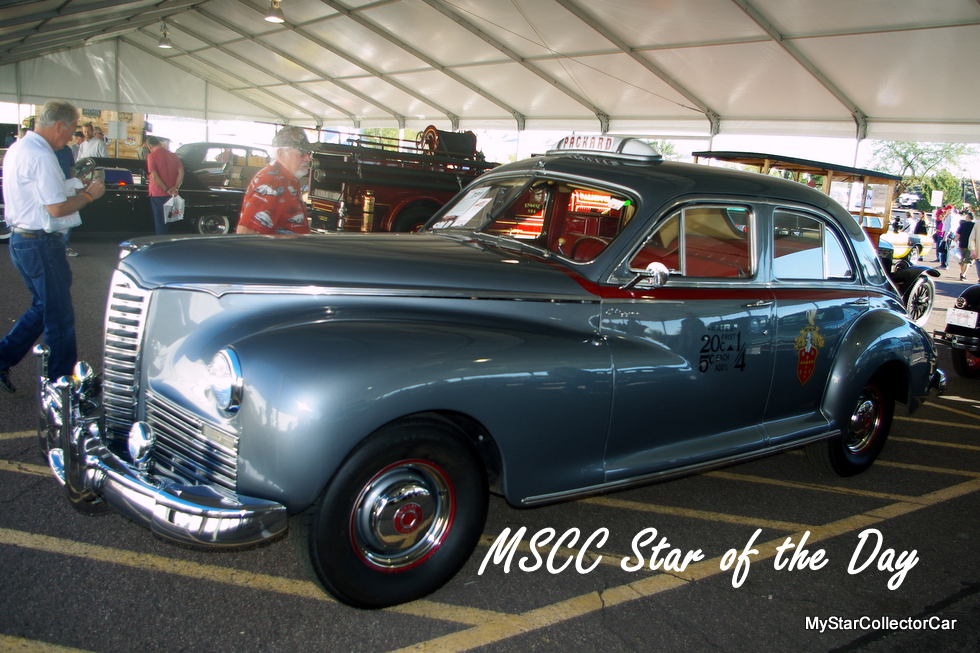 MSCC MARCH 24 STAR OF THE DAY: '47 PACKARD CLIPPER TAXI—BACK WHEN CABS WERE COOL
You see numerous campaigns about taking a taxi home after a night on the town.
These are good campaigns because drinking and driving is one of the worst decisions you can make.    
Imagine what it would be like to get a ride home in a cab like this MSCC Star of the Day '47 Packard Clipper.
Your night would end safely and with a lot of style because this beauty goes back to an era when cabs were cool.    
MSCC MARCH 23 STAR OF THE DAY: '51 CHEVY TRUCK IN CALIFORNIA—THE LAND OF ETERNAL SPRING
Spring arrived a few days ago and every person in the northern latitudes marked the occasion with a sigh of relief.
Winter is definitely the guest who stays too long every year.
This MSCC Star of the Day '51 Chevy pickup was spotted a few days ago in a place where seasons are less defined.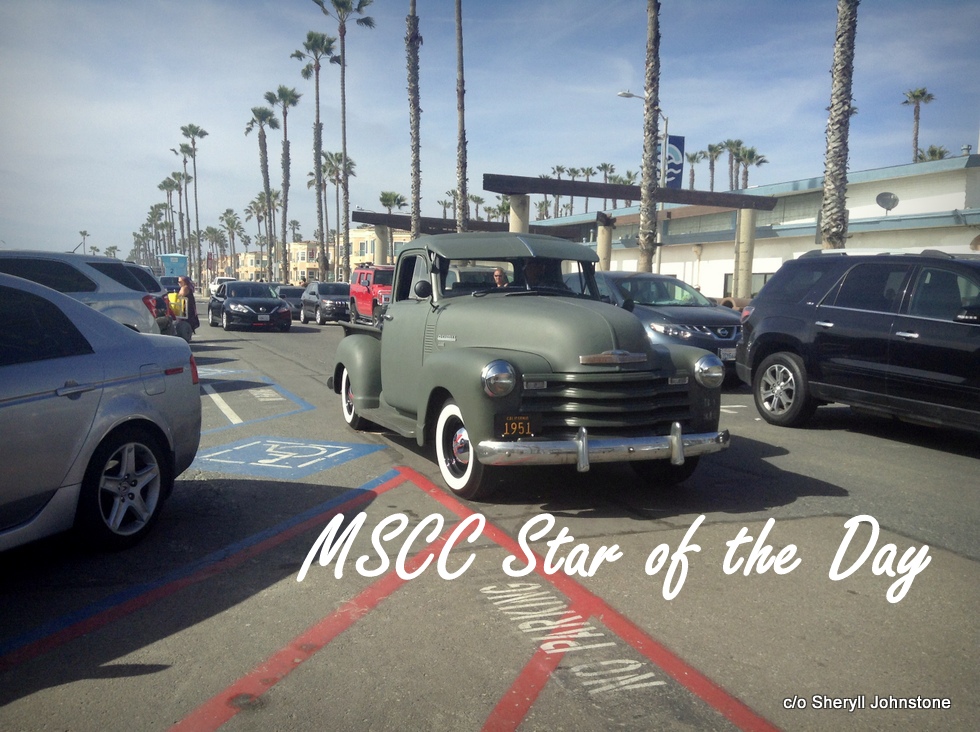 It was in California—the land of eternal spring.
MSCC MARCH 22 STAR OF THE DAY: '48 OLDSMOBILE DYNAMIC WOODY WAGON—IT MAKES AN SUV LOOK EVEN  MORE BORING

The last decade saw an explosion in the SUV population.
Historians will decide whether this was a good or bad thing but one thing is clear.
There isn't an SUV on the planet that will carry the historical weight of this '49 Olds Dynamic Woody wagon.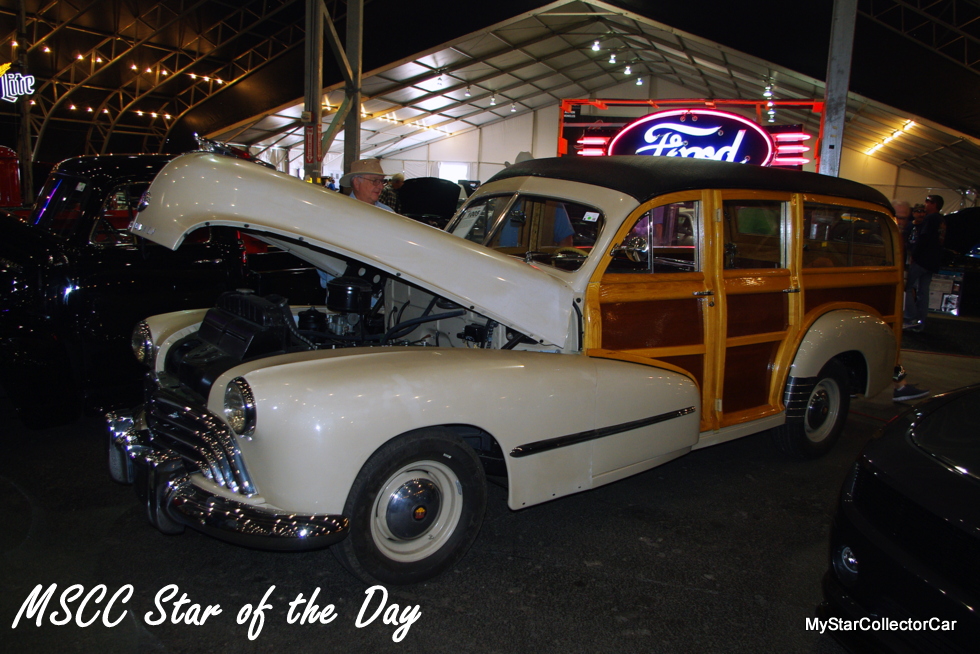 That's because this classic wagon makes an SUV look extremely boring.
MSCC MARCH 21 STAR OF THE DAY: A ROW OF OLD TRUCKS REALLY ENHANCES A SCENIC SHOT
Some people see a row of old classics as a blight on the landscape.
They are people with little or no automotive soul so their opinion is irrelevant.    
They'll never see the magic in this MSCC Star of the Day picture because they're wired wrong.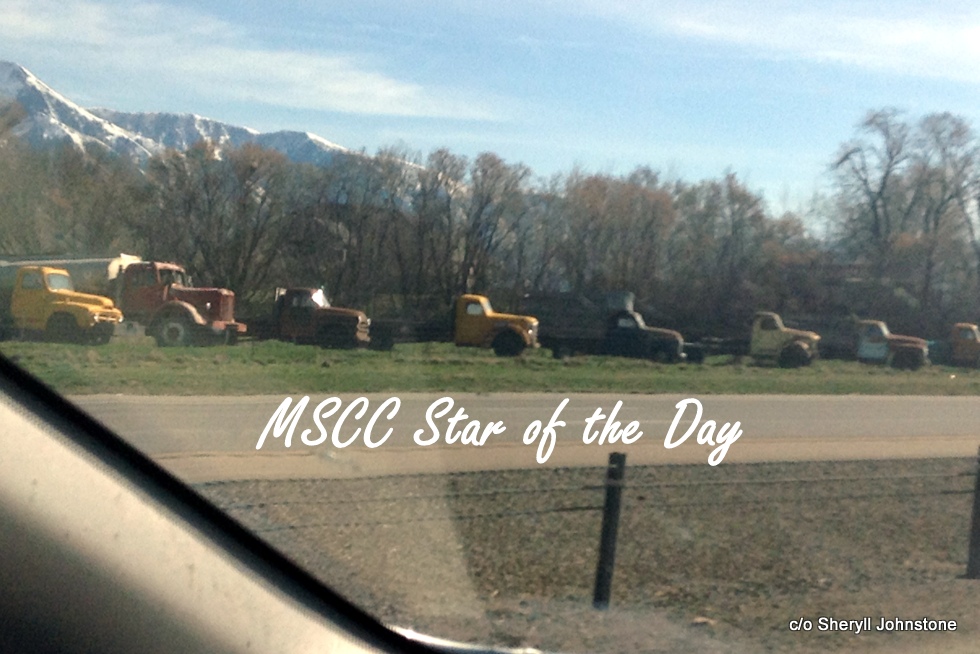 They'll never understand how or why these old trucks really enhance a scenic shot.
MSCC MARCH 20 STAR OF THE DAY: '69 GTX CONVERTIBLE—BECAUSE THE TOP HAS TO GO DOWN ON THE FIRST DAY OF SPRING  
Today (with all due respect to global warming) is the First Day of Spring.  
This means different things in different locations because there is a significant difference between Whitehorse, Yukon and New York City on the 1st day of Spring.    
Despite that obvious difference if you have a car like this MSCC Star of the Day '69 GTX convertible you'll want to drive it today.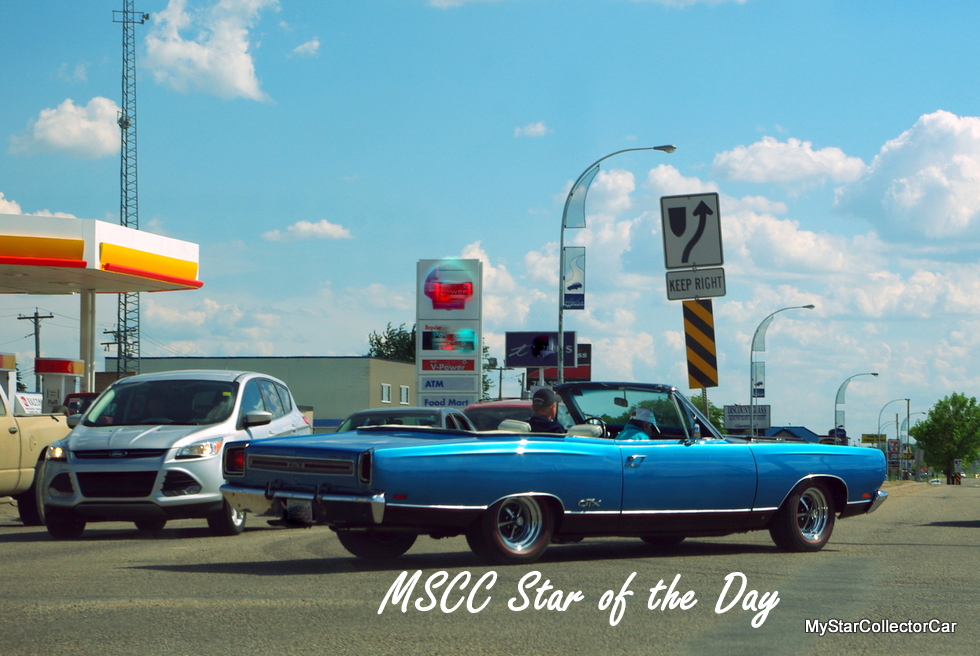 That's because the top has to go down on the first day of Spring.    
CLICK HERE to Like us on Facebook
CLICK HERE to Follow us on Twitter
CLICK HERE to Follow us on Pinterest