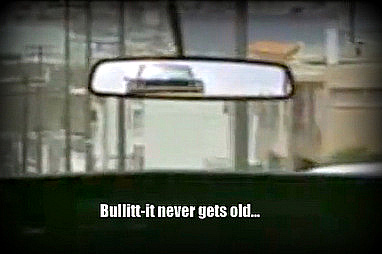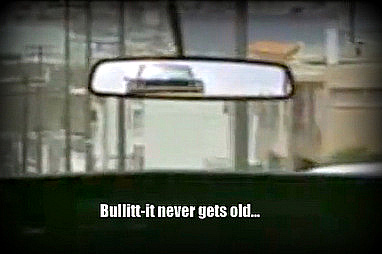 To be honest, I have little or no idea about the actual plot in 'Bullitt'.
I have heard that the plot line is fairly sophisticated for a 60s movie but, in all honesty,
I don't really care about the plot-even one with the king of cool Steve McQueen as the main character.
To me, even Steve takes a back seat to the Mustang and Charger in the movie.
It was an impossibly brilliant plan to throw two of Detroit's finest '68 car models into a movie and create the best film car chase of all time.
That was the exact point in the movie when Steve and the plotline ceased to matter anymore and McQueen became an instant nameless extra in the film.
The 1968 Mustang fastback was the second year of the car's new tougher look.
The 1965-66 non-fastback Ponies were essentially chick cars that came up a little short in the macho department. Ford changed the game in '67 and the trend continued in 1968 when tough guy Steve McQueen climbed behind the wheel of his famous green 'Bullitt' Mustang.
The car had morphed into a guy's car and fit the bill as a testosterone-laden star in 'Bullitt'. The other part of the equation was the incredible 1968 Dodge Charger in the movie because this car was one of the finest classic cars ever dreamed up in Detroit. It is a legend.
The '68 Charger is a stunning automobile, from its hidden headlights to its sweeping roof line, to its iconic taillights. A car chase match between a 1968 Mustang and a 1968 Charger was nothing short of brilliance. To film the chase in the hilly streets of San Francisco was nothing short of unsurpassed once-in-a-lifetime genius.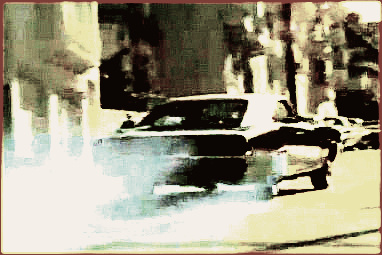 The chase scene is something that can be viewed over and over again without a moment of boredom. The effect is always the same: anticipation followed by exhilaration and concluded with utter horror as the Charger gets thrashed and burned beyond recognition.
It is a cinematic moment that never gets old and never gets dull.
It is perfect.
Jim Sutherland
Follow us on Facebook at-http://www.facebook.com/MyStarCollectorCar
Follow us on Twitter at- https://twitter.com/#!/MyStarCollecto1