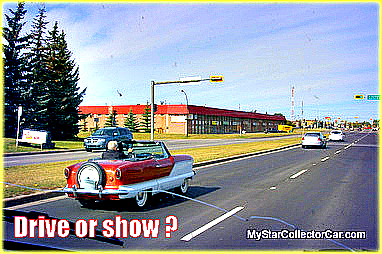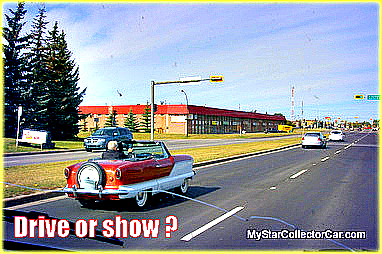 There are always two forces at work during the summer car season: do you hit the road and never stop moving, or do you find a car show and hang out with kindred spirits?
There are compelling arguments for either side of the equation.
Most car guys build them to drive them. They do not want a dusty museum piece occupying a chunk of their garages, they want to jump behind the wheel and hit the open road. The main reason is the feeling that you get when you stare over the hood of a vintage ride from the driver's seat.
These are the moments car guys live for in life, quality time with a four-wheeled loved one and a new set of happy road memories with their beloved rides. These are the car guy moments that prove that Eddie Cochrane, Blue Cheer and the Who were all wrong; there is a cure for the Summertime Blues.
The sight of an old set of wheels on the road is also great for other car guys on the road. Car guys live for the moments when they see a vintage ride on the road. The old iron stands out in modern traffic like Jennifer Aniston in a bikini in a room full of fat guys and some of the old cars may even rival her for sleek lines. Well not quite-but you get the picture.
It is tough to argue with the idea that vintage vehicles are born to run on the streets and many car guys will stick to this philosophy like it was part of a religious movement. But there is an alternative for the sociable car guys: car shows.
Car shows are a place where like-minded car fanatics can hang out with each other and share a common bond of car culture. It is an open air place of four-wheeled worship where car guys can find people who really understand their dedication to the cause.
Maybe their wives don't understand the magic, but every other car guy on the planet gets it. A lot of money and hard work goes into most projects, so car guys can find that one place where their efforts are truly appreciated- a car show.
So the two schools of thought will duke it out all summer as car guys debate whether to drive their vintage rides or park them at car shows. The best solution is a liberal amount of street time before and after the shows.
That is truly the best of both worlds.
Jim Sutherland
Follow us on Facebook at-http://www.facebook.com/MyStarCollectorCar
Follow us on Twitter at- https://twitter.com/#!/MyStarCollecto1