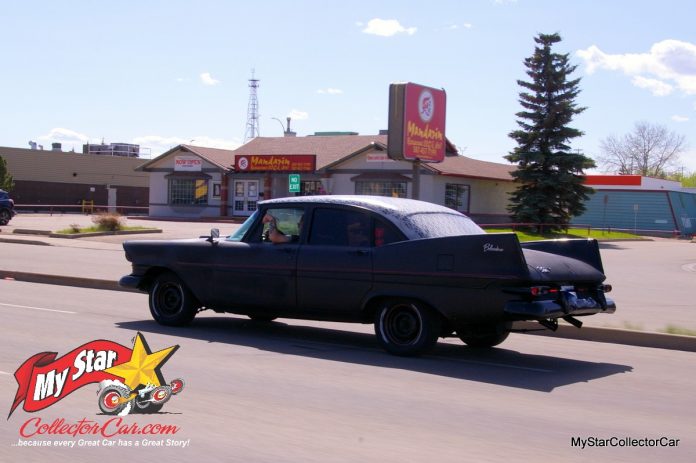 Most longtime Stephen King horror fans will recall Christine, the evil 1958 Plymouth Fury that terminated people with extreme prejudice in both the book and movie versions.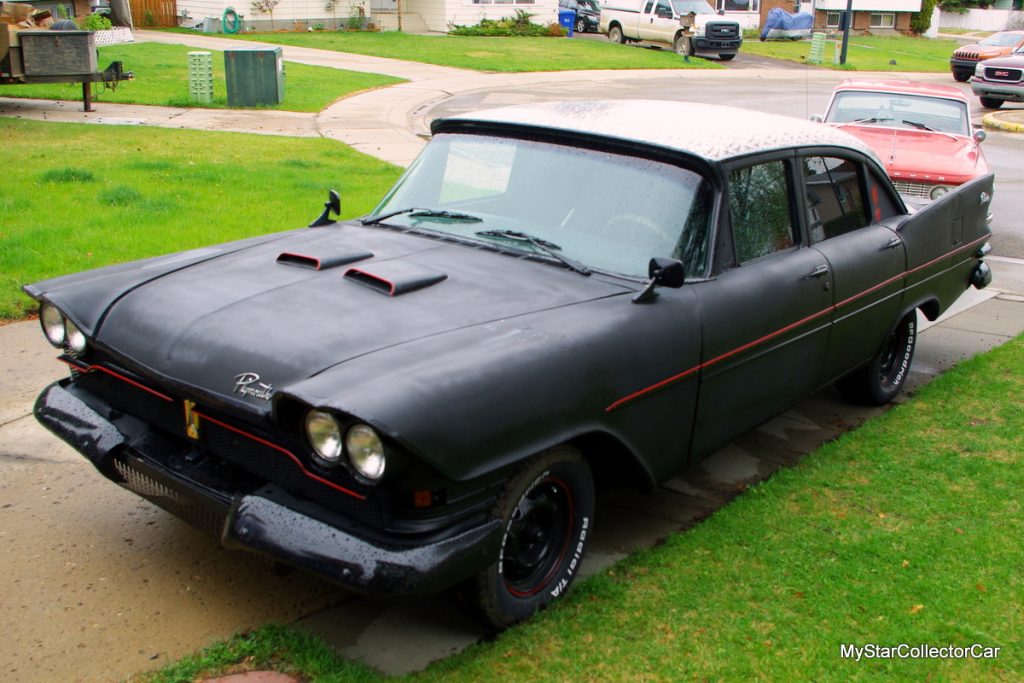 A 1959 Plymouth resembled the 1958 Plymouth in many ways because it also had tailfins that were a signature feature of the famous 1950s Exner Forward Look designs. The style differences between a 1958 and '59 Plymouth were subtle enough to confuse most people, so it is no surprise many car guys call 1959 Plymouths 'Christine' since Stephen King's infamous serial killer 1958 Plymouth Fury had such a heavy influence on their viewpoint.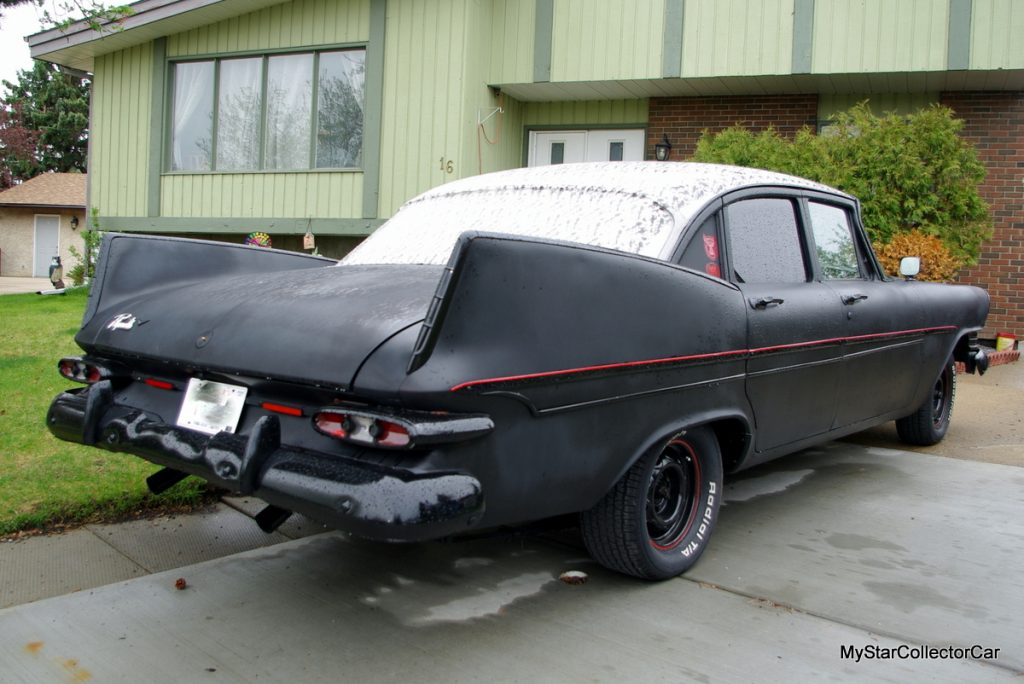 Greg Dynes owns a 1959 Plymouth Belvedere that has been called Christine by older adults on many occasions-along with Batmobile by kids (since many of them have never even heard of Christine) because of its wild Forward Look design.

However, Greg calls his 1959 Plymouth 'Pennywise' (in honor of the evil shapeshifter clown and Stephen King creation that was not Christine) simply because his '59 Plymouth is not a '58 Plymouth.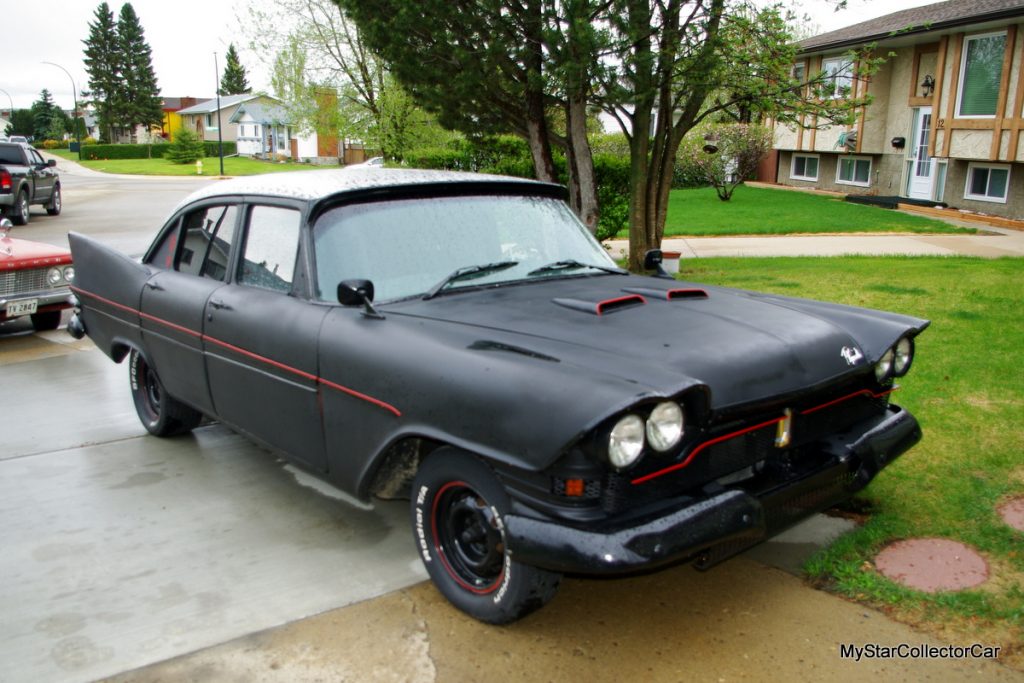 Greg's 1959 Plymouth is an interesting blend of old and new school technology that reflects his creative side. "I'm a MacGyver guy", in Greg's words, a fact that becomes increasingly obvious in his approach to the '59 Plymouth.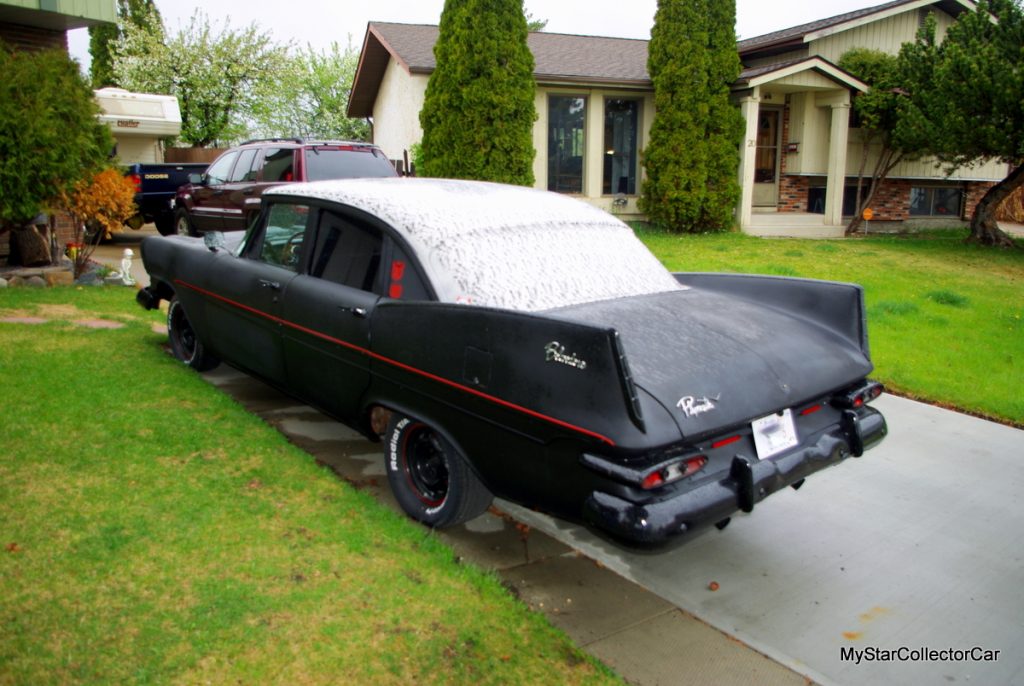 Greg found the car about 4 years ago and described it as a "field car that ran". The car had no floors or trunk metal, but still had its rockers and headlight eyebrows. Greg spent the next few years fabricating new replacement metal on the Plymouth and creating some unusual features on his car, including hood scoops "because I like them", in his words.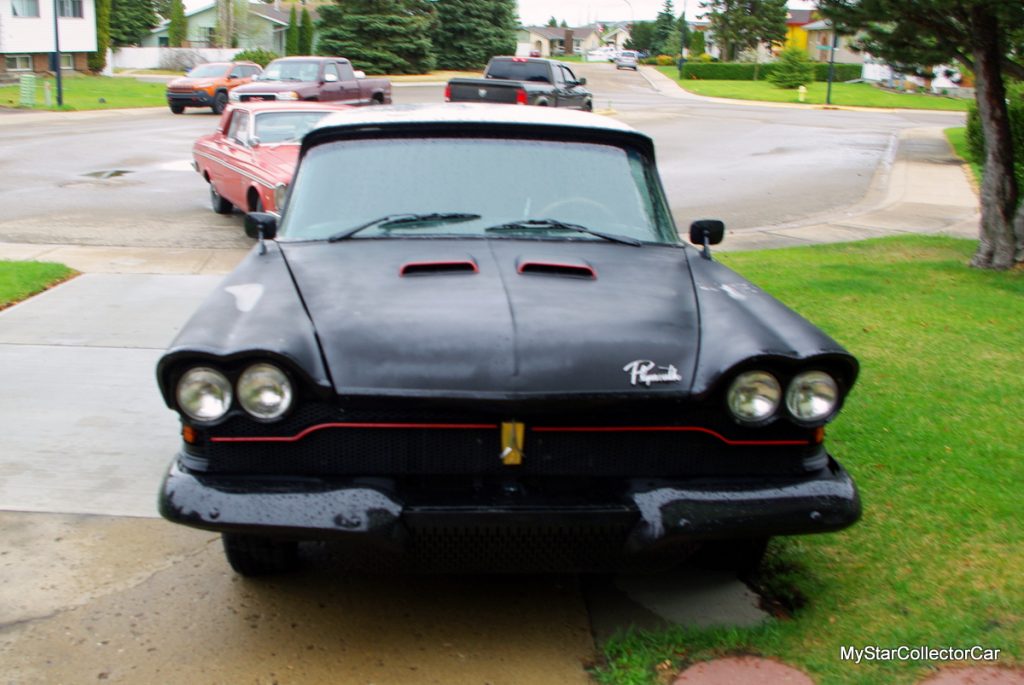 Greg painted the car body flat black and visited a fabric store to get a pattern for his roof and rear window. The result was a distinctive look for the '59 Plymouth and an opportunity for him to add a rear-view camera to give Greg an unobstructed view of traffic behind him, mainly because the car's rear-view mirror was no longer useful to him.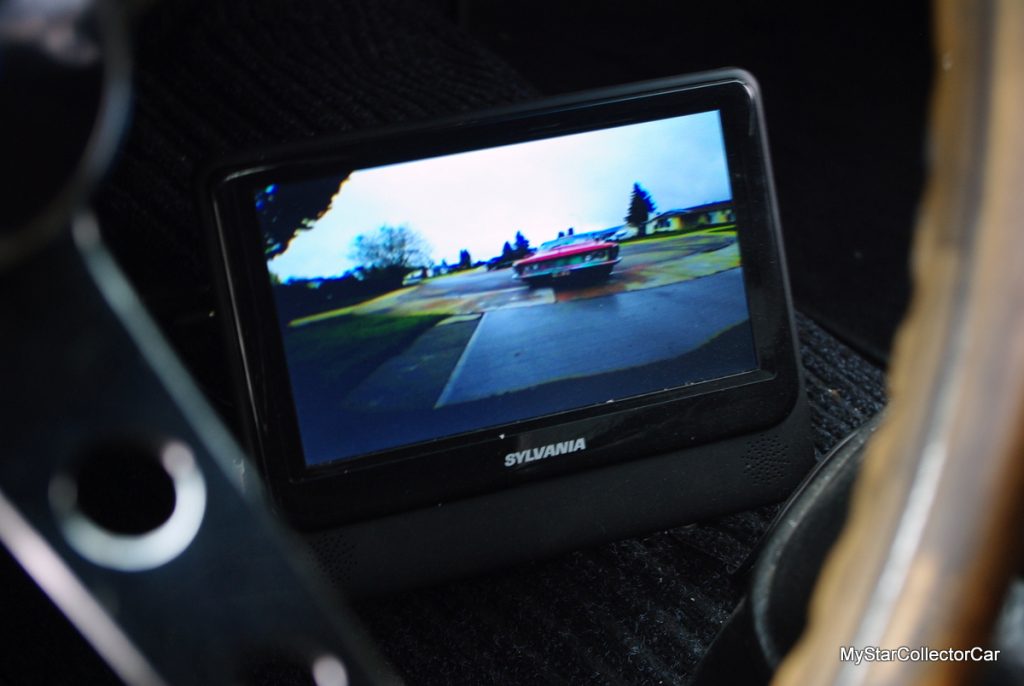 He also added a fuel cell to replace the Plymouth's original gas tank because it was not an option, plus he had access to a fuel cell. The change required a new gas gauge, so Greg built a sending unit that fits into the fuel cell and provides accurate information about fuel volumes. He also added some highly effective security features custom-designed by Greg and unique to his car.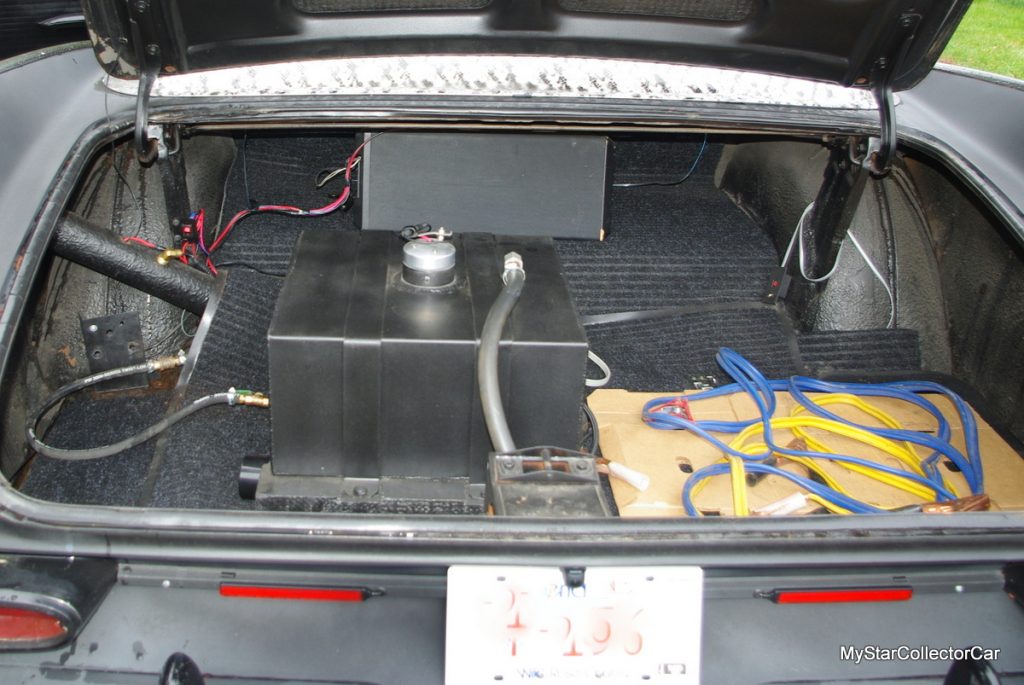 Greg is a new tech guy, so he added front/rear DVD monitors, X-box system, and a major sound upgrade with equipment located in the car's trunk. He also added a gauge cluster that includes a GPS speedometer and shows more accurate readings for his Plymouth's engine.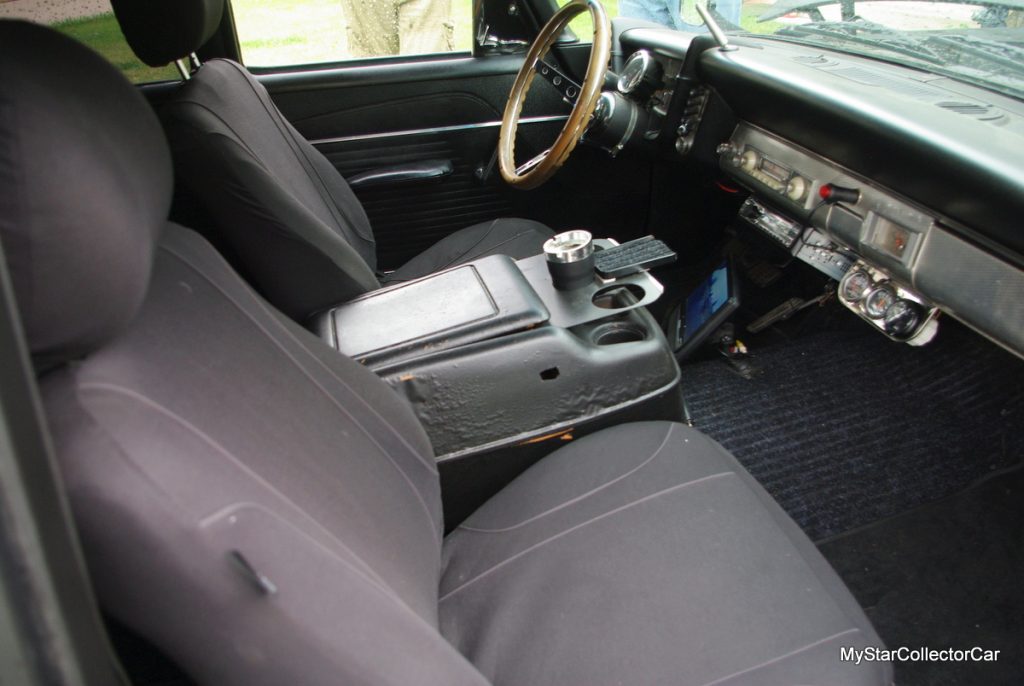 The Plymouth now rides on air shocks that complement its original front torsion bar suspension and rear leaf springs, while providing a comfortable ride for Greg and his passengers. Greg likes the new height on his car and even added a slight rake to the back end of his Plymouth.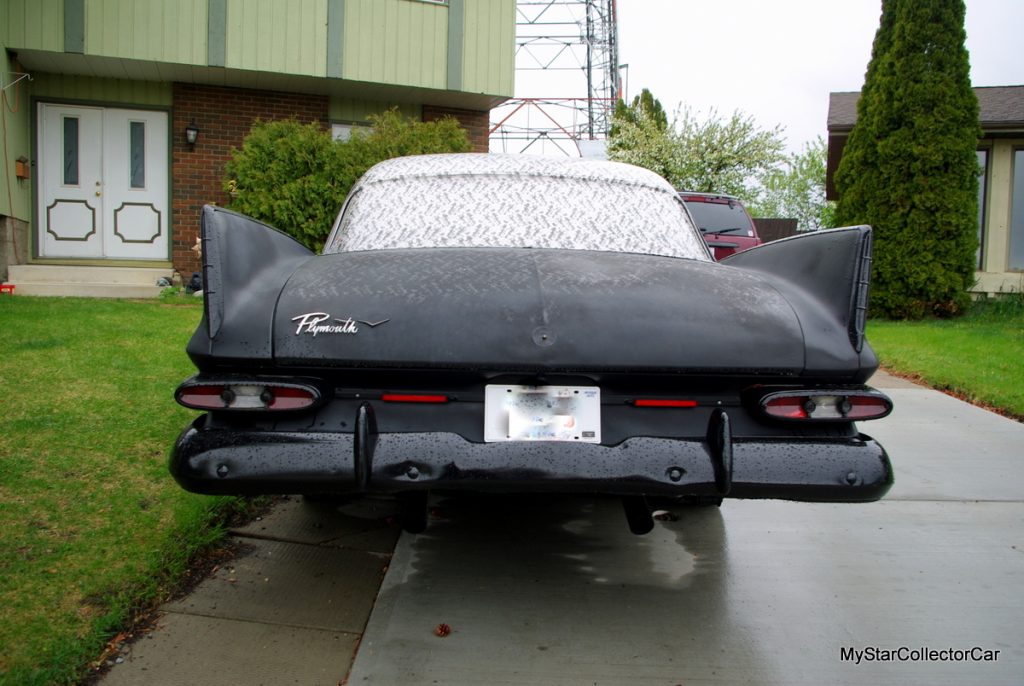 The front seats of the car were donated by a Neon while the center console came from a Dodge truck. Greg added a hotter coil and new carburetor to give the car better performance, but he did not forget the cooling side of the equation when he installed a radiator donated by a 1996 Ford Explorer.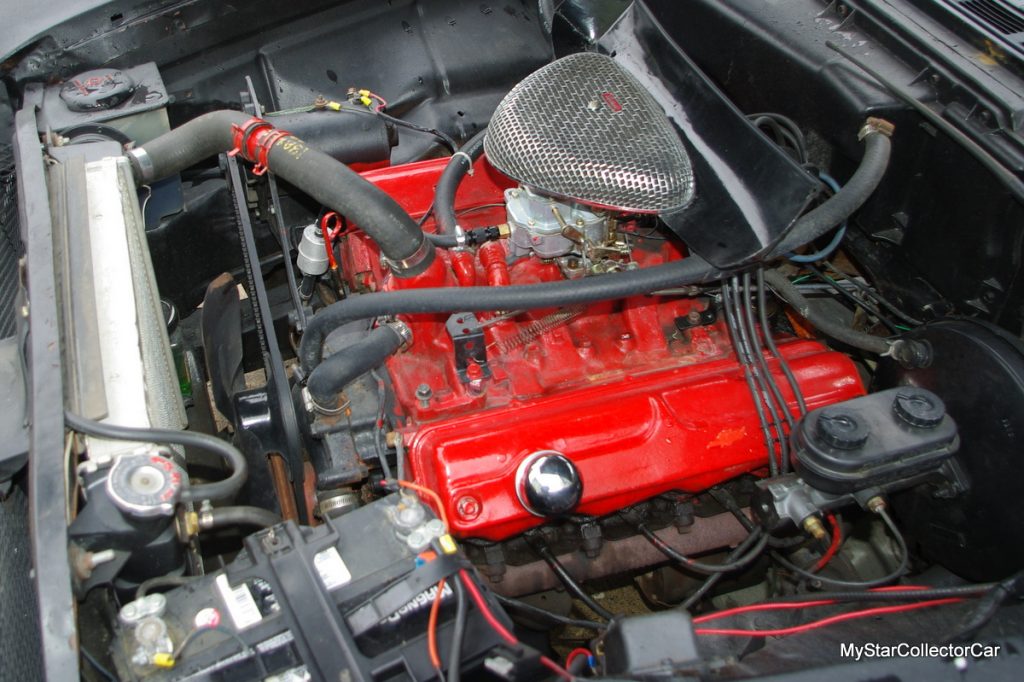 Cool is also the operative word for this 1959 Plymouth because Greg put so many of his own custom touches on the car. He has owned numerous vehicles over the years-but he will never sell this car because "It was the last car my mother ever rode in", so it has a special place in Greg's heart.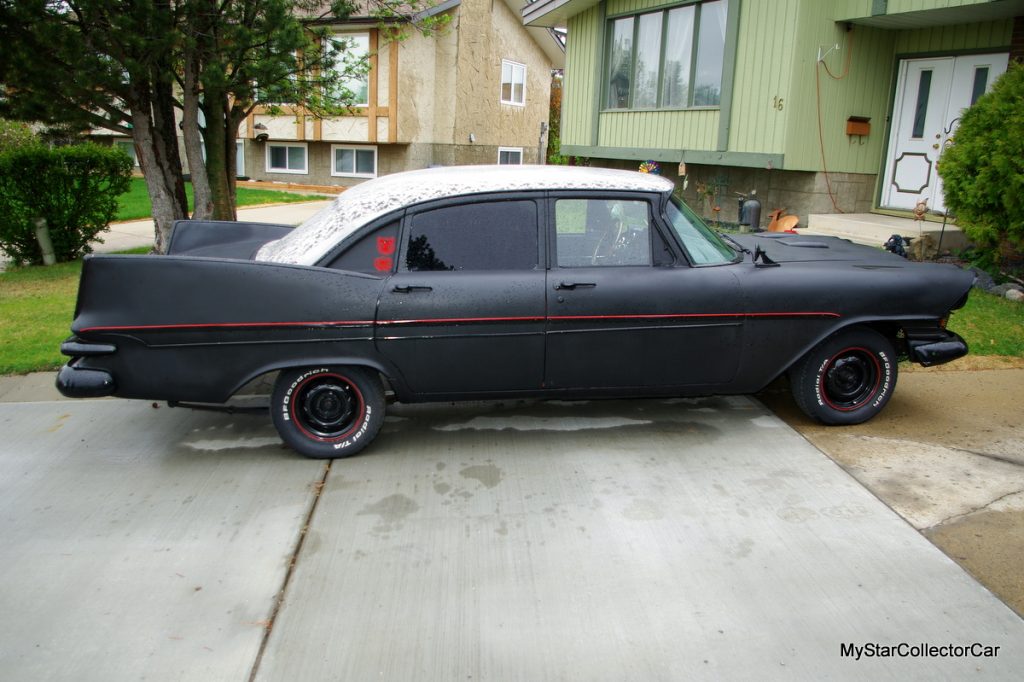 BY: Jim Sutherland
Jim Sutherland is a veteran automotive writer whose work has been published by many major print and online publications. The list includes Calgary Herald, The Truth About Cars, Red Deer Advocate, RPM Magazine, Edmonton Journal, Montreal Gazette, Windsor Star, Vancouver Province, and Post Media Wheels Section.