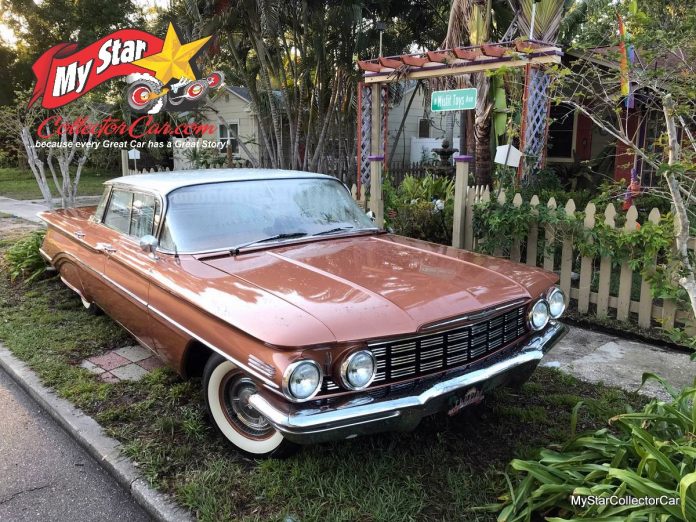 One of the more unique retro car designs could be found on the 1960 Oldsmobile Dynamic 88 Holiday Sports Sedan, a four-door hardtop with a flat top roof design.
Penny's current owner is Mark Davidson, a car guy who wanted to stick to a stock restoration but did not like the original white paint job because "It looked like a taxi-cab. Drab white", in Mark's words. Consequently, he researched factory color options for 1960 Olds models and found the copper paint choice.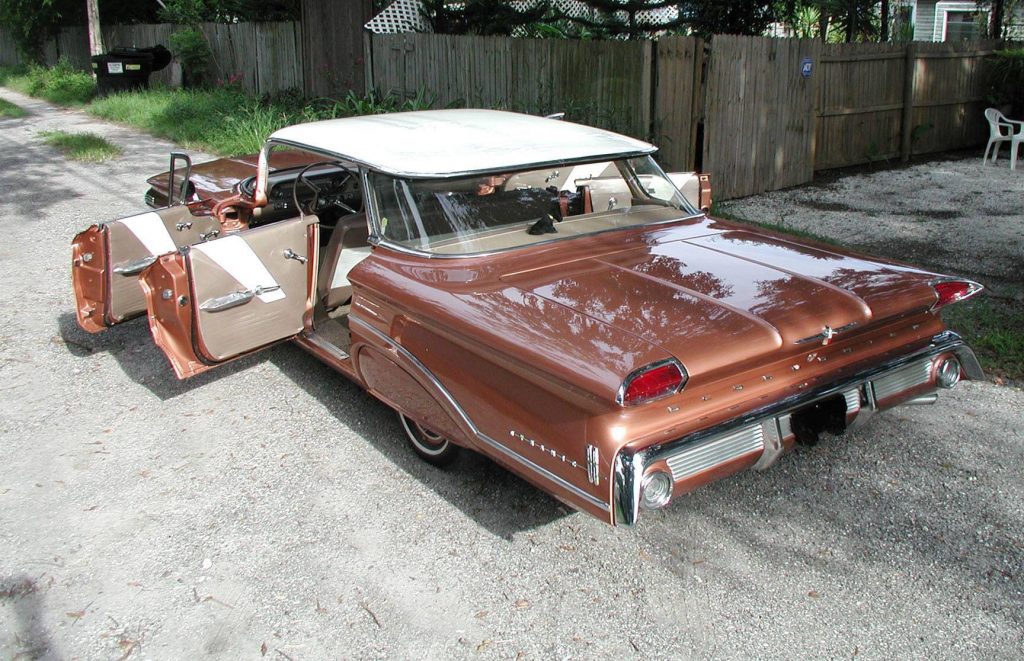 Mark is only the second owner of his 1960 Olds 88 and was drawn to its unusual roof design when he was a kid growing up in upstate New York. Mark's father was employed by General Motors in their Chevrolet division (including his dad's involvement with Corvair production) in Tonawanda, New York and was a strong car guy influence for Mark over the years.
In the late 1980s, Mark's father gave him a book celebrating the 75th anniversary of General Motors and the book included a photo of a 1960 Olds Dynamic 88 Sport Sedan that triggered fond memories of the car for Mark.
He began his search for a '60 Olds and was eventually able to purchase his car from its original owner in July 1997. Mark's car only had 17,000 miles on it when he bought it, but it required plenty of work to bring it back to life on the road. Mark mentioned that he "still has all the paperwork for the car" because its original owner kept its records.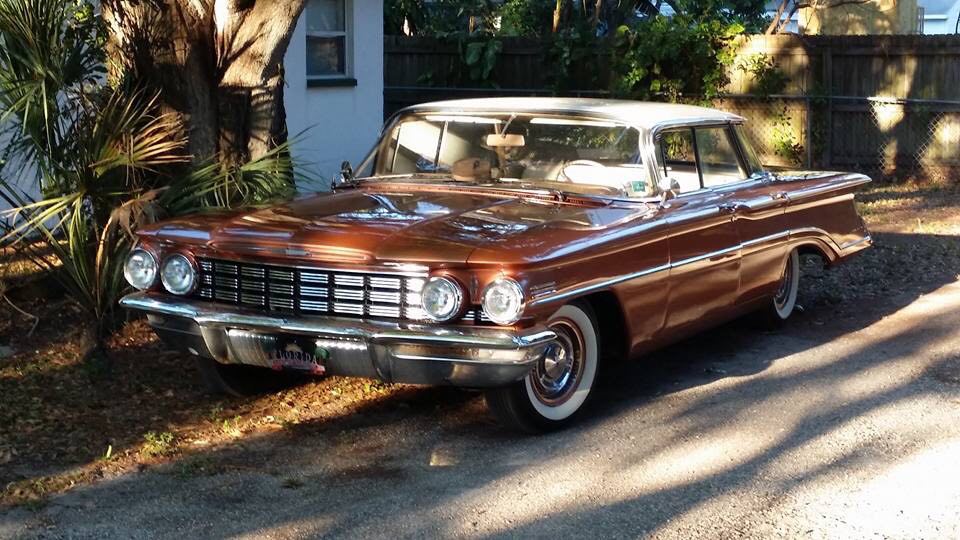 The restoration process took eight years, according to Mark, but eventually he was able to reintroduce the Olds to the road. The car now has about 29,000 miles on it and Mark even used it as a commuter car to work, along with duty as a "getaway car" (in Mark's words) for his sister's wedding.

A 1960 Olds Dynamic 88 is a base model, according to Mark, so his car does not have air conditioning, even though it was originally ordered and purchased in Florida. It also has an AM radio and did not leave the factory with seat belts.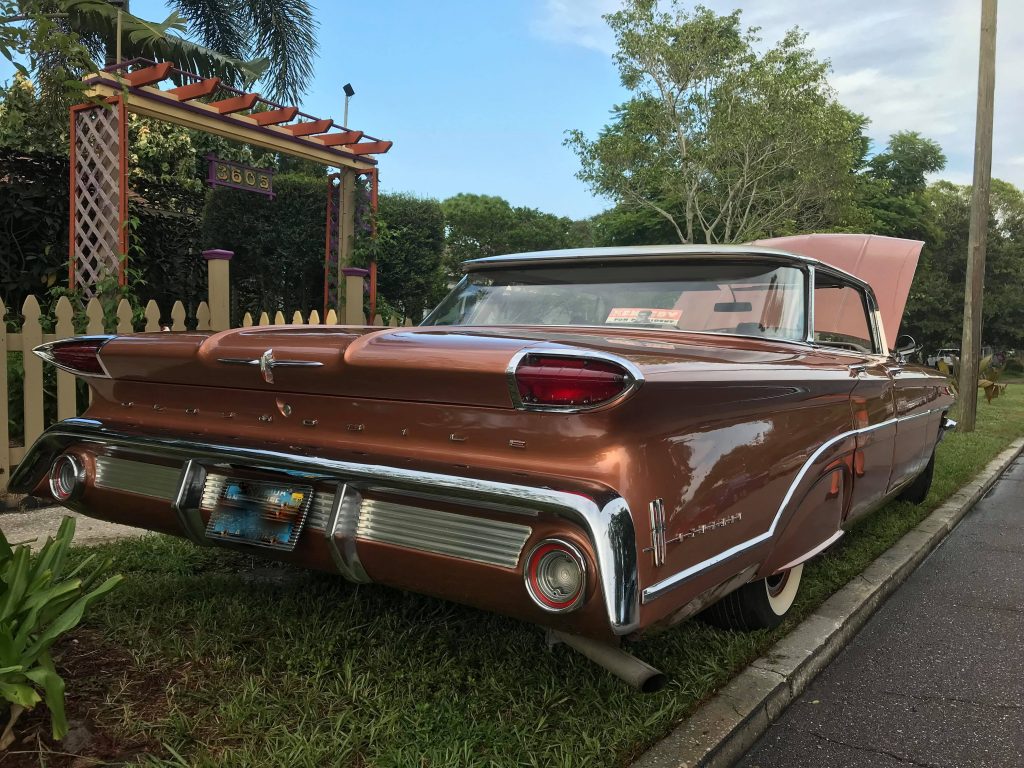 However, Mark's Olds did leave the factory with an automatic transmission, power steering and power brakes, a few examples of Oldsmobile's status as a luxury car in 1960.
As mentioned, Mark has logged about 12,000 additional miles on his '60 Olds since its restoration but has retired the car from regular use as a commuter vehicle on Florida highways for a number of reasons: "Penny is a city car. I live in a city with decent speed limits. The last time she was on the interstate was when I took her to my Mom and Dad's house 100 miles away. I'm a safe driver so I don't go over the speed limits, but she's got this really cool color-changing speedometer".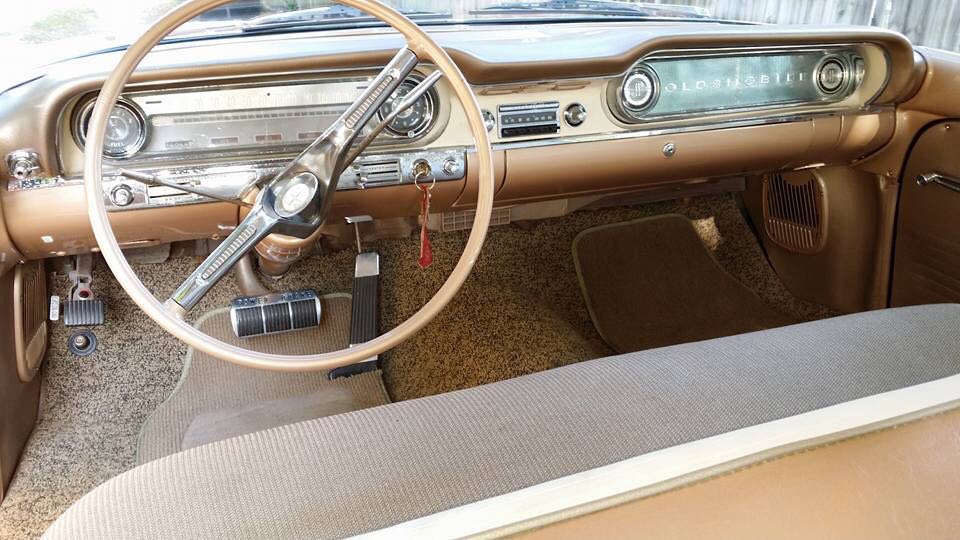 He added, "People drive crazy down here. So Penny stays on the city streets".
Mark has never forgotten the influence of his parents in his car guy life and honored them with a 1966 Corvair for their 55th wedding anniversary.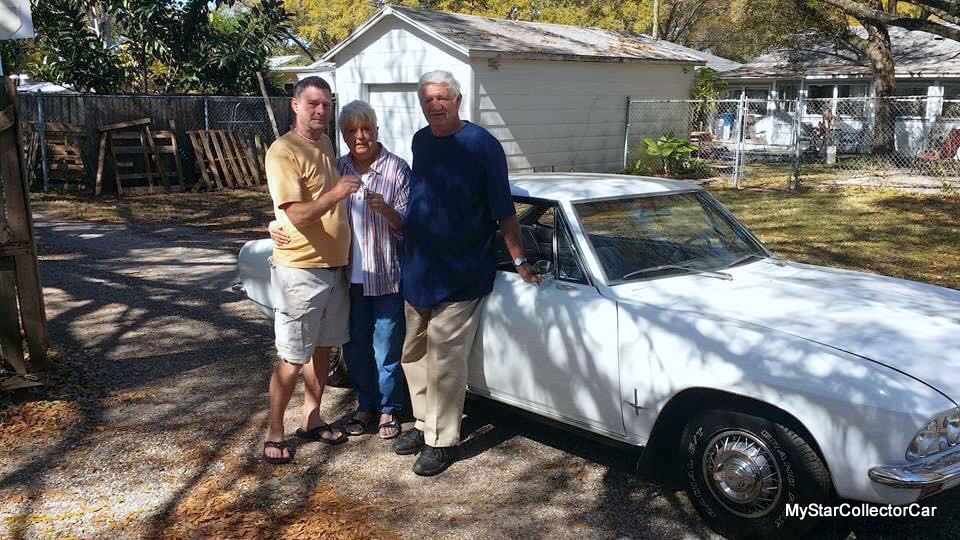 The unfortunate passing of his mother earlier this year made the car gift even more important to Mark because he comes from a family with a deep appreciation for vintage cars.
BY: Jim Sutherland
Jim Sutherland is a veteran automotive writer whose work has been published by many major print and online publications. The list includes Calgary Herald, The Truth About Cars, Red Deer Advocate, RPM Magazine, Edmonton Journal, Montreal Gazette, Windsor Star, Vancouver Province, and Post Media Wheels Section.