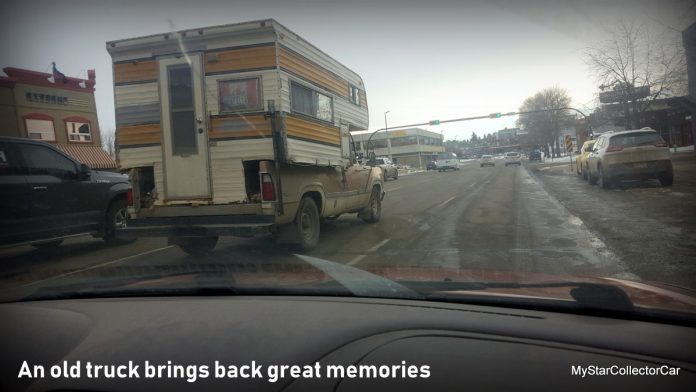 I spotted a 1972-ish Dodge ¾ truck in traffic and realized how rare these vehicles have become in 2020.
The trucks were once common on jobsites as fleet vehicles that housed equipment, tools and the blue- collar workers who used them.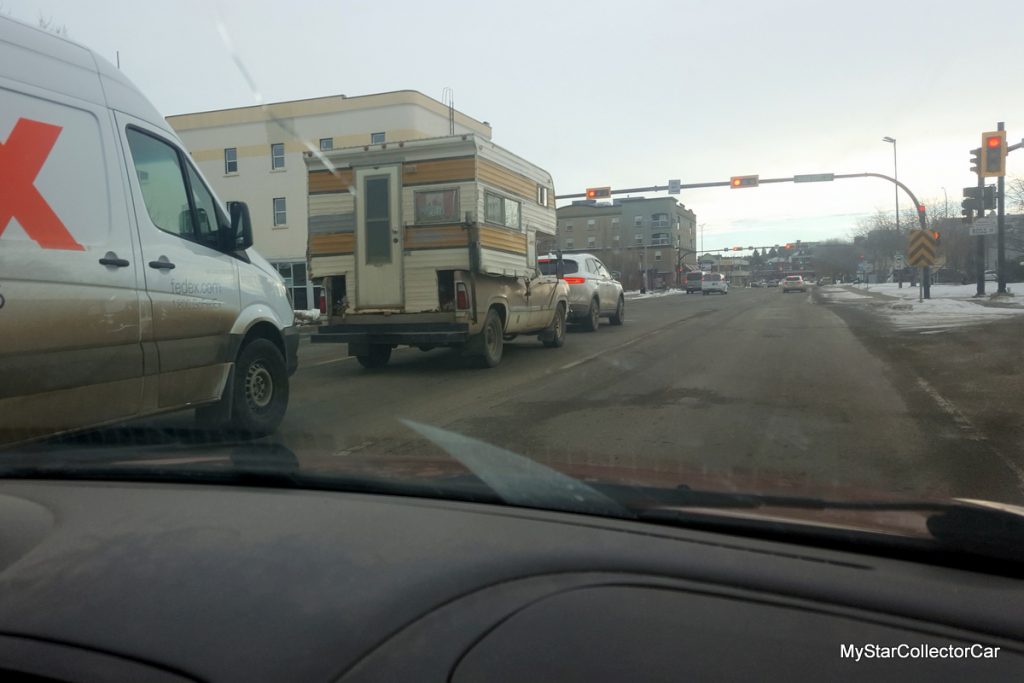 1972 marked a dramatic change for Dodge trucks because they changed out the buckboard ride-like front leaf springs found on the 1960s-era Sweptline models and put coil springs on the front end of the re-designed pickups. Their new cabs also offered more passenger room and other amenities that could easily be labeled creature comforts in light truck world.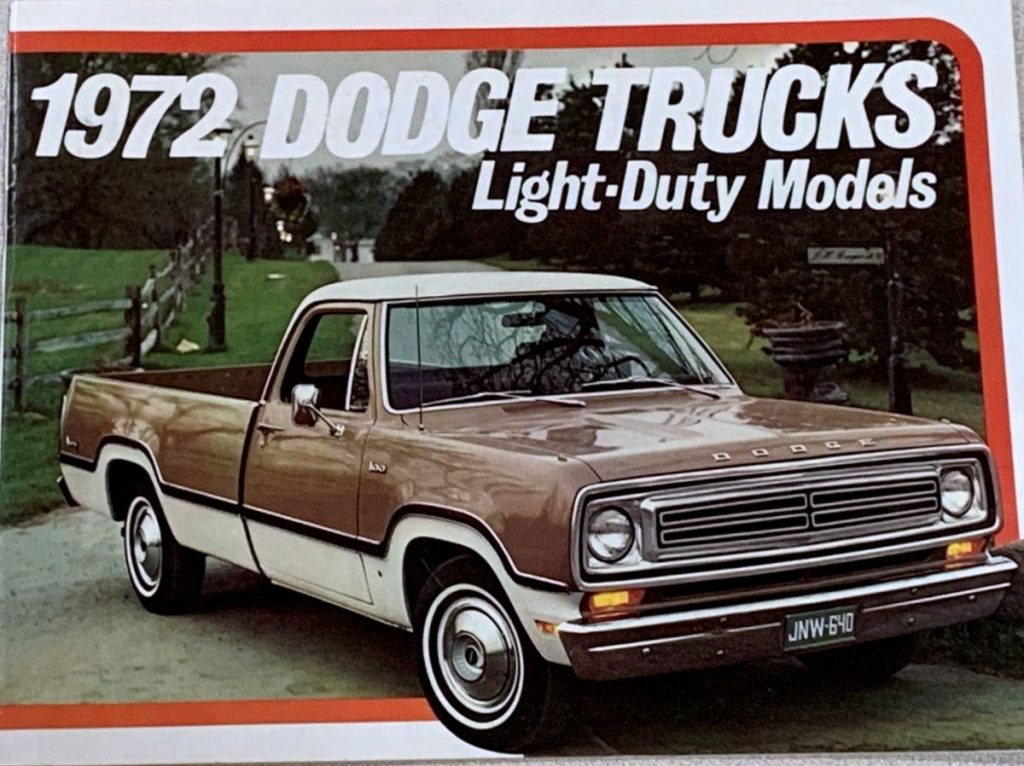 The appeal of the post-1971 Dodge truck was lost on many people because of its style and use as a fleet vehicle. In fact, the trucks maintained the same basic style until 1993 and their main legacy is the fact too many misguided people started to call every vehicle built by Chrysler a "Dodge".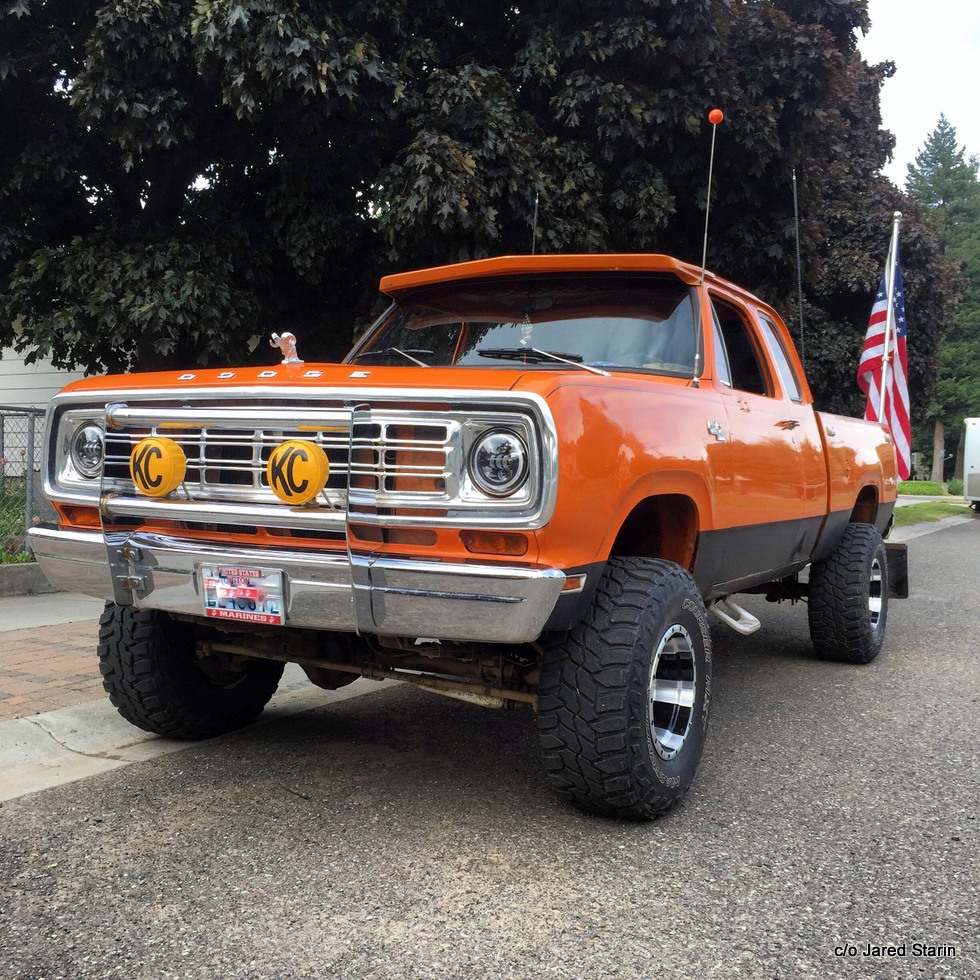 The news that a Plymouth Fury, Satellite and Valiant suddenly became "Dodges" came as a big surprise and subsequent irritant to their owners, but the arrival of the 1972 Dodge truck and its future D-model stablemates was a big part of the stereotyping process for Chrysler products.
There were plenty of the then-new look Dodge trucks on the road during the 1970s, mostly because of their use in the working man's world during that time frame, but the sight of a 1972 Dodge ¾ ton rigged out with a vintage camper is a unique event these days.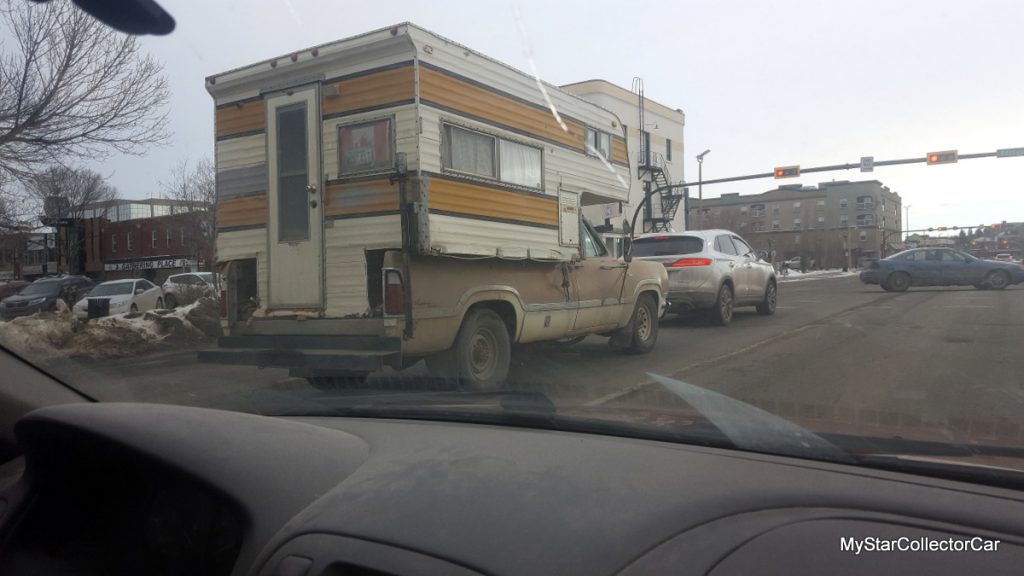 Also, bear in mind I spotted this truck on the road at the end of January during another long, cold winter in my area-with all due respect to teenage weather alarmist/ puzzling celebrity choice Greta ("I'm actually supposed to be in school right now") Thunberg.
Consequently, it was highly unusual to see a vintage Dodge truck still sporting a camper unit almost 50 years later and right in the dead of winter. Greta would have frowned upon this gasoline-addicted pickup-except she was born in the 21st century and her future parents were only two years old (mother) and three years old (father) in 1972. Plus, teenage eco-celebrity was not a highly lucrative career choice in the early 1970s.
However, the truck had an immediate positive effect upon me since I can easily recall when these trucks debuted during the 1970s. I also rode in them because the 1970s-era Dodge pickups played such an important role as a fleet and work truck during my younger years.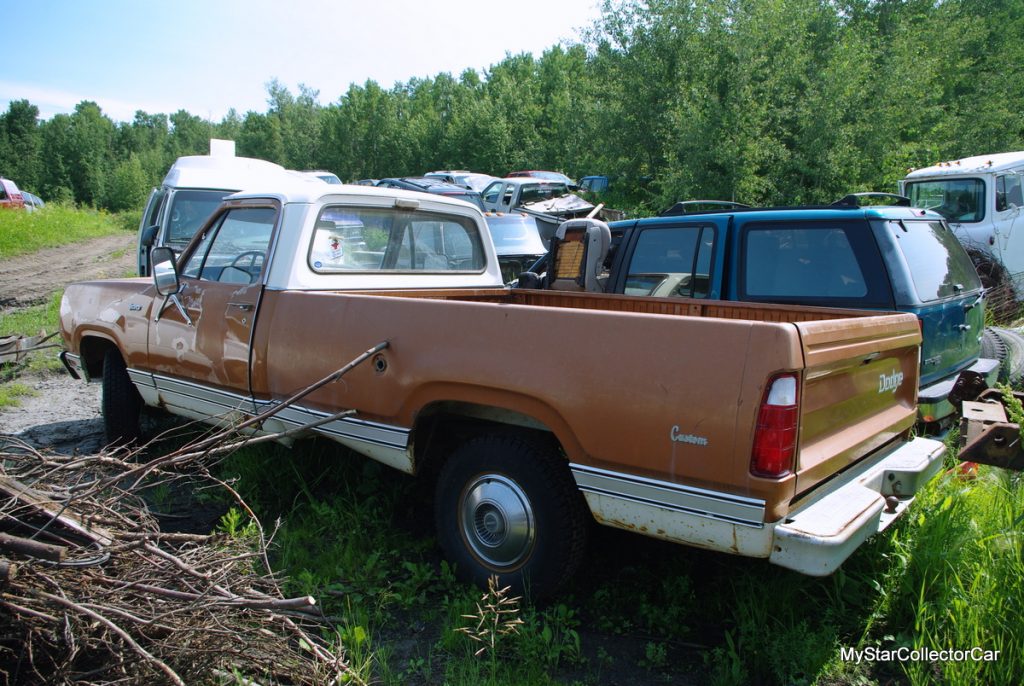 Make no mistake about it, I liked the post-1971 Dodge trucks from the moment I saw my first one and eventually I owned three of them over the years. I was even able to overlook their notorious carburetors that bogged down (and sometimes stalled the engine) when gas pedal was introduced to floorboard-or flooded easily in wet, hot and sometimes cold weather.
Legends abounded about mechanical wizards who could fix this chronic Mopar problem, but I never met this mythical carb god during my years as a Dodge truck owner. Fortunately, I did learn how to left-foot-on-brake-pedal-right-foot-on-gas-pedal my way through stops at traffic lights when engine idle speed was non-existent in my Dodge trucks.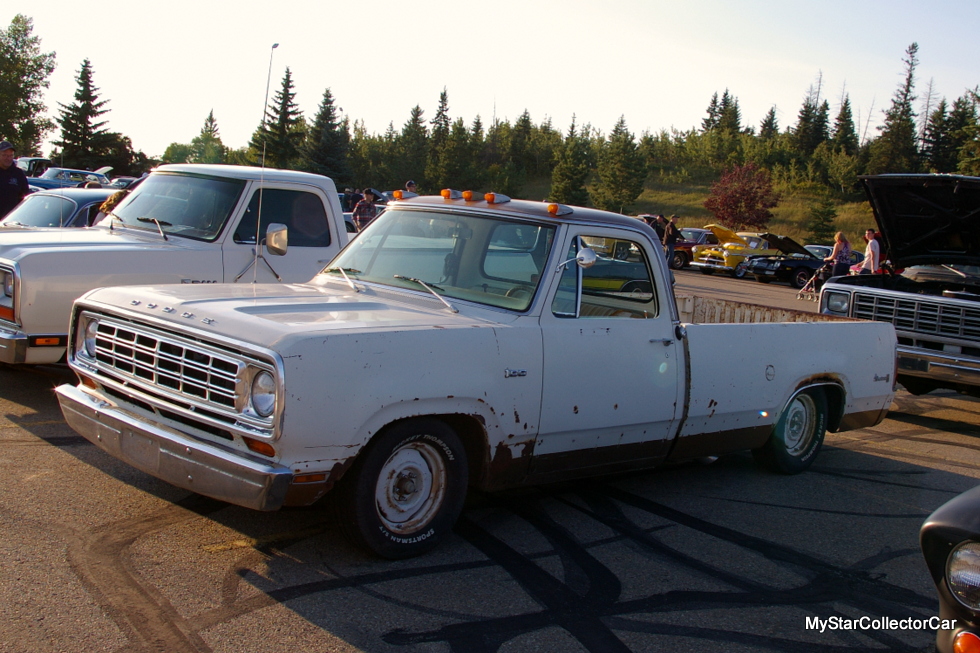 BY: Jim Sutherland
Jim Sutherland is a veteran automotive writer whose work has been published by many major print and online publications. The list includes Calgary Herald, The Truth About Cars, Red Deer Advocate, RPM Magazine, Edmonton Journal, Montreal Gazette, Windsor Star, Vancouver Province, and Post Media Wheels Section.