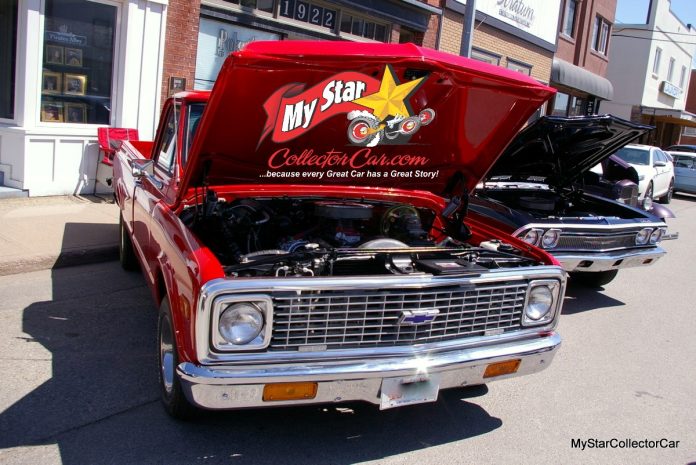 The 1972 Chevy pickup was the last in a series of light trucks built with the same basic design by GM from 1967 until 1972.
Dick Stauffer purchased a 1972 Chevy C-10 truck about 40 years ago and still has the stylish pickup. The truck is a full-load model that was originally owned by a wealthy farmer and eventually miled-out under his watch.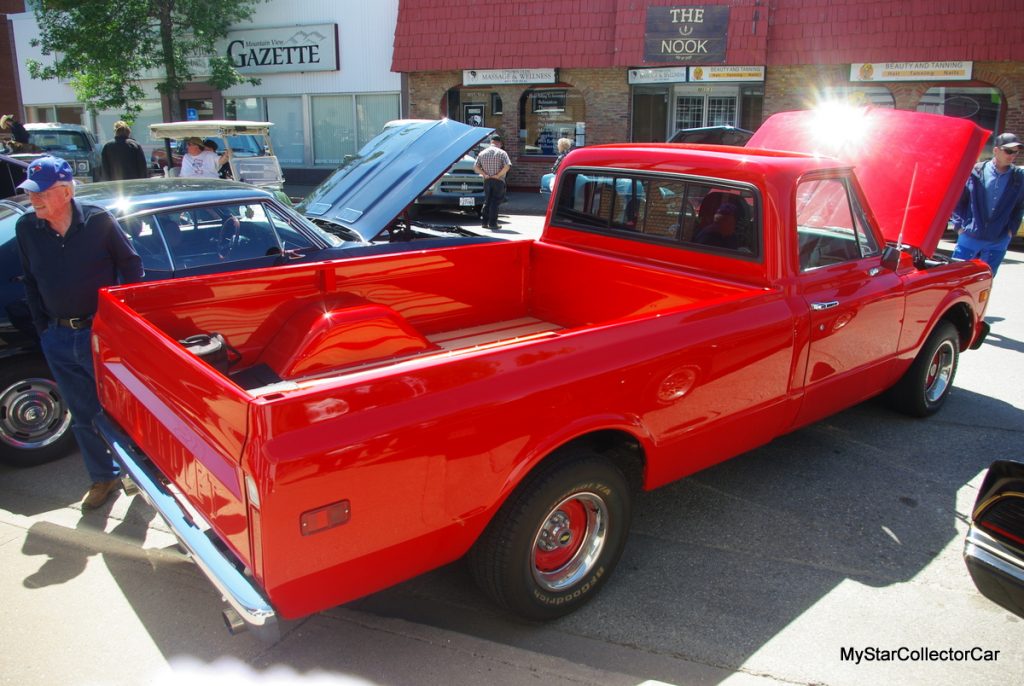 Dick rescued the truck from a very uncertain future where the 51-year-old pickup may have rusted into oblivion and been a forgotten memory. He stored the truck for many years until his then 14-year-old grandson Jack wanted to help fix up the old pickup.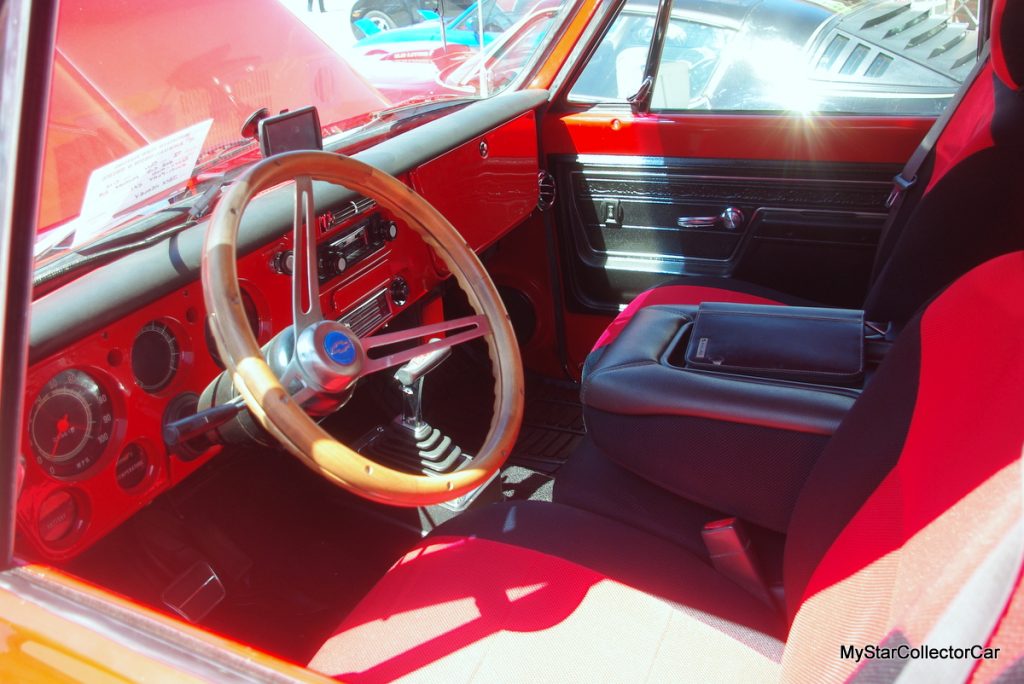 Jack's enthusiasm was contagious and prompted Dick to begin the '72 Chevy truck's resurrection process. The truck had serious rust issues in the usual places, including its cab corners and rockers, but Dick and his grandson Jack were not fazed by its condition.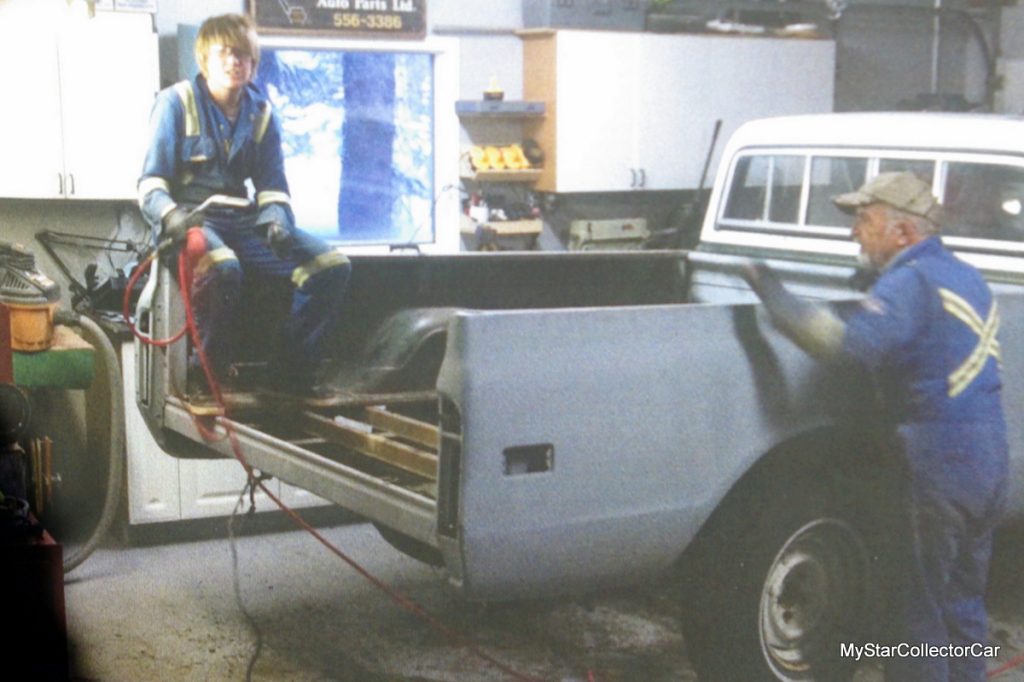 Most hands-on car guys are familiar with the grim nature of a full body-off restoration that begins with the frame and involves plenty of elbow grease to refurbish it. Jack was enthusiastically up to the challenge and not particularly perturbed when his then-long hair got caught in the creeper's wheels when he rolled under the truck's frame to prep it for painting.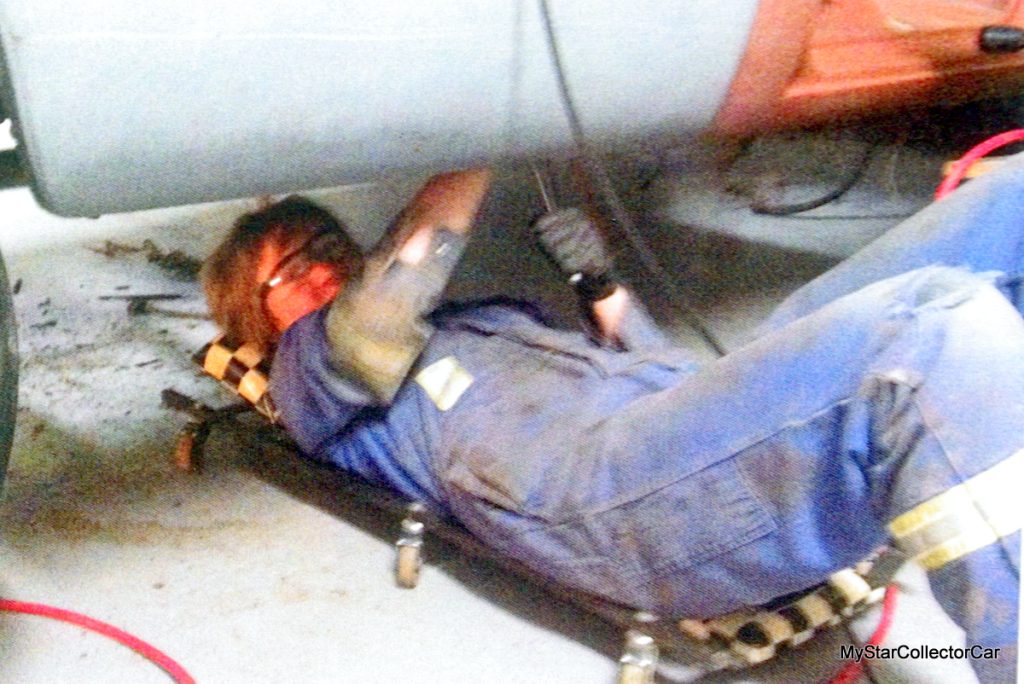 A complete frame restoration may involve hours and hours of sanding if the car guy chooses not to sandblast it. It is thankless and dirty work that seems to last forever, particularly if one is in the throes of the early teenage years, but young Jack never let his enthusiasm wane during the process.
Grandfather Dick did all the metal repair on the truck and was pleased to find its front fenders required very little work because they were in good shape, according to him.
The grandfather/ grandson tandem continued the restoration project for two years before its completion. The only serious question involved the color choice for the upscale '72 Chevy truck because Jack wanted to paint it red. The pickup's red paint job indicates grandson status has its privileges in these situations.
As mentioned, the 1972 Chevy left the dealership with most of the option list checked off, including power steering, power steering, Turbo 400 automatic transmission, 402 big block engine, slider rear window, and even factory air conditioning.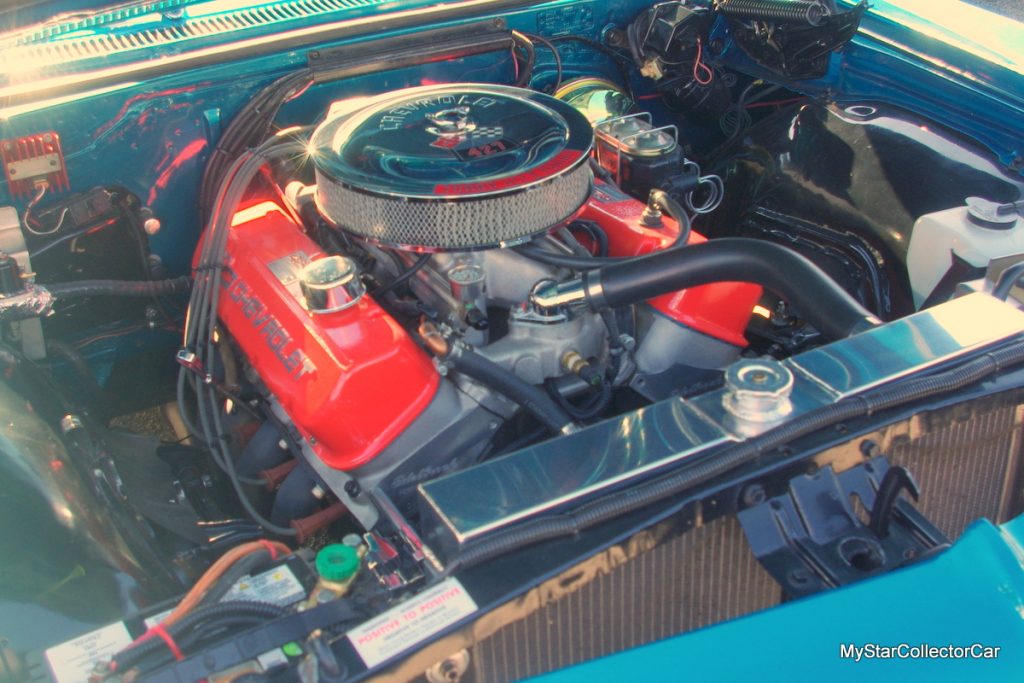 The 402 was rebuilt with a friskier cam and Dick added muti-port fuel injection for better performance, although he added the engine is "still a brute" when it comes to gas consumption.
Other improvements include a floor-mounted shifter for the truck's automatic transmission and donor seats from a 2003 Chevy truck to keep things all-General Motors in the family project '72 Chevy pickup.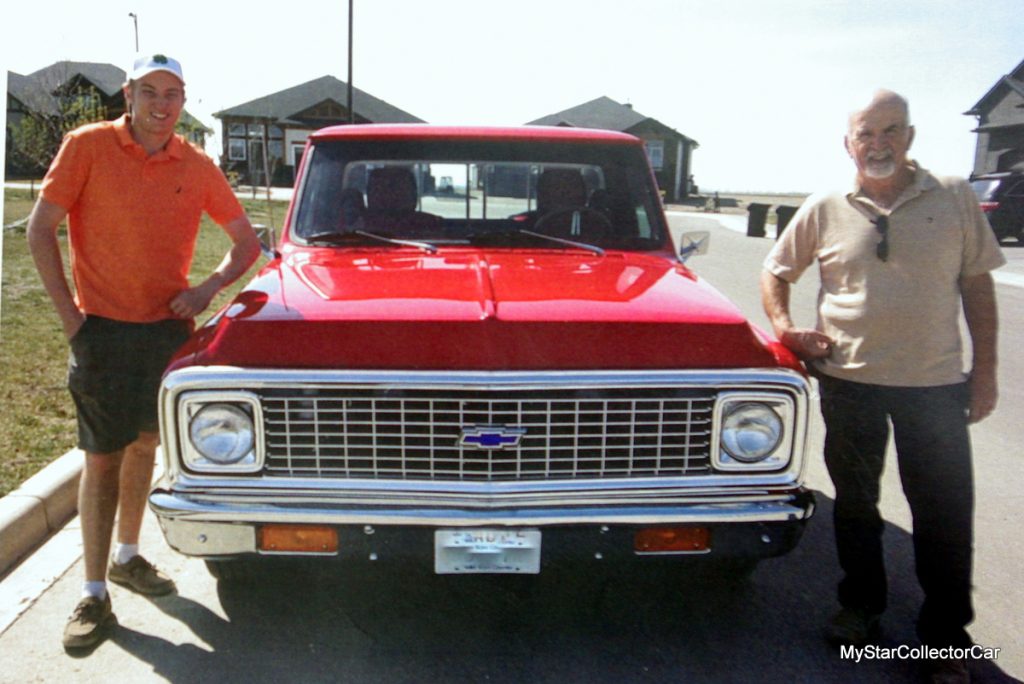 BY: Jim Sutherland
Jim Sutherland is a veteran automotive writer whose work has been published by many major print and online publications. The list includes Calgary Herald, The Truth About Cars, Red Deer Advocate, RPM Magazine, Edmonton Journal, Montreal Gazette, Windsor Star, Vancouver Province, and Post Media Wheels Section.