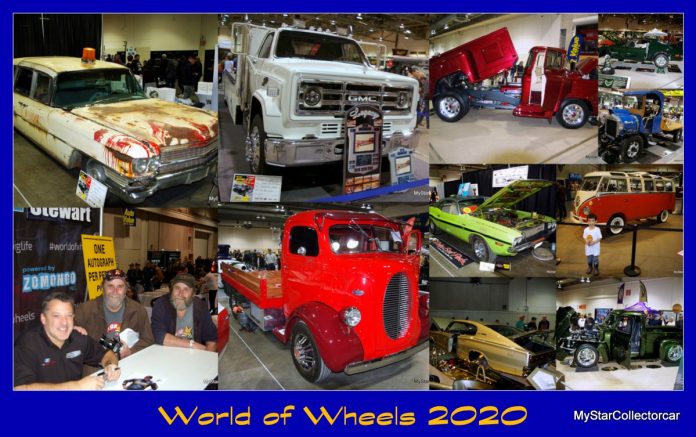 One of the must-attend annual events for us here at MyStarCollectorCar is the World of Wheels car show held every winter in Calgary, Alberta.
The title of this article mentions Smoke because famous three-time champion NASCAR driver Tony (Smoke) Stewart was the guest of honor at this year's World of Wheels event in Calgary. Tony was a busy man at the show and there was a long lineup of fans who were able to meet him.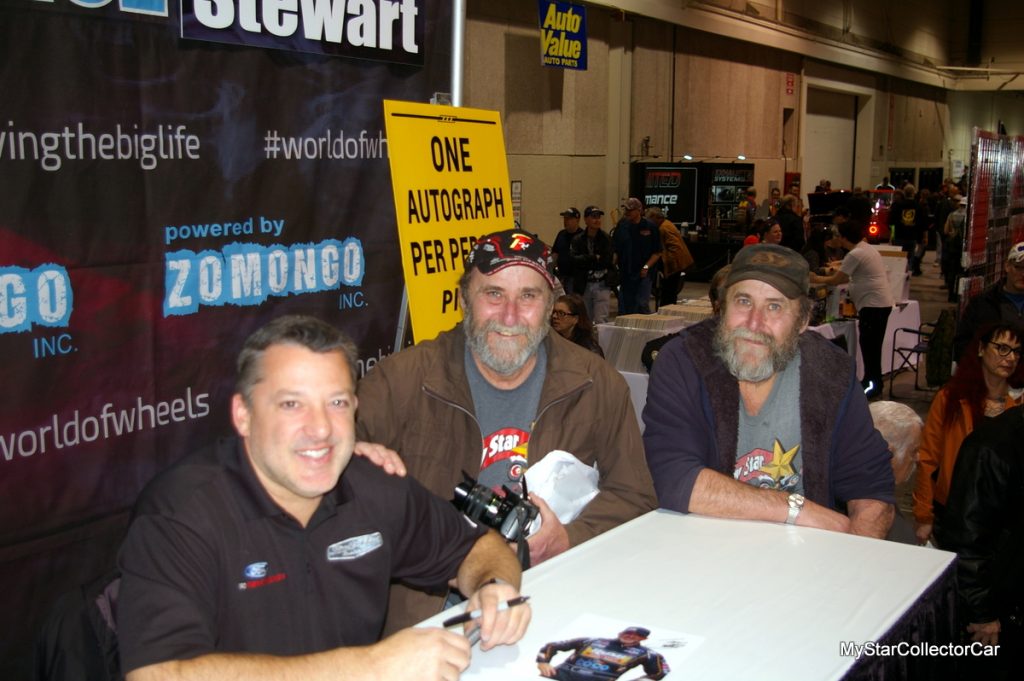 MyStarCollectorCar is also aware of Tony Stewart as a car collector and intend to interview him about his hobby for a future MSCC article.
World of Wheels also featured many other stars of the show (cars and trucks) and MyStarCollectorCar was able to connect with their proud owners in many cases.
A 1955 Ford F-100 custom/pro touring pickup truck caught our attention and we were able to interview the proud owner of this beastly Blue Oval hot rod for a future story. The truck was done to an extremely high level and now boasts about 730 horsepower to melt the rear tires upon request.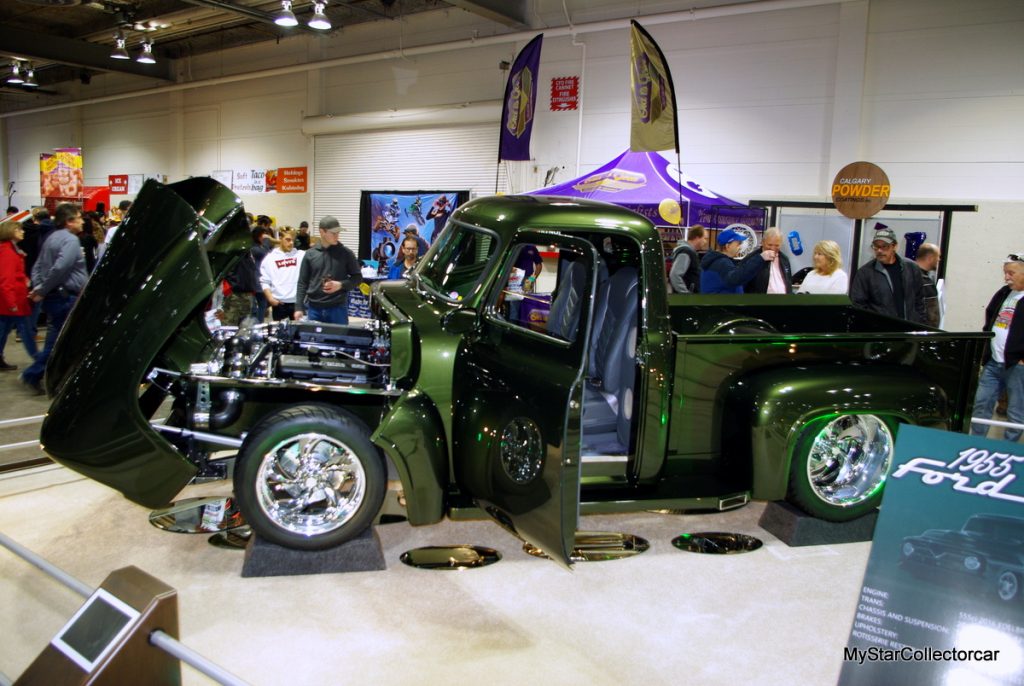 The '55 F-100 made its debut at the World of Wheels after a lengthy build process and MyStarCollectorCar will tell its tale in a future article.
The other end of the World of Wheels equation was a 1926 Kenworth delivery truck that was restored back to its original glory with a 26-horsepower engine that could only launch it to 25 mph. This truck had a long history as a beer delivery truck during its early years when Prohibition was a big factor in the delivery complications.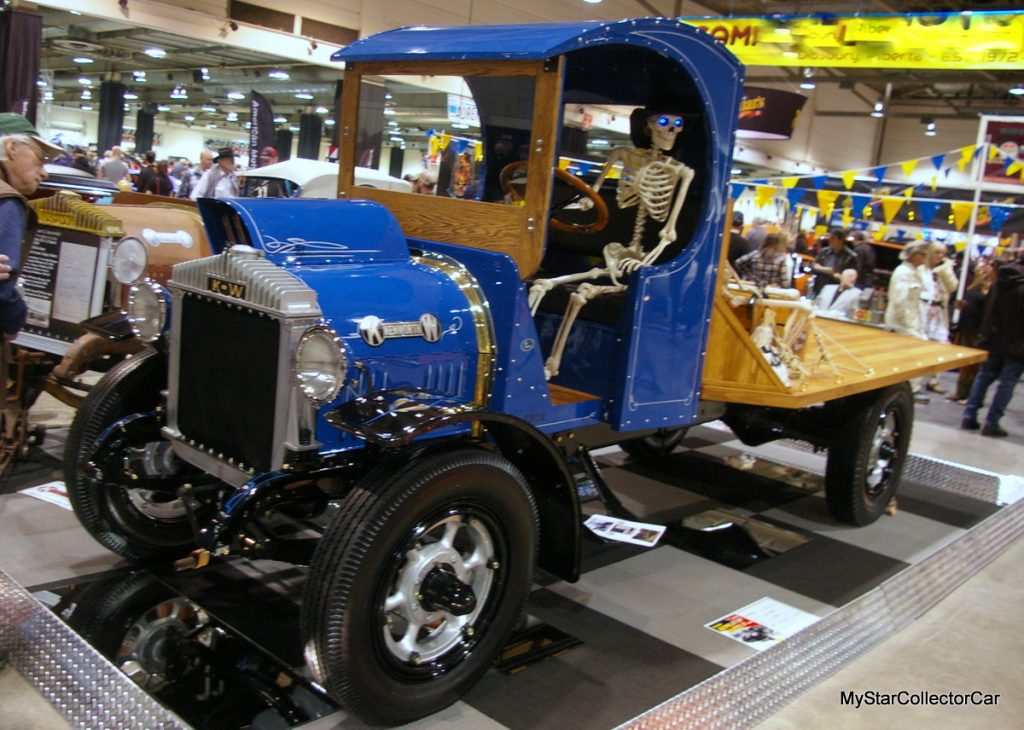 Its owner wanted to preserve its originality because he is a major history buff when it comes to prewar trucks and MyStarCollectorCar will feature both truck and owner in a future piece.
One of the more personal stories was a family-owned 1981 GMC 3-ton truck that was purchased by a man, sold and repurchased by the original owner's son, then restored by the original owner's son and grandsons.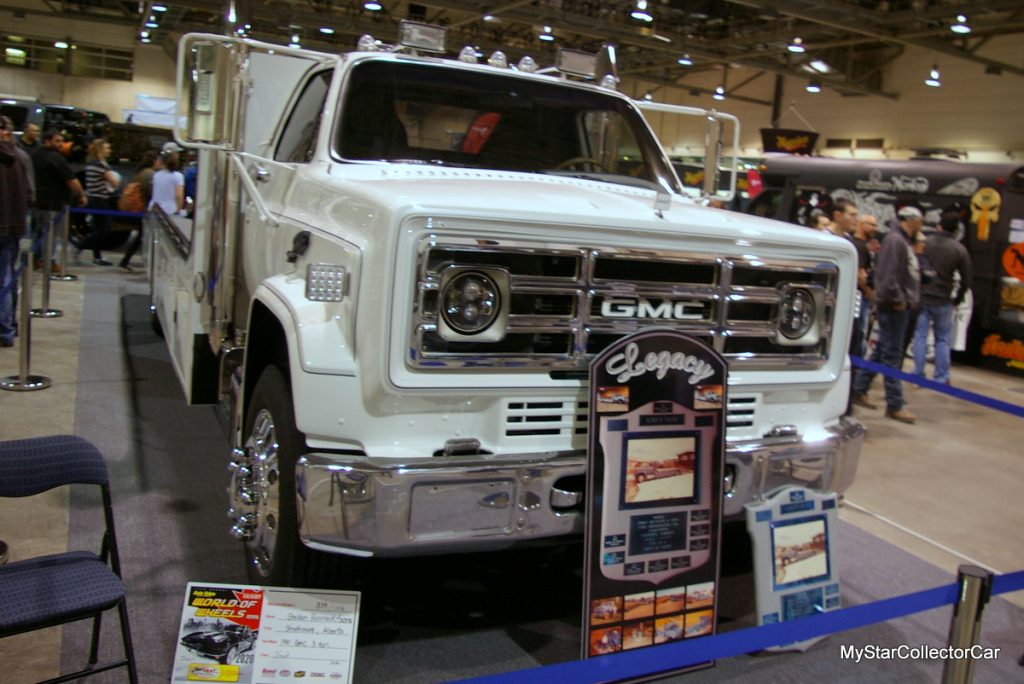 MyStarCollectorCar intends to run the truck's story on Father's Day because it represents an incredible legacy vehicle passed down by a man to his son and grandsons.
A 1965 VW 21-window Samba Micro Bus was restored back to its original glory and probably looked like it did during the Summer of Love in 1967. These VWs are very rare and command plenty of attention whenever they grace a show or an auction in the 21st century.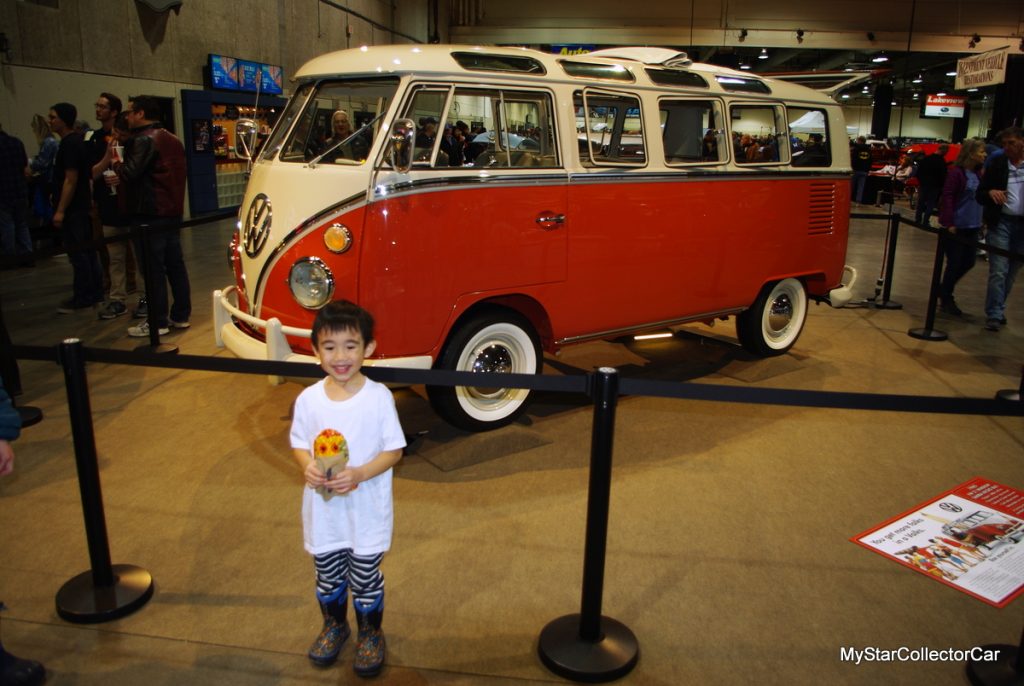 It would be fair to say these unique VW vans have gone from inexpensive hippy haulers to very high-priced rock stars at 2020 automotive events and MyStarCollectorCar will feature this '65 Micro Bus in a future article.
Another unique vehicle at the World of Wheels show was a 1963 Cadillac ambulance that earned its stripes at two famous (and now long-gone car) racing facilities in the Calgary area. Its owner wants to breathe some life back into the ambulance and bring it back from the dead in the bargain.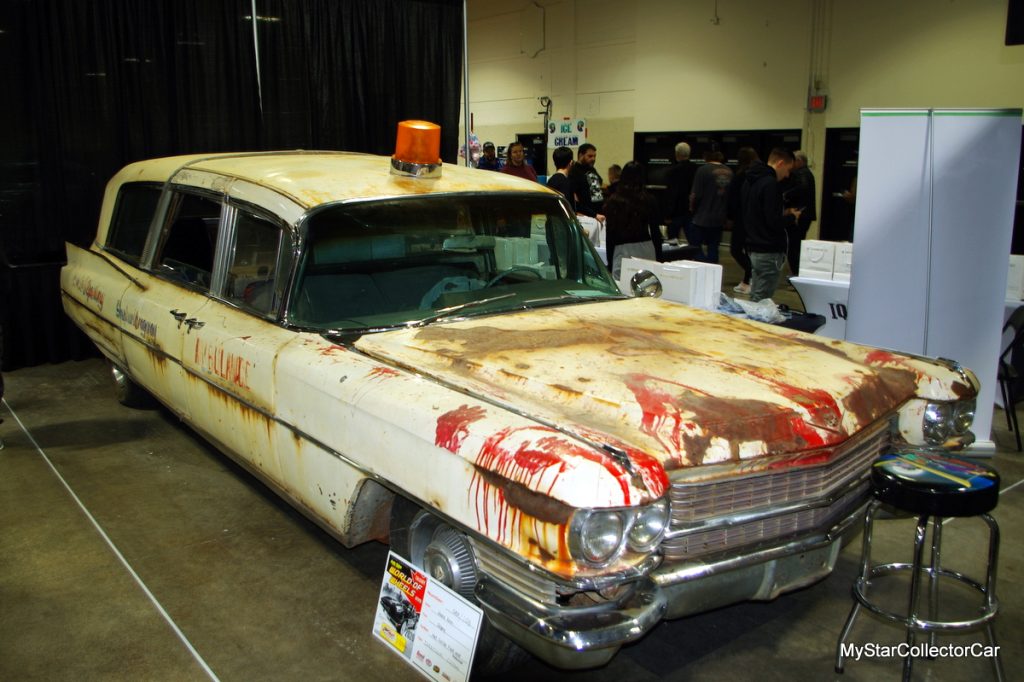 Look for the complete story behind this Caddy ambulance in a future MyStarCollectorCar article.
A 1939 Ford COE custom truck was the net result of a major build project for its talented owner.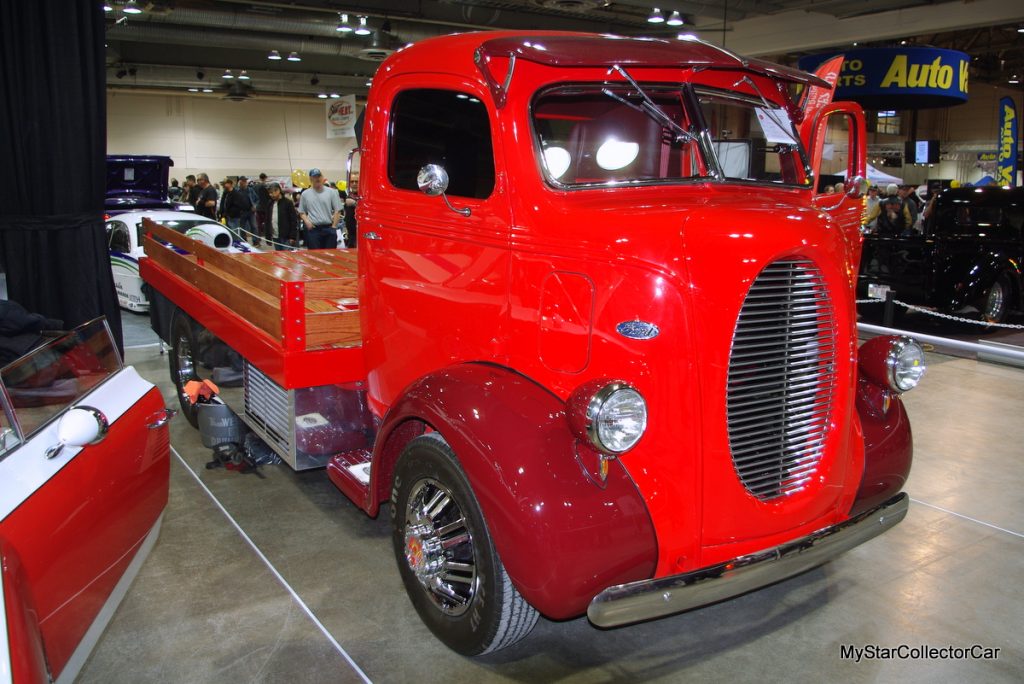 The big '39 Ford had notable family and business angles that will be showcased in a future MyStar article about this beautiful truck.
Another custom truck at the World of Wheels show was a 1955 Chevy LCF 1-ton dually that got on our radar here in a big way here at MyStarCollectorCar.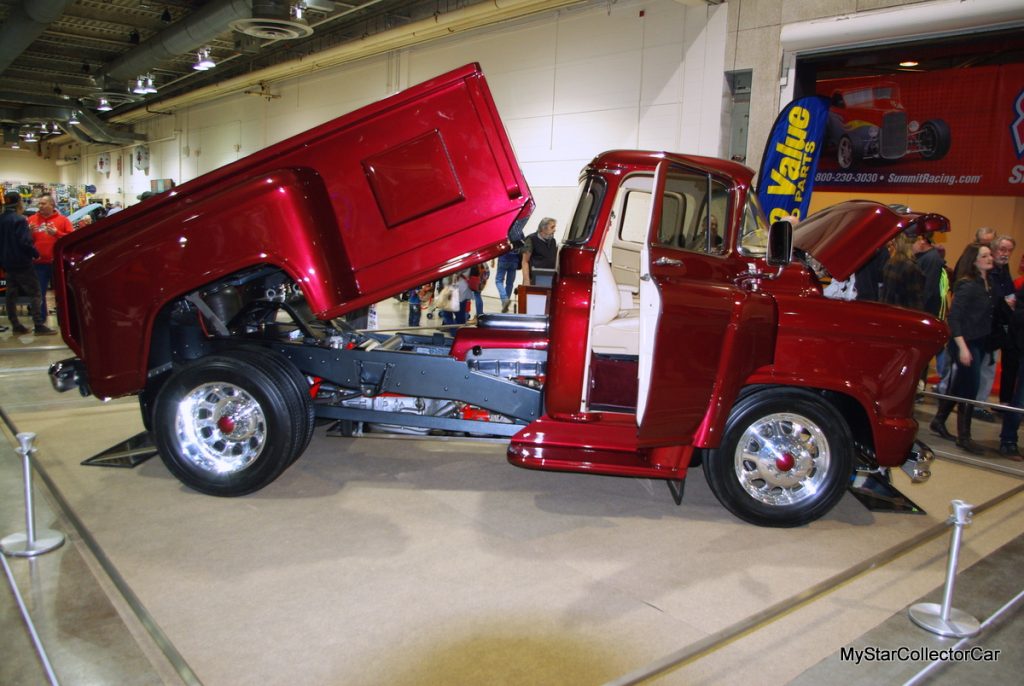 We intend to track down its owner so we can get the full story behind this beautiful rig that used to be an old farm truck.
The search for owners became part of the program at the World of Wheels show because this event has so many interesting vehicles and most car guys want to have a look at all of them–including the owner of a Hemi Challenger RT that was a survivor car.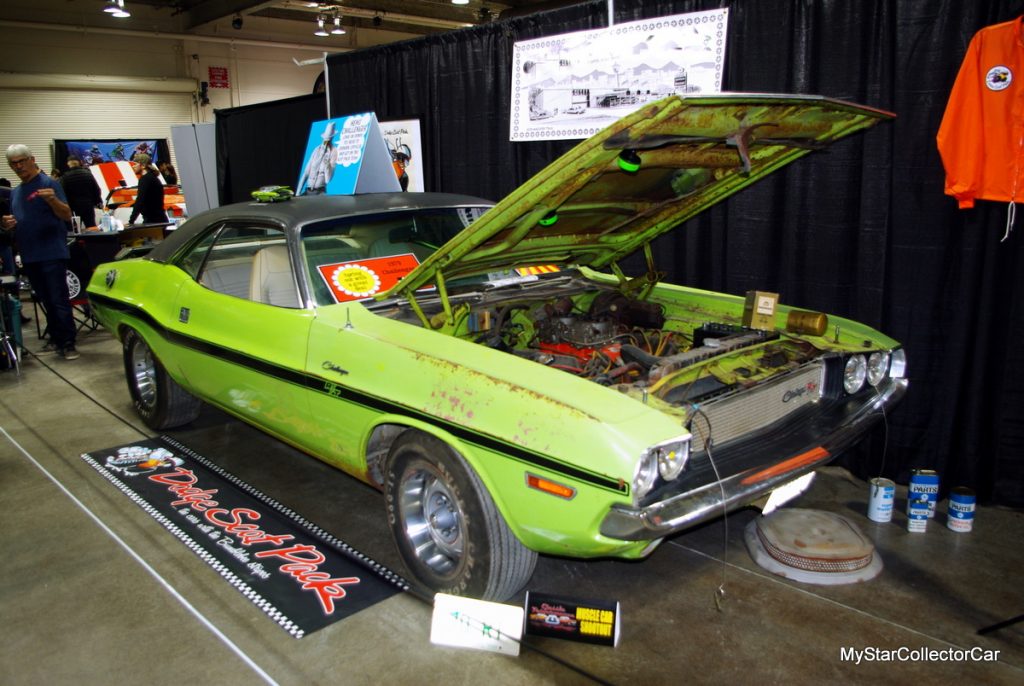 Our promise is simple: MyStarCollectorCar will schedule this unique father-son Mopar for a future story.
Last, but most certainly not least, we want to connect with the owner of a 1973 Pontiac Trans Am with a big back story that involves its many years with its current owner. He is a loyal family man who was able to eventually restore his beloved TA to a very high level after he raised his kids to adulthood. The Poncho is a perfect MyStarCollectorCar story and we want to bring its story to our readers.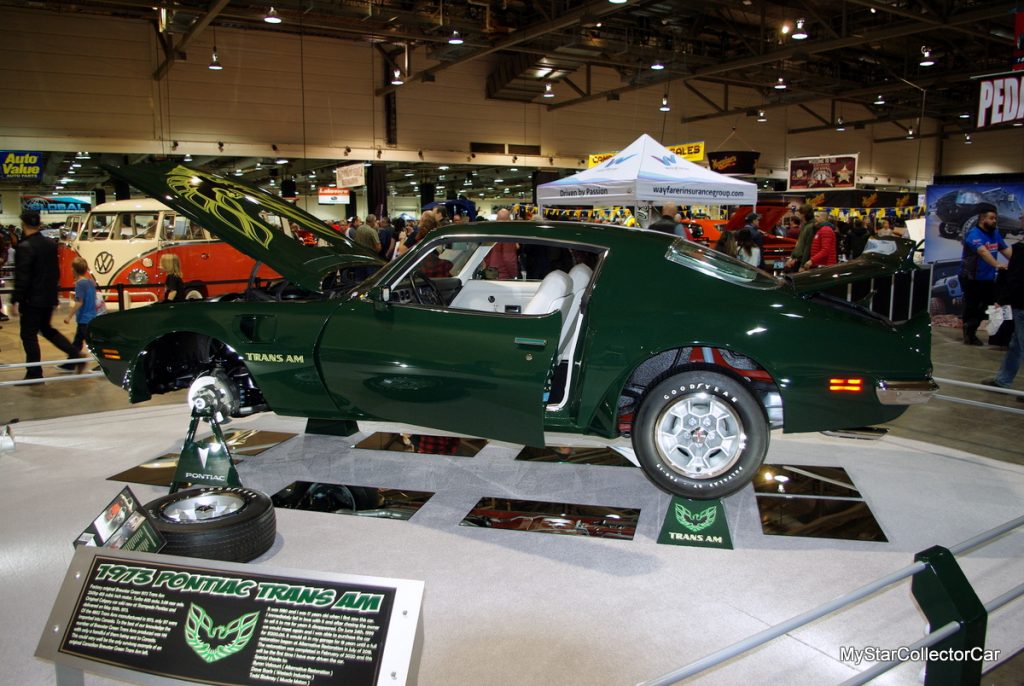 The World of Wheels show in Calgary is one of our favorite annual events here at MyStarCollectorCar because it provides a great way for winter-bound car guys to beat cabin fever.
We are already looking forward to the 2021 edition.
BY: Jim Sutherland
Jim Sutherland is a veteran automotive writer whose work has been published by many major print and online publications. The list includes Calgary Herald, The Truth About Cars, Red Deer Advocate, RPM Magazine, Edmonton Journal, Montreal Gazette, Windsor Star, Vancouver Province, and Post Media Wheels Section.