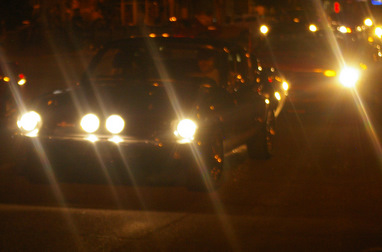 The Summer of 2009 marked the 40th anniversary of Woodstock; a little gathering of half a million people who got together to hear a little music.
'The intention was a giant helping of peace, love and harmony served up to 500,000 energetic Baby Boomers out for a good time.'
Many people have debated whether the original Woodstock event actually achieved its ultimate goal, but few can dispute the notion of good vibrations at any gathering of car guys and girls anytime we are lucky enough to attend a show or a cruise.
This new and improved Woodstock is readily available every weekend of every summer, although it features four wheeled stars instead of The Who and Hendrix– except over the old classics' radios.
The month of September means that a sizable  portion of North America is now on the back nine of the car and truck show season. To quote Jimmy Buffett; "it's been a lovely cruise". There have been many shows and cruises during the past summer all over the inhabited part of the world and a lot of warm and fuzzy moments along the way for all who attended.
Who among us would deny that car shows achieve what Woodstock wanted to achieve without the bad acid and the mud: a genuine feel-good moment every time we attend any show or cruise.
Whether it's the crowning achievement of a long and painful restoration process or a vehicle at the start line for restoration, the feeling is the same for the car guy or girl: pride and joy of ownership.
The feeling is definitely not lost on people who go to car shows, but may not own a car or truck themselves. This is where that elusive Woodstock vibe really kicks in because everybody is welcome at a show.
Most people are happy to share the story behind their ride and how it ended up in their world. The back story behind the vehicle is typically a good ice-breaker at a show and suddenly strangers share a moment of unguarded communication about a common interest.
These shows are also suitable for all ages as the behavior is generally G-rated and mercifully the show-goers keep their clothes on at all times. There is really no downside to these gatherings and I would recommend a car show to anybody who wants to feel what Woodstock and Apollo 11 sought to achieve in the legendary summer of "69: a giant leap for mankind .
One of the two succeeded.
Jim Sutherland