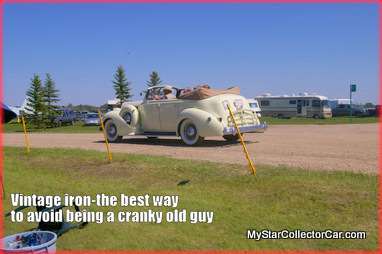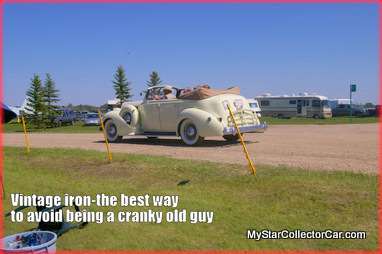 We recently attended an annual car show at the famous Reynolds car and aviation museum.
Admittedly, we were not there for the aviation aspect because we were at the Reynolds History Mile car show to see the world of automobiles from their earliest days to the youngest of the antique status cars (25 years old in most quarters).
The show is a mix of the finest from the Reynolds Museum collection and everyday owners who have invested their time, money and efforts into a classic ride from the past. Some of the private vehicles are modified so that their owners can drive them anywhere the road leads, but most are be-true-to-your-school originals.
The story behind every vehicle is the most important ingredient here at MSCC, in fact it is our reason for existence, a philosophy that we have relayed many times over the years in our articles. We want to know why the owner chose to restore or revive an old ride because that is the very essence of the story.
So a visit to Reynolds in June gave us an opportunity to meet the car guys behind the car. We will do an in depth story on the Reynolds Museum at a later date after we enjoy a lengthy visit with the people and process behind the cars in their collection, but right now we want to talk about the private owners at History Mile.
We always enjoy the opportunity to visit and interview with the senior members of the car guy world and the Reynolds meet is chock full of these guys. There is an almost universal truth to car guys: they are a great bunch of people. It is a universal truth to the older car guys at History Mile because many of these guys are well past retirement age and still love the car culture.
They just have more time to dabble in the hobby and that may well be what makes the older car guys some of our favorites. They just have a great attitude about life and they are more than willing to share their car guy experiences with us.
Their vintage cars and trucks make good props for their stories and serve as powerful reminders of golden memories from their younger days.
The oldest generation of car guys have been there and done that over many decades and they are more than happy to share their experiences with us.
This time we met an older car guy who brought a car that had been in his family for 65 years and was his first driving experience when he was about 12. His complete story will be told in a future article, but we were honored that he wanted to tell his story to us at History Mile.
So once again we want to thank the senior members of the car guy culture. You guys got there first and you did it in style.
Thank you for the generous opportunity to tell your stories.
Jim Sutherland
Follow us on Facebook at-http://www.facebook.com/MyStarCollectorCar
Follow us on Twitter at- https://twitter.com/#!/MyStarCollecto1