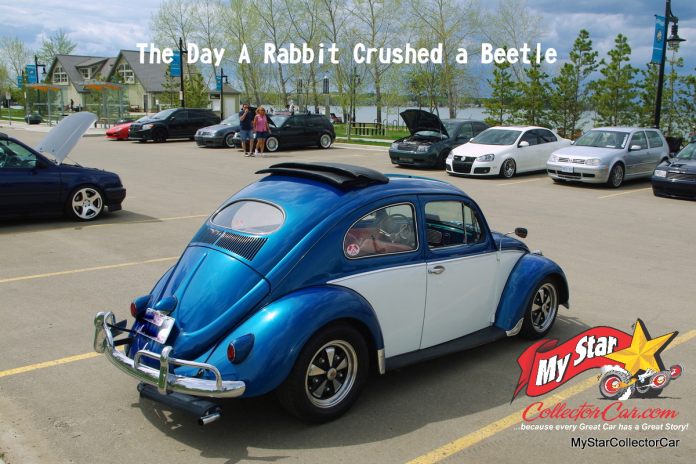 The Volkswagen Beetle was one of the most famous car models in automotive history.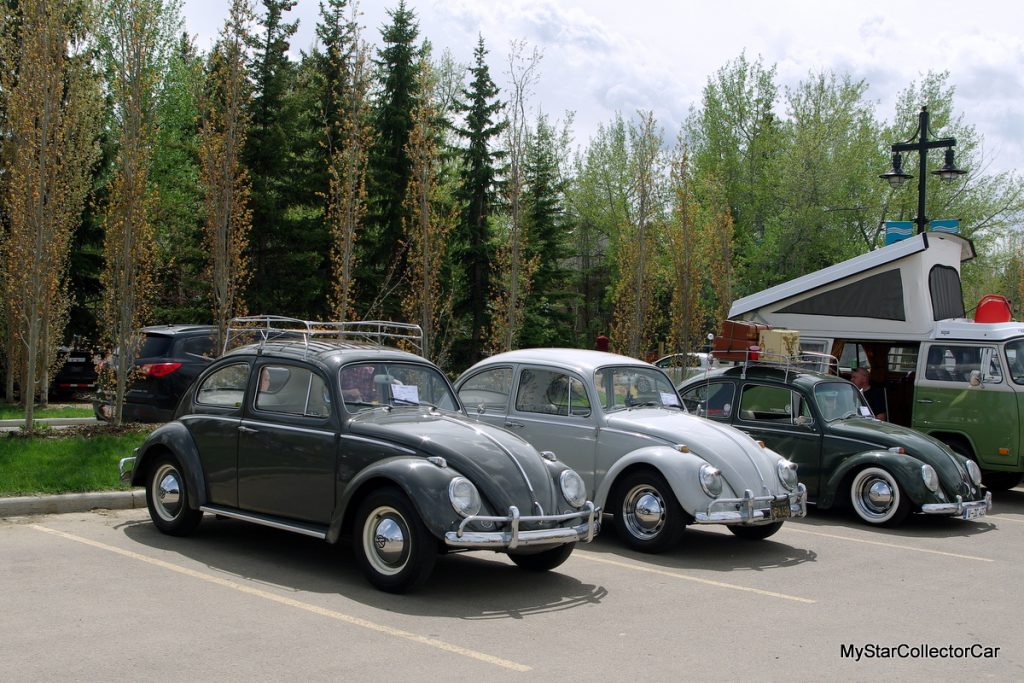 In fact, the Beetle even became a Hollywood star as Herbie the Love Bug and VW moved the popular little sub-compact into legendary status during its long production run. However, all good things must come to an end and eventually time and a host of faster Japanese imports caught up to the VW Beetle because the Bug was unable to run with the little dogs (like the Honda Civic) from the Land of the Rising Sun.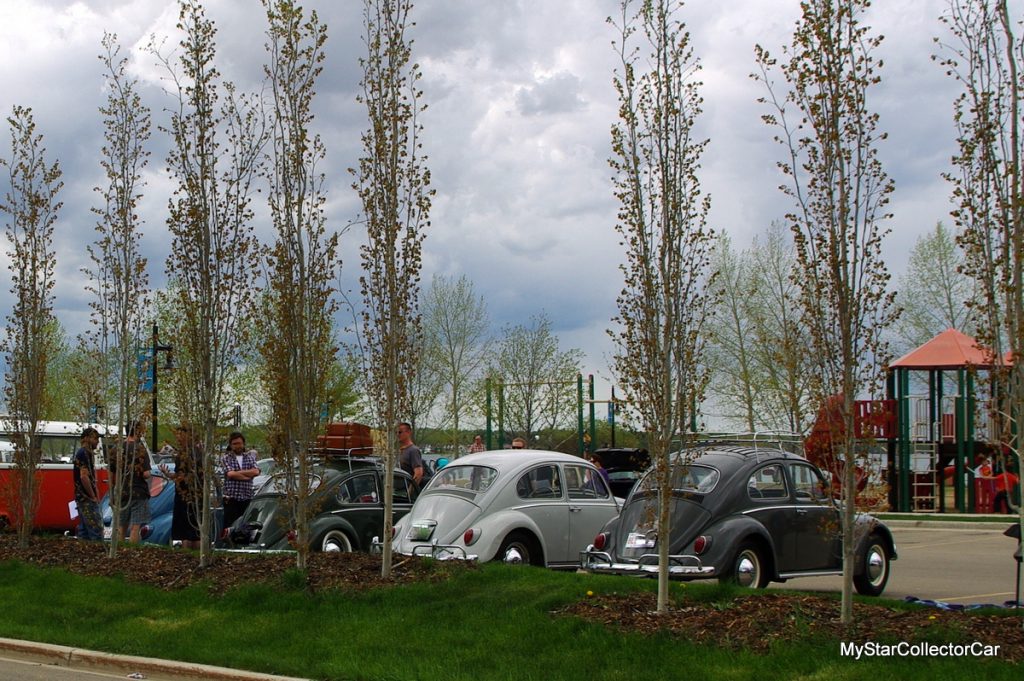 The faster and sleeker Japanese compacts cut deeply into the Beetle's stronghold on the North American small car market and eventually Volkswagen was forced to jump in the front wheel drive sub-compact game.
The Volkswagen answer to the North American small car challenge was the Volkswagen Rabbit, better known as the Golf in other parts of the globe.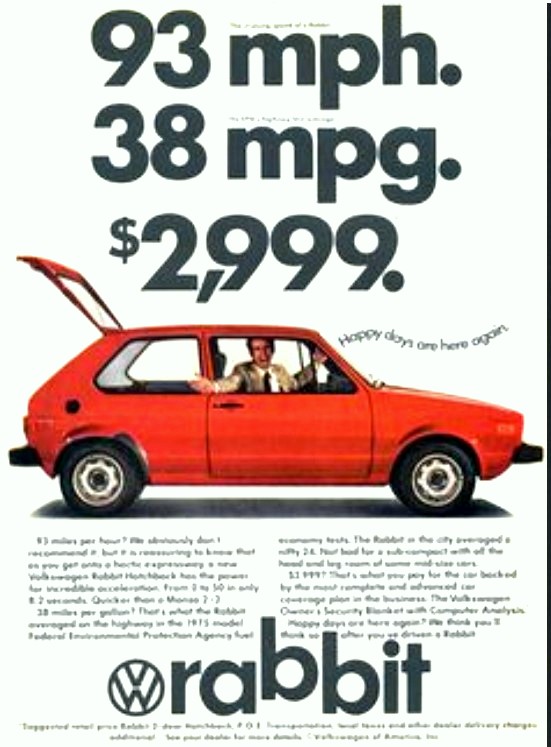 The Rabbit was a front-wheel drive hatchback (tailgate and no trunk) with a small water cooled and transverse (sideways)-mounted engine at the front of the car. The car was a radical departure from the Beetle in every way and bore a body design that would stand the test of time because it was a foundation for 21st century automotive design.
Rabbit was an appropriate name for the nimble little VW because it was considerably faster than its Beetle predecessor and was able to outrun the famous Bug on the road and in sales numbers.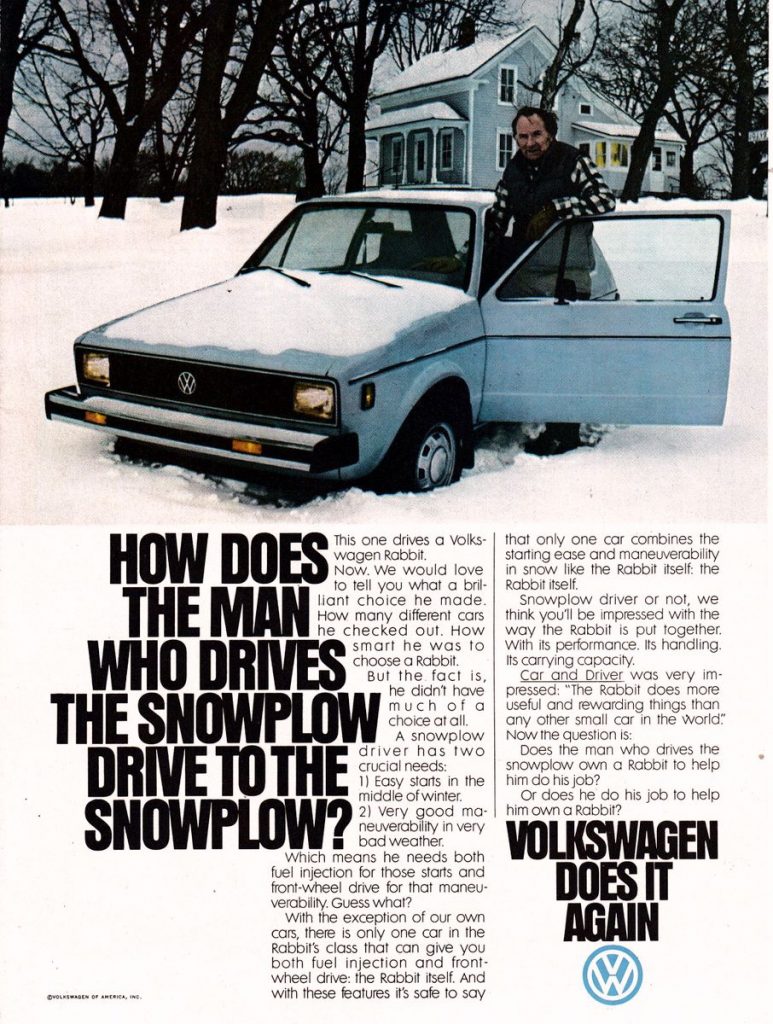 The Beetle eventually joined the Model T on the sidelines and its replacement (the Rabbit/Golf) has survived to this very day as a Golf Mk8 model that shares its lineage with the early Rabbit versions.
A peculiar automotive event occurred in the late 1990s when Volkswagen reintroduced the Beetle as a front wheel drive model based upon the Golf platform. This German automotive version of Frankenstein never had the same magic with the buying public as the original Beetle and its streamlined modern version died a horrible death in 2019.
The Rabbit/Golf pointed the way to the future for the automotive industry when it debuted in 1974, amidst a full-blown gasoline shortage. It could go faster than a Beetle and was able to avoid the gas pumps better than a typical 1970s North American sedan during an era when smog equipment and de-stroked V-8 engines provided sad MPH and even sadder MPG.
Volkswagen was a pioneer in global automotive manufacturing and started to build Rabbits at its Westmoreland, Pennsylvania plant from 1978 until 1983. Eventually the Rabbit was offered in sportier versions and included a pickup truck version in its lineup as it evolved under the VW brand.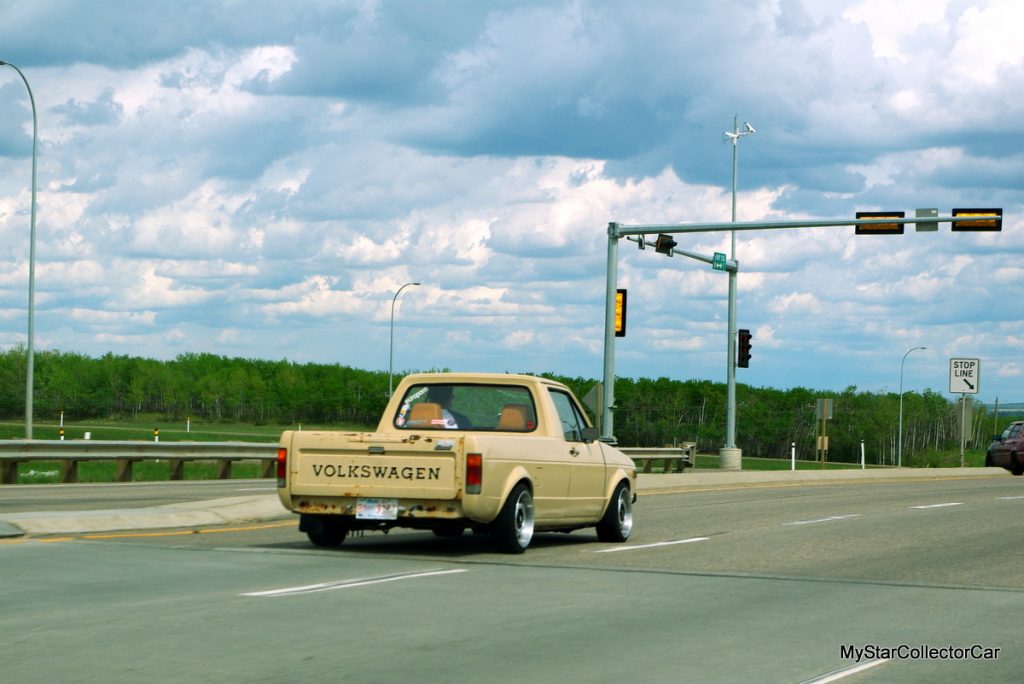 BY: Jim Sutherland
Jim Sutherland is a veteran automotive writer whose work has been published by many major print and online publications. The list includes Calgary Herald, The Truth About Cars, Red Deer Advocate, RPM Magazine, Edmonton Journal, Montreal Gazette, Windsor Star, Vancouver Province, and Post Media Wheels Section.