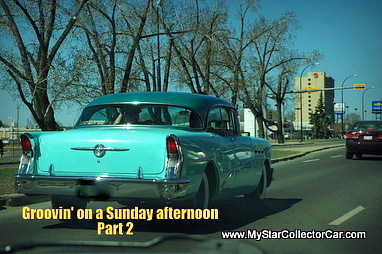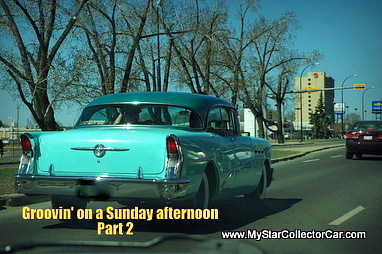 There are certain areas that really define the car culture.
Red Deer, Alberta Canada is one of them.
There is a huge car guy per capita ratio here and what makes that really amazing is the fact that winter begins in October and officially lets go in late May after a typical long weekend blizzard.
Occasionally you get days like yesterday in Red Deer where the sun comes out in a big way and the pent up car guy cabin fever send dozens of classic rides out for some sunshine and fresh air.
Yesterday was a classic example of how much Red Deer car guys embrace the car culture because these cars were out in a 20 minute random traffic sample.
One of the reasons is very likely the size of the city. It's just under 100,000 so it's big enough to have a large number of old rides and it's small enough to see them in Sunday afternoon traffic.
Red Deer is between 2 major cities, Edmonton and Calgary (both well over a million people with large suburban areas) and there's little doubt that there are far more muscle cars, hot rods and restored classics in those cities but they get swallowed up pretty fast.
Not only that, the bigger cities have far more white collar guys who think that a Ferrari or Porsche is a better status symbol than a '69 Dodge Charger.
That's not true in Red Deer because it's full of blue collar guys who work extremely hard to get to the point where a vintage Camaro is a possibility.
Red Deer guys get their hands dirty with these rides because that's how they get to the point where they could own a Camaro or a '50s Oldsmobile .
There's a huge car hobby history in the city that goes back to the 1950s when the hot rod culture was in its infancy.
240 Gordie Bonin is a local guy who made it big in the world of drag racing and MSCC did a tribute to this Red Deer racing legend.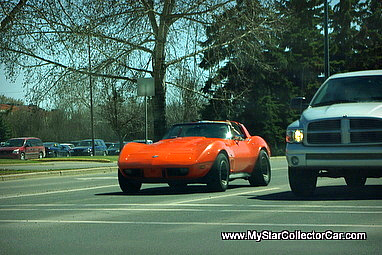 Since then, a number of local guys have made serious inroads in the world of the quarter mile and many of them have done extremely well at the track. That's because Red Deer is a work hard, play hard town.
In the end, these 12 examples of random classic iron on a sunny Sunday afternoon is what really defines the car culture in the city of Red Deer Alberta.
Jerry Sutherland