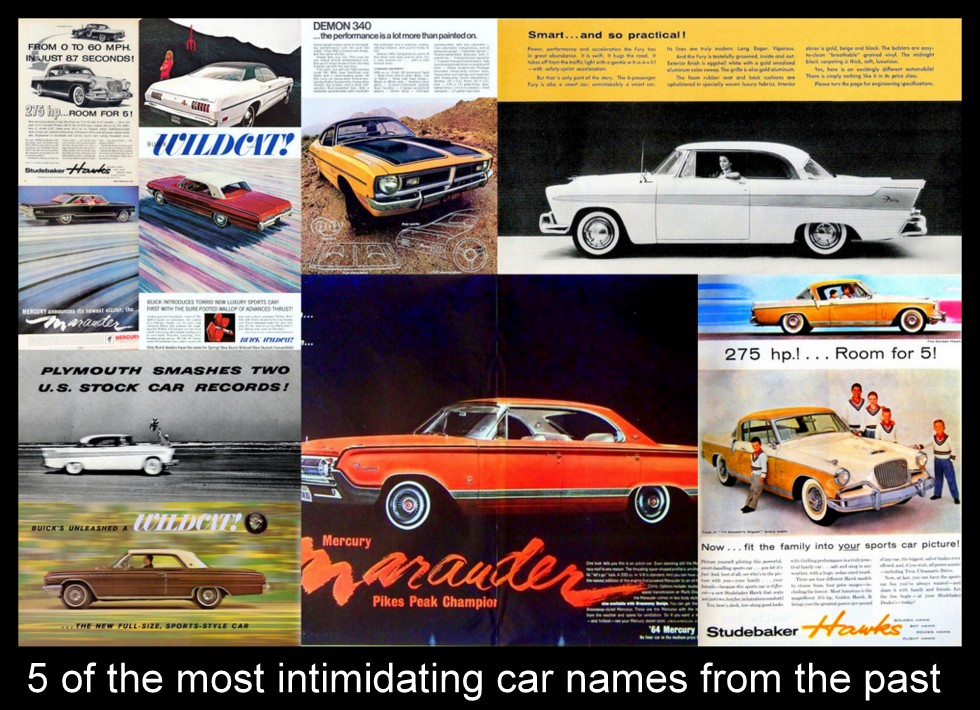 The Hellcat tells you one thing from its name—it isn't a soccer mom SUV.
The Hellcat name is advance PR for the car itself because it's basic and it's intimidating.
Long before the Hellcat debuted, there were other intimidating names hung on other intimidating cars so here are five from the past that lived up to their names.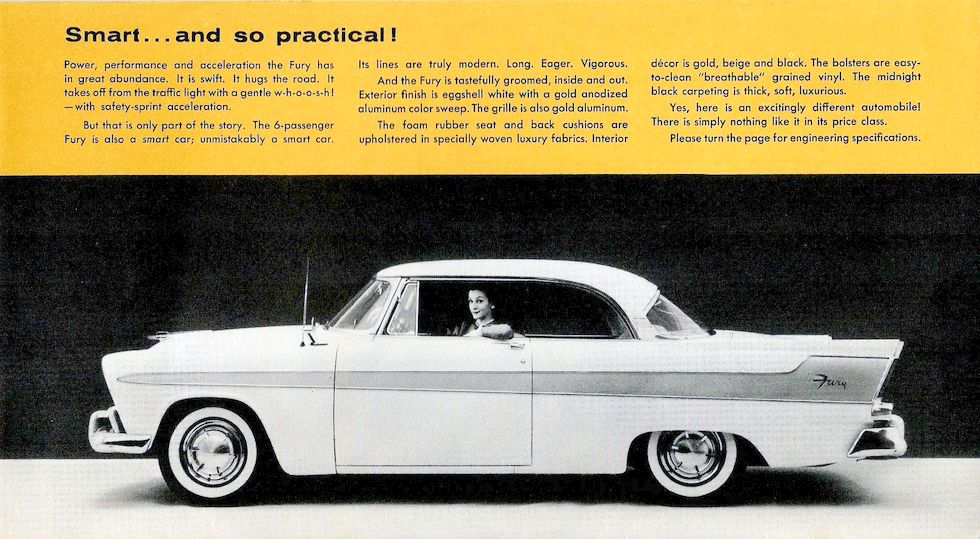 The Plymouth Fury debuted in 1956 and it was the purest form of 50s muscle. They didn't build many of these back in '56 so they flew under the radar of history but make no mistake about it—the Fury lived up to its name.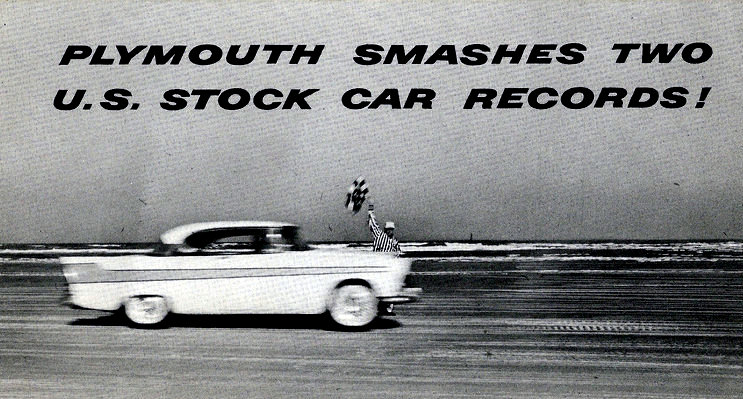 The 303 cubic inch V-8 under the hood pushed tweaked Furys over 140 miles per hour on the Daytona beaches and the stock Furys could easily push 120 mph back in '56 if they were geared properly. They were heavy-duty cars and they lived up to their Fury-ous name.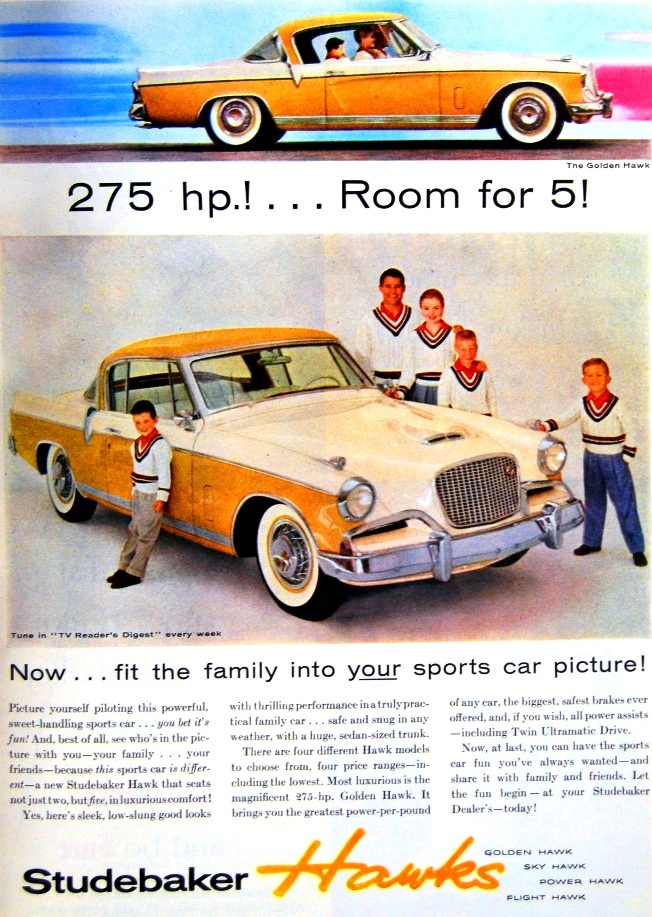 Studebaker was known for rugged reliability so they routinely built common sense cars and trucks but in 1956 they slapped a big 352 cubic inch Packard engine into a Studebaker Commander and turned it into a Golden Hawk.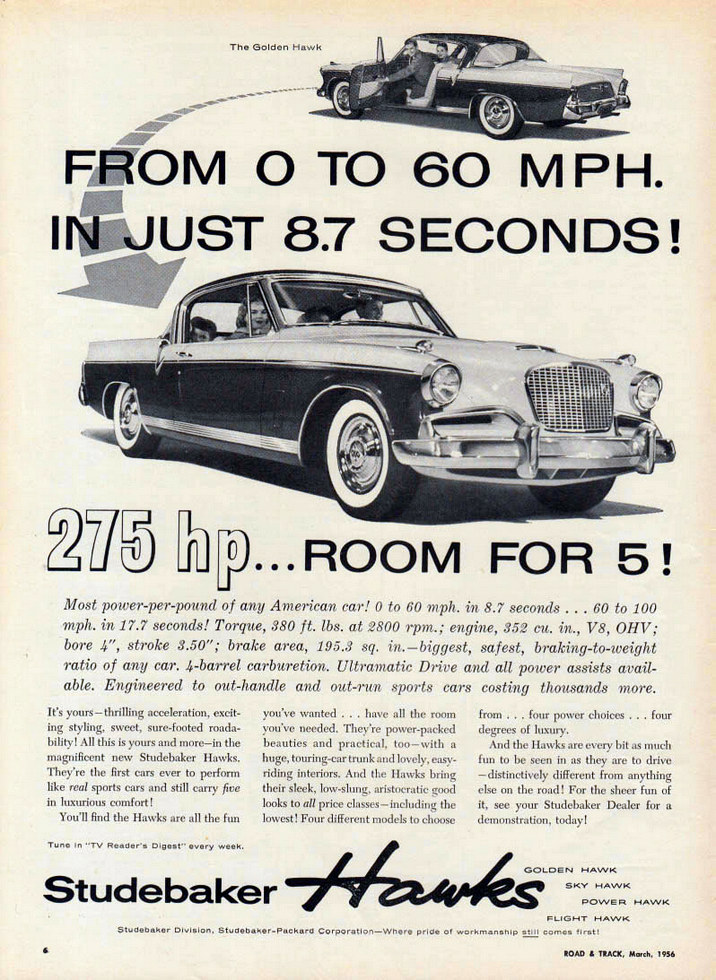 This was another great example of 50s muscle because these Packard-powered Golden Hawks could nudge 130 miles per hour and crack 0-60 in less than 9 seconds.  The Golden Hawk was clearly a bird of prey back in 1956.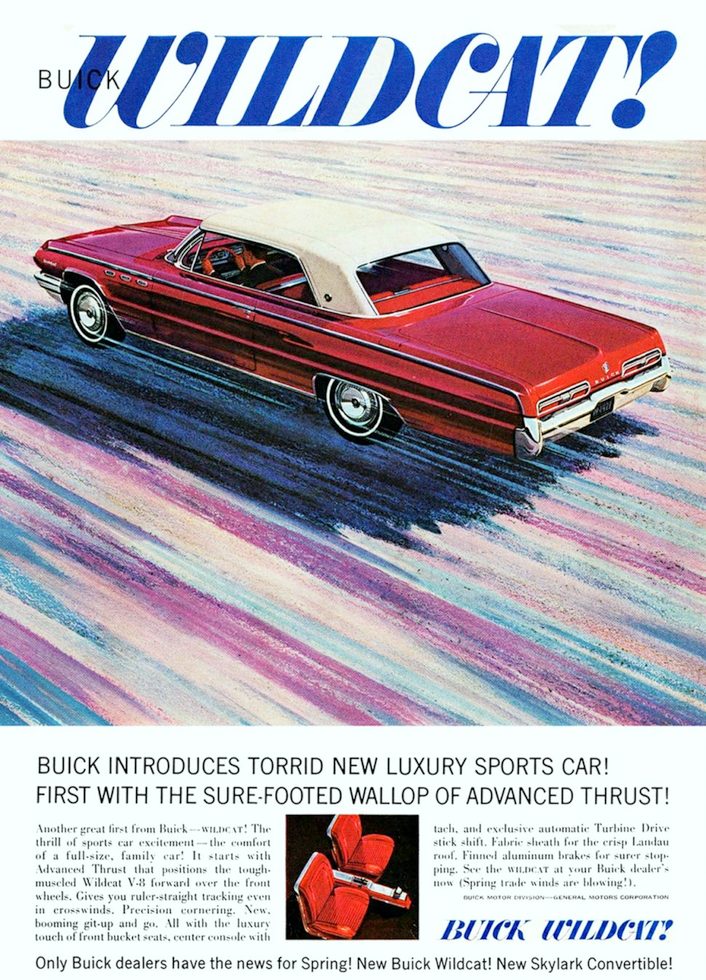 Buick turned a Wildcat loose in 1962 and it came with some serious claws. They used their 401 cubic inch Wildcat 455 V-8 as the heart of this angry feline and it paid off in a big way.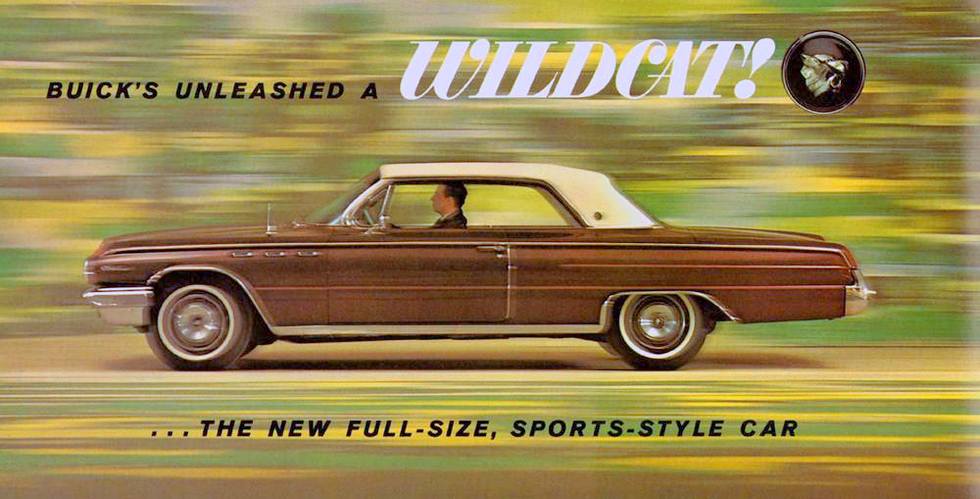 The 401 produced 325 horsepower and 445 foot-pounds of torque and that helped push the '62 Wildcat to 60 miles per hour in around 8 seconds—enough to claw gaping wounds into foes on the street.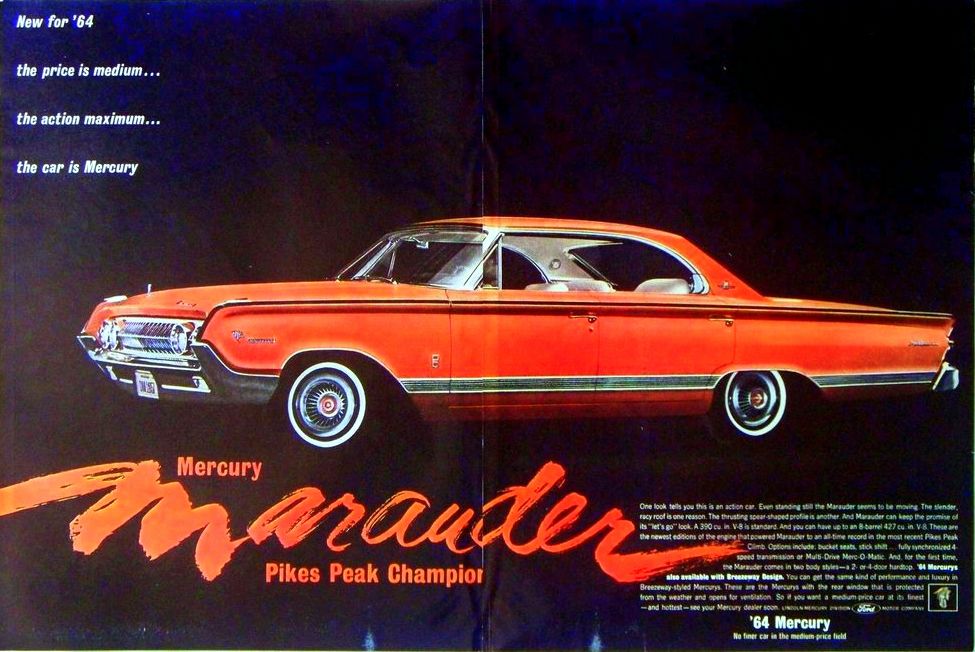 The Mercury Marauder debuted in 1963 and it wore the brand new fastback roofline to go with its standard 390 cubic inch V-8 under the hood. They wore the name Marauder for a reason because these Mercs backed it up with results.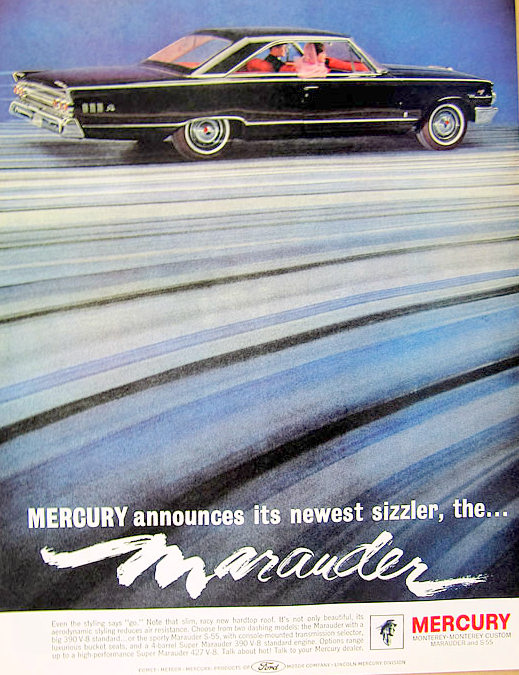 The '63 Mercury Marauder S55 came with 300 horsepower and 427 foot-pounds of torque so that put it right in the mix for 60s street wars. It definitely lived up to its Marauder label so the intimidating name was far more than a Madison Avenue advertising game plan.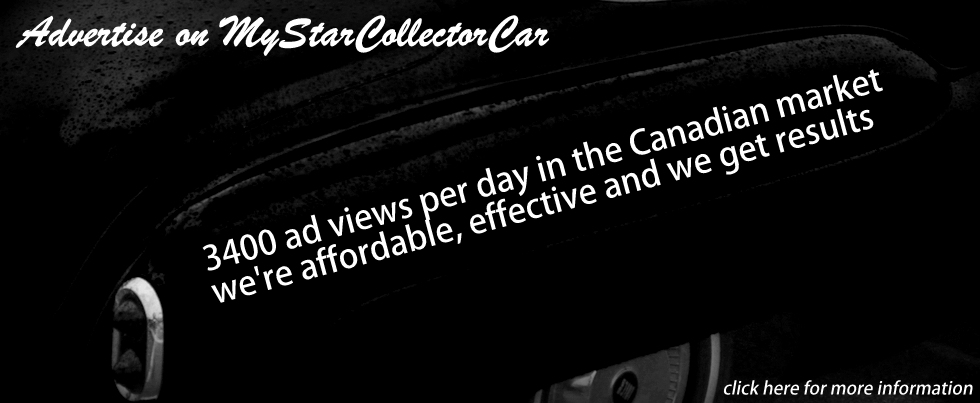 The last intimidating car name may sound familiar because it made a big comeback in 2018 with the Challenger SRT Demon but the original Demon made its debut in 1971. Dodge wanted to compete with the low-end Plymouth Duster so they created the Demon.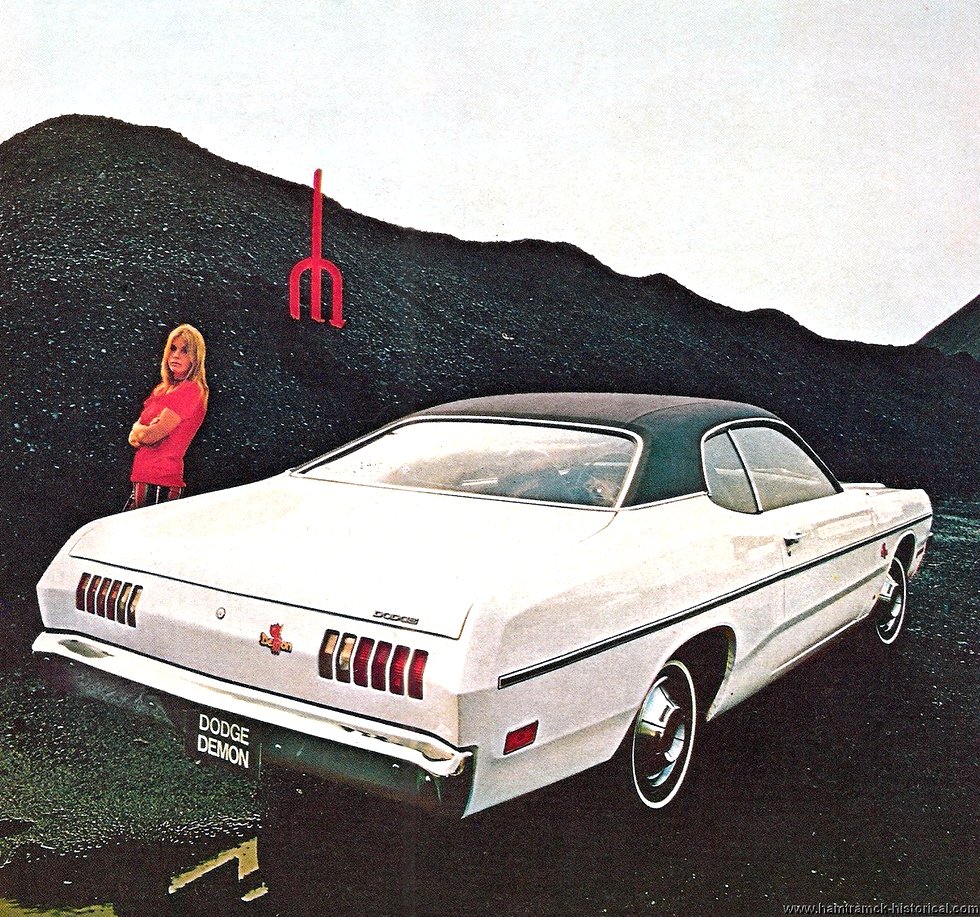 These diabolical Mopars were extremely light so the 340 small-block was a big asset in the power-to-weight department. Demons could hit 0-60 in under six seconds and crack the 14-second 1/4 mile barrier with the proper gears.
Did the intimidation label fit these cars? Absolutely—they delivered what they advertised.

Jerry Sutherland
Jerry Sutherland is a veteran automotive writer with a primary focus on the collector car hobby. His work has been published in many outlets and publications, including the National Post, Calgary Herald, Edmonton Journal, Ottawa Citizen, Montreal Gazette, Saskatoon StarPhoenix, Regina Leader-Post,  Vancouver Sun and The Truth About Cars. He is also a regular contributor to Auto Roundup Publications.
Please re-post this if you like this article.