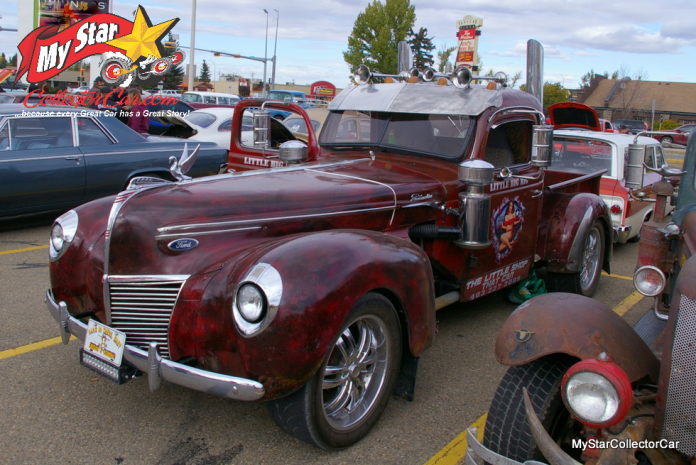 Stan Purcell is a quiet-spoken guy who does most of his talking with his unusual builds and his free-form approach is very evident in his latest creation: A Franken-ride that borrows parts from a large variety of donors.
The project does not end at the vehicle's rear bumper because Stan also built a trailer for his automotive creation.
More on the trailer later in this article.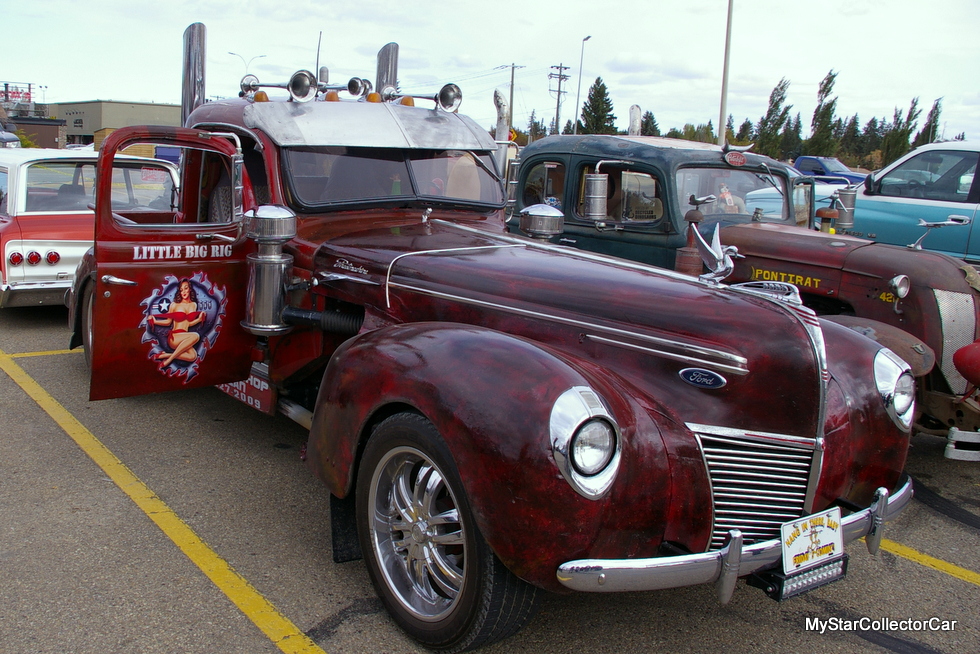 The Stan-mobile is registered as a 1949 Fargo truck but that was only part of the recipe for this truck. Stan tied the vehicle together with a frame from a Dodge Dakota Club Cab that Stan bought when it became available to him.
The frame needed to be shortened a little on both ends to accommodate Stan's project and it was joined with the rest of the body components after the chop job. The front fenders and hood were donated by a 1939 Mercury and look like they belong with the late 1940s Fargo truck cab.
Other body elements of the Stan-mobile were donated by a variety of vehicles, including a 1940 Chev.
Stan is no stranger to the automotive field and grew up on a farm owned by his father; a man who was no stranger to a creative build in his own right. Stan inherited his father's innovative approach to vehicles and grew up with a practical farmer dad who led by example.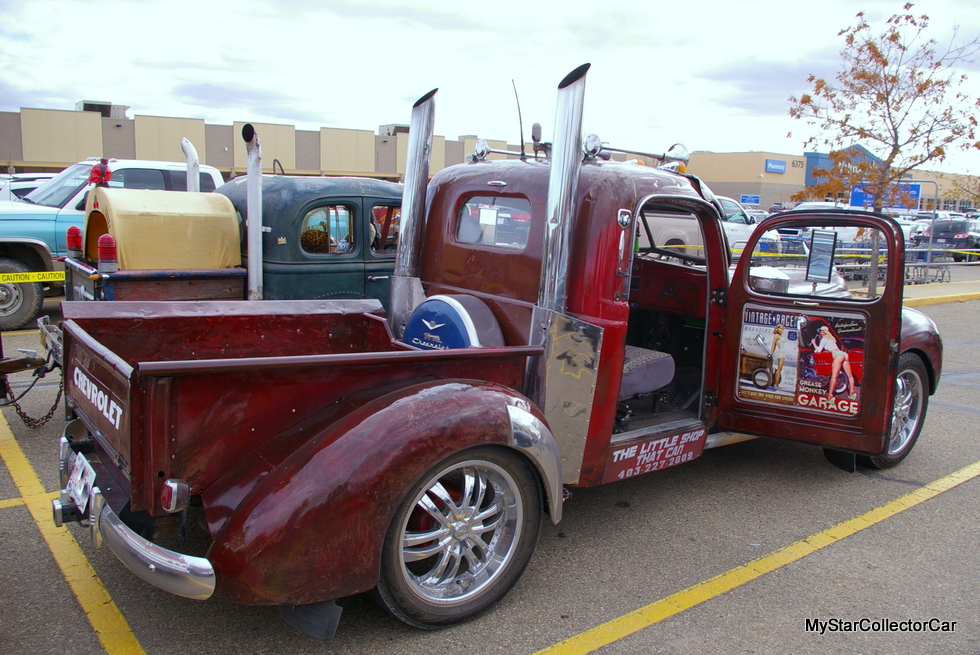 Stan was raised on a farm where nothing was wasted-including old vehicles–so he was able to draw from some donor rides that were still on the property.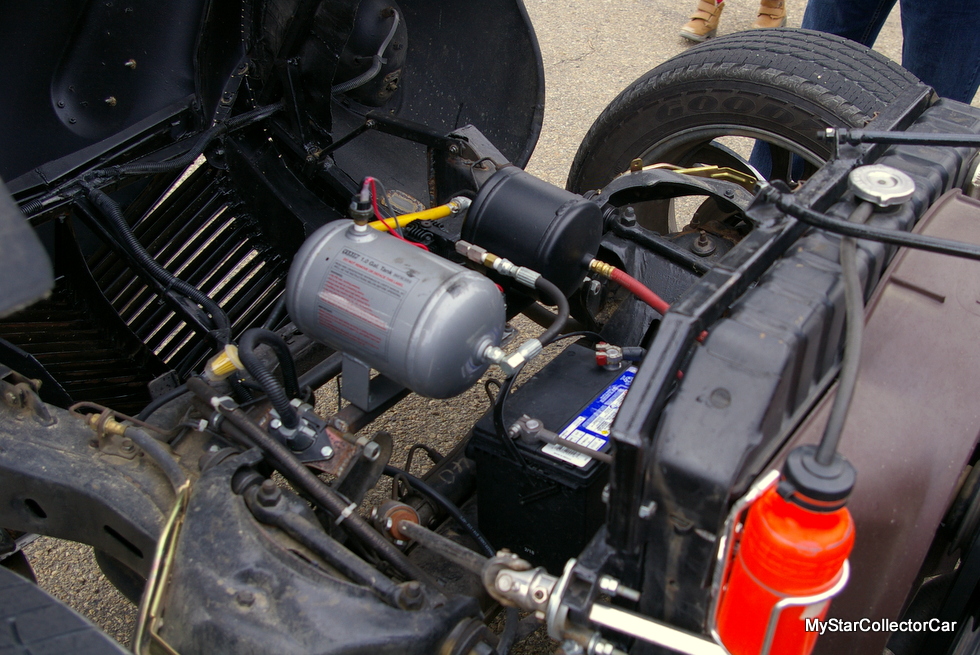 The cab was part of a family history that included an incident when his brother was a kid and went through the front windshield while breaking the support along the way. Stan's dad swapped cabs and left the cab on the farm until Stan decided to use it for his project.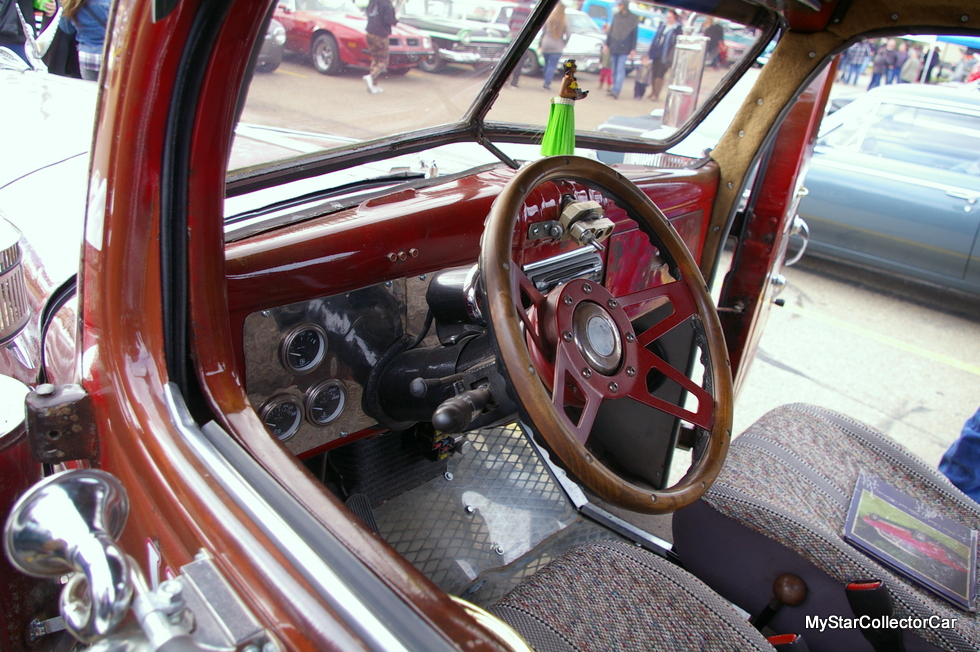 One might ask why Stan decided he needed to become the owner of his Stan-mobile. Stan told MyStarCollectorCar that his reasons were largely based upon the public reaction to a vehicle he built for a customer and friend.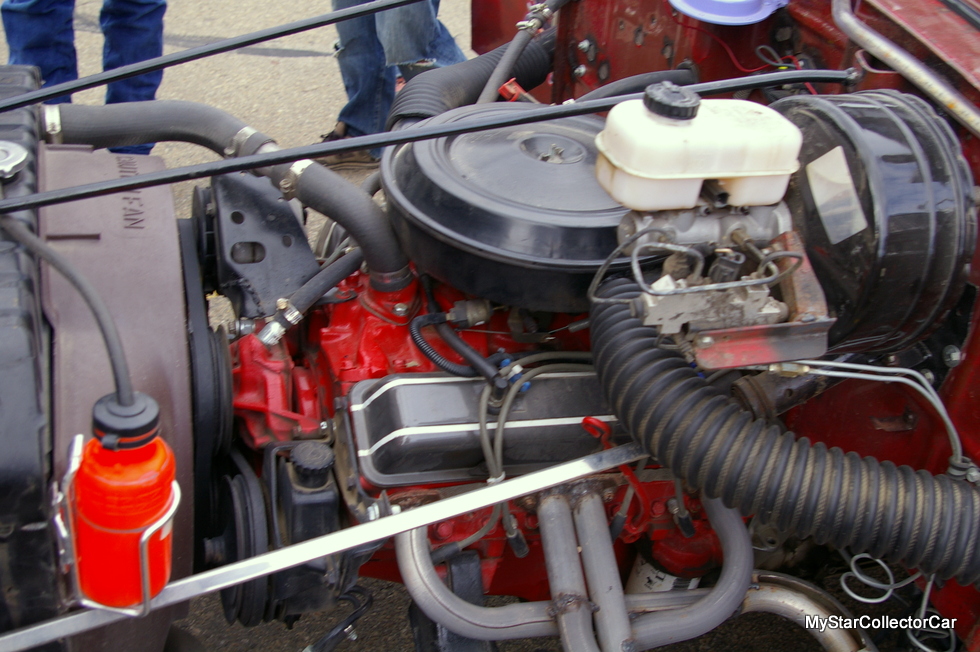 His buddy's unusual truck gathered an enormous amount of attention whenever he took it on the road. Stan mentioned incidents when his 1955 Chevy went unnoticed while a curious public crowded around his friend's rock star-like vehicle.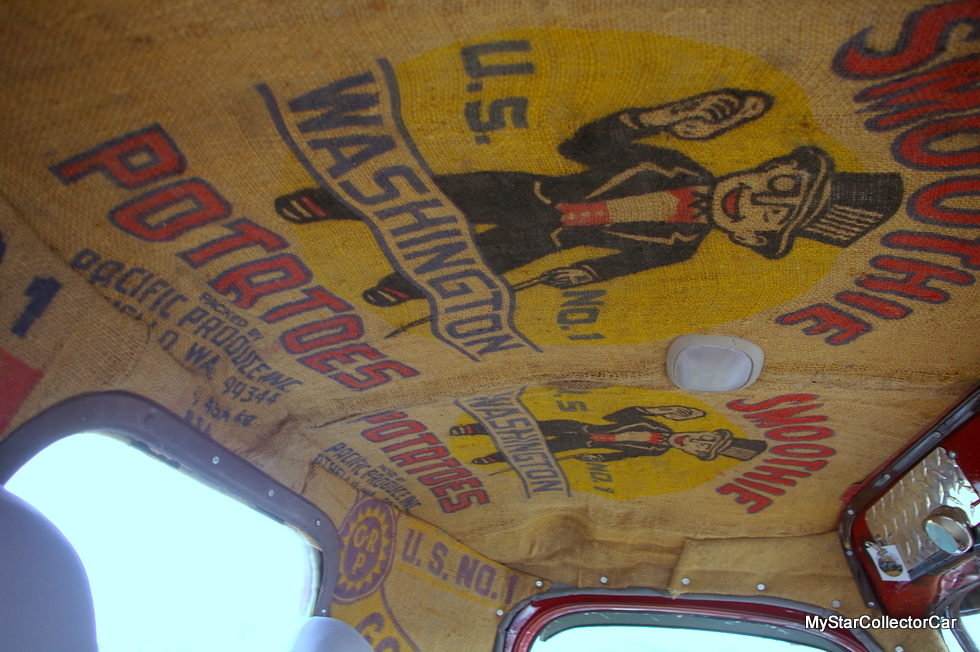 Stan decided he needed to build one for himself and exercise his creative side. This style of build allowed him to add the best cosmetic features of a variety of retro vehicles where he was not bound by one brand and was even able to put two hood ornaments on his creation.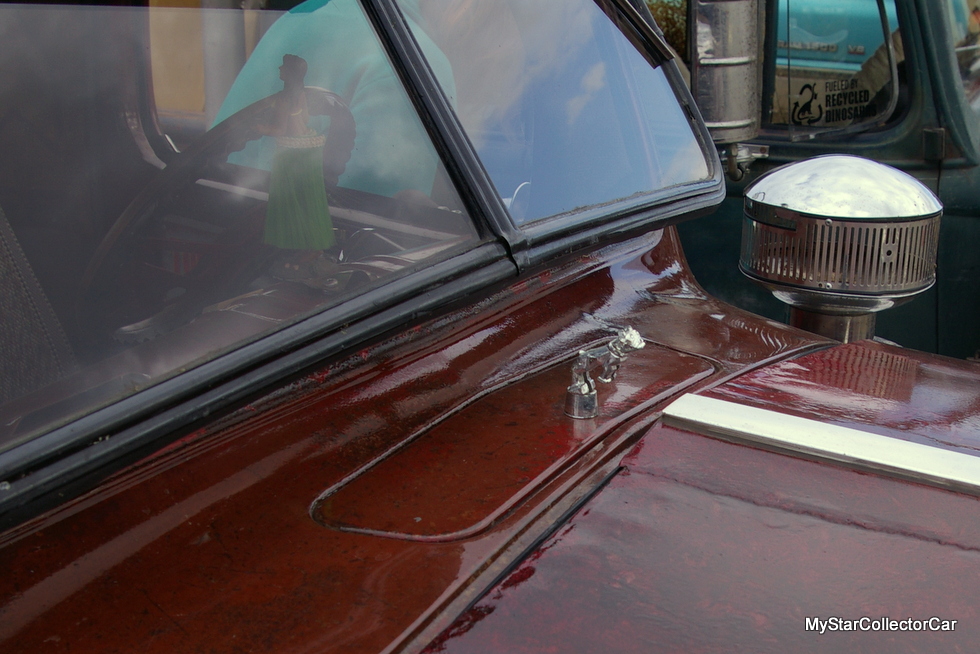 Stan also has a practical side so he added a 350 Chevy small block mated to a 700 R4 automatic transmission that produces respectable mileage at 75 mph (about 125 km/h). Stan can even watch the road underneath his truck because he has a plexiglass floor that rests on a custom grate floor.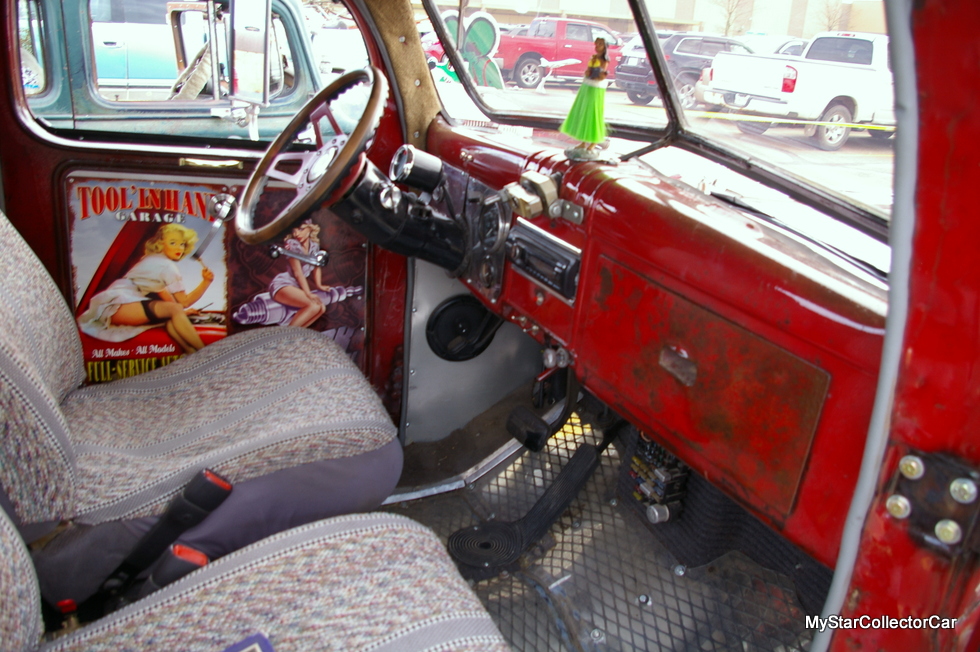 MyStarCollectorCar mentioned Stan's very cool truck pulls a very cool custom trailer built from a couple of 1940 truck fenders. He named the trailer 'H.L. Hunley' in honor of the first submarine to sink a ship during the Civil War.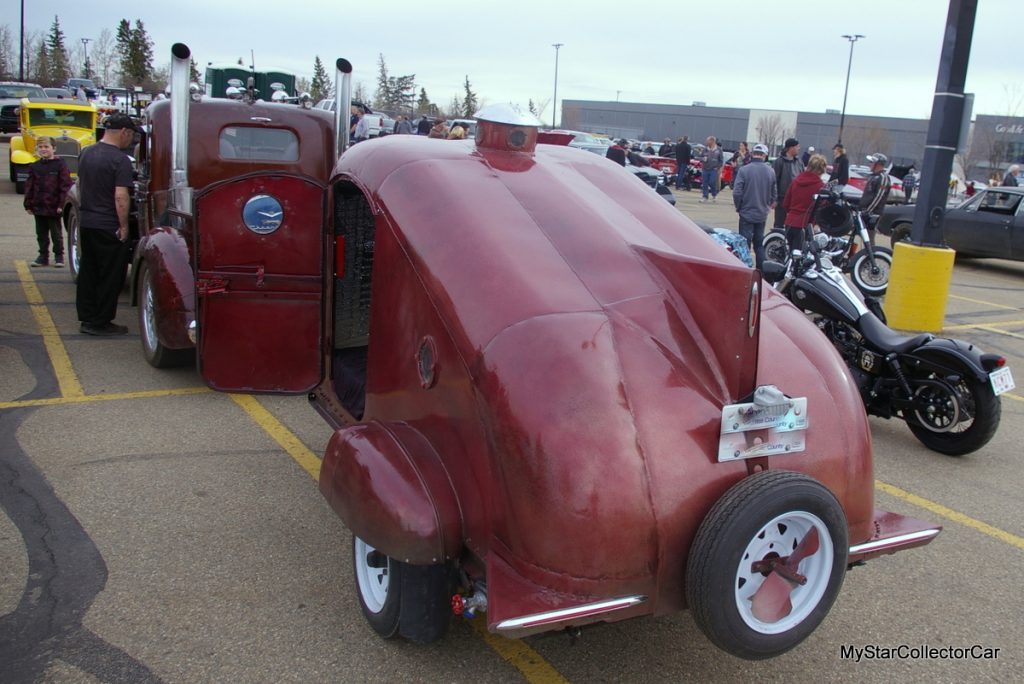 The unique design of the trailer made the submarine name a no-brainer for Stan. Incidentally, he has used the trailer for camping purposes and thoroughly enjoyed the experience.
One final note: Stan and his buddy have attended many events with their unusual trucks and MyStarCollectorCar is happy to report they both draw plenty of attention at shows.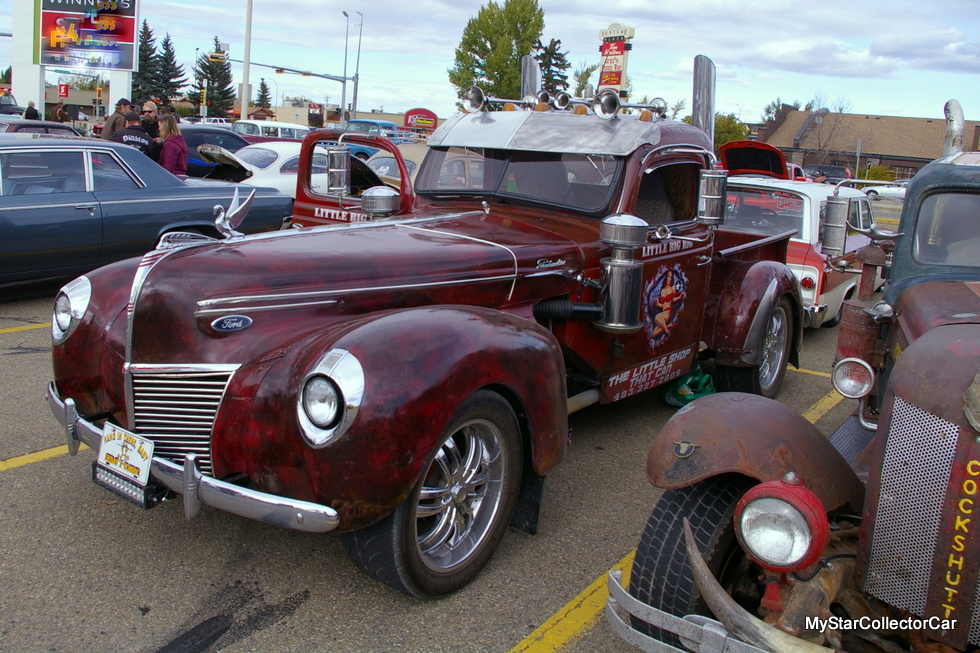 Now Stan's vehicle is also a four-wheeled rock star.
BY: Jim Sutherland
Jim Sutherland is a veteran automotive writer whose work has been published by many major print and online publications. The list includes Calgary Herald, The Truth About Cars, Red Deer Advocate, RPM Magazine, Edmonton Journal, Montreal Gazette, Windsor Star, Vancouver Province, and Post Media Wheels Section.