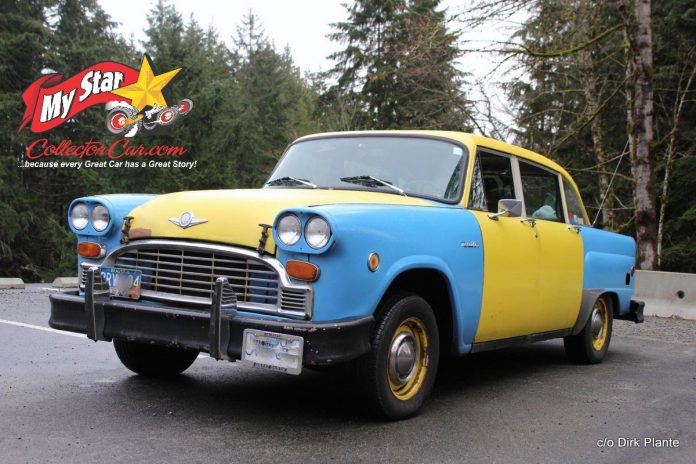 Checker cabs flooded the streets of many major cities for decades—then they were gone.
That's how Dirk Plante became hooked on these purpose-built sedans. He was watching a movie set in 1970s New York, and his friend had the same idea–a Checker cab would be a lot of fun.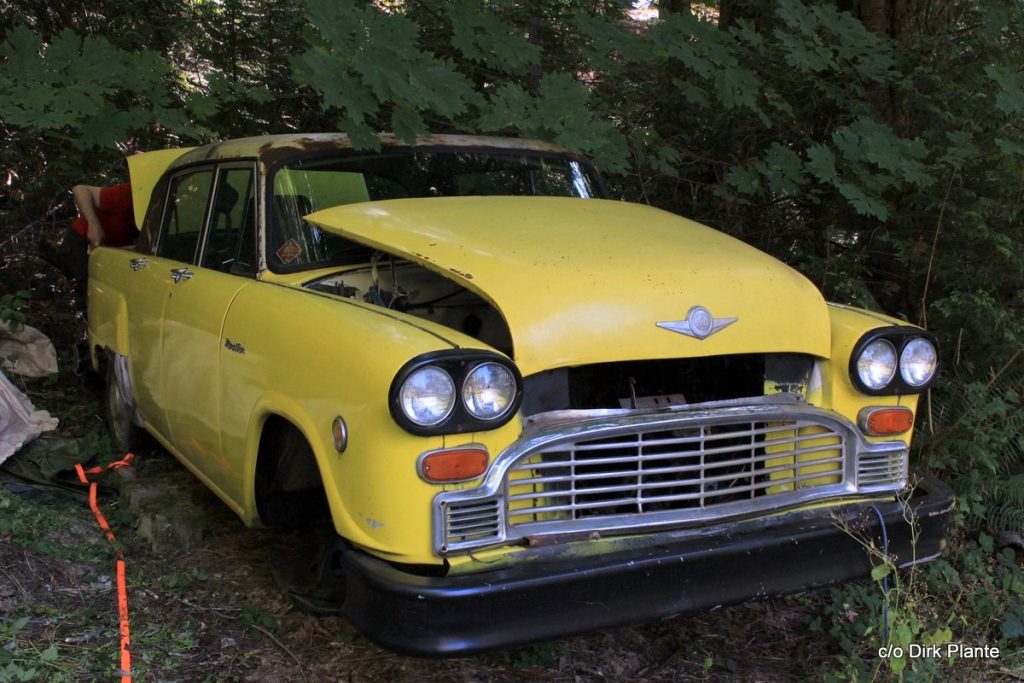 That was in 2019—fate stepped in as Dirk explained: "Purely coincidental–a month or two later a dark-blue '81 Checker Marathon comes up for sale locally. You have to realize we live on Vancouver Island and this is a rare car for these neck of the woods".
Dirk didn't bite on the car but he did show his buddy the ad: "I showed him the advertisement but due to circumstances, it was out of reach and we didn't jump on it. In the early summer, the car comes up again. It's still for sale. My friend drove the 4-hour drive from Comox to Victoria to look at it".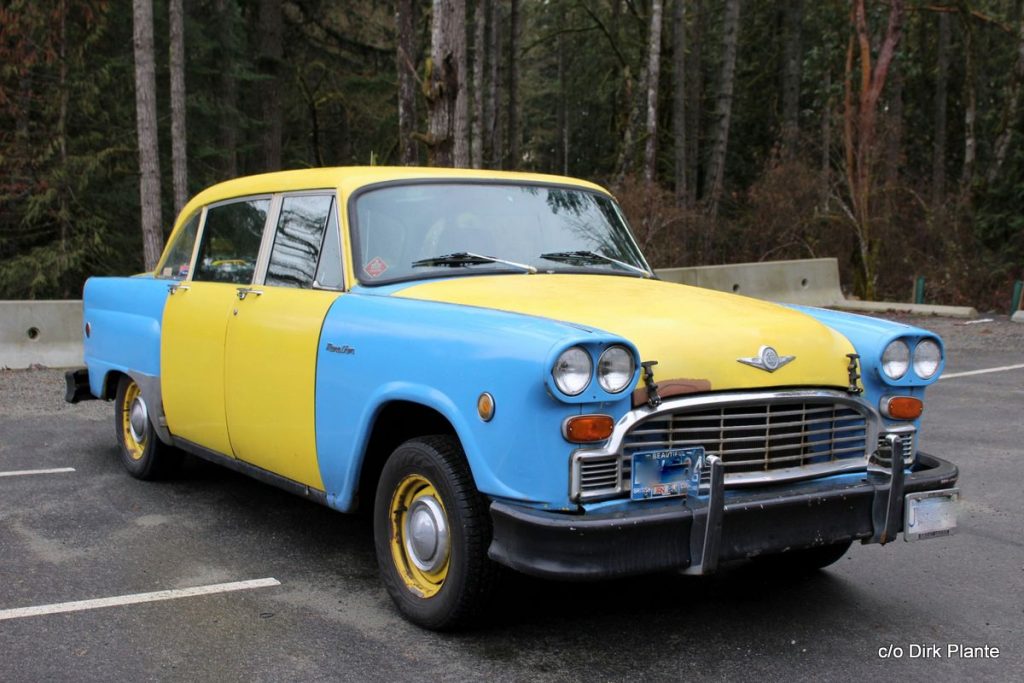 His friend woke him up to ask him if he wanted to buy a Checker Marathon so Dirk said sure: "A week later he shows up plunks down a bundle of about 25 keys all to one car and a taxi sign. "You just bought a Checker."
A few months later Dirk finally saw the Checker: "The car was sitting under a tree in Mill Bay. The front clip is taken apart, the engine is missing, and the majority of the suspension is lying in the trunk".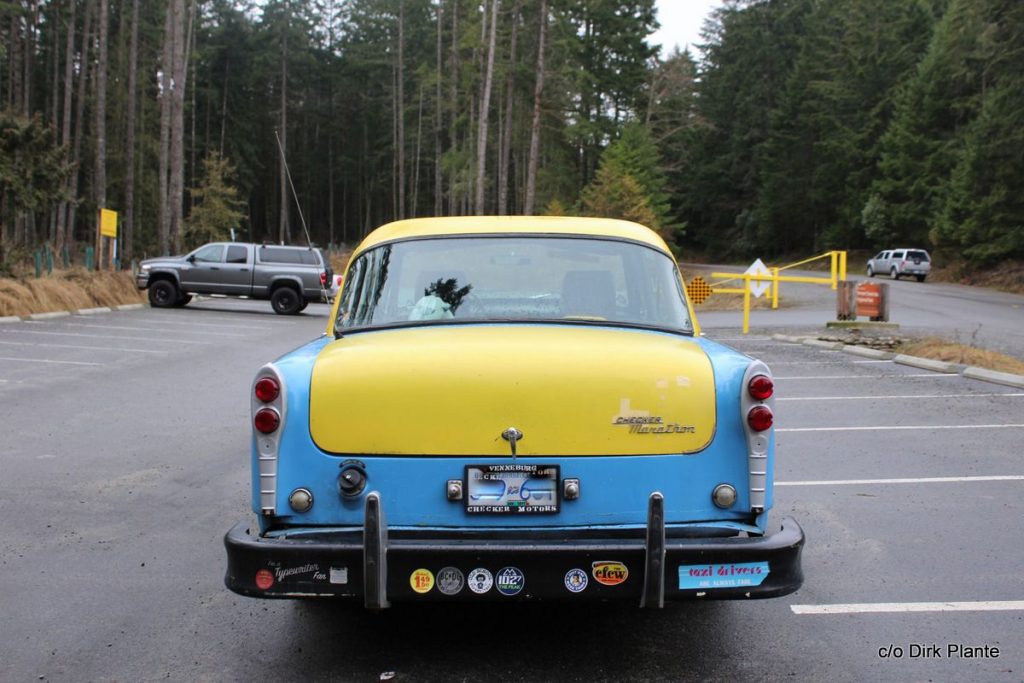 He did the right thing and found a parts car: "This one was made in 1982 and was to be the parts car for the '81. But given the scarcity of these cars and the workable condition it was in, we decided to save it instead and put it back on the road. That's how we found the car. 2 in one package deal. My '82 was to be the parts car due to the mileage and issues that it had. At the time we had the only two Checkers on Vancouver Island known out there and a handful or so in B.C."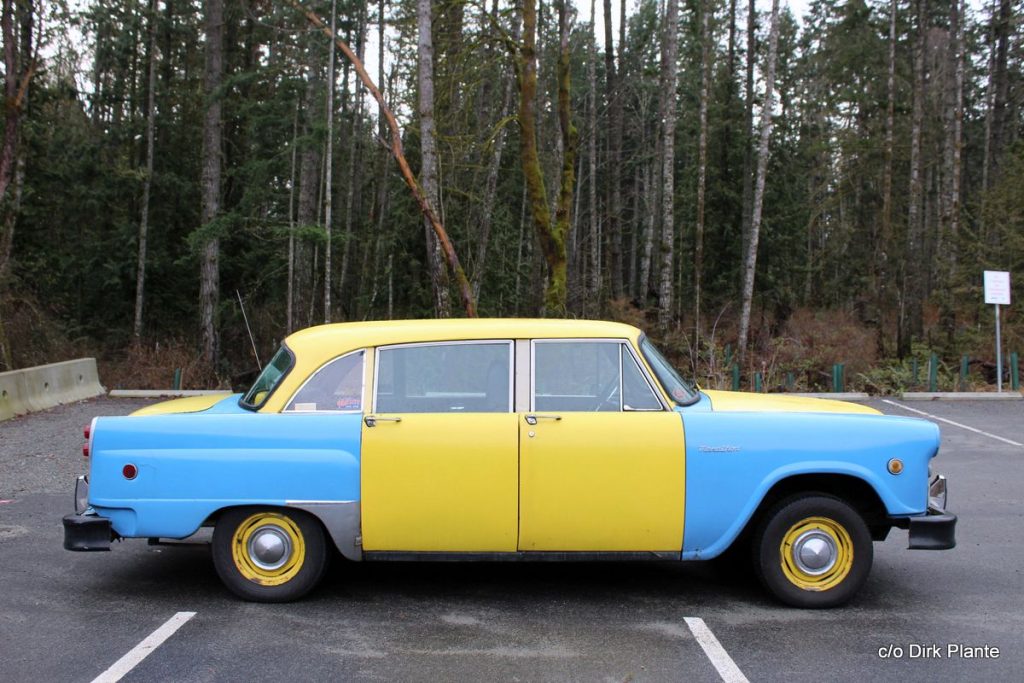 This was Dirk's first project so it was a steep learning curve: "It was my first build. My technical automotive comprehension was limited when we started this project–my friend's willingness and input made it work. The car had rust issues in the roof due to the landau top, was missing the engine and required a re-assembly. It also used to run on propane".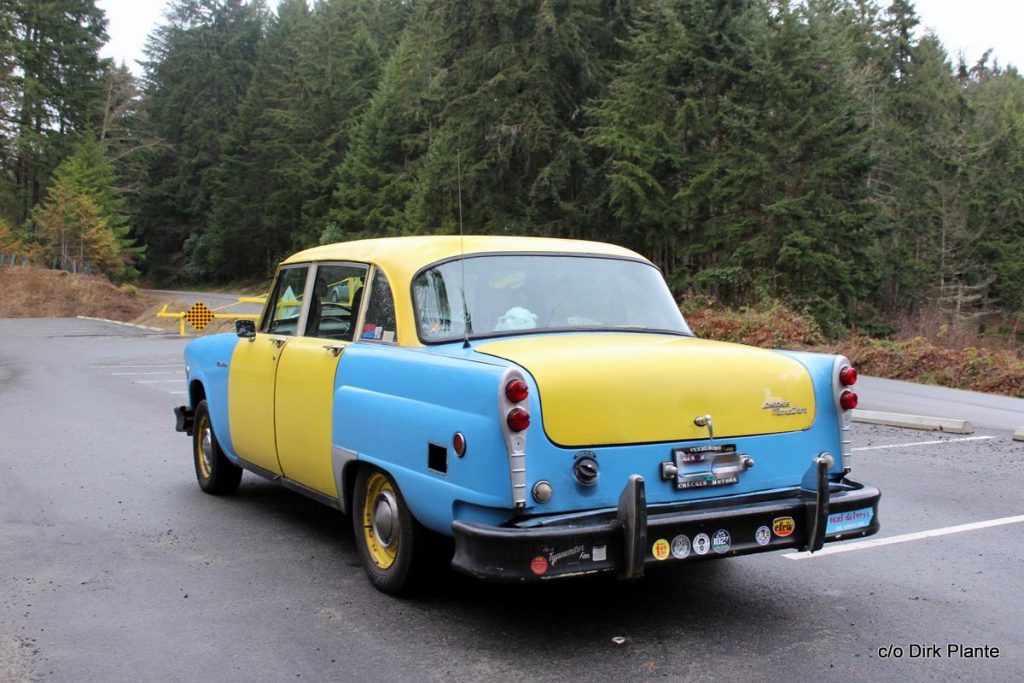 There were many hurdles on this project, but Dirk said he, "Learned a wide array of technical skills as well as establishing a tremendous amount of resilience and emotional tenacity". Those skills have come in handy because Dirk has had to do some repairs on his Checker.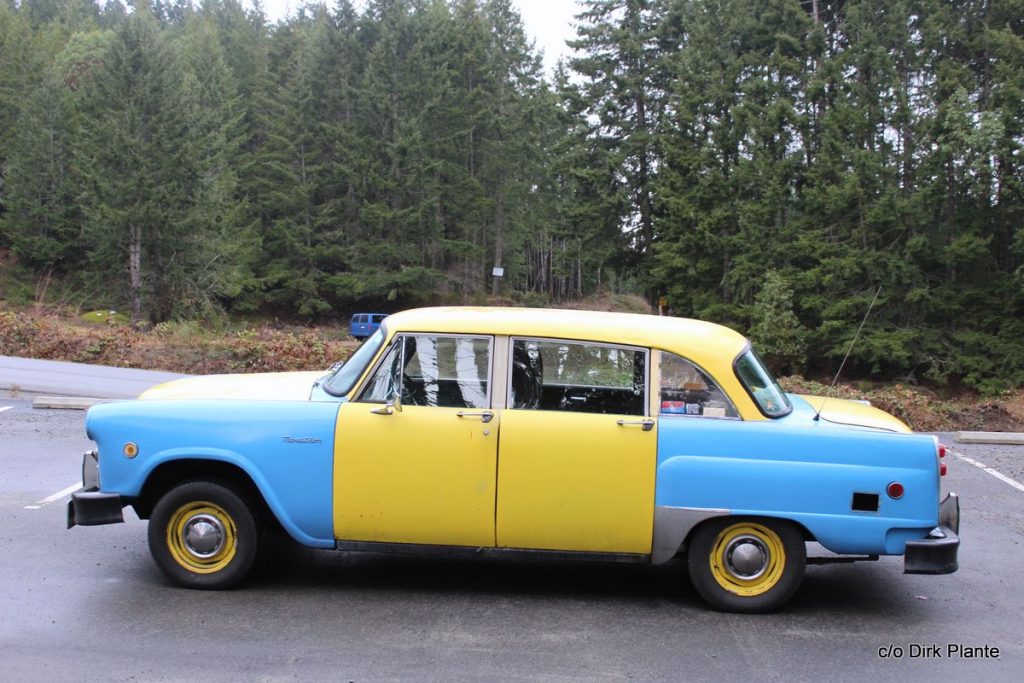 Dirk drives the old cab on a regular basis, "If there ain't a maddening amount of salt or snow on the road it gets driven every day". The public's reaction to the Checker is impressive: "I'd say that 95% is tremendous. The demographic is all over the place–young to old, there is a fascination with it. People remember the days the Checker roamed the streets–then you have the younger crowd that have never seen anything like it".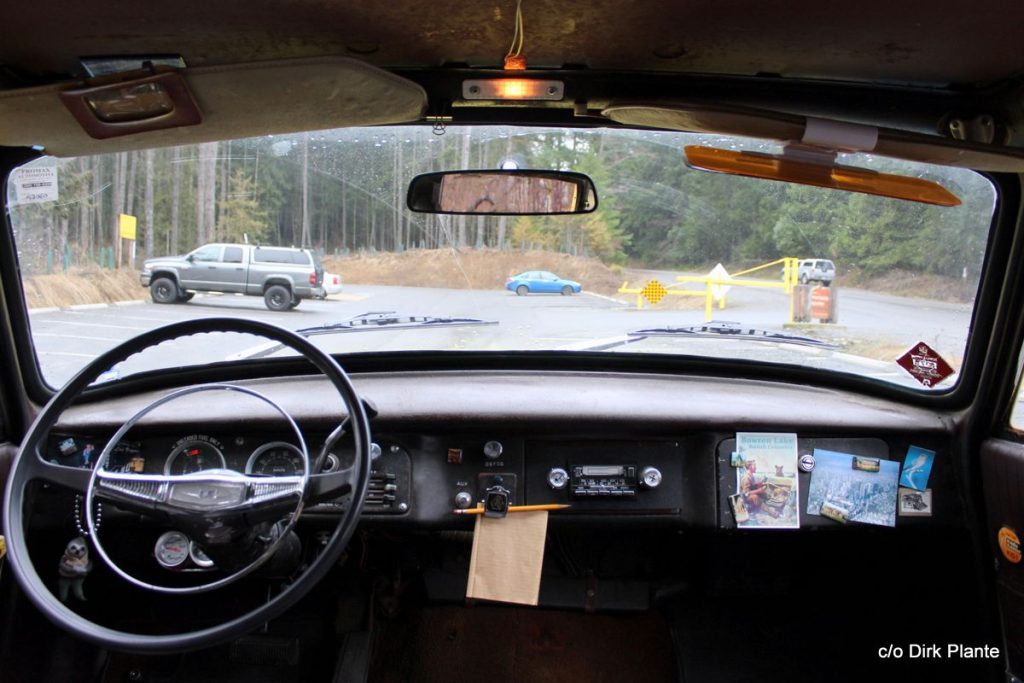 Dirk is happy with the small-block Chevy under the hood. Checkers weren't built for speed but if it's needed, he can pass everything—except the gas station. It has early 80s technology, so it has disc brakes and other components that underpin its 50s style.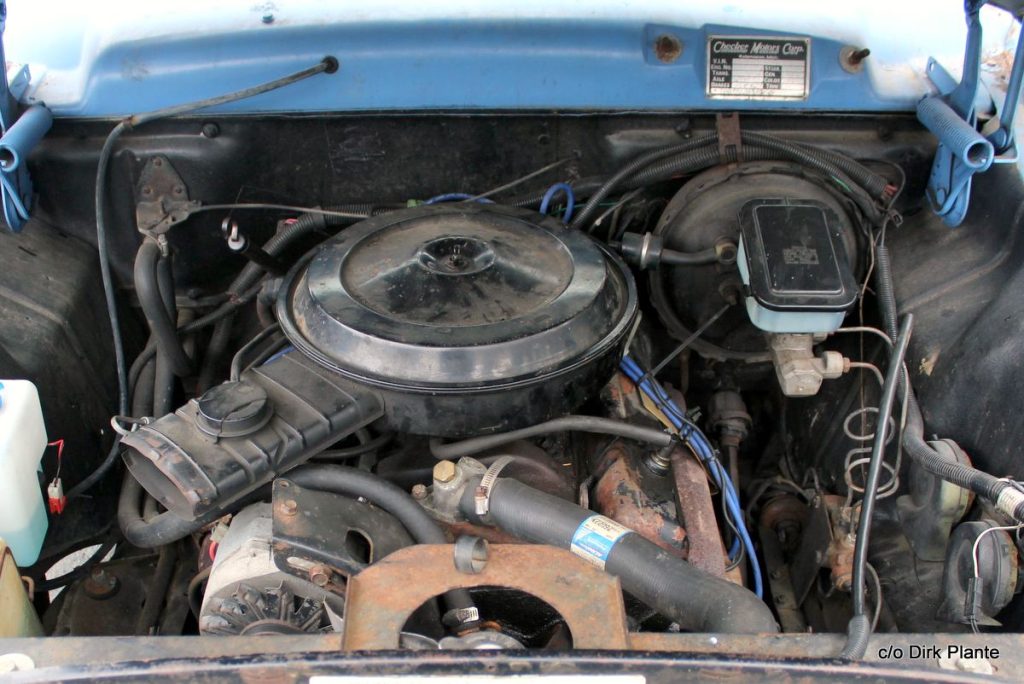 There are a few things on the Checker's immediate to-do list: "Currently we do have a few repairs that need doing like wheel-bearings, front brakes, and parking-brake. I have some hardware on the doors to service…just basic old-car maintenance that comes in intervals".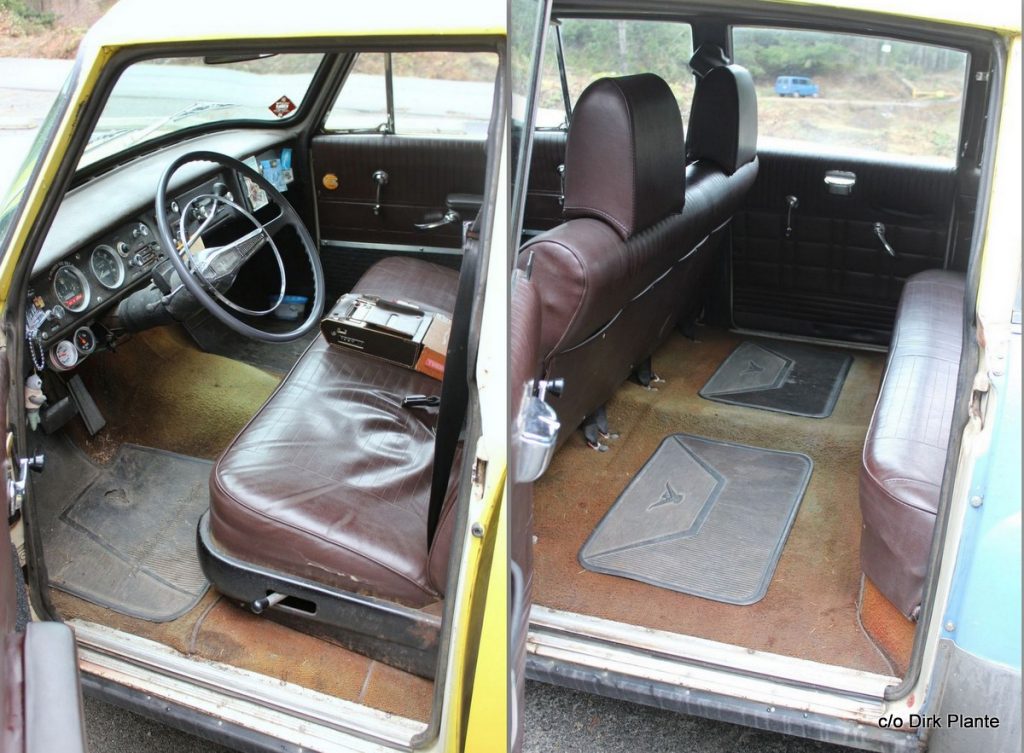 Dirk has a game plan for the future: "Rust repair for starters. Although the frame is whole, it has a few soft spots–here and there age is definitely rearing its head. For now it's a matter of keeping it running, warm and on the road".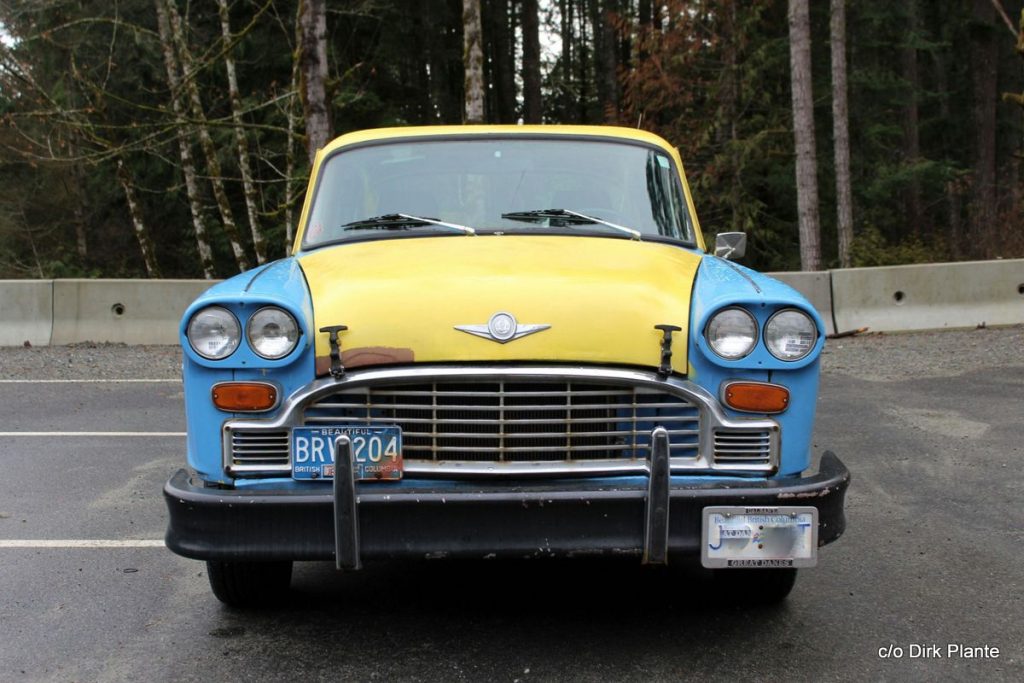 Dirk is currently a university student so he's realistic: "There are financial limitations to adhere to whether I like it or not, but I do have plans for the car down the road–it won't be a full restoration it will never be. That would take the soul out of the car—from the rattle can paint to the scratches, dents, dings and rust…it all makes it what it is. And I like that in a way. It's very "honest" The interior aside from the headliner is all original".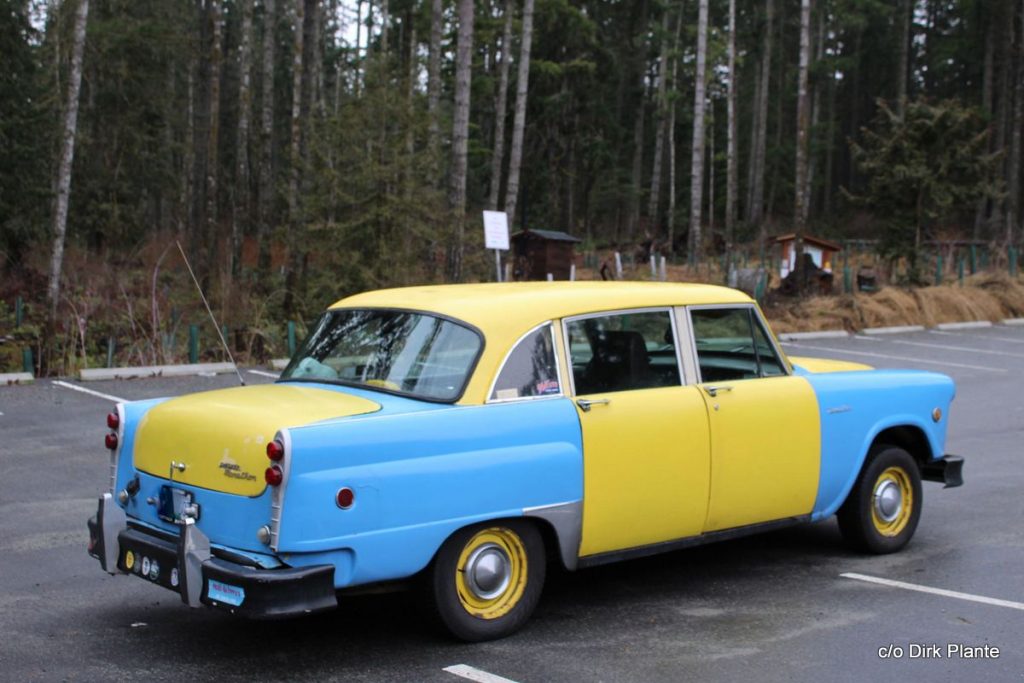 He was specific about his Checker's current role: "Just drive and drive and drive. It puts a smile on the face of me and everyone on the road".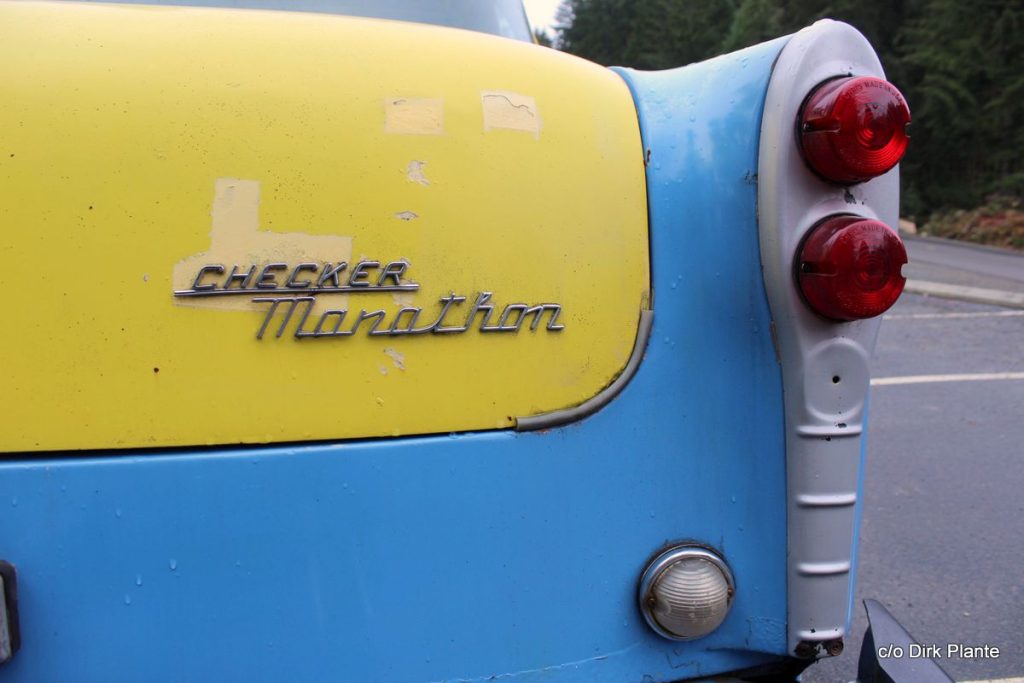 He summed up his experience with these words.
By: Jerry Sutherland
Jerry Sutherland is a veteran automotive writer with a primary focus on the collector car hobby. His work has been published in many outlets and publications, including the National Post, Calgary Herald, Edmonton Journal, Ottawa Citizen, Montreal Gazette, Saskatoon StarPhoenix, Regina Leader-Post, Vancouver Sun and The Truth About Cars. He is also a regular contributor to Auto Roundup Publications.
Please re-post this if you like this article.