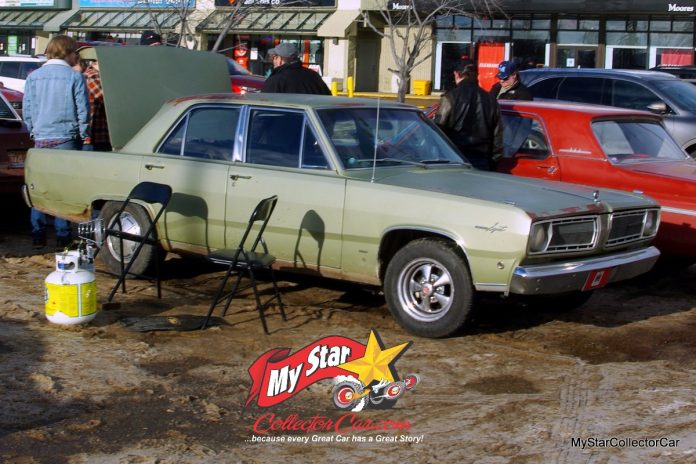 Dane Michielson is the proud owner of his second 1968 Valiant Signet 4-door sedan in the past few decades.
However, Dane chose a different path when he spotted his first 1968 Plymouth Valiant and purchased the car. Dane mentioned that his grandad owned a Valiant from that era and his family leaned toward Mopar products because there was a Chrysler dealership in a small town near his family's farm.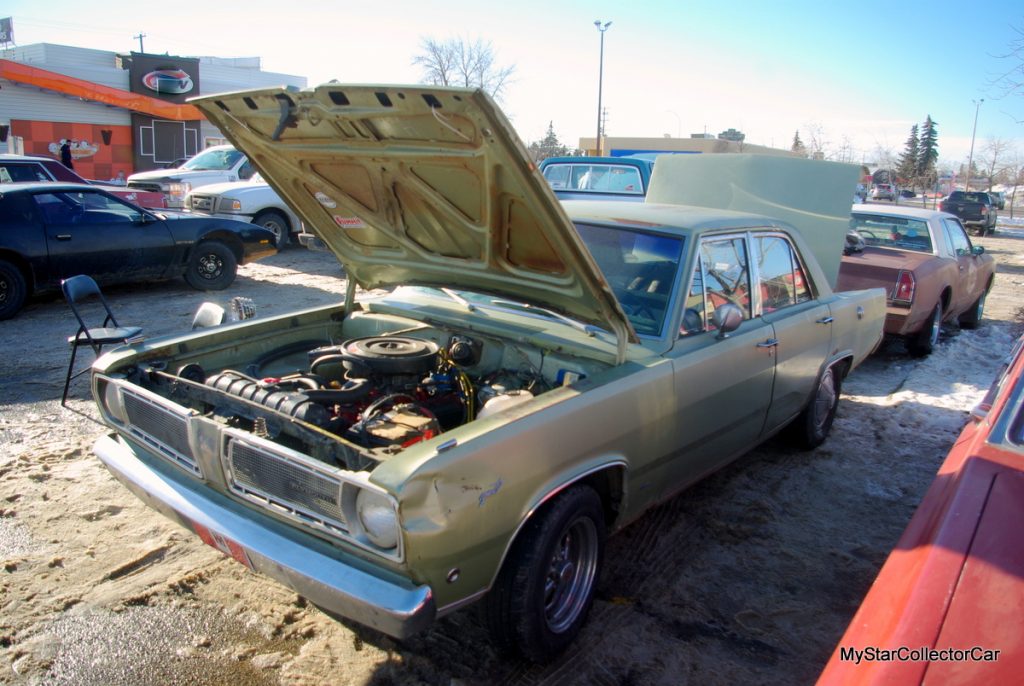 The dealership influenced the Michielson family's vehicle purchase decisions over the years, so Dane became a Mopar guy at a young age.
Dane revived his current 1968 Valiant Signet from a 40-year slumber that left the car with some serious issues, including its original 273 cubic-inch engine that barely ran after so many years and required a major rebuild.
Like most guys raised on a farm, Dane is a dollars and cents guy who looks for cost-efficient solutions to a problem, so he searched for an engine replacement and found a suitable 318 LA small block for his Valiant.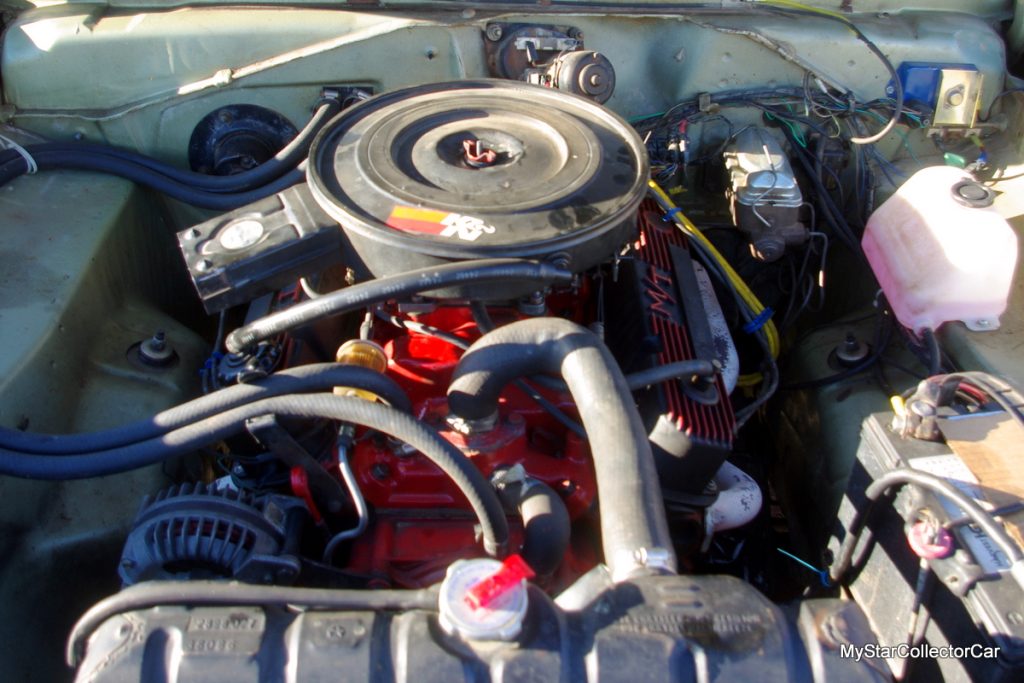 Dane also has the correct mechanical and welding skills that helped him rejuvenate his 55-year-old Valiant, along with an old school approach to a project in the finest tradition of bygone hotrodders, a game place that included junkyard and buy/sell parts in the mix.
Dane is a family man who wanted to ensure his vintage Valiant would be safe enough for him to bring his kids along for a ride in the car. Consequently, he swapped out the Valiant's front drum brakes for a disc brake system with a bigger bolt pattern that could handle bigger wheels.
He also swapped out the rear end on the car for a vintage B-Body (vintage Chrysler intermediate-sized sedan) that offered the right dimensions with some tweaks for his A-Body Valiant. Dane told MyStarCollectorCar he was fortunate enough to find a windshield in excellent shape at a wreckers and installed it with plenty of help from his young son, a member in good standing of the next car guy generation in the Michielson clan.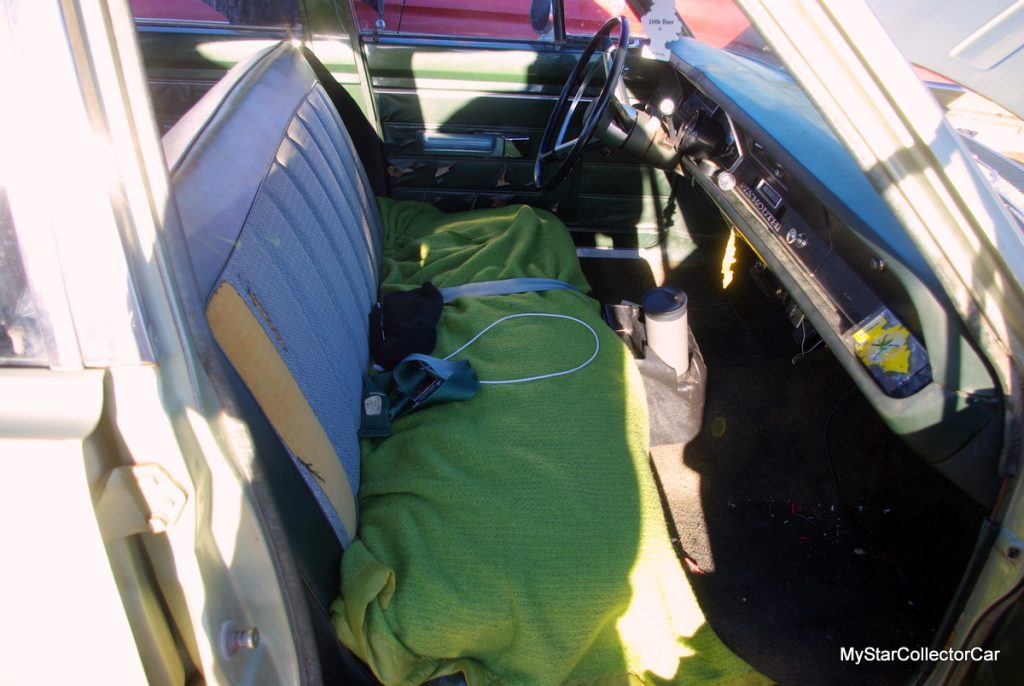 40 years off the road meant Dane's car became a mice metropolis so he needed to get rid of the rodents and their very unpleasant legacy in the Valiant.
As mentioned earlier, Dane possesses welding skills that allowed him to take advantage of a used exhaust system on the other side of Canada because his brother was able to cut it up so the parts could be shipped cross country with a smaller price tag.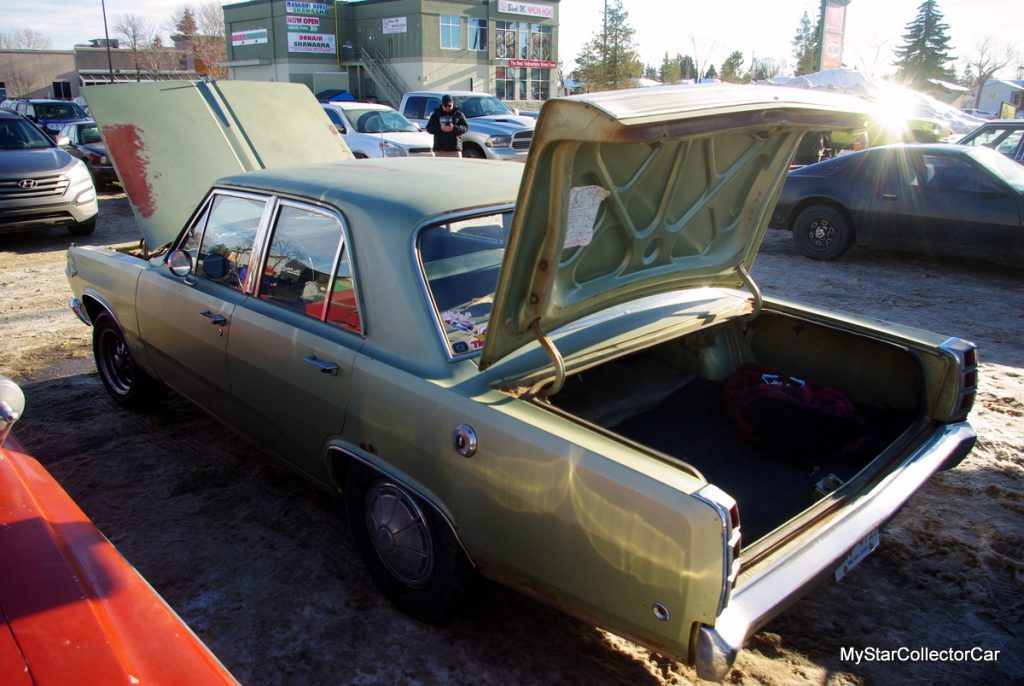 The net result is a road-ready car that can withstand the rigors of a western Canadian winter and is a reliable winter vehicle for Dane and his family when called to duty. Dane mentioned his car even fired up without the use of a block heater in -40 degree weather this winter when it was pressed into service.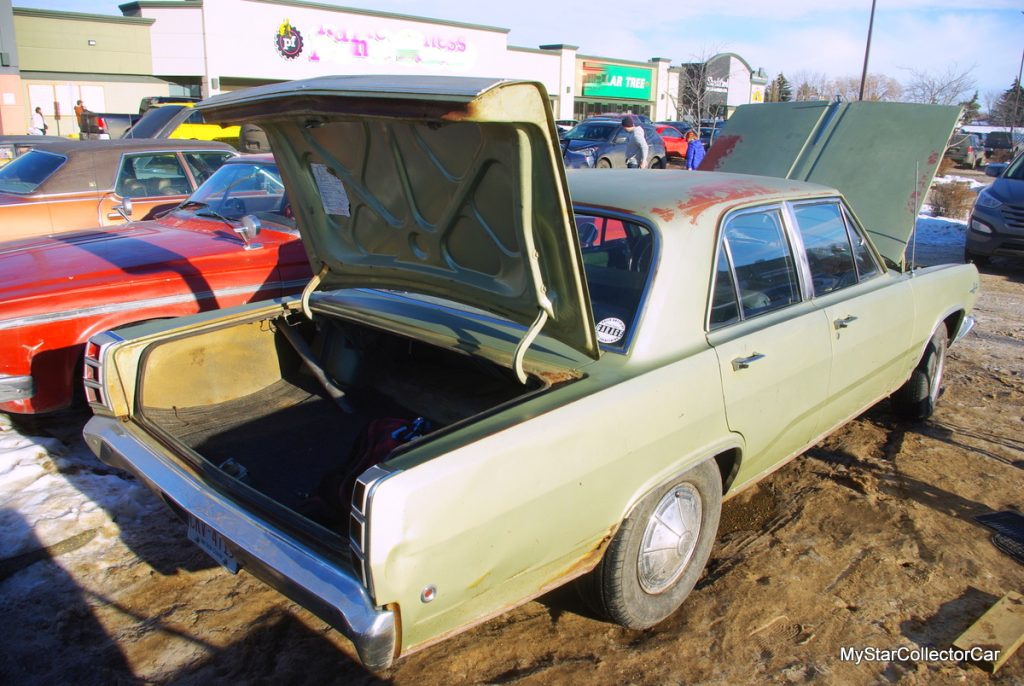 BY: Jim Sutherland
Jim Sutherland is a veteran automotive writer whose work has been published by many major print and online publications. The list includes Calgary Herald, The Truth About Cars, Red Deer Advocate, RPM Magazine, Edmonton Journal, Montreal Gazette, Windsor Star, Vancouver Province, and Post Media Wheels Section.