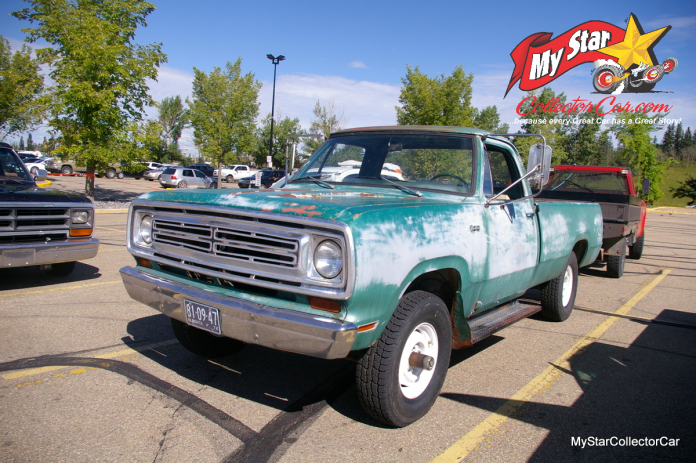 The 1972 Dodge D-100 pickup truck was a bold new direction for Chrysler.
The '72 Dodge truck replaced its Sweptline predecessor in so many ways, including its new style and engineering.
Dodge trucks from that era have been given a Tin Grille nickname to differentiate them from later Mopar pickups that carried the same basic style and platform as the '72 models, but with re-designed front grilles.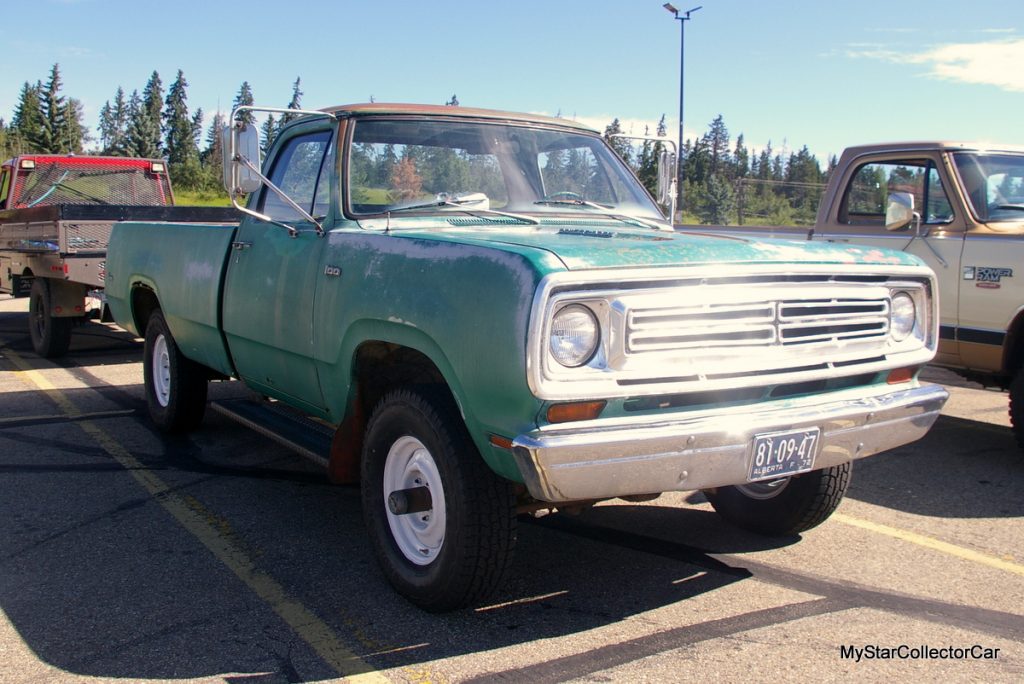 MyStarCollectorCar discovered a survivor 1972 Dodge W-100 4×4 truck at a summer show and was fortunate enough to interview its proud owner Geoff Lobley, a dedicated car guy who is considerably younger than his truck.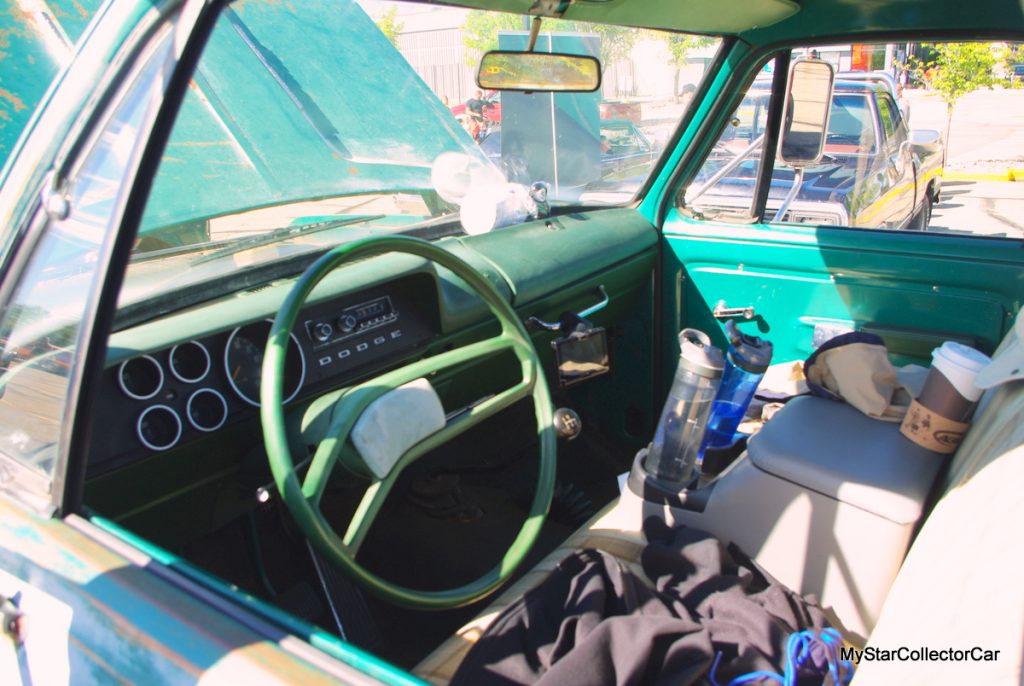 Just for the record, the D-100 designation referred to the ½ ton models in Dodge truck world. The larger 16-inch wheels and lift on the truck gave it a ¾ ton vibe, but Geoff explained the larger wheels were a rare option on his '72 Dodge ½ ton pickup.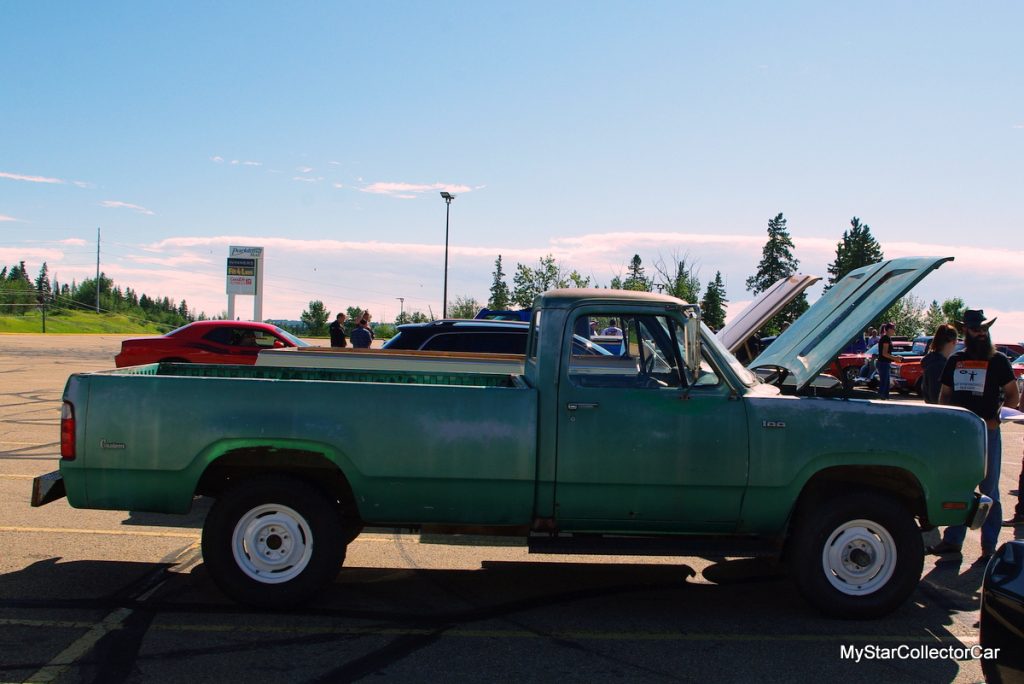 Geoff prides himself on his quest for automotive answers so he concentrated on the history of the truck before it was purchased by his step mother's father in 1974. The truck was originally purchased as a fleet vehicle for Canadian Western Natural Gas, a Calgary, Alberta utility company that delivered fuel for central heating in southern Alberta until it was absorbed by a larger company.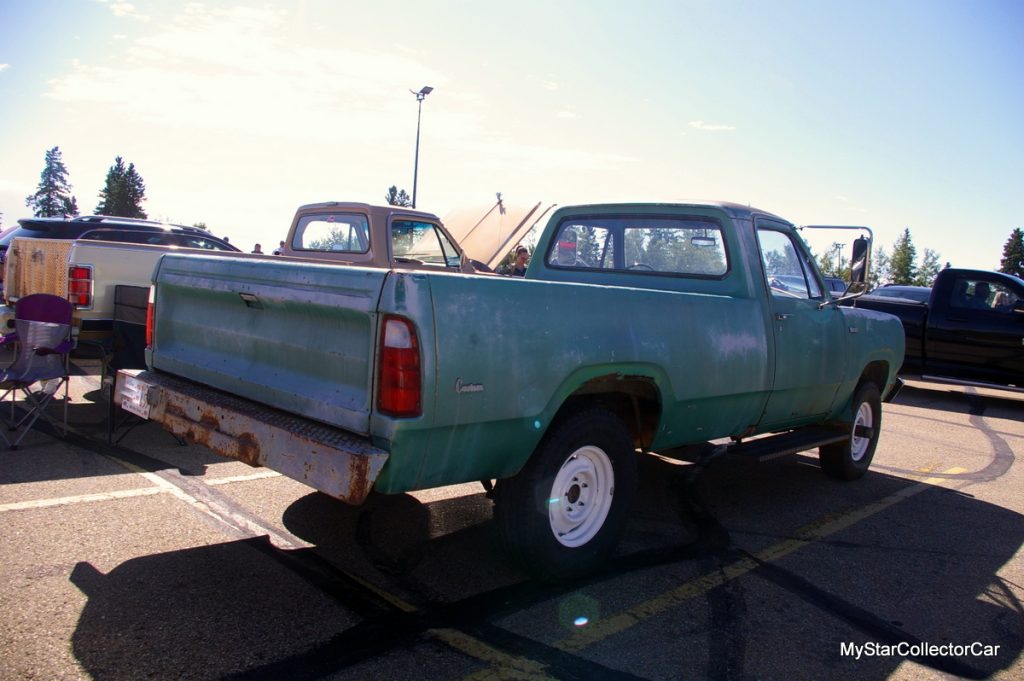 Geoff believes the '72 Dodge Power Wagon was originally driven by an employee who held a supervisory role with Canadian Western because it had a few features not typically found in fleet trucks built during the early 1970s. For example, the truck had a factory AM radio in it, and very few Dodge fleet trucks owned by gas utility companies had this option in them.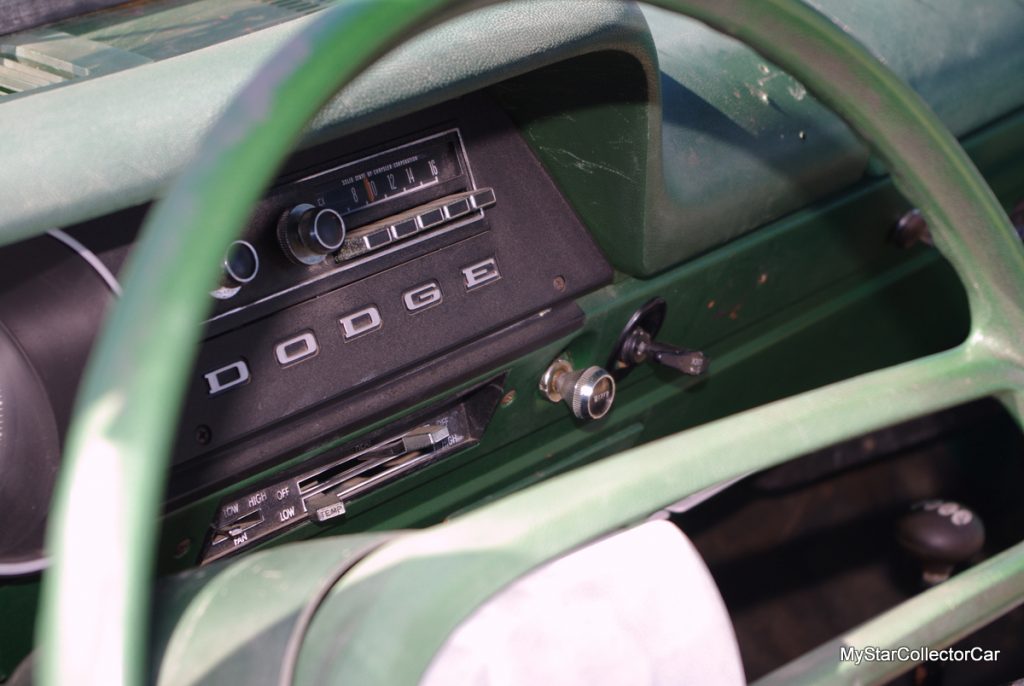 Geoff told MyStarCollectorCar he also believes the running boards and rear bumper on the Dodge truck were custom-built by Canadian Western for the pickup.
The truck still has its original 318 LA engine bolted up to its factory 4-speed manual transmission, along with a full set of original gauges (including temperature and oil pressure) to keep an eye on the internals in the V-8.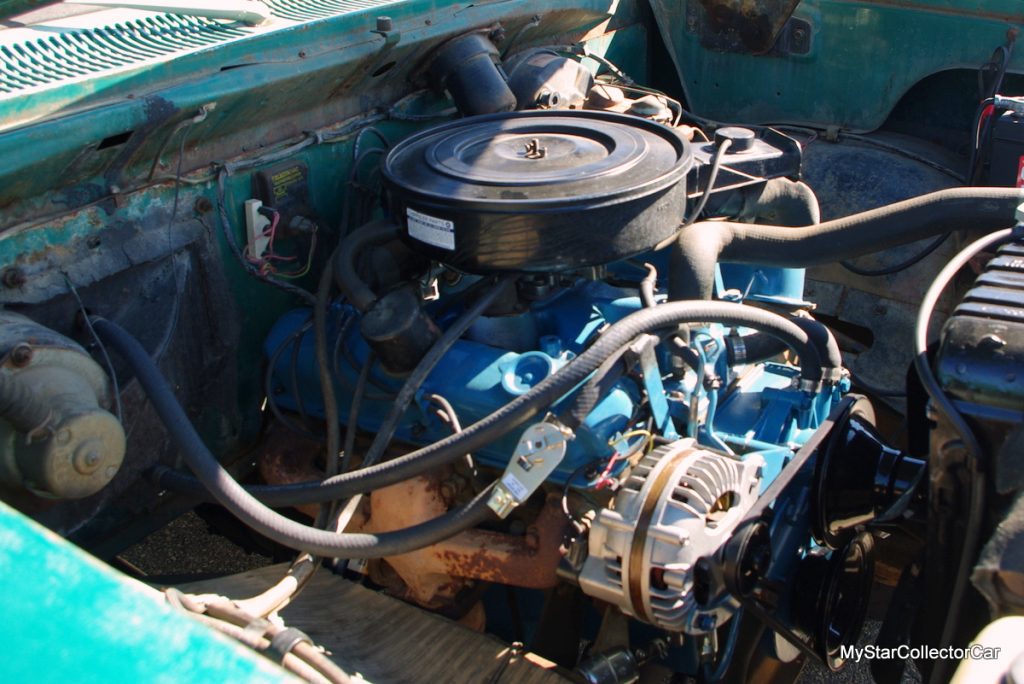 It was obvious Geoff had done his homework on the truck and will continue to research it while he restores the Dodge back to its original configuration. However, the truck means even more to Geoff when one considers his personal history with the W-100.

The '72 Dodge was a still a low-mile truck when his step mother's father purchased it from Canadian Western in 1974. The sale marked the start of its legacy with Geoff's extended family through marriage and eventually he was able to build his own childhood memories in the truck.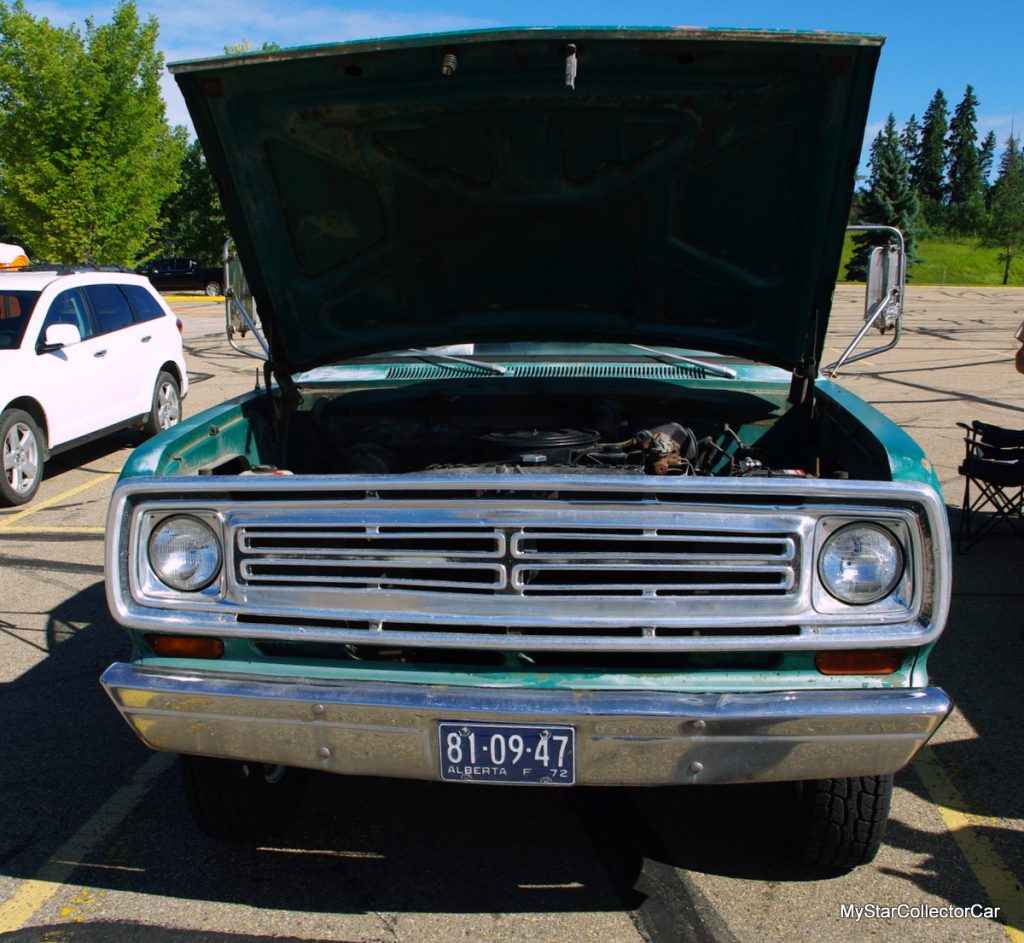 Geoff mentioned the W-100 was the "first truck I got a ride in", and the experience left a huge impression on him.
Eventually the truck was inherited by Geoff after the passing of his stepmother (she inherited the Dodge from her father after his death) and he will keep the truck in the family.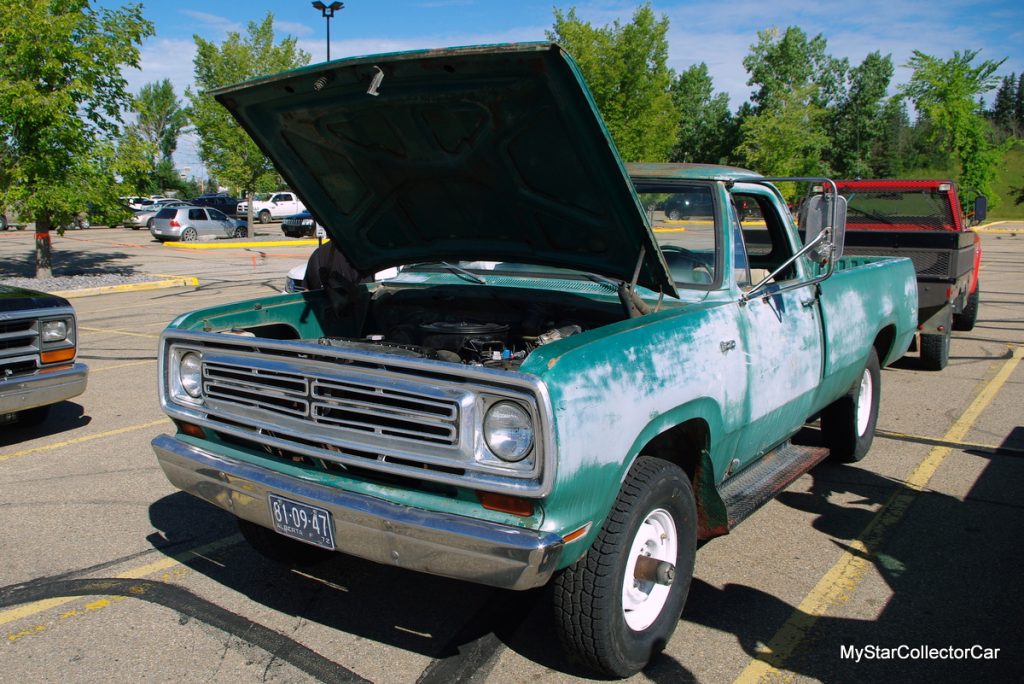 Geoff's role as the truck's owner has become a combination of solid maintenance to ensure its continued longevity and simple fun behind the wheel. Geoff is a young metric-era Canadian, but he has become conversant in MPH and is comfortable with 70 mph on the highway when he is behind the wheel.
There are few 1972 Dodge pickup trucks left in the world. They were a pillar of the fleet truck world back in the day, but most were used up by hard service in their blue-collar work world.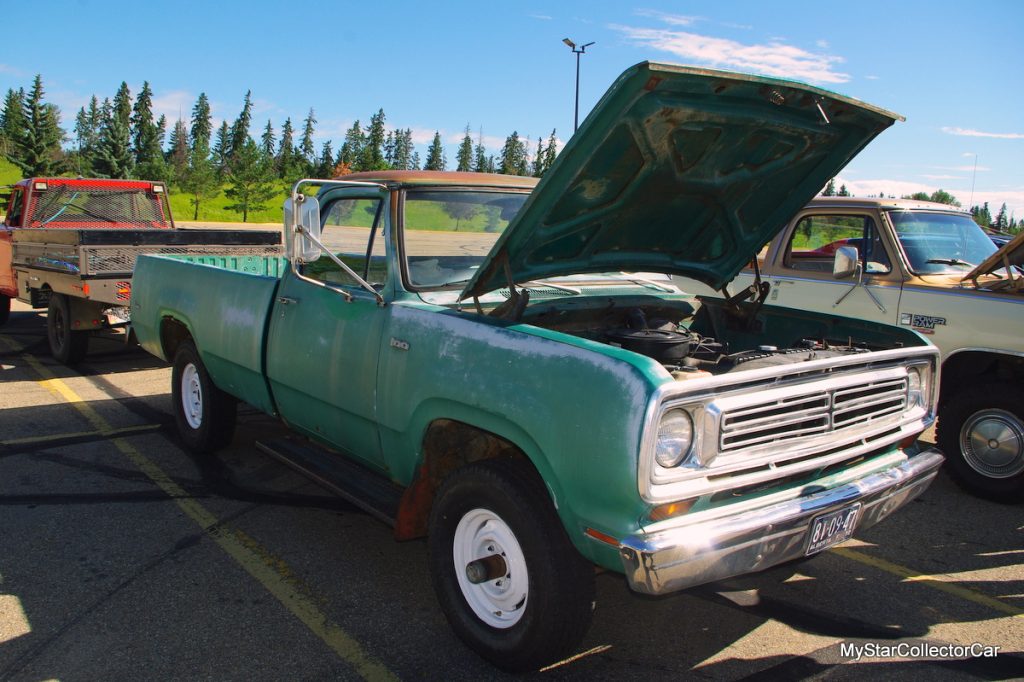 BY: Jim Sutherland
Jim Sutherland is a veteran automotive writer whose work has been published by many major print and online publications. The list includes Calgary Herald, The Truth About Cars, Red Deer Advocate, RPM Magazine, Edmonton Journal, Montreal Gazette, Windsor Star, Vancouver Province, and Post Media Wheels Section.