There are two big factors in every project whether it's a custom build or stock restoration.
Those factors are time and money.
This '48 Hudson called Green Hornet is the product of 7000 hours of expertise and it shows.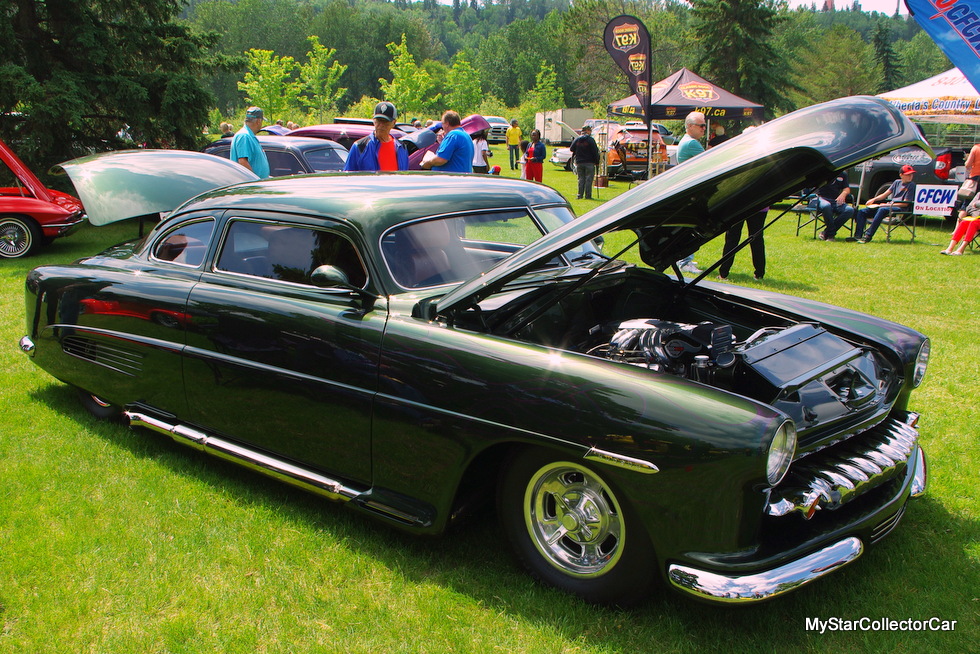 Theo Kuypers is the proud owner of this incredible custom and he's owned it for twenty seven years. The Hudson took seven years—and 7000 hours so no detail was left unaddressed. There's a 350 Vette small block under the hood couple to a Turbo 400 transmission .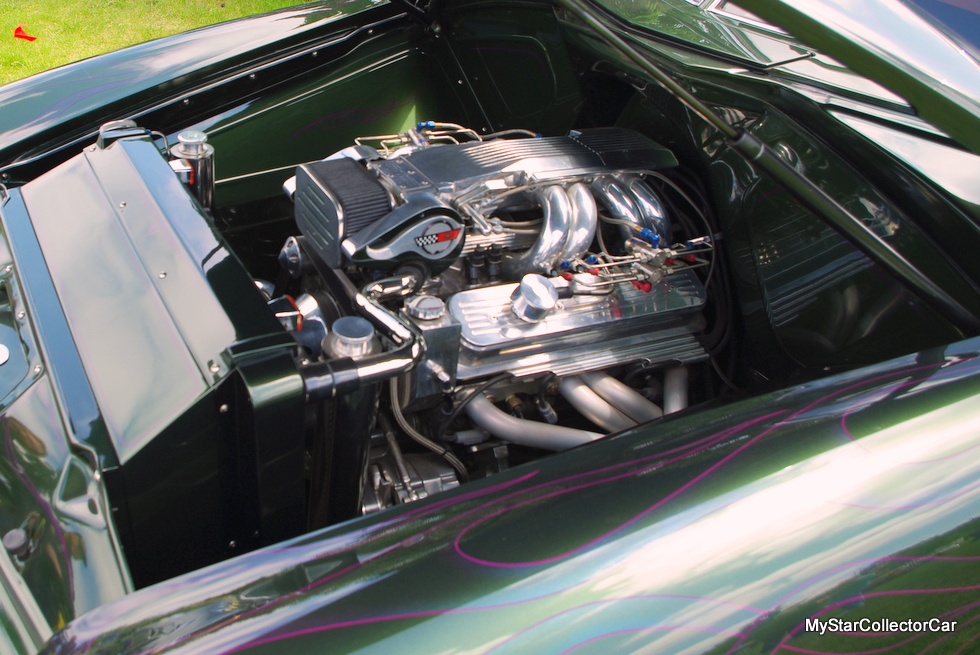 The Hudson look like an early 50s Merc custom at first glance and that's probably what attracted so many spectators to the car. It's low-slung and done with a retro style that is familiar, yet distinctive at the same time because the custom guys worked the unibody construction like artists on a canvas. You can adjust the low-slung part because there's an electric screw lift hidden in the trunk to raise or lower the car when needed.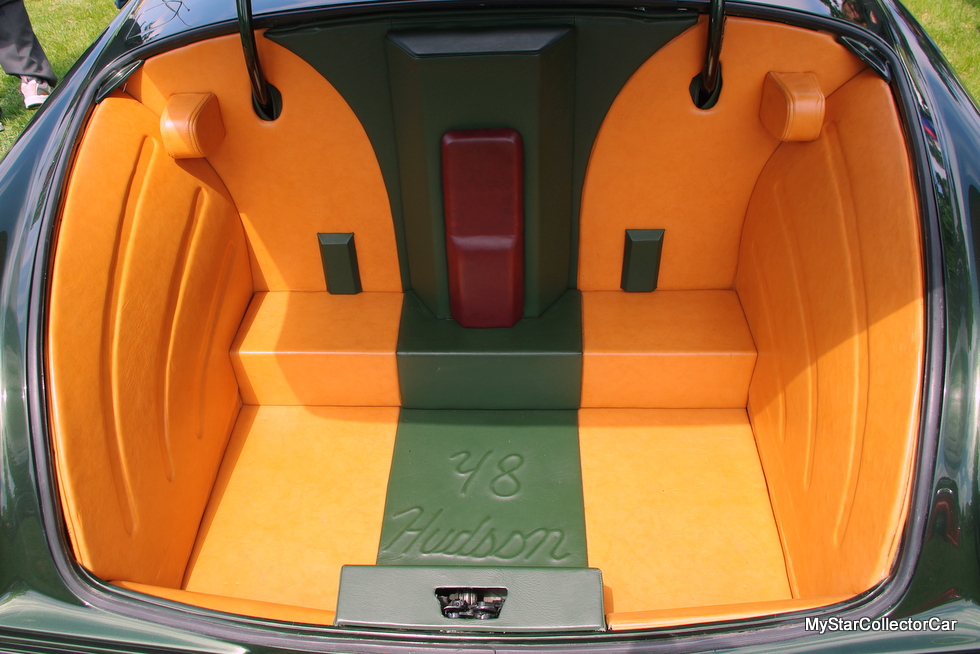 There's an independent suspension at both ends of the car so this Hudson handles like no other '48 Hudson on the planet. Disc brakes all around give it massive stopping power and Theo even designed the fender skirts to vent air at the rear to keep it cooled down under duress. That is attention to detail–as is the safety brake light in the roof at the rear of the car.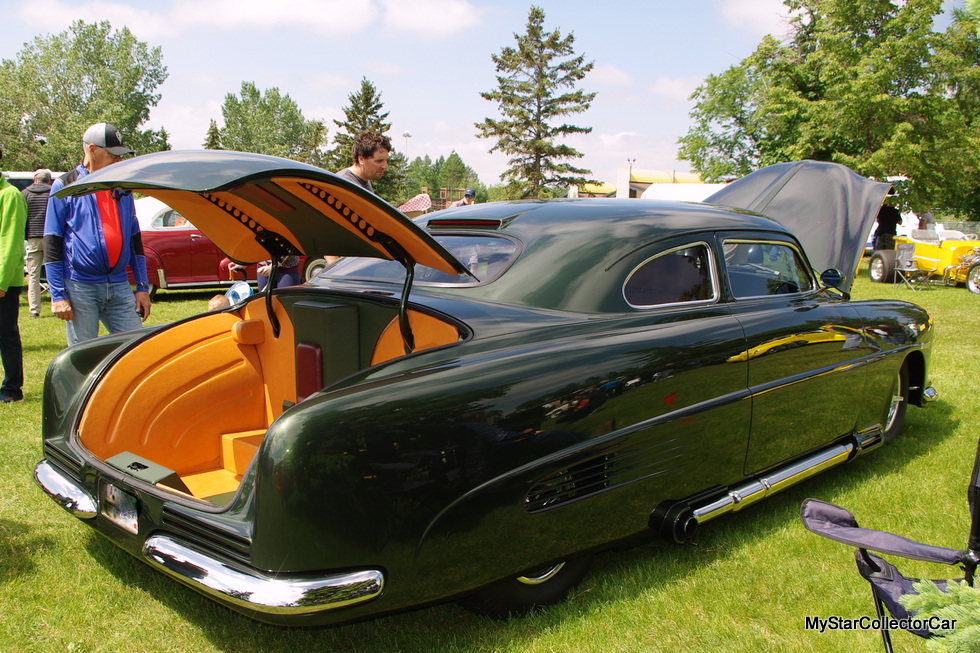 Theo likes to ride in comfort so this Hudson has '89 Pontiac Grand Prix seats instead of a big late 40s era bench seat and the whole interior is pure cowhide. The vent windows are gone and there's a chop to the roof so there is an aerodynamic flare to this car that it didn't have back in the late 1940s plus it has suicide doors to complete the custom look. The ghost flames are another big piece of the overall look with the Green Hornet.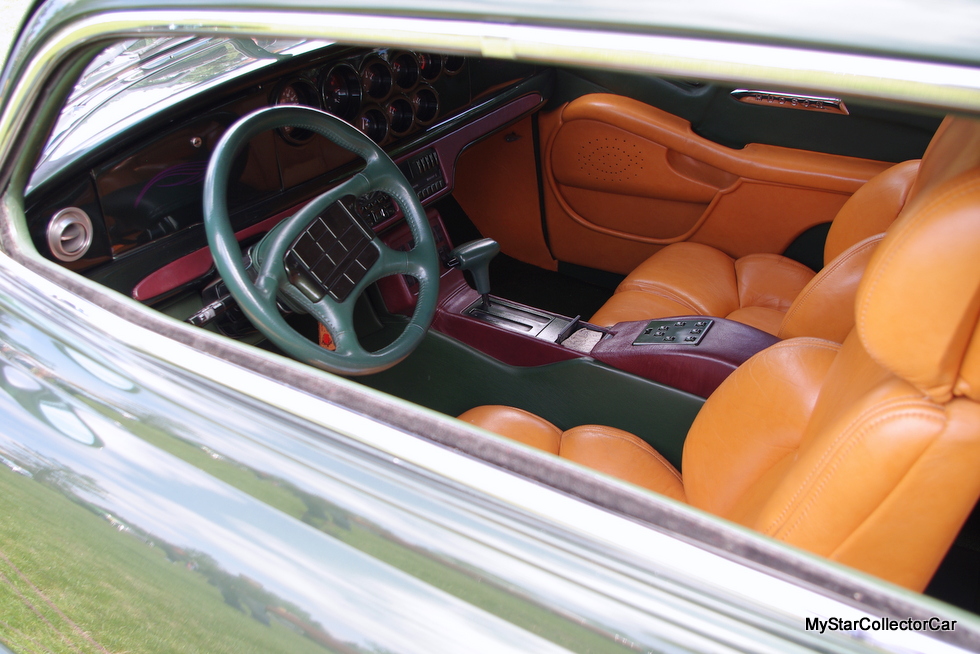 This is a 50s-style build in many ways because it's a mix and match of many different pieces—the kind of junkyard strategy you'd see in a build from that era. The car has '52 Chevy rear quarters and a '49 Mercury grille opening with a '53 DeSoto grille and a '55 Pontiac split bumper to set the whole front end off.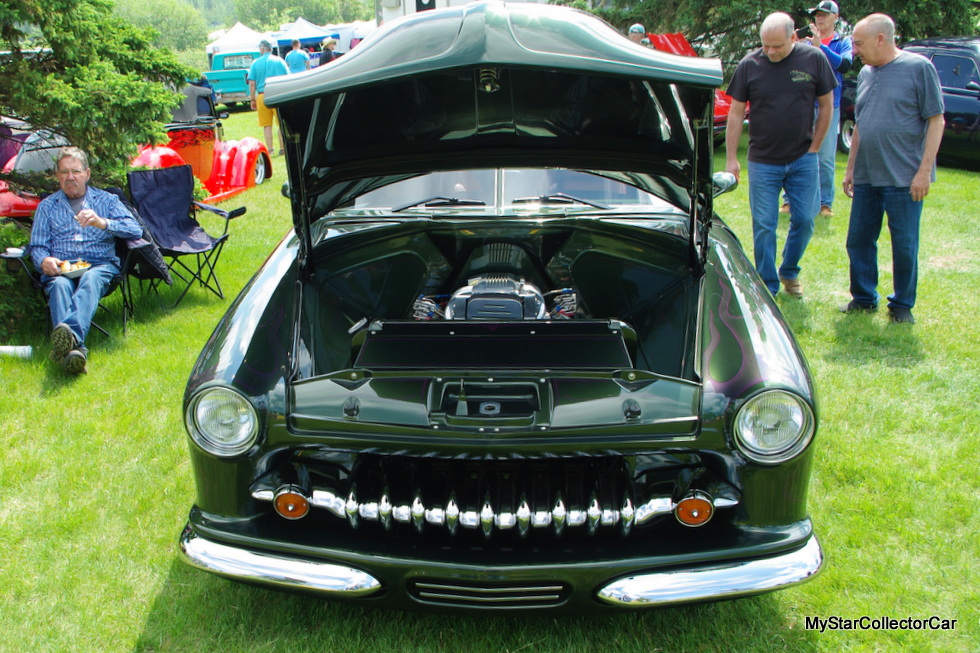 Make no mistake about it—this car was built for the show circuit so it has crossed North America many times on the International Show Circuit Association (ISCA) tour. In fact the Green Hornet won International Champion status in 2003.
Theo has crisscrossed North America many times to show the Green Hornet and the list of cities would fill an atlas. The car has won best custom in such far-flung places as Quebec City QC; Louisville, KY; Buffalo, NY; Chicago, IL; Chattanooga, TN; Syracuse, NY; Green Bay, WI; Cincinnati. OH; Baltimore; MD and Washington, DC. It has also won trophies in Oakland, CA; Seattle, WA; Detroit, MI; and Portland, OR.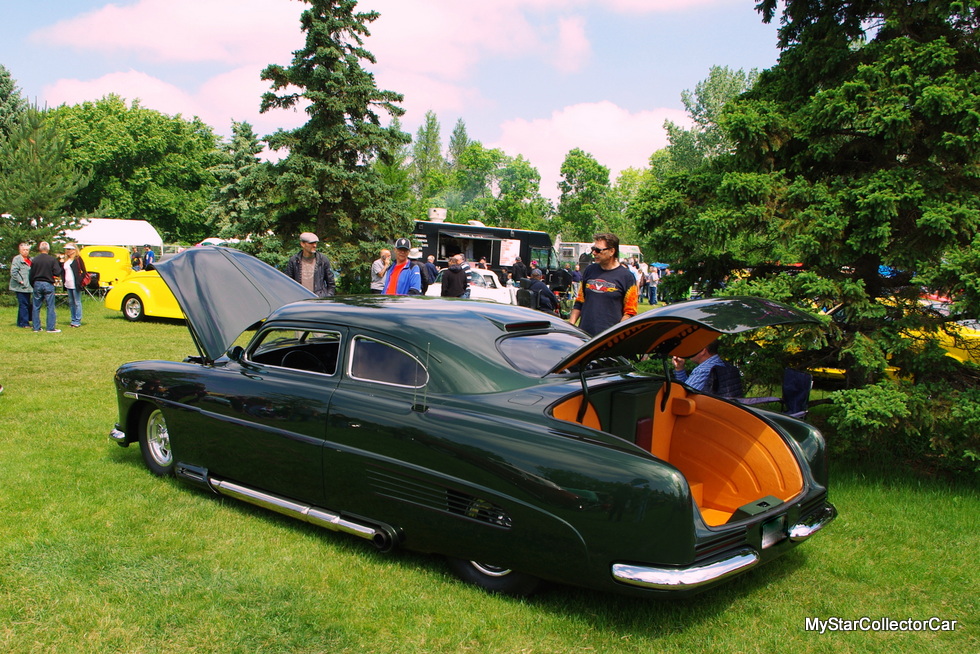 This car was clearly built for show so it doesn't roll up the miles but Theo describes the ride as comfortable—that's what 7000 hours and a lot of expertise will do for a custom build.
Jerry Sutherland
Jerry Sutherland is a veteran automotive writer with a primary focus on the collector car hobby. His work has been published in many outlets and publications, including the National Post, Calgary Herald, Edmonton Journal, Ottawa Citizen, Montreal Gazette, Saskatoon StarPhoenix, Regina Leader-Post, Vancouver Sun and The Truth About Cars. He is also a regular contributor to Auto Roundup Publications.
Please re-post this if you like this article.