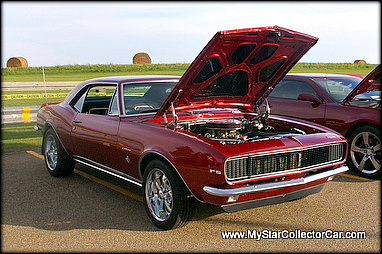 Most car guys have a very specific reason for tracking down an old car.
Typically, this is a "my Dad had one" or "my brother had one" scenario but high on the list is the "I had one" scenario.
Ray Witherspoon is one of those " I used to have one guys" because in his misspent youth, he did own a 1968 Camaro SS big block that was very similar to this '67 RS.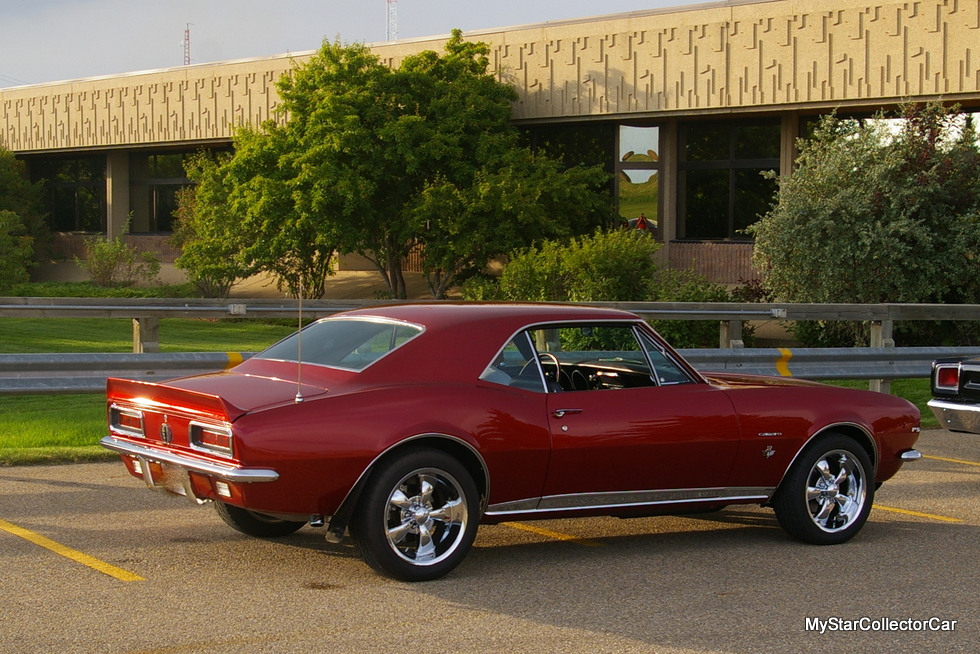 Ray admits, "I had the SS when I was 18 and I did lots of racing and didn't lose too many". The tug to look back is huge when you've owned a car like that and Ray succumbed to this nostalgia for an automotive friend from his past back in 1996.
Ray recalled the details, "I bought it in '96 and the body was just about as straight as it is now. It was an Arizona car that came to Canada in 1979 but it never saw the road until June 2000 so I had to get an out of country inspection because it had never been registered".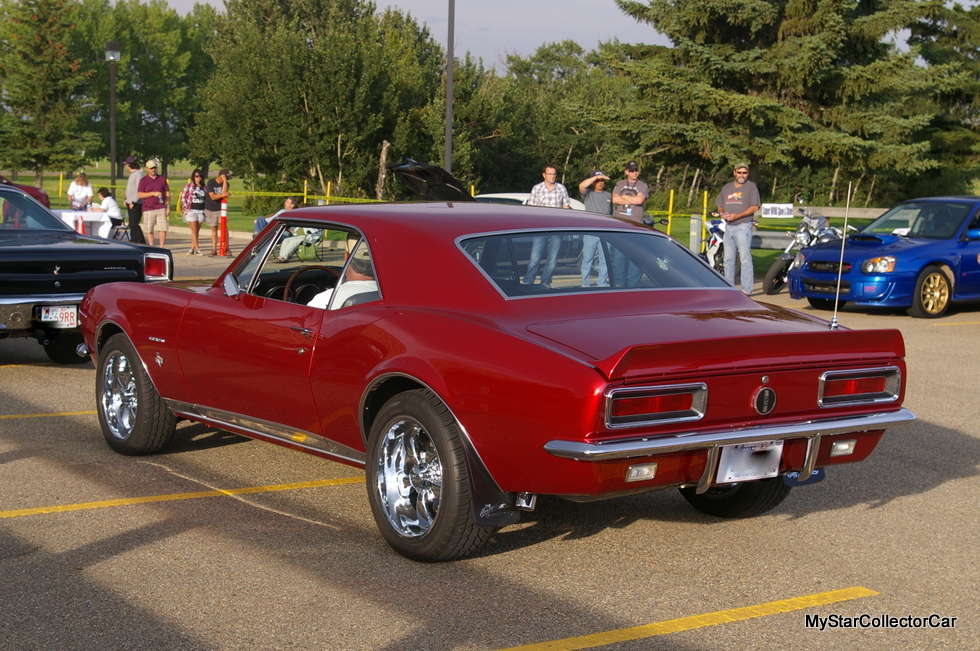 The Camaro was a victim of a "have to sell" plot line that car guys know all too well as Ray pointed out, "One of his cars had to go and his wife wasn't getting rid of hers so this Camaro had to go. I found a registration that told me that the car sold for 2700 brand new. It had a bubble in the paint so the guy gave me back a check for 500.00″.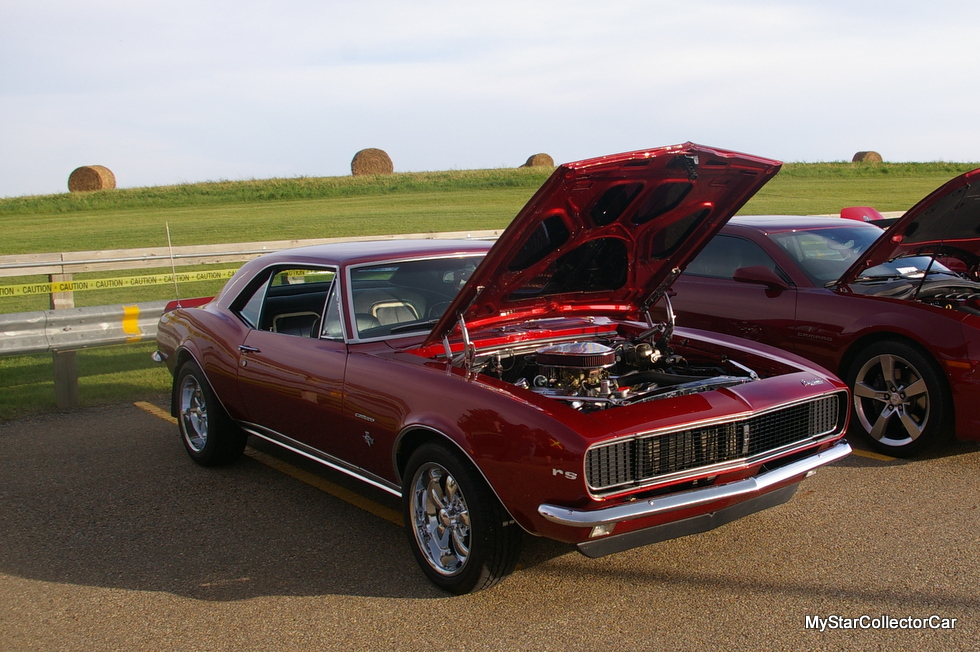 There were a few things that Ray did before he hit the road and the 327 under the hood was the first casualty. Ray explained, "It had a 327 but it wasn't numbers matching so this ZZ3 crate motor made a lot more sense because it cost less than a rebuild".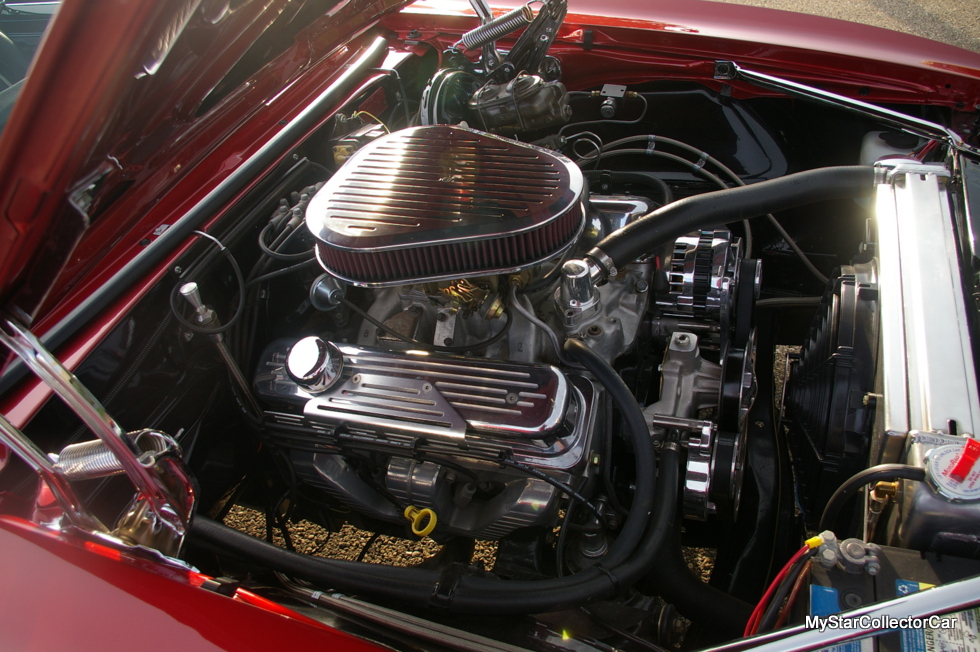 Cosmetics were another issue with this '67 RS, "It was straight but it was originally butternut yellow and it was black when I bought it so I went through some catalogs and found a 1999 Hyundai cherry red that I really liked so that's what this is now".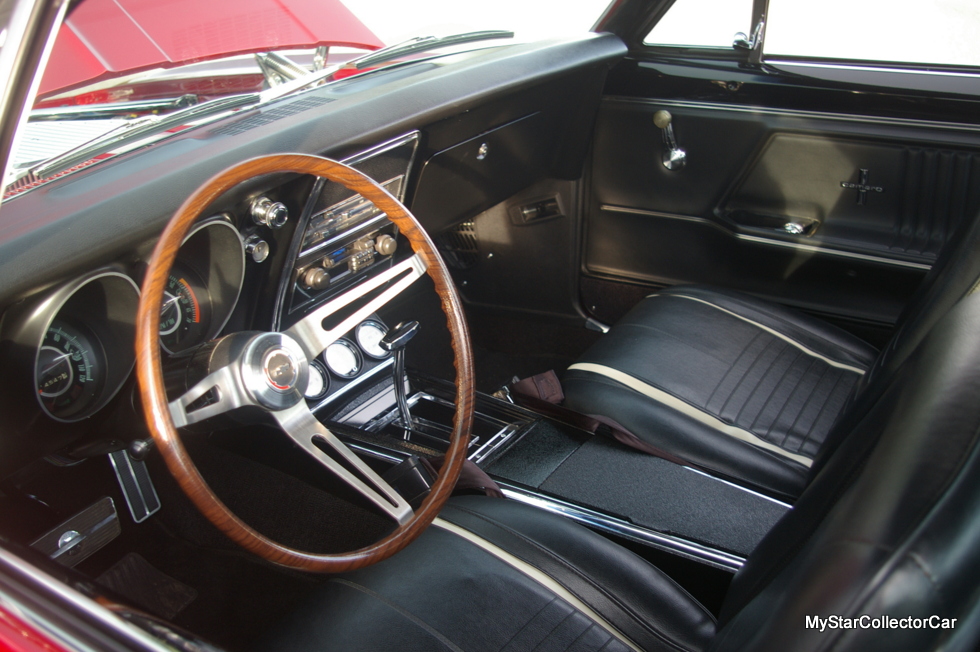 The car needed a few other things, "I basically rebuilt the car with everything new so it passed the safety, no problem and I kept the Rallye wheels until 2010 and that's when I bought these wheels for my wife's car so now I have to buy here something else".
The Camaro has seen significant time on the road since then,"I get it out a bit so it's got about 12,000 miles on it but it has been in a trailer a few times because of weather related stuff".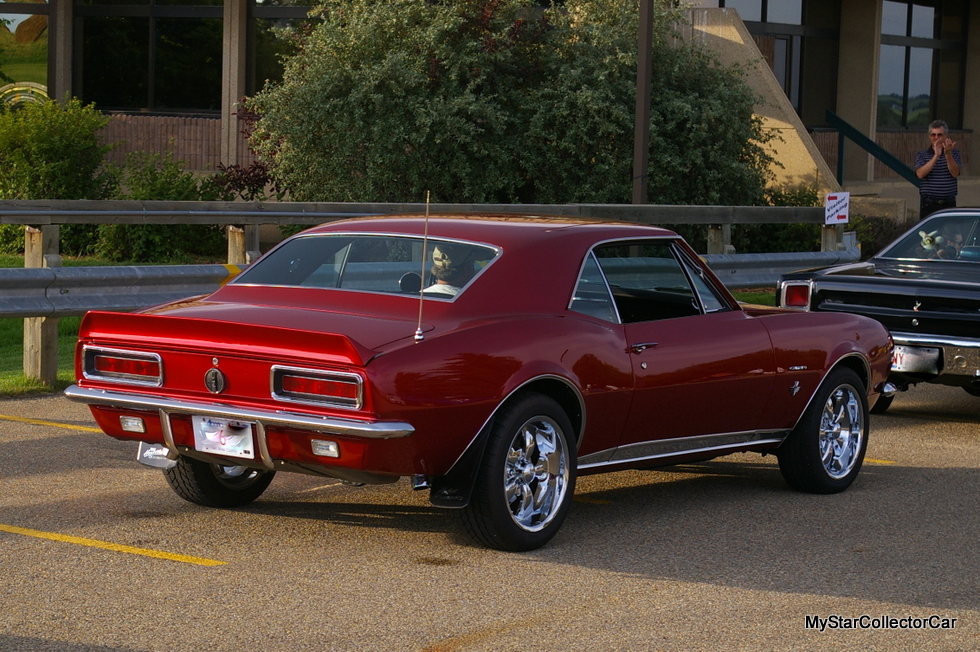 Those miles are like most in an old ride because they weren't all carefree miles as Ray recalled about one automotive adventure, "I was taking a trip to Radium BC when a bolt sheered off and she spun around on me. I was just telling my wife how good she was running and then that happened. It was pretty hairy because all that was holding the caliper on was a rubber brake hose. I had to tie that off and limp home. That really sucked because I ended up missing the show".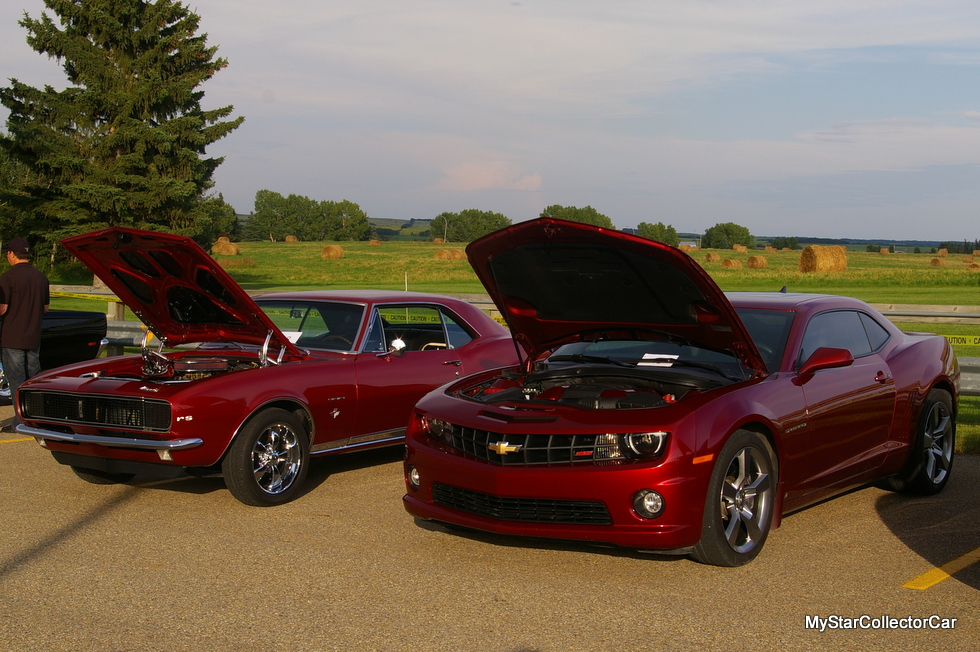 It wasn't just the caliper issue that cast a shadow on the Camaro's adventures, "I got caught in the rain from Canmore, Alberta to Kelowna, BC that was so bad the wipers couldn't keep up".
He's added other upgrades to the Camaro that make sense, "I set it up with an electric fan and modified the radiator so it runs great in hot weather".
Roy is living the car guy dream in this classic Camaro because he loves the show circuit although he admits to a loss at a small show, "we were tied with a Road Runner in the judging so it came down to a sound-off and he had a big block".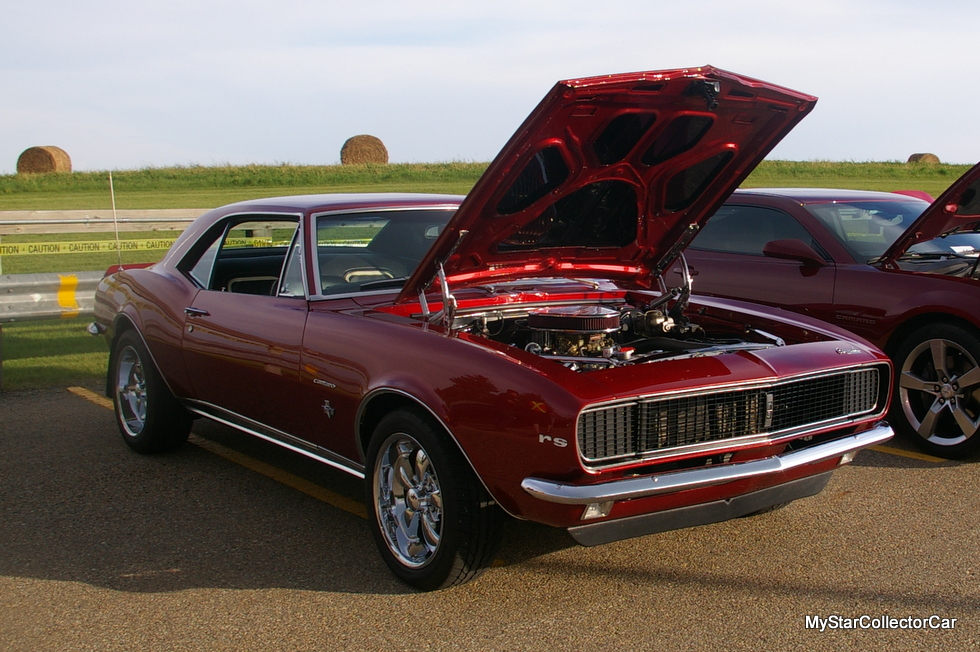 Despite that setback in judging, there's an old saying that you can never go home again but that isn't entirely true with old iron…this 67 Camaro RS is a classic example.
Jerry Sutherland
*If you like this Camaro story you might like this MSCC story about a '68 Camaro from January 2010.