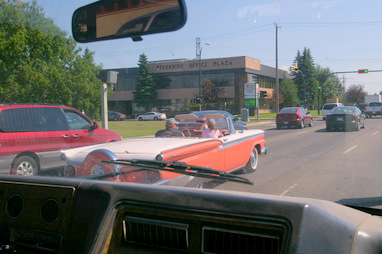 Driving your old car in 2010 real world traffic is one of the bravest acts an owner can do-for some reason too many drivers think that a 56 Buick can stop like a 2008 Honda Civic.
There's only one outcome for that kind of thinking-tragic.
Mystarcollectorcar.com salutes these heroes-thanks for the reminder that cars we see in traffic don't HAVE to be boring.