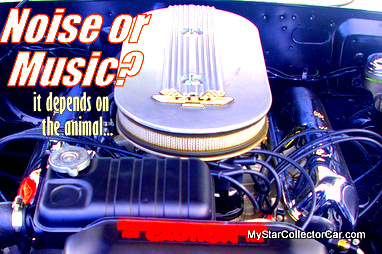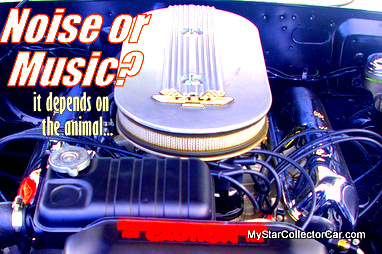 Many jurisdictions have enacted laws to curb excessive noise from combustion engines on the streets.
It is mainly designed to curb the look-at-me-I'm-on-a–HOG arrival of Harley riders in middle age crisis and their generous donations to noise pollution, but it can be used against any vehicle.
Consequently it becomes a question of taste when it comes to excessive noise.
A recent encounter with a non-descript four-banger car of indeterminate (and ultimately forgettable) origin was a bad taste situation- a very bad taste situation.
The car had one of those sad underpowered noisy bottle exhaust systems that screamed no-show and no-go. And its young driver had that delusional plucky optimism that the obnoxious sound from his car was a serious street sound –maybe even chick magnet level sound.
It is the same crazy dream that a yappy Chihuahua has shortly before its fatal encounter with a large and angry Rottweiler. So we can add the sound of an anemic 98lb weakling four cylinder to the banned street noise list.
Diesel trucks are relatively new street machines that definitely have the muscle and torque to make some serious noise. Many drivers amp up the factory sound with even louder exhaust systems.
Diesels that breathe well are diesels that perform well, but it comes at a cost to non-diesel guys. The music of a Cummins is lost on many hot-rodders; it is simply another source of street noise pollution to them.
But diesels are here to stay and they will be a part of the street and track culture for future hot-rodders.
However there is one street symphony that will never be under attack from the car guys: the big blocks from yesteryear.The rats, elephants and every other Detroit street monster block that owned the pavement will always be music to car guy ears.
The sweetest kind of music for car guys.
Jim Sutherland

More car stories at https://www.mystarcollectorcar.com/