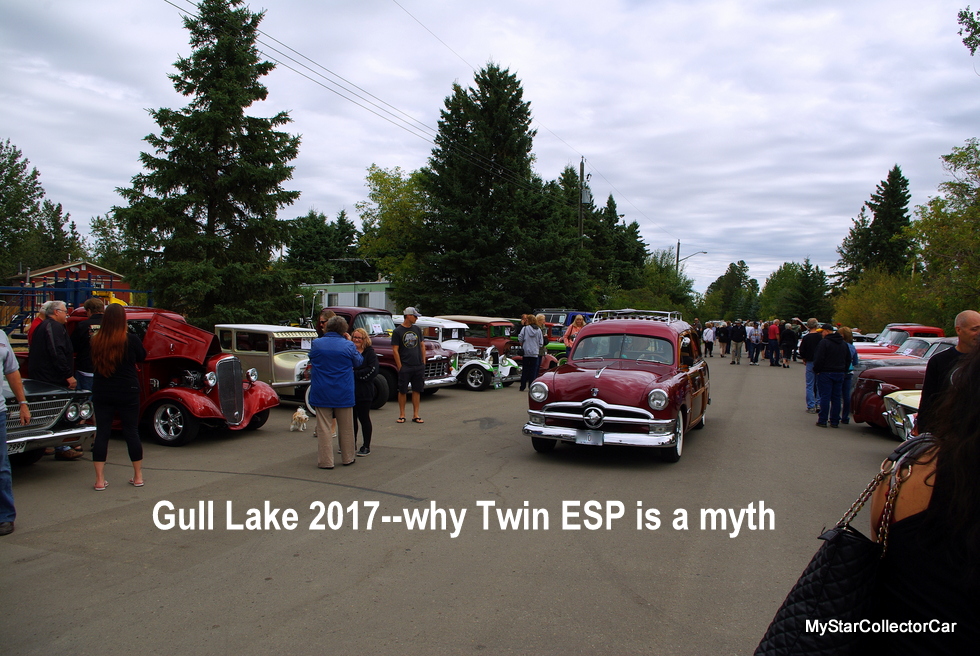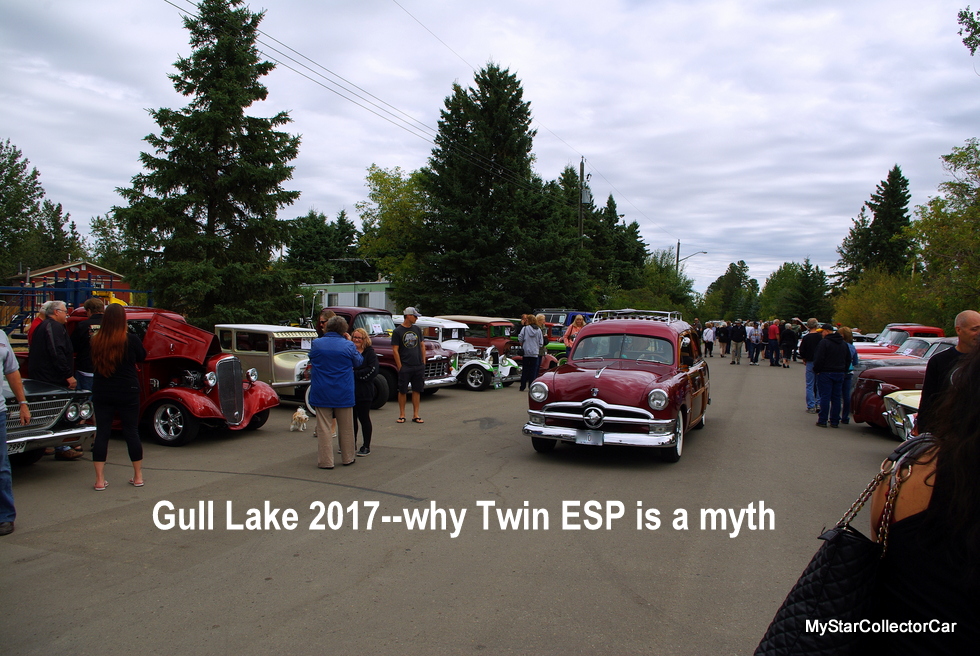 The annual Labor Day weekend show takes place once a year near the community center at Gull Lake, Alberta.
The show is all about vintage vehicles and the community center is all about a well-run annual breakfast that takes place every year right along with a very good car show.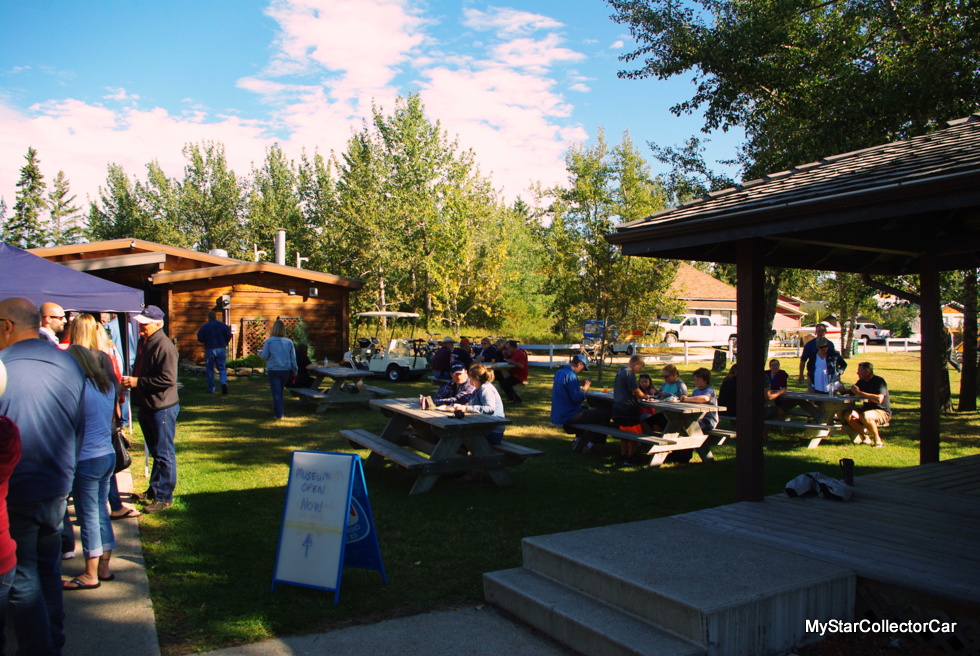 Gull Lake is a fairly big resort village in central Alberta that has retained its small community identity in a region where massive expansion adjacent to a lake is the norm. Entire new communities have sprung up around the lake's perimeter, but this village has been able to stay essentially the same over the years.
In fact, the charm of Gull Lake is its lack of greasy franchises like A&W or KFC. The entire breakfast menu was cooked by local volunteers and the quality was off the charts for the MyStarCollectorCar team (Jerry and me) at Gull Lake.

MyStarCollector has been very busy interviewing owners and gathering their stories this summer, so there were plenty of future and past stories from our web pages at the Gull Lake show. We were there for the vintage rides, but the allure of the breakfast was undeniable for us at MSCC because this car show season has already been an incredibly productive one for us at MyStarCollectorCar.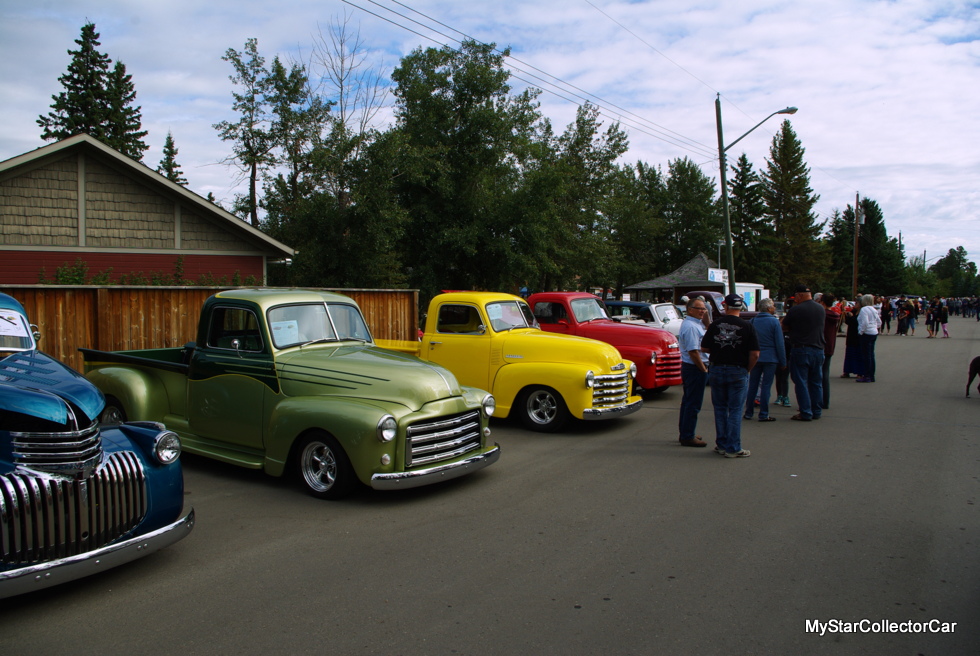 The Gull Lake show featured many rides and one of them was a 1954 Chevy that was everything right in terms of customized perfection. This beauty had a great back story and I (Jim) was very happy to get the history of the car.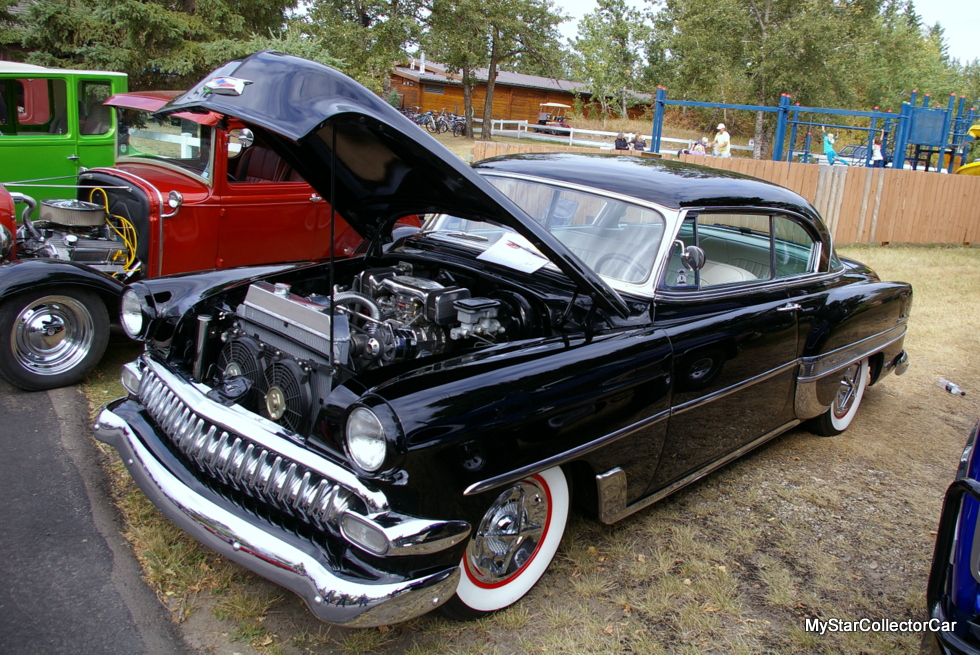 Most of its history extended from the former owner and his efforts to build one on the finest resto mods in North America. There was only one fly in the ointment for this story: Jerry had already done it.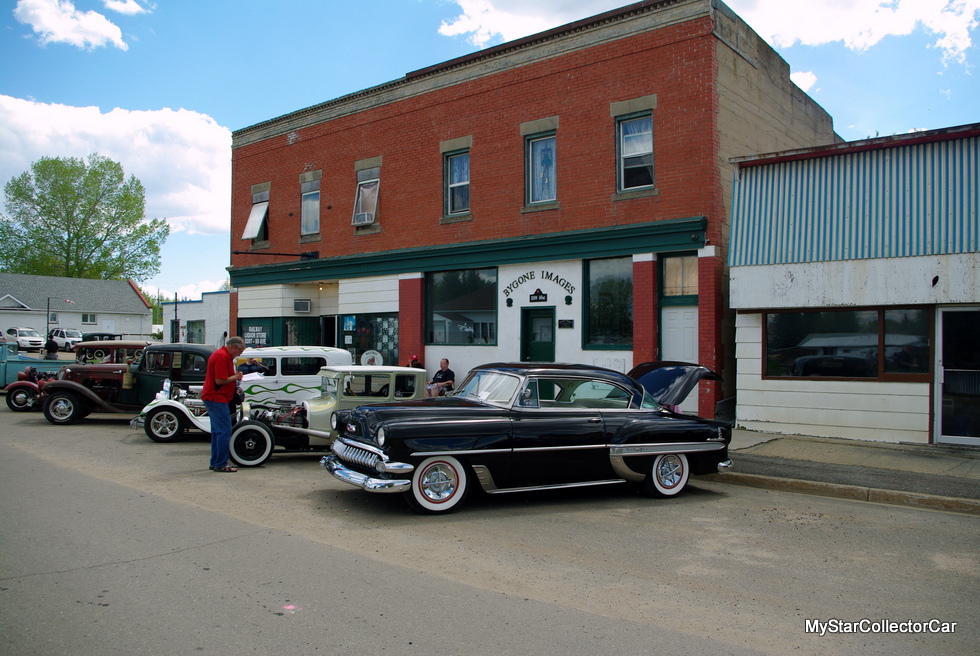 Jerry had already interviewed the current owner and shot pictures of the car during a mid-May show. The story will run next month (October 2017) here at MyStarCollectorCar. Jerry explained how the story would have run this month-except he wanted to run stories about participants in the 50th anniversary Coasters cross-Canada vintage vehicle run that took place this past summer.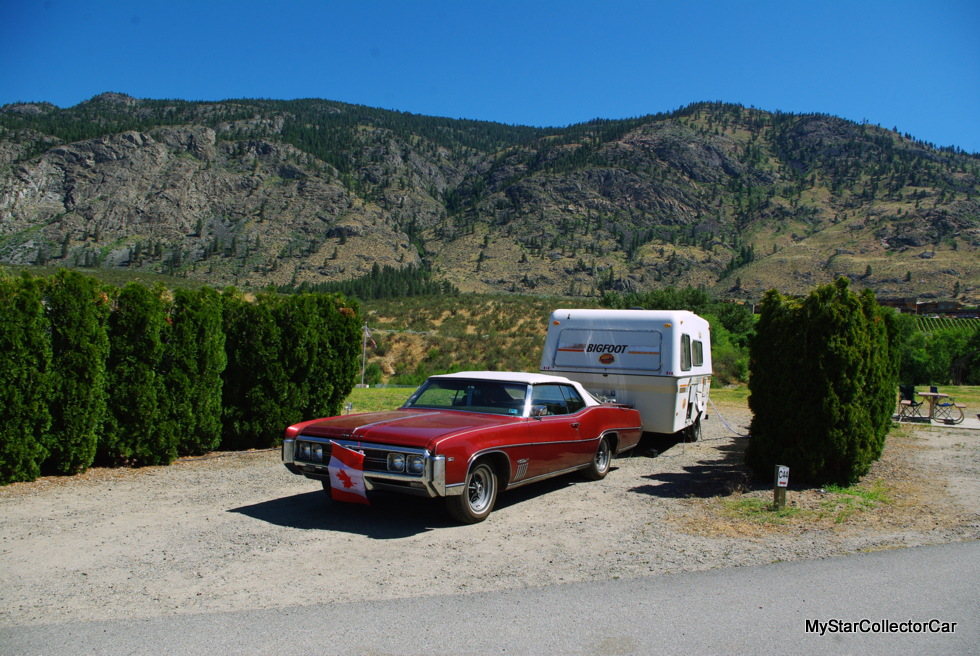 The Coast-to-Coast event started in June 2017 on Canada's West Coast and ended on August 31st on the East Coast in Newfoundland after a last leg by ferry.
All of the aforementioned information was provided verbally by Jerry. None of it was provided by identical twin ESP, even though Jerry and I are indeed identical twins.
Otherwise I would have not interviewed the same guy about the same car. The beauty of the story is that it's a great one that Jerry will run this October-long before my projected date (May 2018).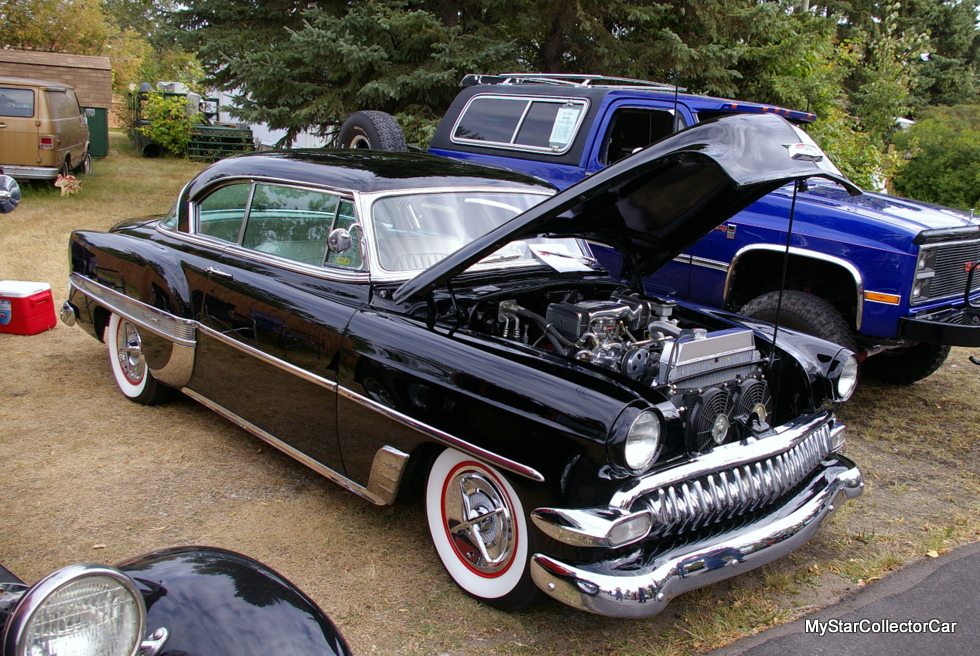 I communicated (verbally in English-not twin gibberish) with Jerry before I interviewed the husband-and-wife owners of a 1965 Oldsmobile Dynamic 88 convertible. I wanted to ensure he had not already done the story and twin ESP was not cutting it this weekend at the Gull Lake show.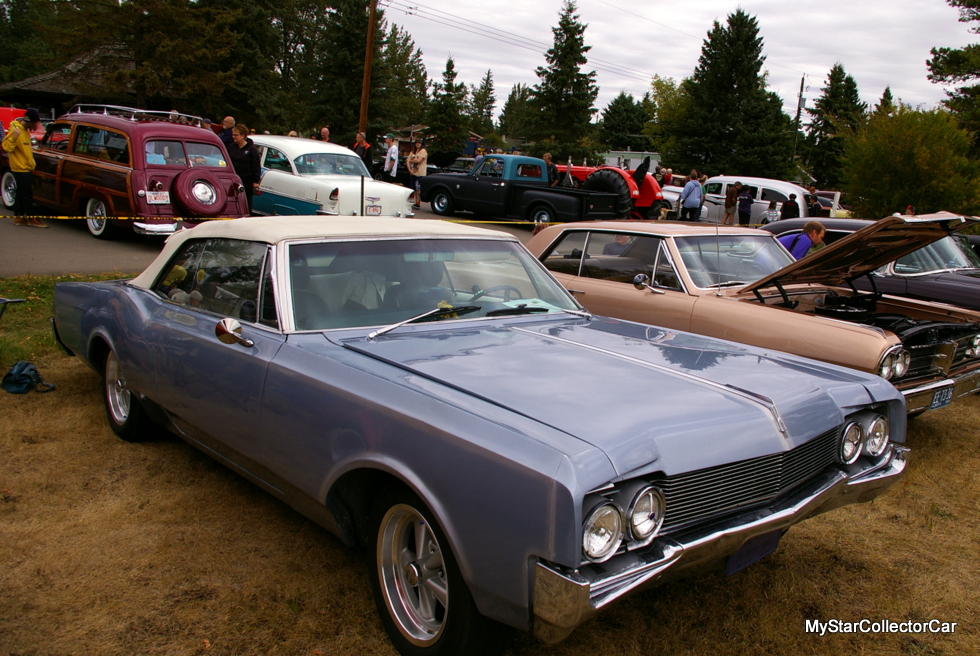 The owners have spent plenty of time on the road and MyStarCollectorCar will deliver their story in a future May 2018 MSCC article.
Stay tuned for this story and more to come here at MSCC because we are not done with the car show season. 
BY: Jim Sutherland
Jim Sutherland is a veteran automotive writer whose work has been published by many major print and online publications. The list includes Calgary Herald, The Truth About Cars, Red Deer Advocate, RPM Magazine, Edmonton Journal, Montreal Gazette, Windsor Star, Vancouver Province, and Post Media Wheels Section.