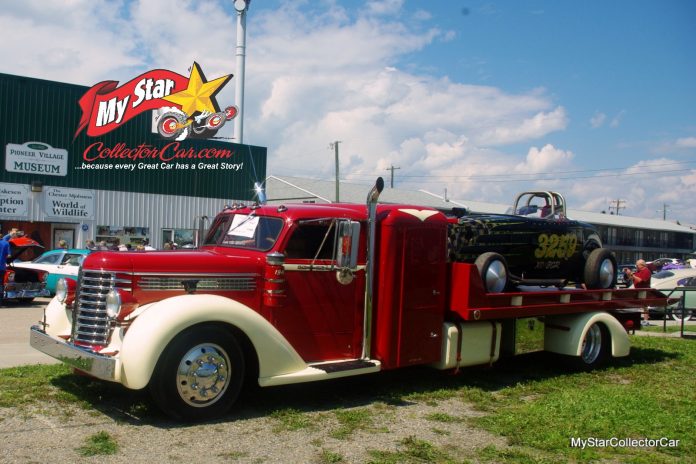 MyStarCollectorCar spotted a highly customized 1948 Diamond T ramp truck hauling a 1932 Ford track car and immediately began a search for their owner.
The 1948 Diamond T was previously owned by a man from California who created an incredibly cool custom hauler. Chris is very familiar with custom builds and typically has a hands-on approach to the car hobby, so he recognized the major effort needed for the success behind the Diamond T project.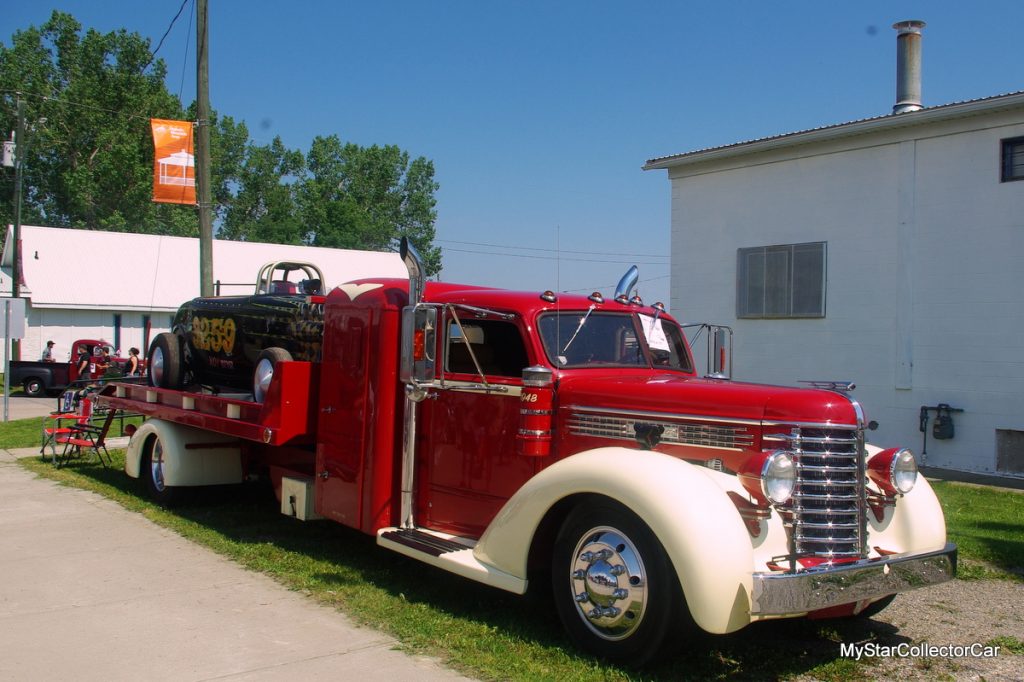 In 2018, Chris was looking for a car hauler when he spotted the Diamond T in an ad and immediately concluded "I gotta have that truck", in Chris's words. The Diamond T was given a big power upgrade with a Cummins diesel hooked up to its 48R3 four-speed automatic transmission, along with the Dodge donor's front end, including brakes and steering.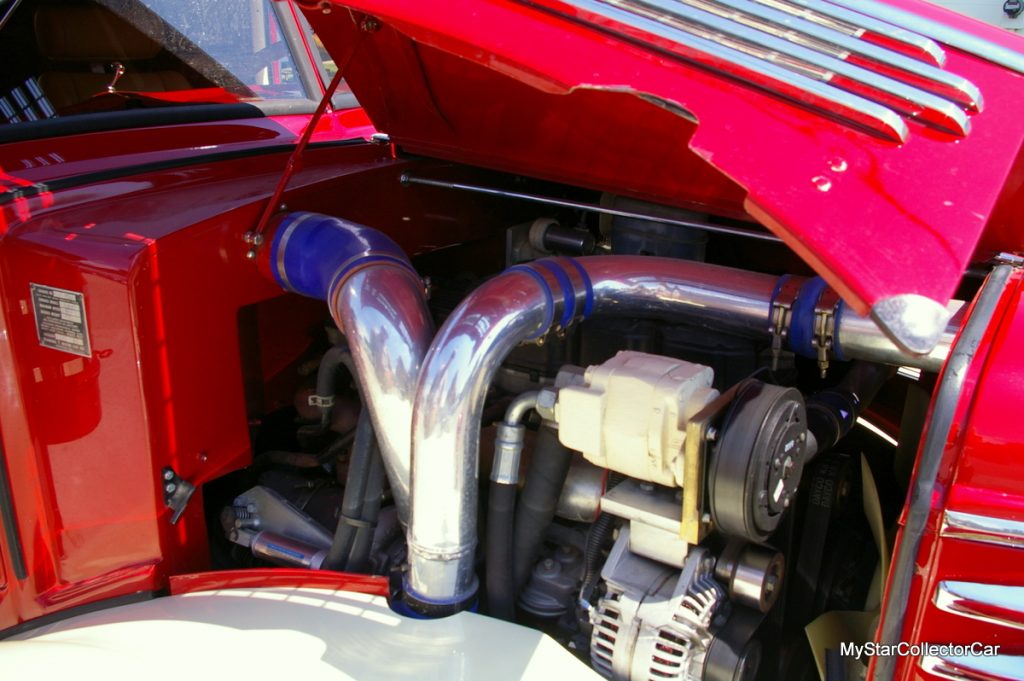 Chris noted the Dodge part of the equation ended behind the cab because the back end of the custom build Diamond T truck was donated by a 3-ton International Harvester truck. The sleeper cab added to the Diamond T has been transformed into extra passenger space, while its instrument panel was donated by a 2008 Dodge truck.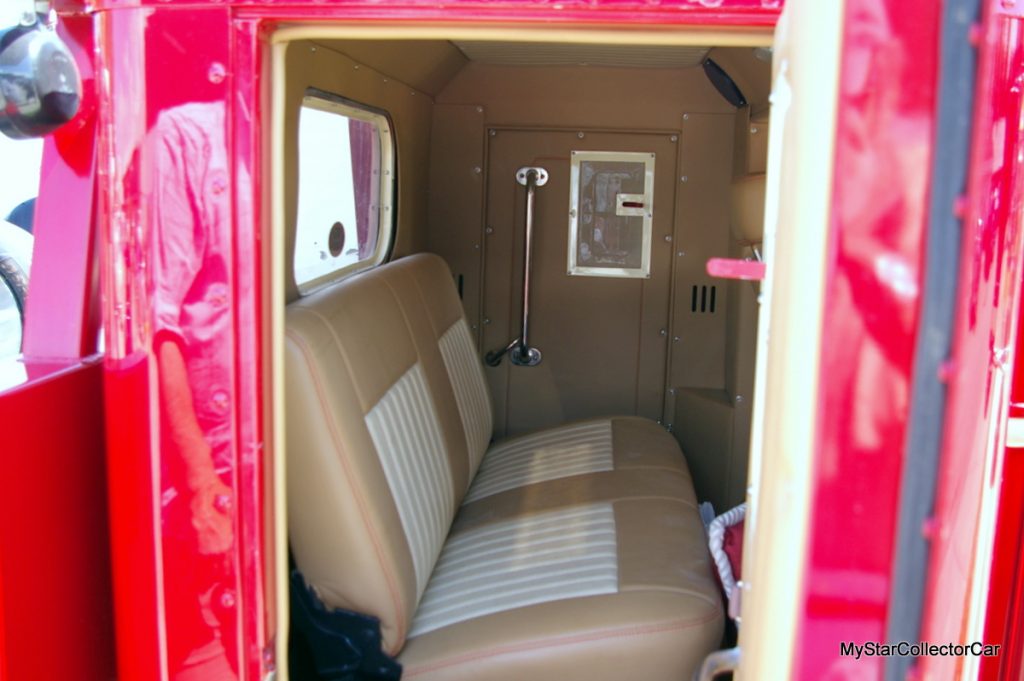 The truck could easily handle the '32 Ford on its deck, but Chris has not used his Diamond T to haul the race car to the famous Bonneville Salt Flats for its annual speed trials. In fact, Chris told MyStarCollectorCar the salt would destroy the Diamond T in short order, and he likes to keep the custom truck out of harm's way in that regard.
The '32 Ford has become one of the most famous hot rods in history in the car hobby, but Chris and his son Dale have created their own fame at Bonneville with their vintage race car. A few years ago, the father and son were able to notch land speed records in their class with the '32 Ford at Bonneville Salt Flats.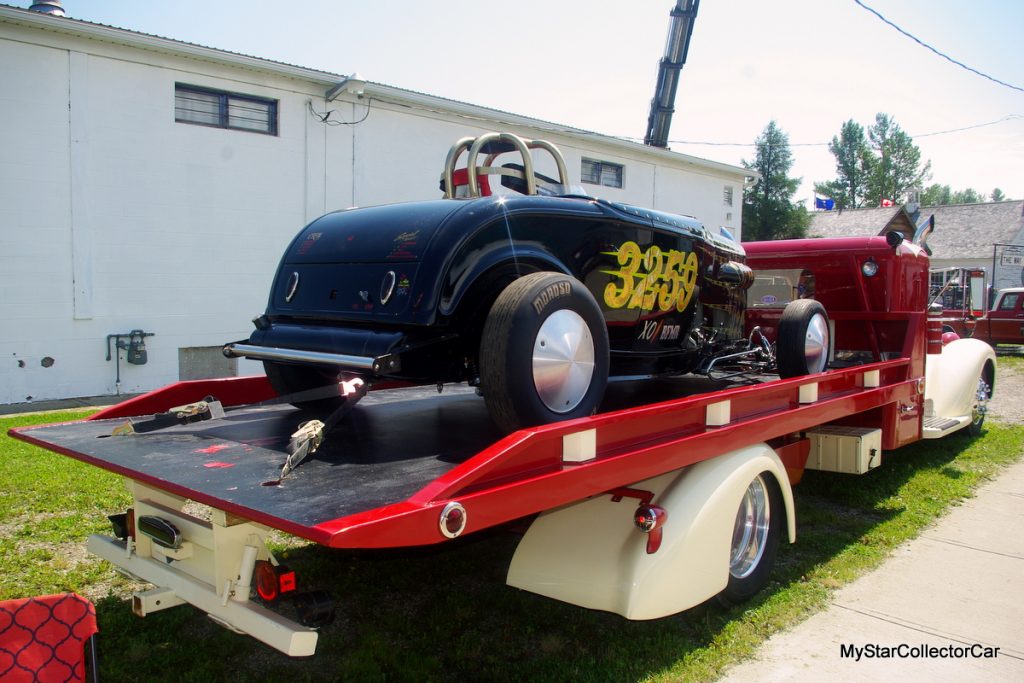 The '32 Ford has a retro power train in the form of an inline 6 used in a 1959 GMC military dump truck and re-purposed for the pre-war track car. Chris squeezed enough horsepower and torque out of the '59 GMC engine to push his '32 Ford into the Bonneville Flats speed trial records for him and son Dale.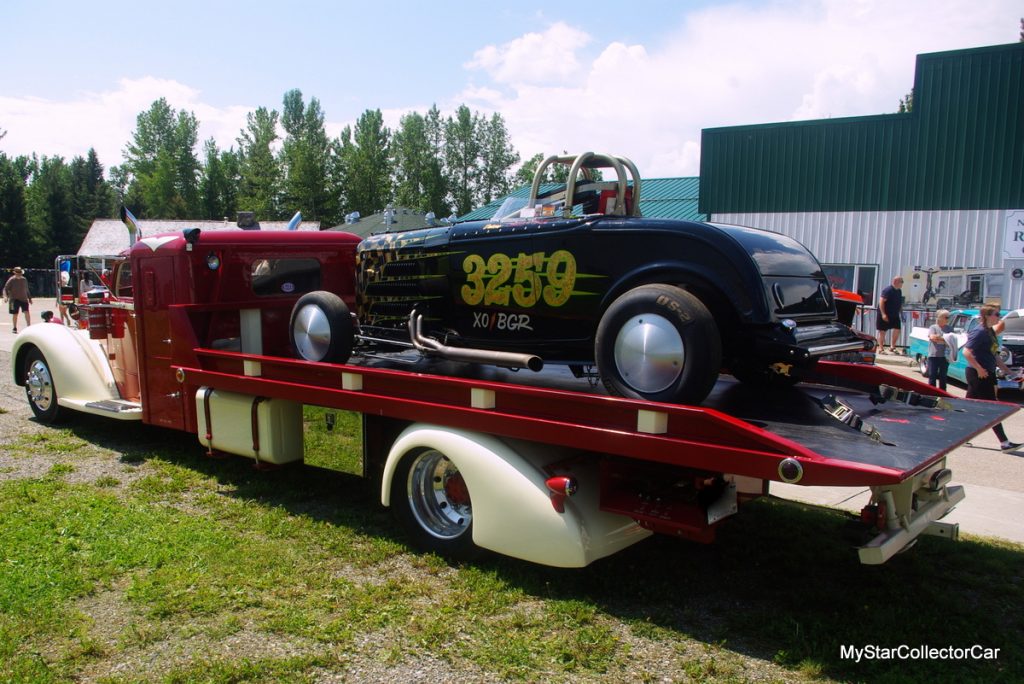 As mentioned, Chris is typically a hands-on car guy, so he has refined the Diamond T since he became its owner. "It's my hobby, I build 'em", in Chris's words.
He likes to spend his leisure time during the winter working on (or improving) his projects, so one could expect Chris will tinker with his stylish 1948 Diamond T hauler and its cargo 1932 Ford track car in the future.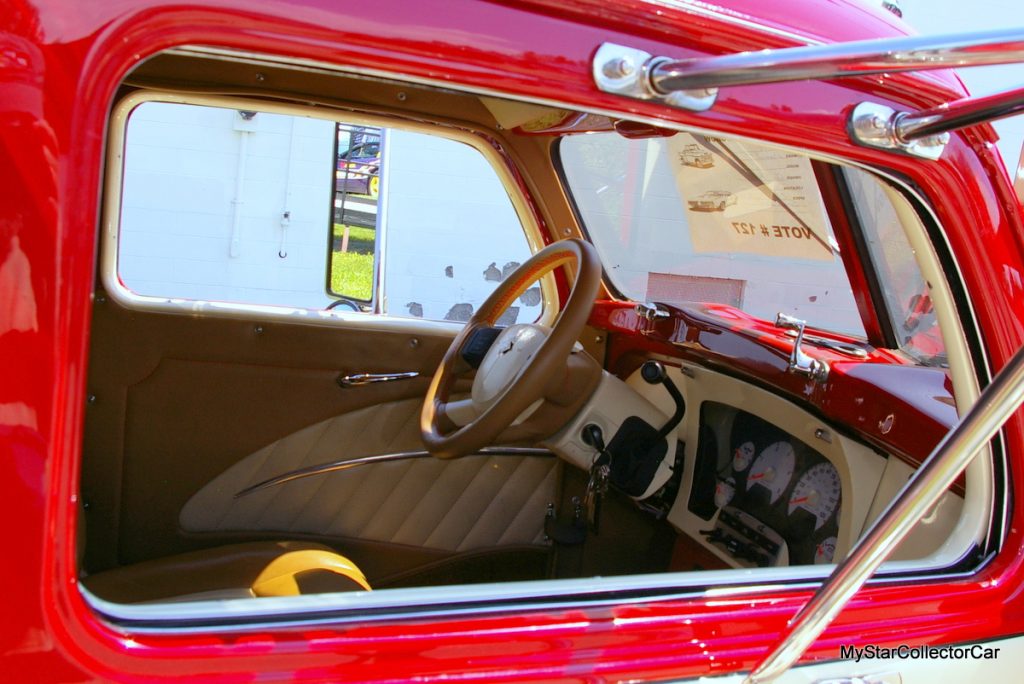 BY: Jim Sutherland
Jim Sutherland is a veteran automotive writer whose work has been published by many major print and online publications. The list includes Calgary Herald, The Truth About Cars, Red Deer Advocate, RPM Magazine, Edmonton Journal, Montreal Gazette, Windsor Star, Vancouver Province, and Post Media Wheels Section.