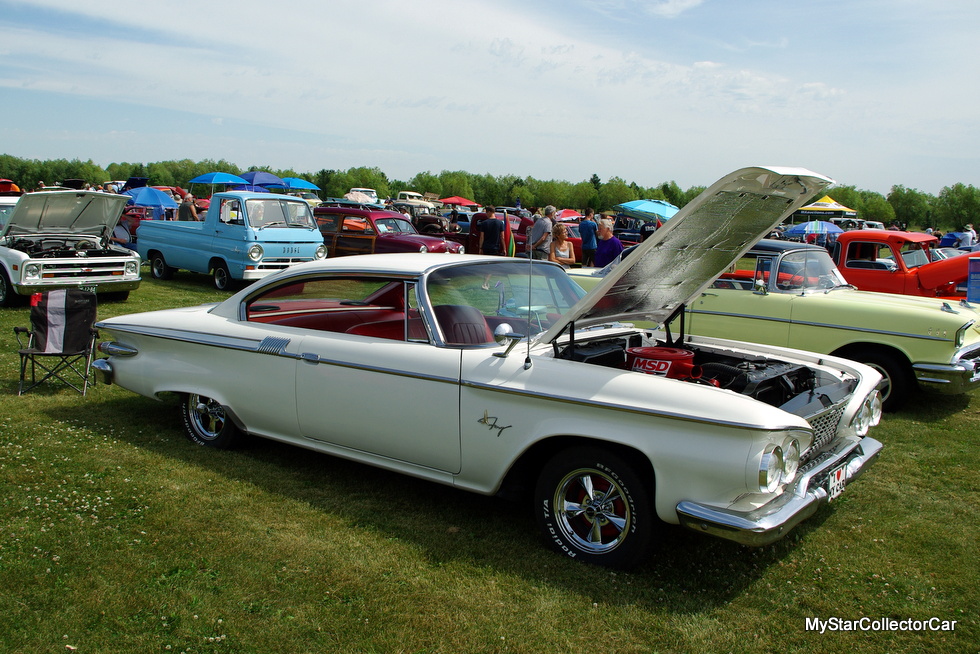 The Virgil Exner era was in its twilight at Chrysler in 1961.
The fin era had come and gone and with it went Exner's legacy.
The '61 Chrysler lineup was an acquired taste for many buyers but the ones who did buy them were hardcore Mopar customers.
Bob Pearson has owned his '61 Fury for 30 years but like many people he's not a fan of the car's looks—it's the family history behind it that really matters.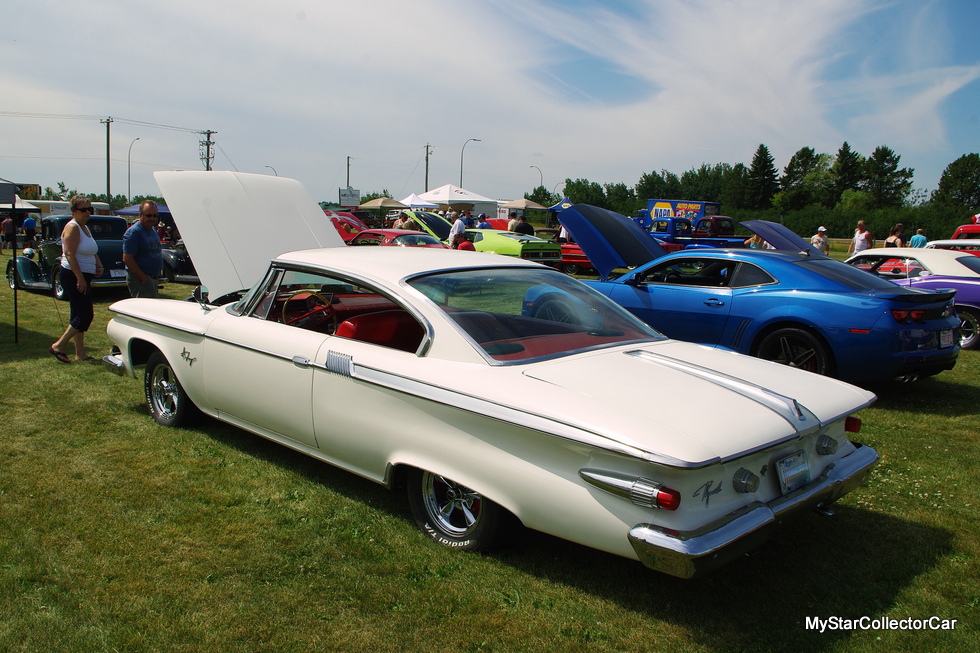 Bob's father-in-law bought the car in '62 off a car lot. The car was sold new in Red Deer, Alberta and Bob's mother-in-law drove it most of the time until 1971 when the transmission went on the car. His father-in-law parked it in a shed until 1987.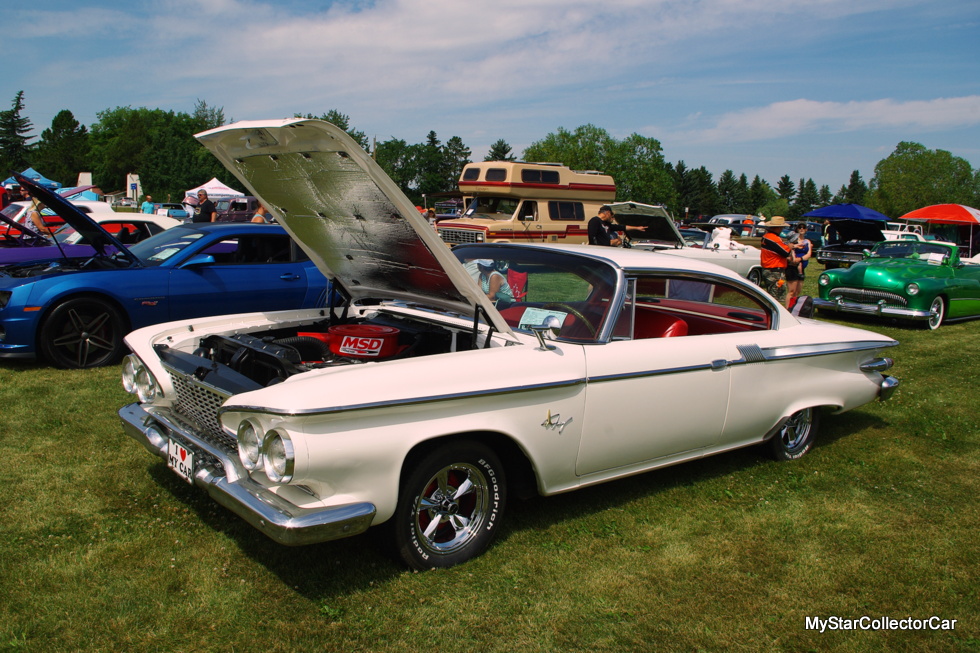 Bob was helping him clean out the building and he uncovered the car—it was a complete surprise because Bob had married into the family five years earlier and he didn't even know the car existed. His father-in-law sold it to him for "100 bucks".

Bob said he "got it running—the engine was stuck but it broke loose and got some compression" so he drove it for two summers until 1989 but he did paint it Nassau White in 1988. The car went on an extended hibernation after that until fall 2016. Bob brought it home and said he "rebuilt everything" on the car—no detail was left untouched.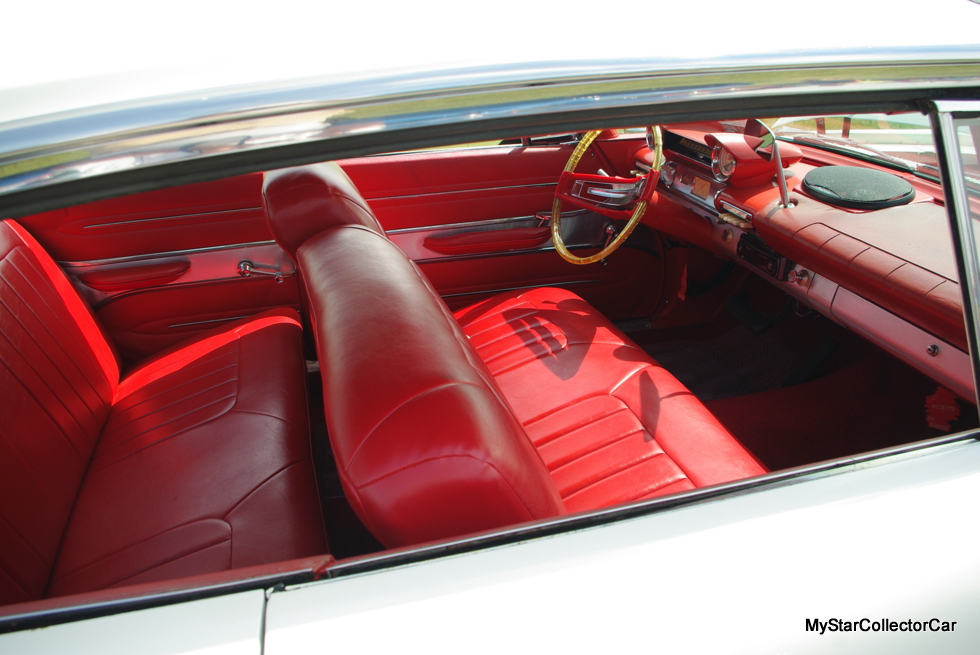 He did everything in the front end from bushings to wheel cylinders, brakes and rear end.  The transmission was done with NOS parts.
Bob had a huge job removing the mouse infestation so he took it down to metal and bleached every inch of the interior. He had the seats and carpets done to factory specs and installed the headliner himself  after many painstaking hours.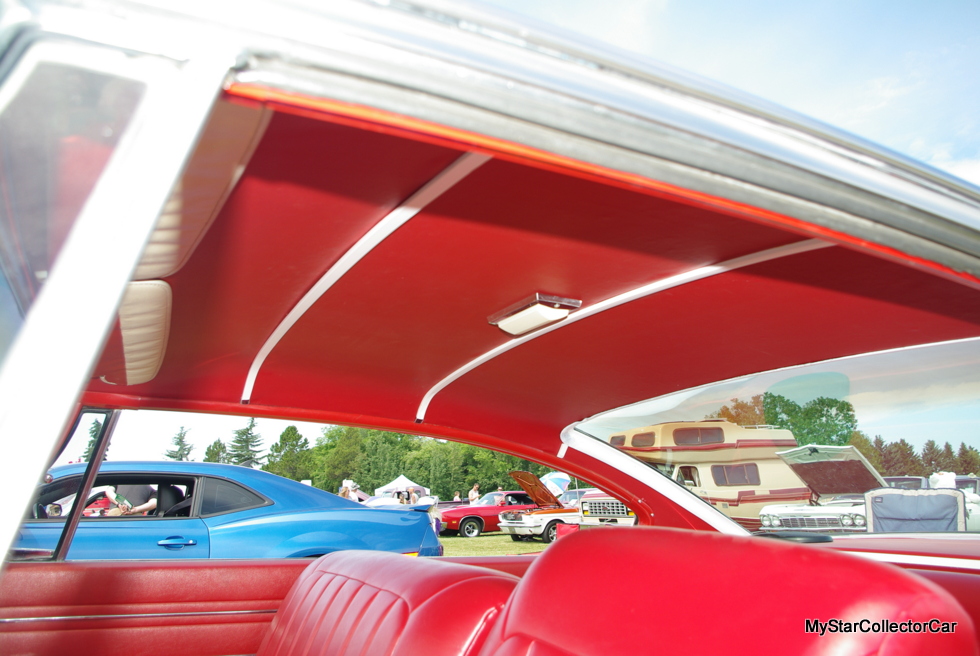 There's a new gas tank in the Fury plus Bob added an electric fuel pump and new lines. The 318 poly was completely re-worked and now the Plymouth has an alternator instead of a generator but Bob kept the points instead of upgrading to an electronic system. Bob kept the AM radio but he's installed a new AM/FM CD system in his '61 Fury.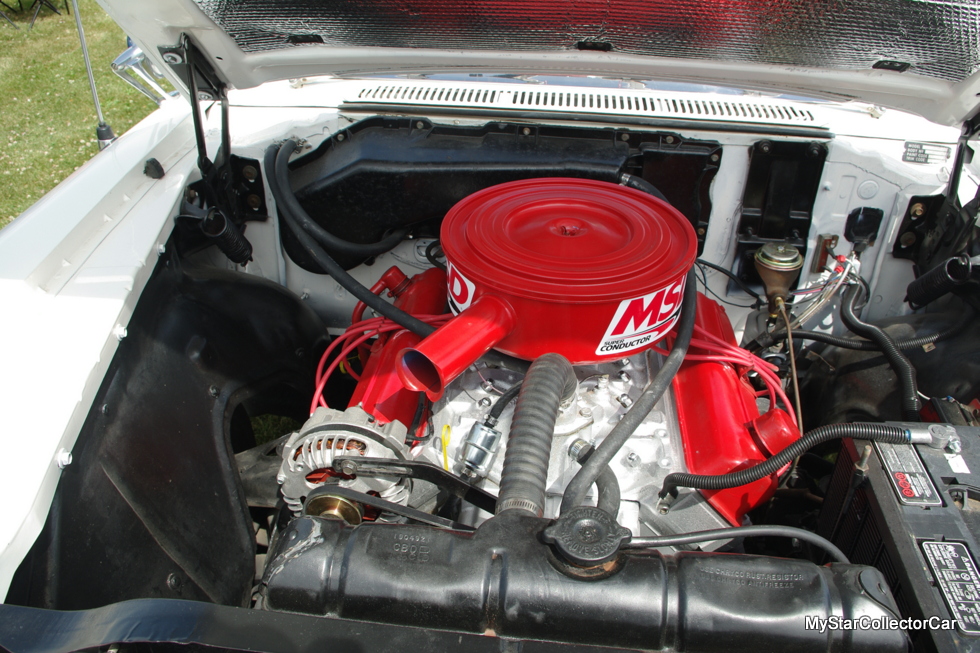 Bob put 1200 hours into his Fury at this point and he's very happy with the results so now it's on the road. He went to renew his registration and the clerk wondered why he "waited so long" because there was a huge gap between 1989 and 2016.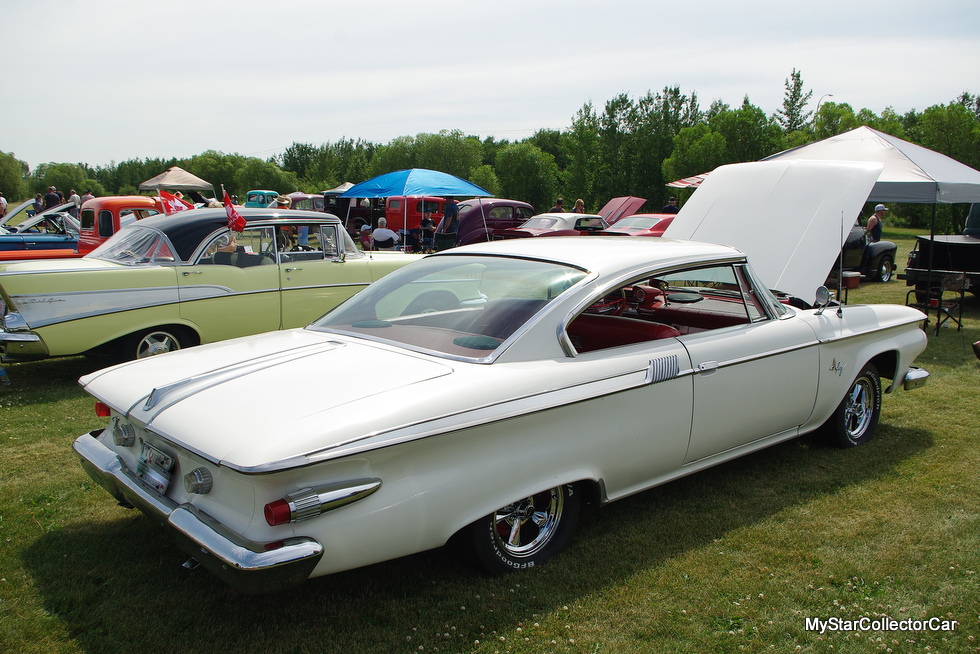 He said the car "drives like a dream" even without power steering or brakes but Bob said it "really doesn't need them". The upgrade to 15-inch wheels is a plus for the handling because it "runs down the street straight as an arrow". Bob gets decent mileage in his Fury – "about 300 miles to a tank" so the poly 318 is running at a high level. Bob admitted he had a little vapor lock after a run on a hot day so he's going to address that issue via a new carb or some modifications to his fuel delivery system but the heat gauge never moves so he's happy about his cooling system.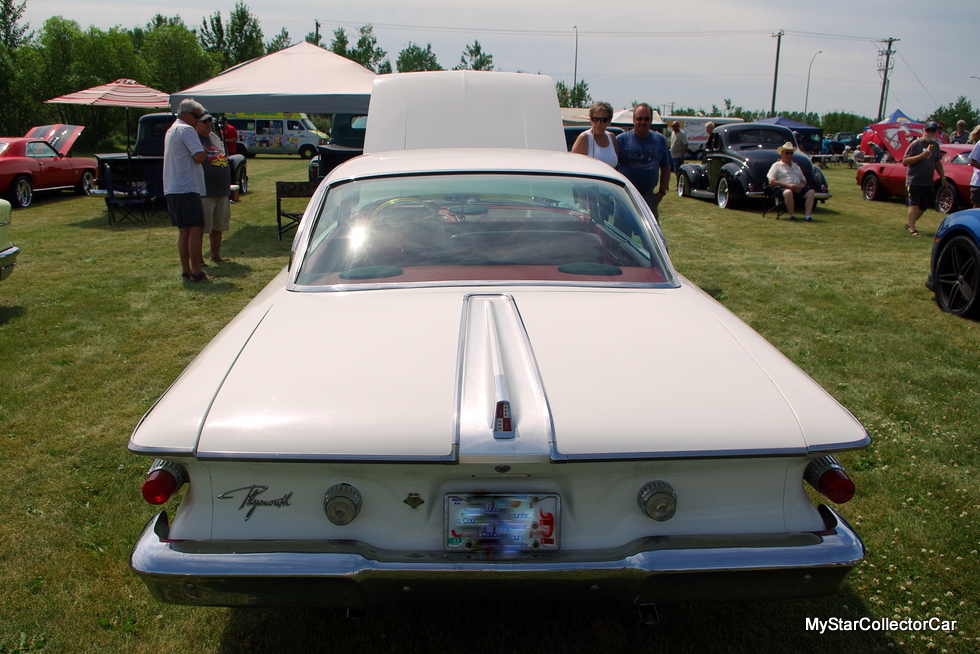 Bob's son helped him out on the Fury so he's "probably going to take it over" at some point but for now Bob just wants to "bomb around in it for awhile".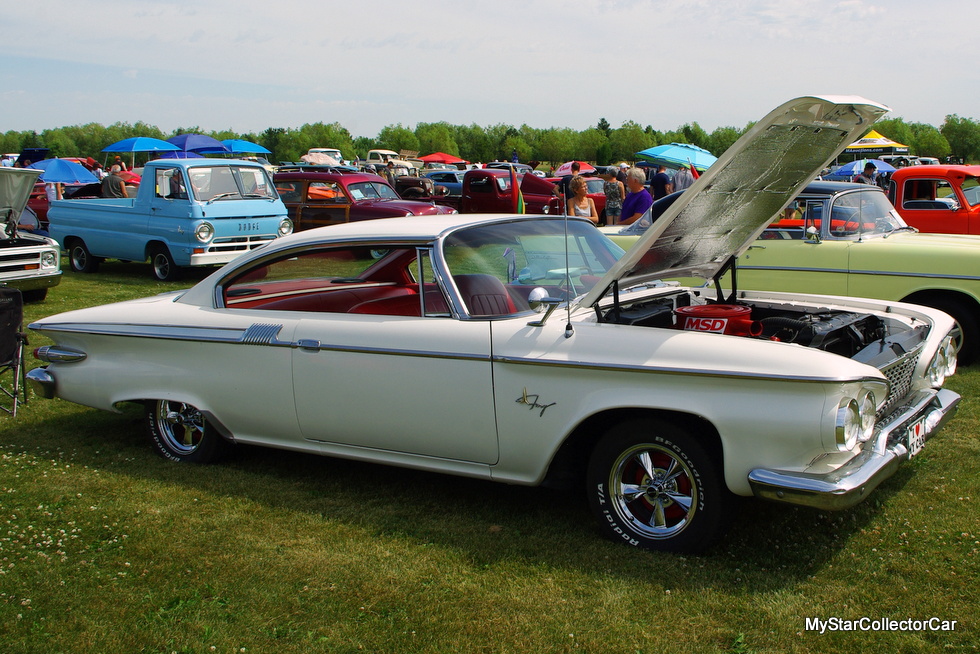 Family legacy cars take decades before they change hands.
Jerry Sutherland
CLICK HERE to Like us on Facebook
CLICK HERE to Follow us on Twitter
CLICK HERE to Follow us on Pinterest
Please re-post this if you like this article.