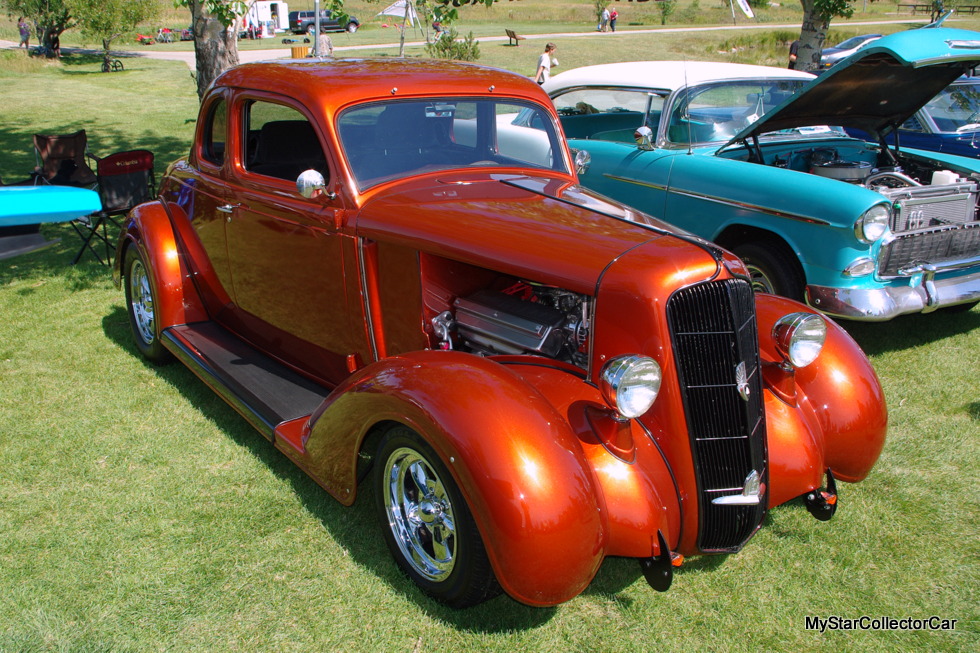 There's a trend in the car hobby away from the mix and match engine-body formula.
The early car builders didn't really care what they had under the hood because it just had to make horsepower.
'If you were building an early 50s Merc and you found a giant Caddy engine or a Chrysler 1st Gen hemi in a wrecking yard you'd yank it out and have it in the Merc before the weekend was over.'
Cor Radder had a different game plan because he's a self-described hardcore Mopar guy so there was only one option for the heart of his '35 Plymouth and it would wear a Pentastar. A '35 Plymouth is not a typical build so when one shows up at a car show the lineup to see it is long and constant.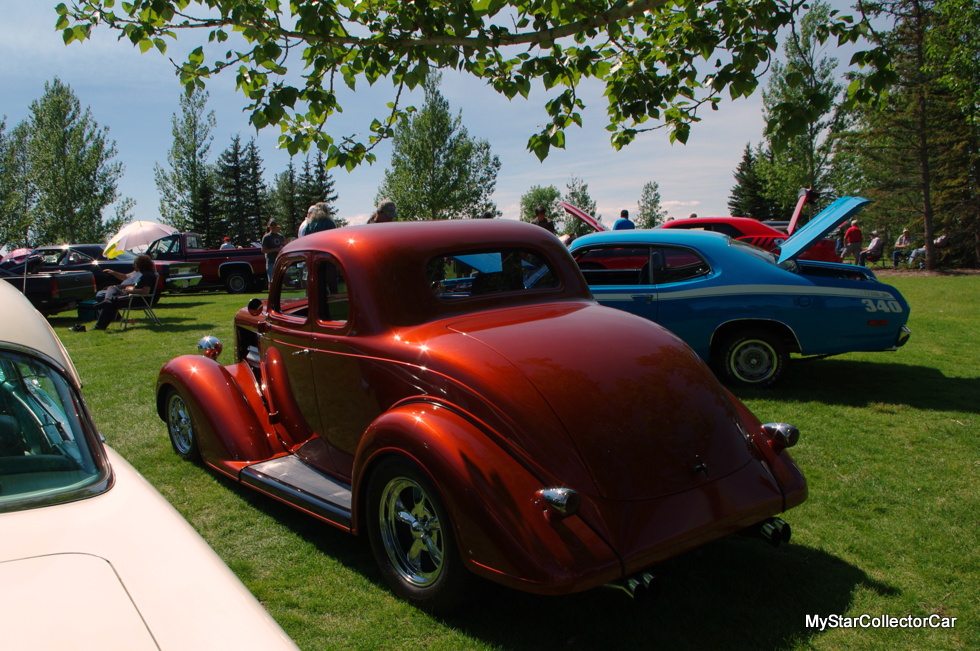 Cor is a huge fan of the mid-30s Plymouths and he found this one at a world class car museum. They liquidated a number of their project cars and he found this one in the back 40 acres of their operation.
The car is actually a combination of three parts cars ('35, '36, '37) but he "likes the '35 and '36 better". Cor explained how the car is actually a '36 body with a '35 Plymouth front clip. The fiberglass fenders were molded from the original fenders so there's a fair amount of weight savings in the front end.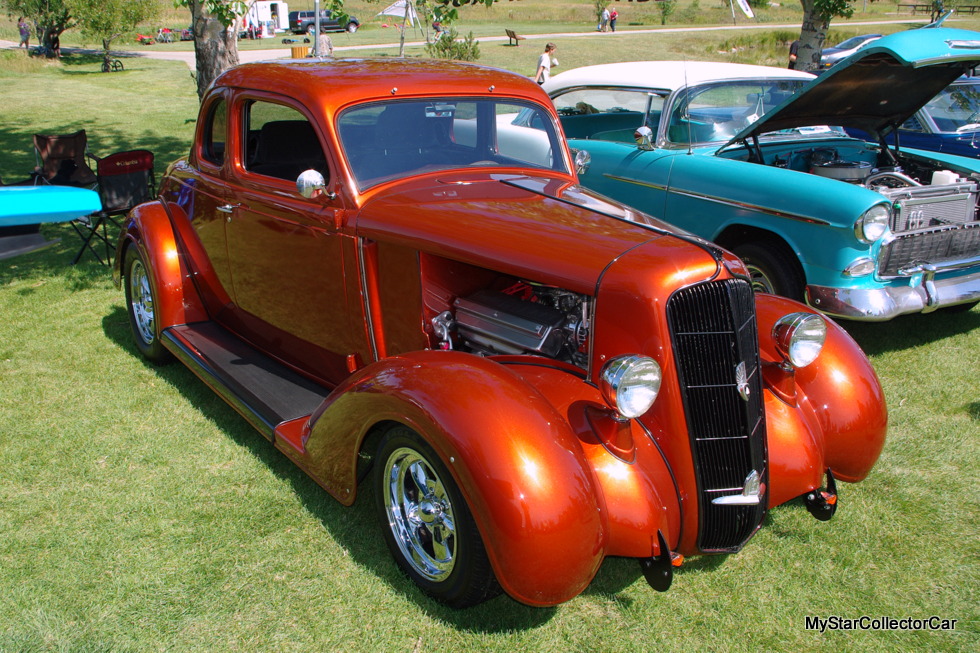 Cor did apply some old school strategy to the build because he rescued a '74 360 Mopar block for the '35 Plymouth and now it's a balanced and blueprinted work of art. He grabbed some seats he had "lying around", the taillights are from a '36 Chrysler and the steering column is from a '78 Diplomat. There's a 904 Torqueflite with a 2800 stall to keep it moving forward.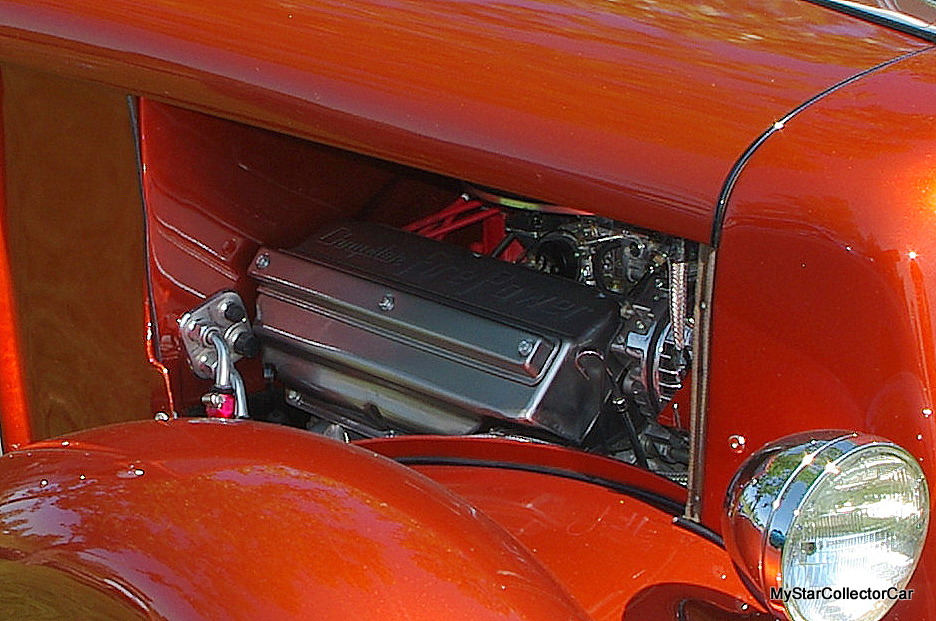 He went more conventional with the front end so this '35 Plymouth has a Mustang II front end to carve the corners better than a stock version. Cor took three years to build this beauty and he admits it still has a few details left to finish but in 'car-guy speak', that's pretty typical.
This is definitely a driver because Cor admits he's "been there-done that" with monster builds. This car has a very sedate 2:93 gear because he doesn't want the engine screaming at 70 miles per hour so it does it at 2500 rpm. He can raise the excitement with a flip of the switch because he has a gated exhaust so he admitted it can get "nice and loud".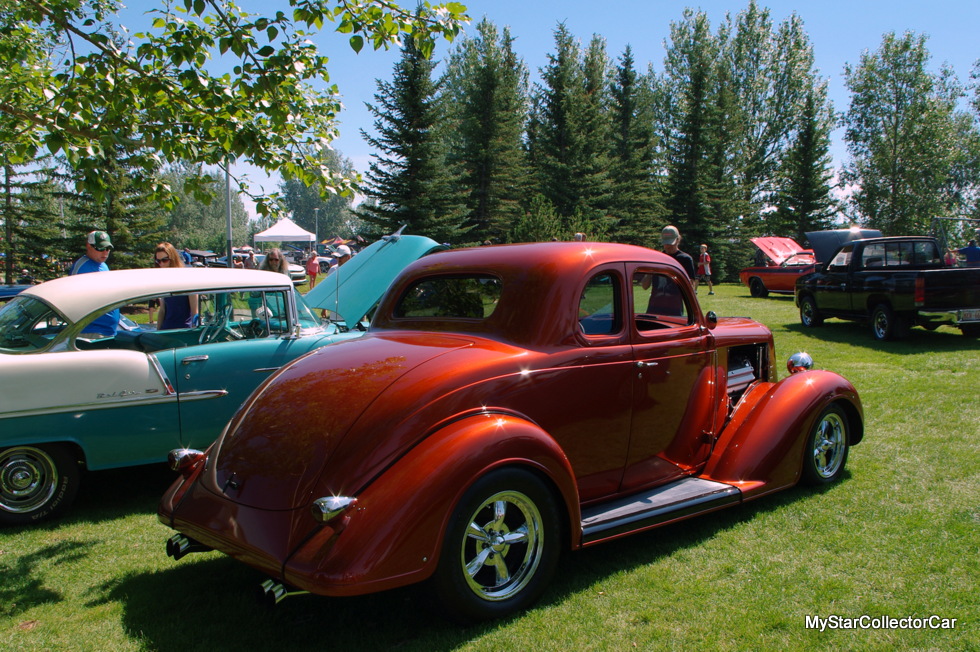 Cor built this car to basically go back and forth to shows and he reported it's "beautiful to drive and fun on the road" so he clearly hit the sweet spot with his '35 Plymouth.
There's one final touch to this car that really put a stamp on it. Cor has bought and sold many cars over the years and there's been one constant with every car he's liked. He has an Indy 500 steering wheel that travels with him no matter what car it's in. This classic rod is the latest build to proudly display this vintage custom piece and Cor summed it up this way.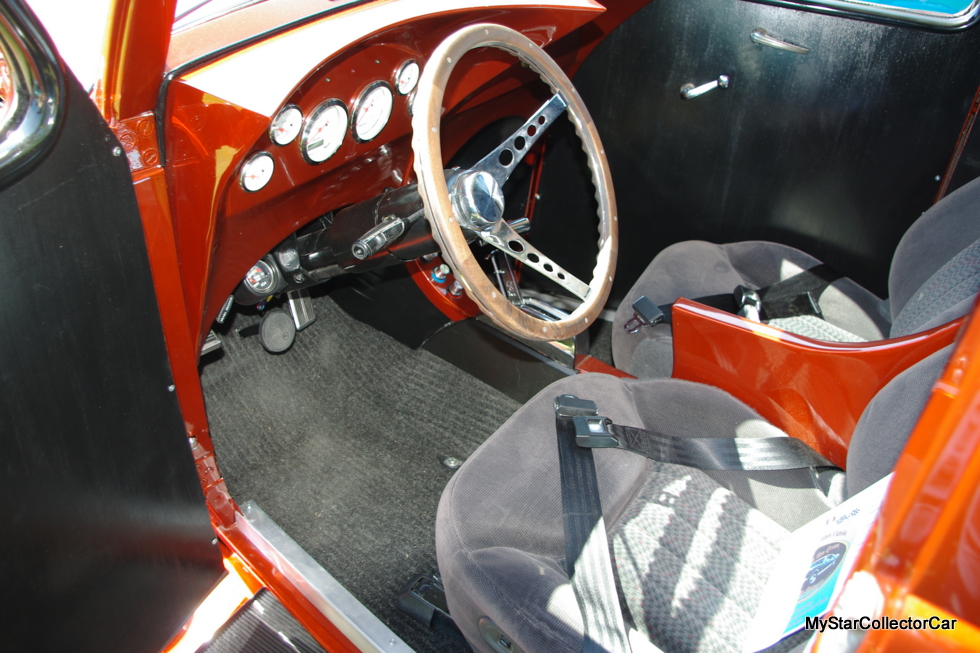 "It only goes on cars that I really liked".
Jerry Sutherland
CLICK HERE to Like us on Facebook
CLICK HERE to Follow us on Twitter
CLICK HERE to Follow us on Pinterest
Please re-post this if you like this article.