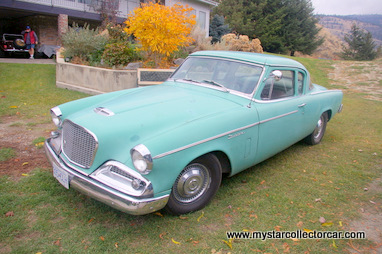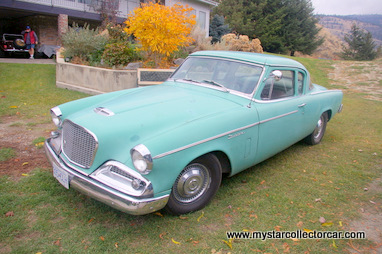 This Studebaker is a good example of patience in an old car search for a rare car.
Howard is a huge fan of the '53-64 Studebaker and the pot of gold at the end of the rainbow was this 1961 model.
As he says, "I've wanted one since I was 12 years old".
The car is rare enough, but the 4-speed manual option really emphasizes the value of a good attitude in a meticulous quest for a dream car.
The original owner didn't like the fins on the late 50s Studebakers so he waited until that era ended. The car has spent its entire life in the semi arid confines of central Washington State so the term solid survivor is appropriate.
The car went through one more owner before Howard acquired it five years ago. Howard used the car as a daily driver for the last years of his working career. In addition to that, every one of his six kids have driven the car-the last one passed his driver's test in the 50-year-old Studebaker. As Howard said they "use it when their stuff breaks".
Howard's daughter borrowed the car when her new VW was in the shop and she found out how much power the old Studie had when she topped a long hill at 90 miles per hour. She pinned the old classic like she was driving her Volkswagen on the same hill but the results were far different with the torque of the old solid lifter 289.
He has a very casual game plan for the old Studebaker because he's having so much fun with the car right now. Howard loves driving the car-particularly on the highway. As he reports, "the car gets out there at freeway speed, it really dangles and handles great, especially with the radials. It'll do 49 miles per hour in first gear".
When he does start the process of restoration Howard "knows he's got a lot to work with" so he doesn't expect too much down time in his beloved Studebaker. He has a long term plan to bring this car back to factory fresh. After that the car won't leave the family-this legacy will stay in the hands of his kids.  They told Howard that, "under no circumstances can this car disappear".
Clearly the Studebaker DNA gene runs deep in Howard's family.
Jerry Sutherland @mystarcollectorcar.com