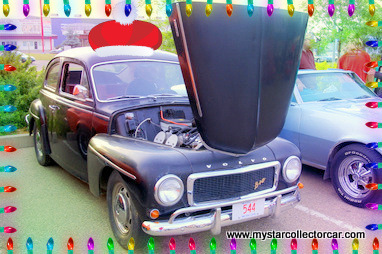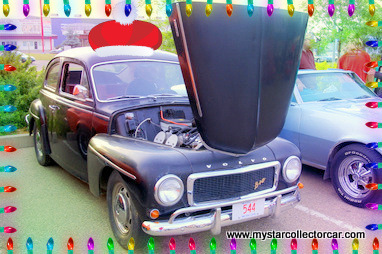 There is no real science behind MSCC picks for the 24 cars of Christmas.
Sometimes it is simply a gut reaction.
This 1965 Volvo PV 544 is one of those gut reactions.
People either loved these cars or wrote them off as a Volkswagen Beetle wanna-be conjured up by some Swedes with a few missing meatballs.
I was always a big fan of these stylish Scandinavian rides. They spoke to me in a Detroit circa late-40s kind of way- even though they were smaller and had European automotive DNA. I never let the foreign birthplace slow me down when it came to the Volvo 544.
I will speak at length about my own Volvo 544 at a later date when the statute of limitations on my stupid driving tricks in my Volvo runs out in my conscience. Anyhow, there is always room at every car show for a 544 because they were rare sightings on the road even when they were still in the showrooms.
The 544 was kind of an early tuner car that had enough power to run with the bigger North American dogs on any freeway. These Volvos would never win a ¼ mile race and they leveled out at a little over 100 mph, but they could run all day at 70 mph. A Volkswagen Beetle would be three counties behind in no time at all running against a 544.
The upside of current ownership of a 544 is the fact that you will win best of class at every car show for one simple reason: there are not many of these babies left in 2010.
This car would make a great Christmas present for the dare-to-be- different breed of car owner who likes to stand out in a crowd.
Jim Sutherland @mystarcollectorcar.com