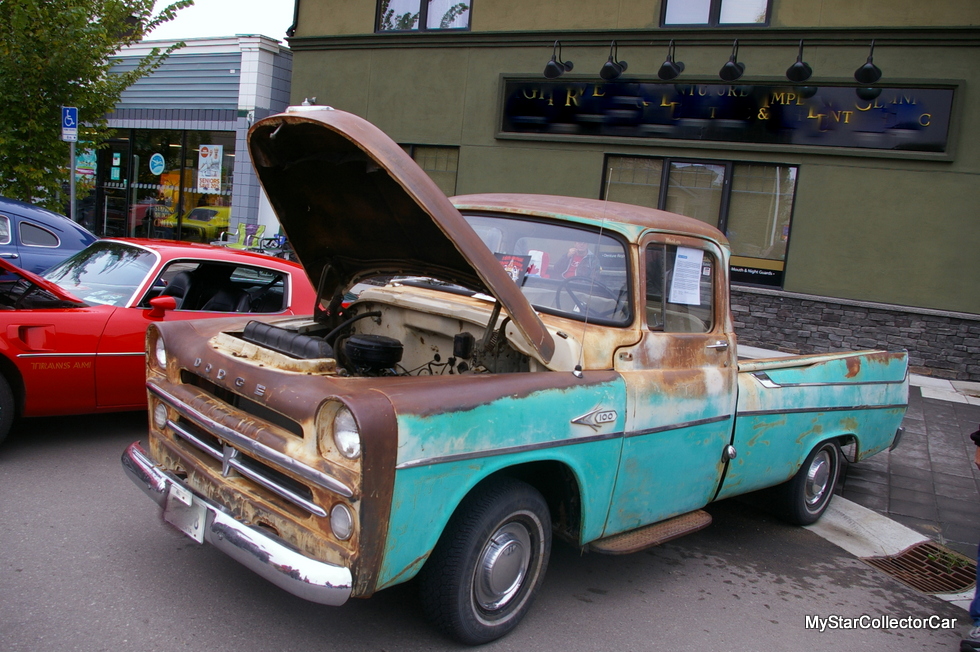 A 1957 Dodge Sweptside ½ ton is one of the world's best conversation pieces because most people have never seen one-and were likely unaware of the unusual truck's existence.
Chrysler recognized the impact of the car/truck models put forth by Ford (Ranchero) and Chevy (El Camino, Cameo) so the Mopar boys added 1957 Dodge station wagon fins into their pickup mix and called it a Sweptside.
The result was an unusual style of pickup that had a distinctive custom finned look right from the factory.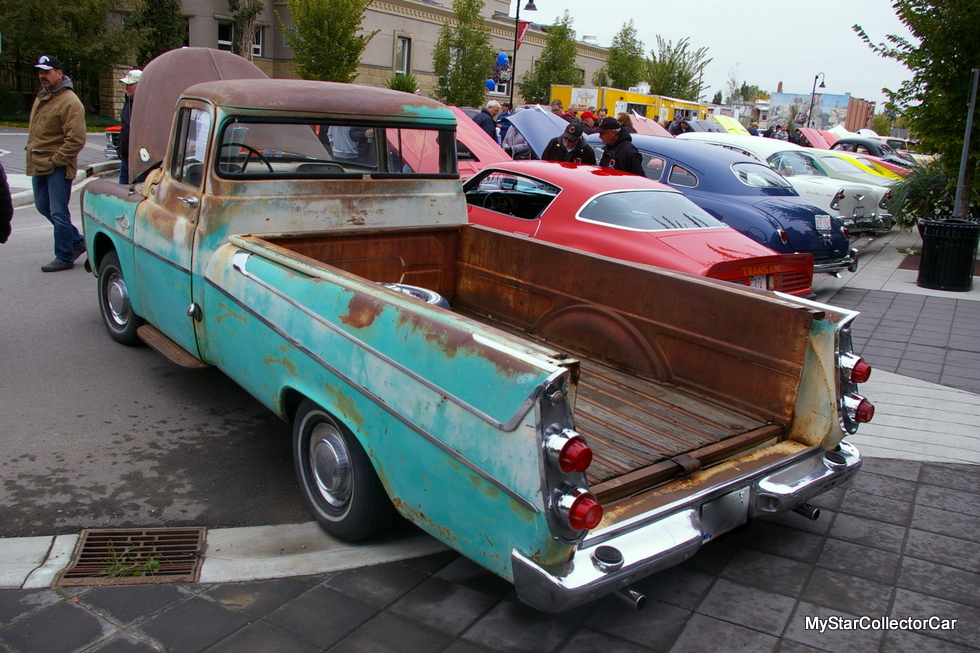 The idea was to produce a cost-effective rival built from parts already available to the Chrysler designers. The company was suffering through the effects of an economic downturn and wanted to compete with the other two members of the Big Three while sticking to a tight budget.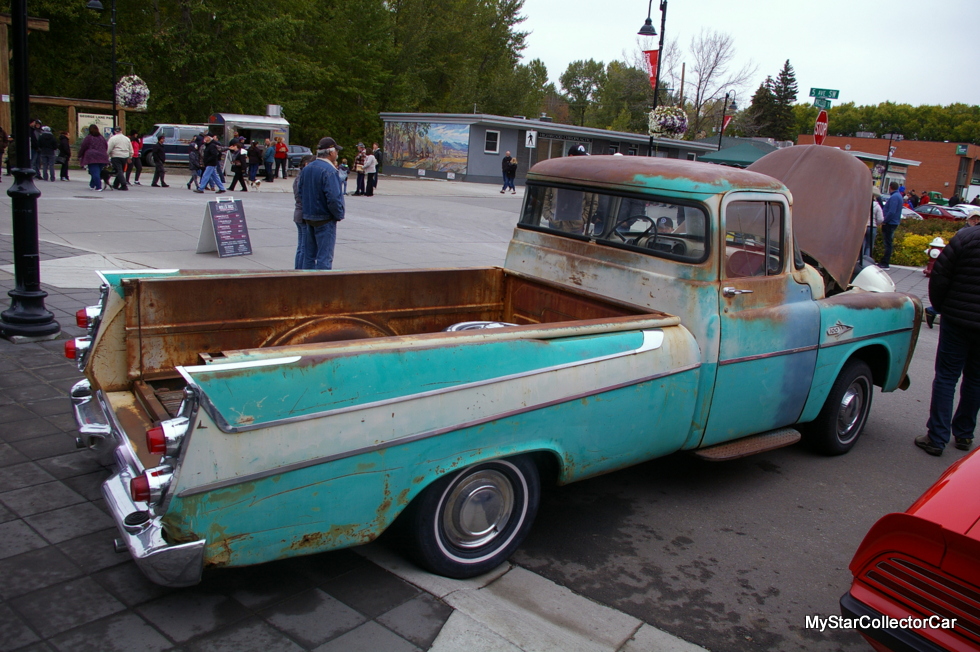 The Dodge Sweptside experiment only lasted two years and ended after the 1958 model year because only a few thousand finned trucks were sold to not-so-eager buyers.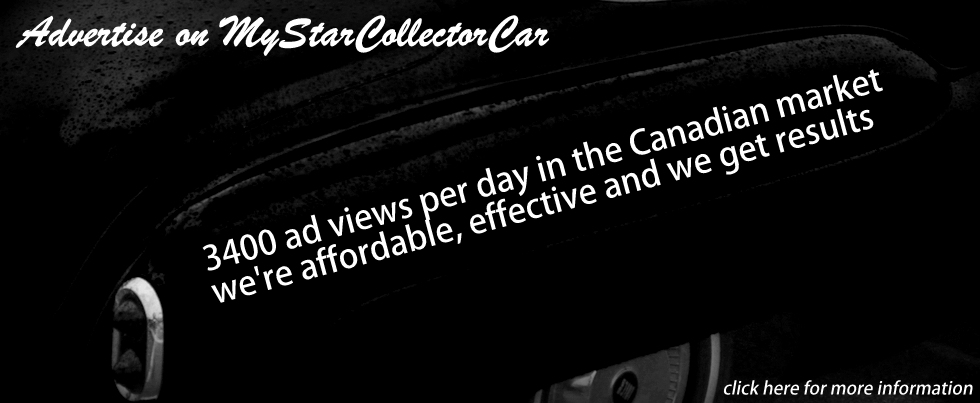 John Barrett has always been a big Mopar fan because he loves the history and style of their vehicles that were built during a bygone era. The finned Chrysler products from the late 1950s are some of John's favorite vehicles from the past; thus it comes as no surprise that he has wanted a Dodge Sweptside for a long time.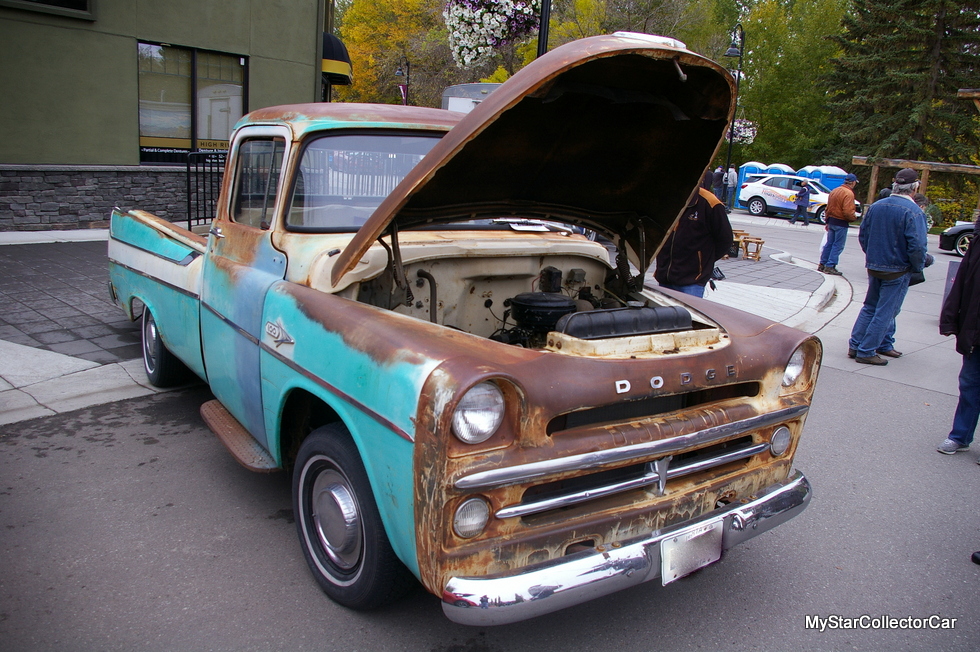 John was aware of a 1957 Dodge Sweptside in southeastern British Columbia and eventually became its owner in 2018. The truck was originally from a dry region of Washington State's interior and was essentially a rust-free vehicle in John's opinion.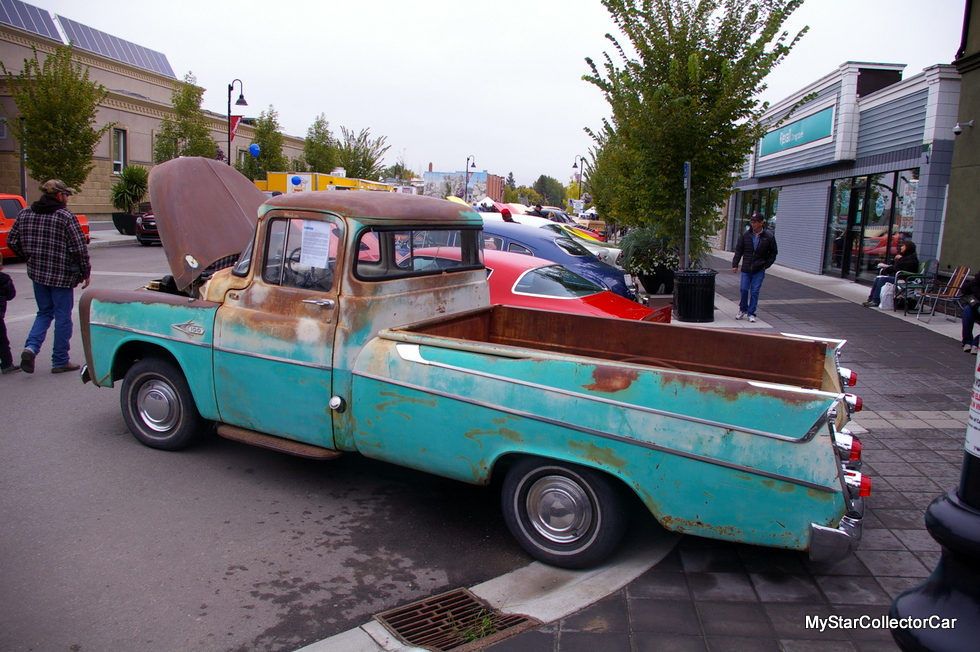 The popular term for the truck's finish is patina because the Sweptside wears its entire history on its outer skin. The truck sports a two-tone paint job because these multi-color paint schemes were a popular feature on vehicles during the latter part of the 1950s.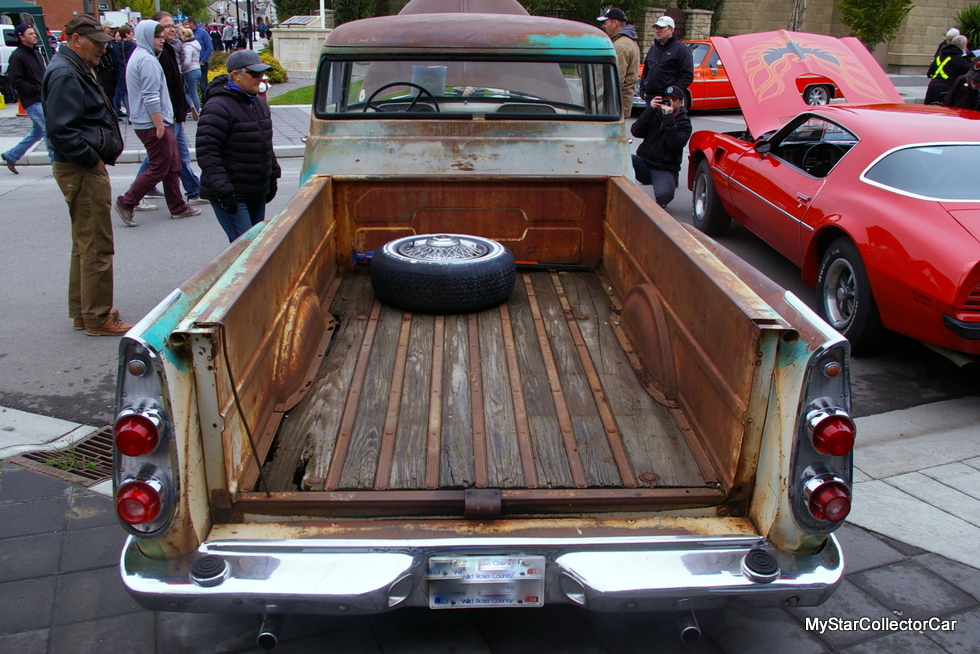 The '57 Sweptside also has its original power train that includes a 315 cubic inch engine with about 204 horsepower in its two-barrel version. John's truck has a column-mounted manual transmission that has an overdrive unit attached to it.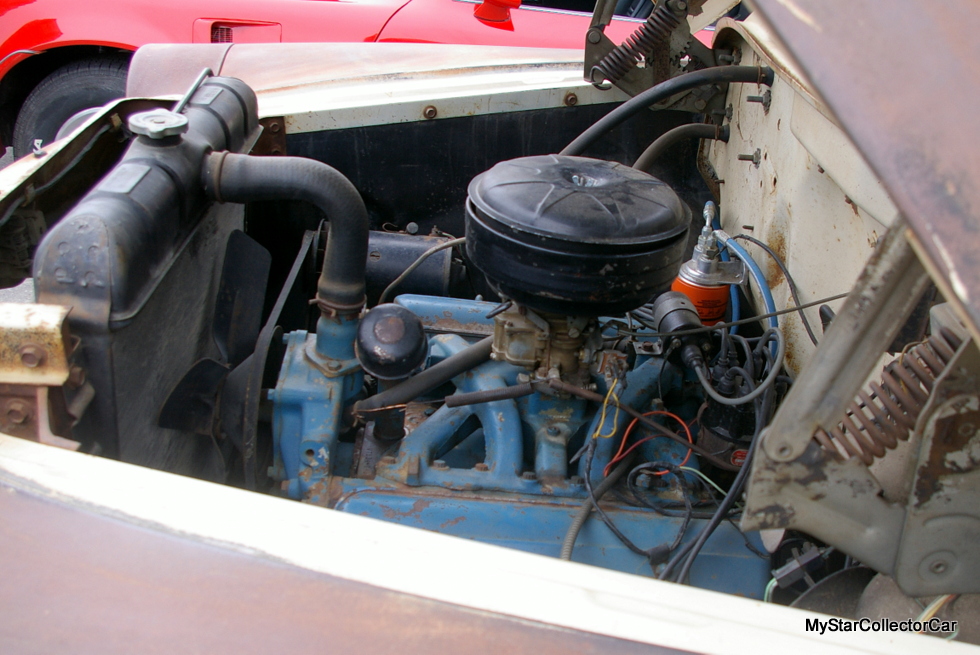 The truck required some brake repairs before it could be returned to the road. Most Mopar car guys are aware of the tapered rear axles found on Chrysler-built vehicles from a bygone era because these axles can be a nightmare for a rear brake job.
John was forced to apply plenty of heat to remove the brake drums on one side of the truck. The removal process was slow and long, but eventually he got the drum free from the axle.
The axle on the other side of the truck was damaged by excessive blows to its end and required some cutting and re-threading before John was even able to attach his drum-puller.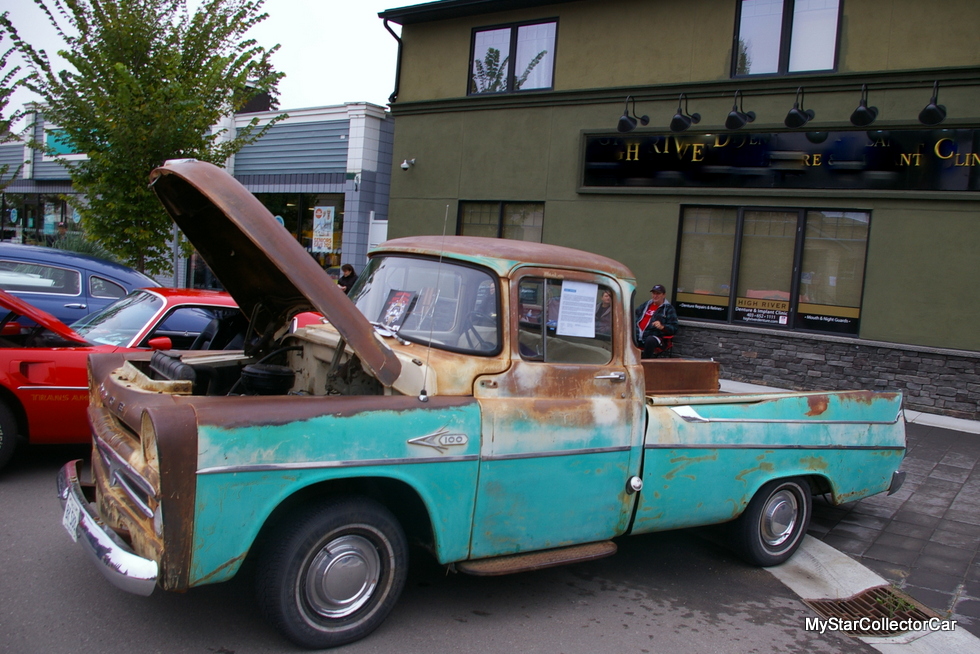 As mentioned, John has not owned his Sweptside truck for a long time; although he was well aware of its existence. He was able to take his truck on the road for a shakedown run and decided not to test out his overdrive unit along the way because John was unsure of its performance and wants to ensure the OD unit is functional before he uses it.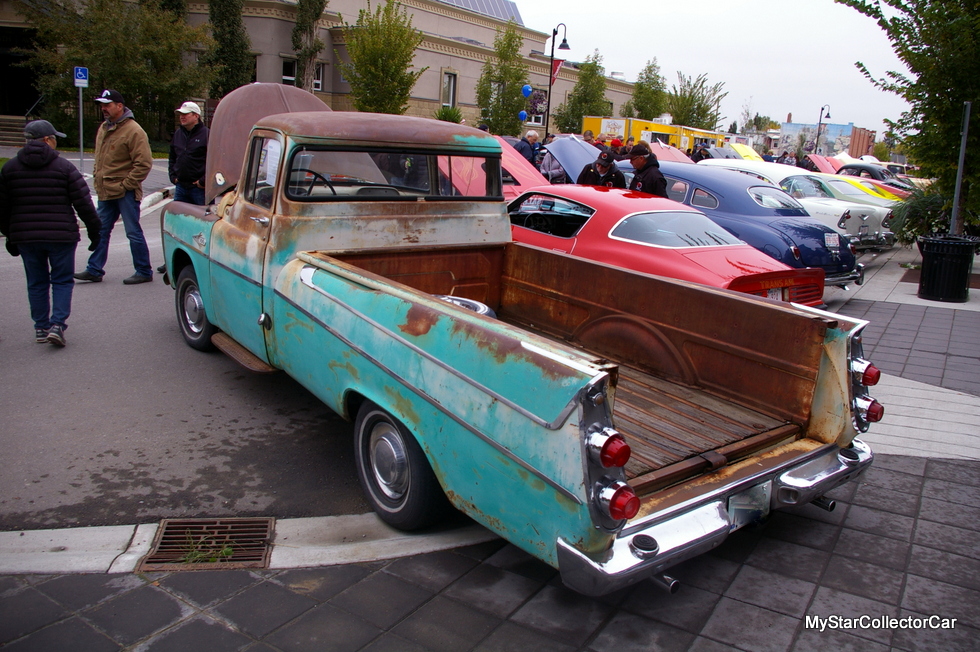 Consequently, he kept the truck at a civilized pace (50 mph/80 km/h) during his initial test drive. John's future plans include new bed floorboards, along with repairs to the truck's original tail gate.
However, he wants to preserve the rest of the truck in its original condition because the Sweptside has earned its 62-year history and John respects that element of his rare Mopar truck.
BY: Jim Sutherland
Jim Sutherland is a veteran automotive writer whose work has been published by many major print and online publications. The list includes Calgary Herald, The Truth About Cars, Red Deer Advocate, RPM Magazine, Edmonton Journal, Montreal Gazette, Windsor Star, Vancouver Province, and Post Media Wheels Section.