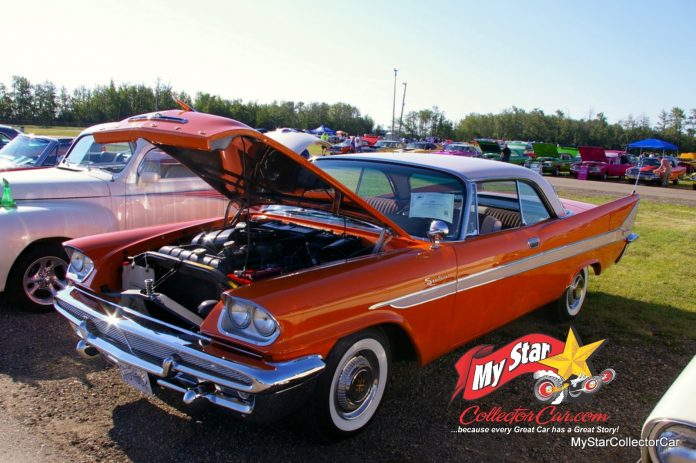 L'Donna Lynds saw her first finned Mopar when she was just a little kid back in the early 1990s.
A little Chrysler history: Virgil Exner was the man behind the Forward Look (Chrysler products with tailfins) during the Mopar design's wild ride in the late 1950s and early 1960s. Most domestic car companies offered some form of tailfins as their vehicles' terrestrial-bound counterparts to jets and rockets built during that same era.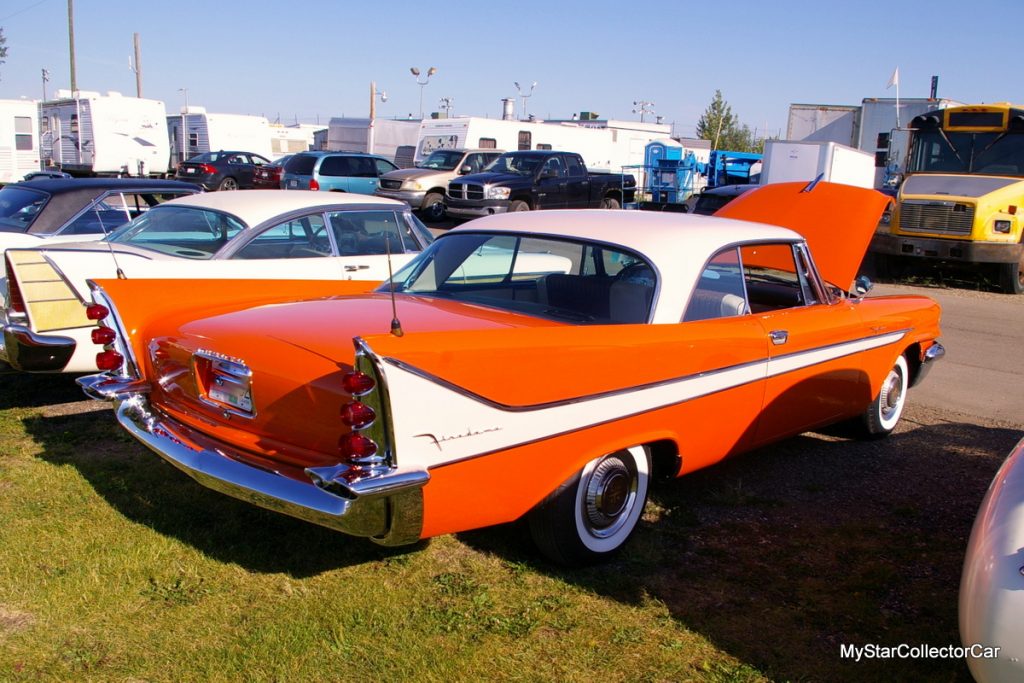 It was an exciting time for car styles, but it occurred long before L'Donna was even born. Nevertheless, L'Donna was mesmerized by the sight of her first Mopar fin car and wanted to own one when she became an adult.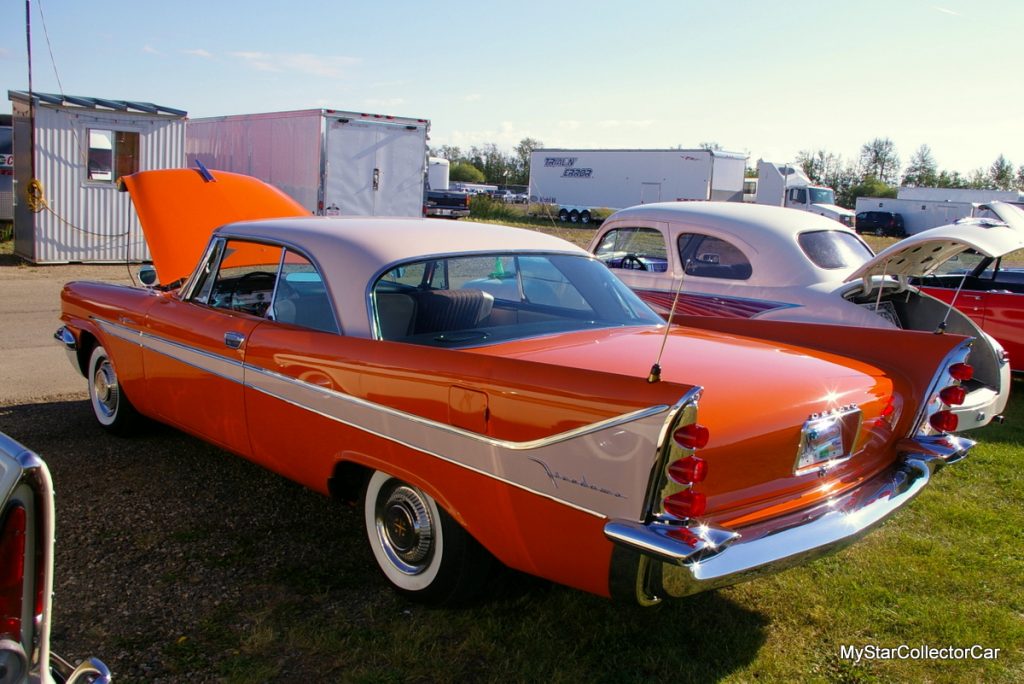 Fortunately, L'Donna's father Ron is a dyed-in-the-wool car guy and has been immersed in the hobby for many decades, so he was most assuredly onside with her search for a fin car. The father-and-daughter team finally found a suitable candidate in 2010 when they discovered their '58 DeSoto Firedome Sportsman hardtop and purchased it.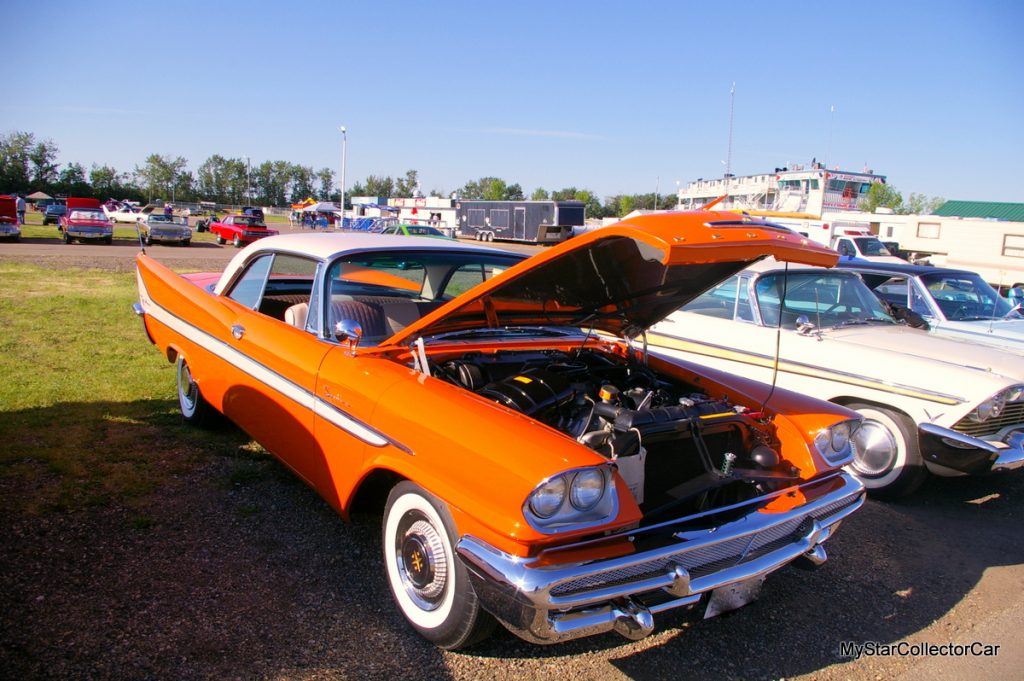 Few finned Mopars survived the decades because most were manufactured during a recession and had quality issues-along with the fact the tailfin era ended during the early years of the 1960s and was replaced by a newer more conventional automotive style. The net result was L'Donna and Ron's 1958 DeSoto was not perfect by any means, largely because so few of them existed by 2010.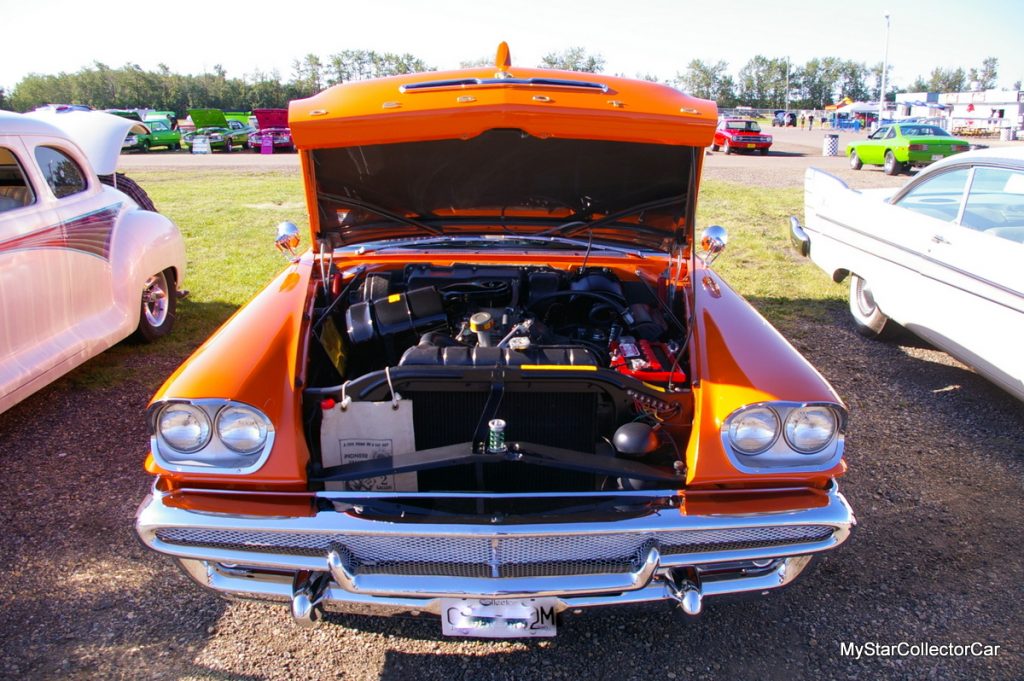 Their car was essentially a basket case that required a massive amount of work to bring it back to its original showroom glory. The DeSoto needed new floors, rocker panels, trunk floor, and even required metal repairs on its firewall. Sadly, the DeSoto's roof had been hacked to install a sunroof while its original interior fabric was replaced by a cheap blue velour interior, according to L'Donna.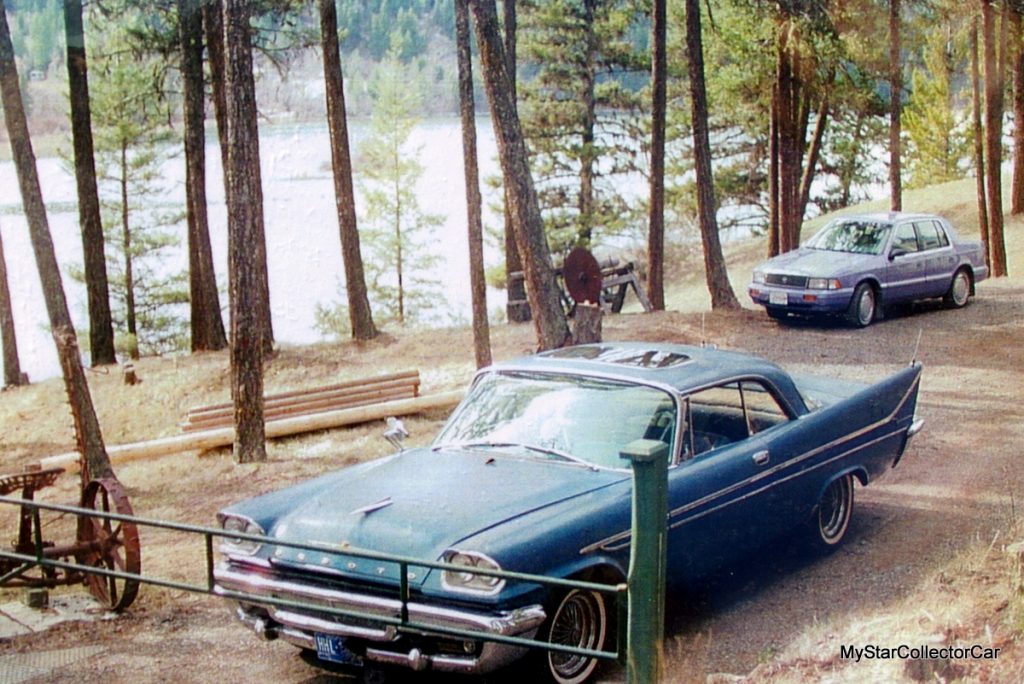 The father/daughter team's goal was to breathe life back into their 65-year-old car and maintain its originality-with one exterior exception: change the car's two-tone exterior paint scheme. L'Donna and Ron chose a more vibrant (but still period-correct color scheme for the DeSoto from 1958) that is an excellent choice in our opinion here at MyStarCollectorCar.
Additionally, a vintage upholstery expert in Oregon was able to provide a suitable period-correct interior that complemented their color change and eliminated the cheesy blue velour interior.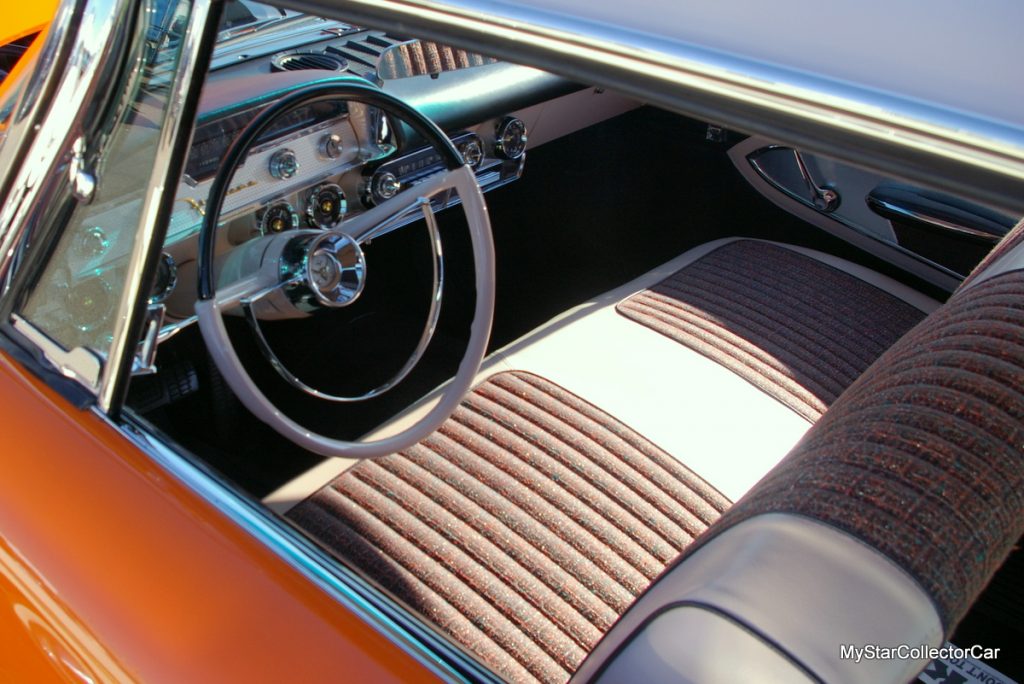 The car's interior and exterior color swaps were the only major changes from factory. Their '58 DeSoto still has its original 354 poly engine coupled to its original three-speed automatic transmission, both of which still provide dependability and power after all these years. Ron added power front disc brakes for safety reasons because L'Donna loves to drive the car.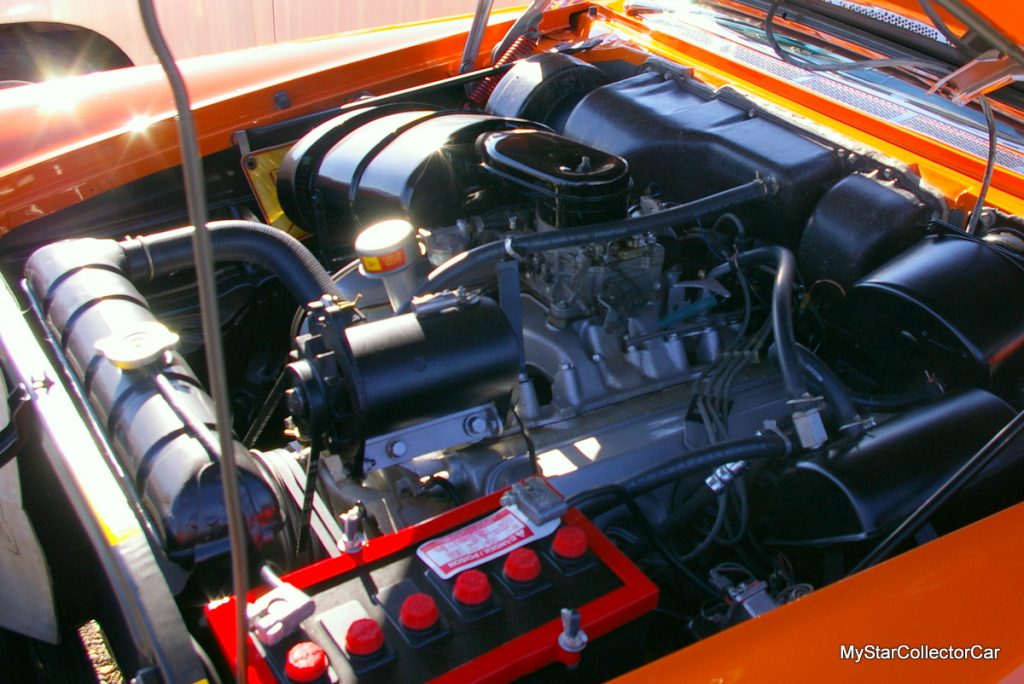 The DeSoto brand was a higher end model in the Chrysler lineup and their car has power everything, including the front seat, along with a rare rear window defogger option and clock.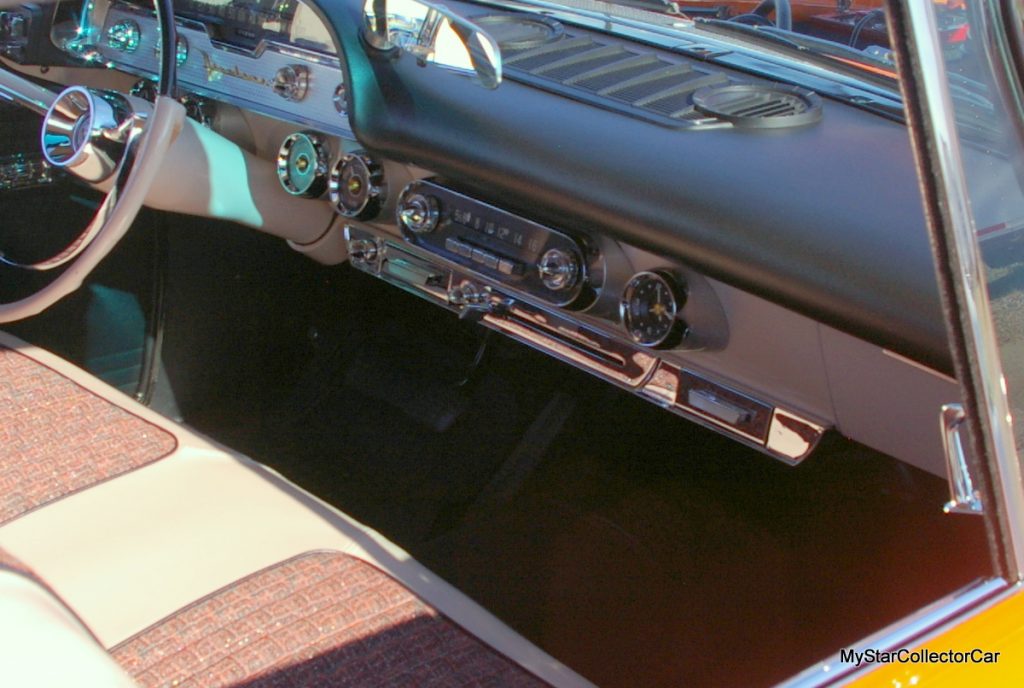 Ron's attention to the DeSoto's safety factor included aftermarket radial tires that closely resemble bias tires but offer the upgraded handling characteristics of radial tires. He also added modern sound-deadening materials to the car's cabin.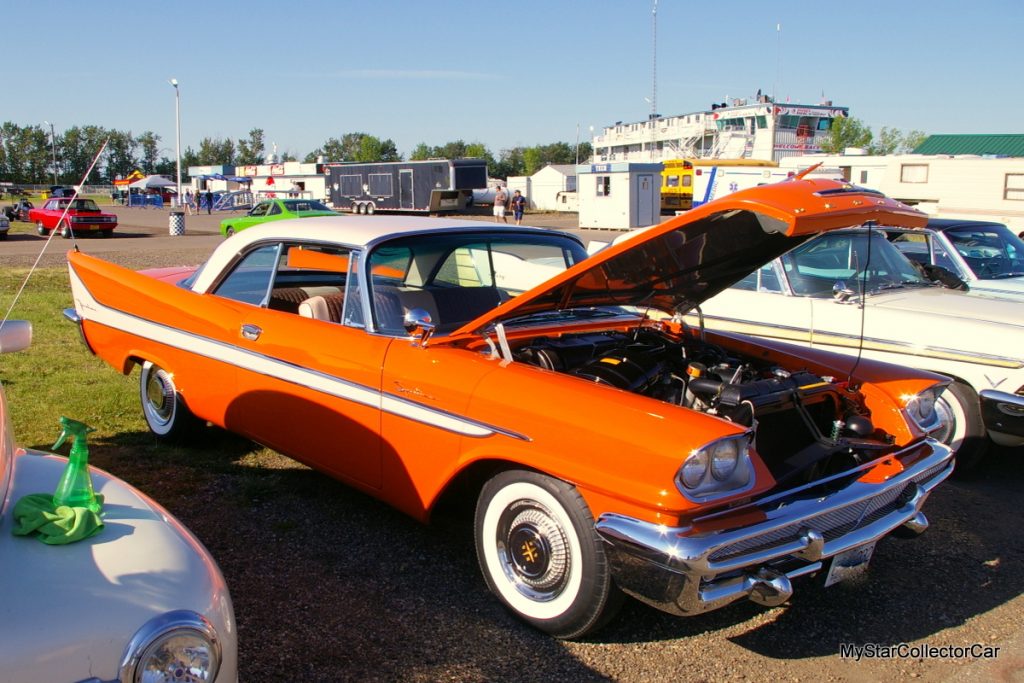 The entire process took seven years because L'Donna and Ron wanted to take care of every detail in their '58 DeSoto two-door hardtop. Mission accomplished in a big way.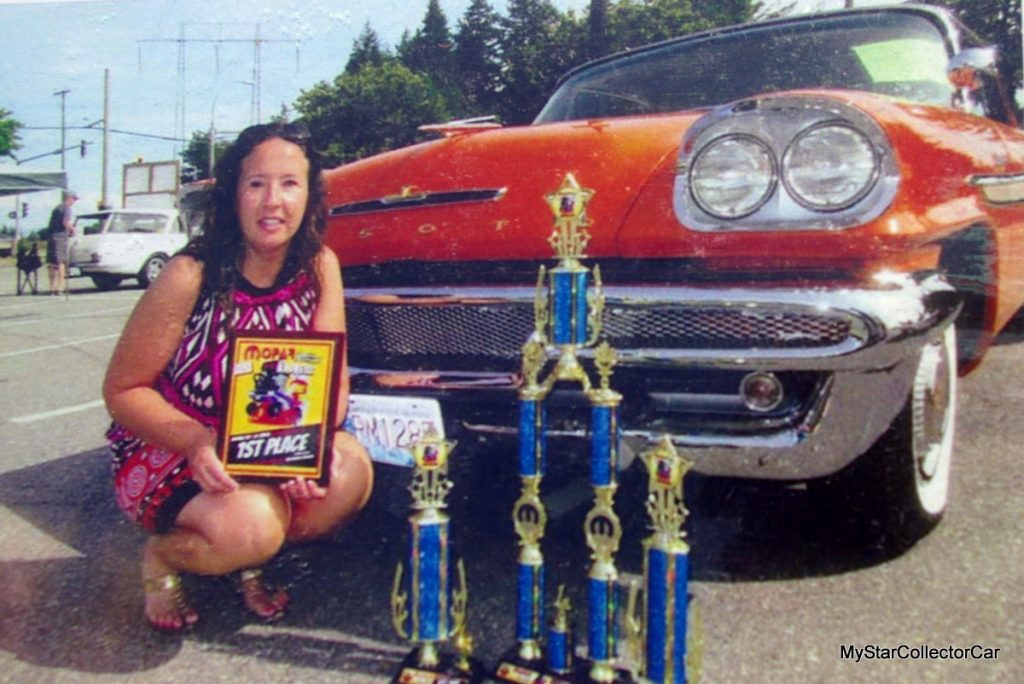 BY: Jim Sutherland
Jim Sutherland is a veteran automotive writer whose work has been published by many major print and online publications. The list includes Calgary Herald, The Truth About Cars, Red Deer Advocate, RPM Magazine, Edmonton Journal, Montreal Gazette, Windsor Star, Vancouver Province, and Post Media Wheels Section.