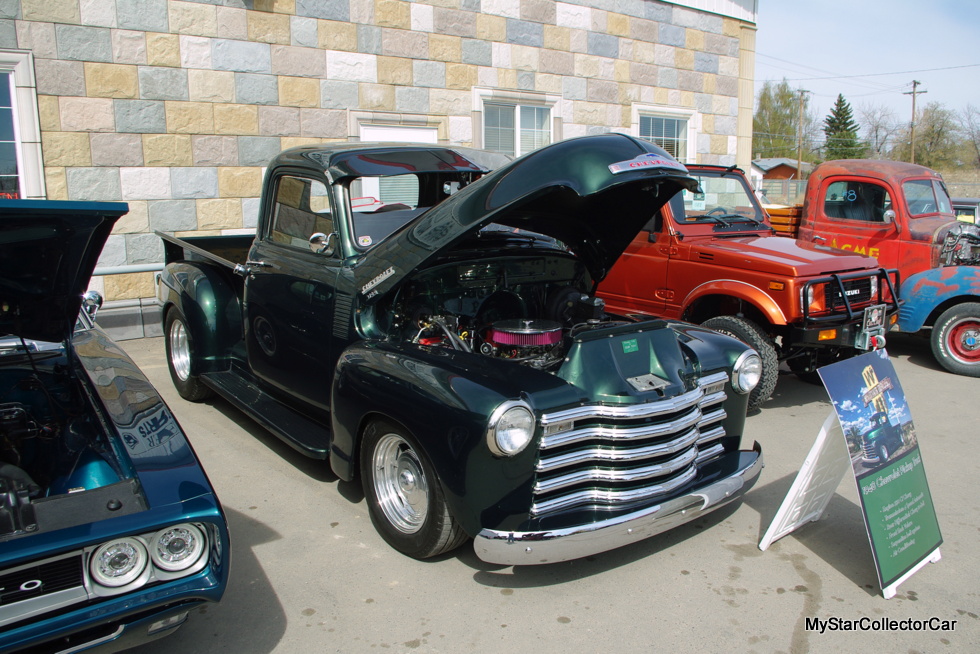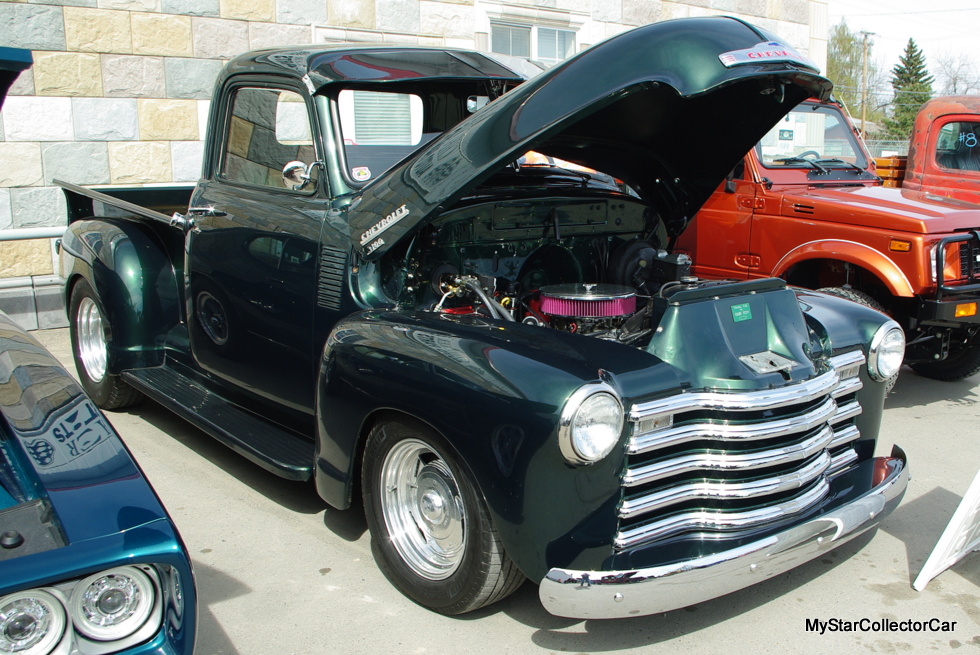 The snowbird has been a fixture in southern regions for decades and it's really picked up momentum with the Baby Boomer demographic.
Baby Boomers have the time and the money to live in more hospitable climates so they set up shop in places like Florida and Arizona.
Snowbirds also bring a lifestyle along and this includes things like classic iron.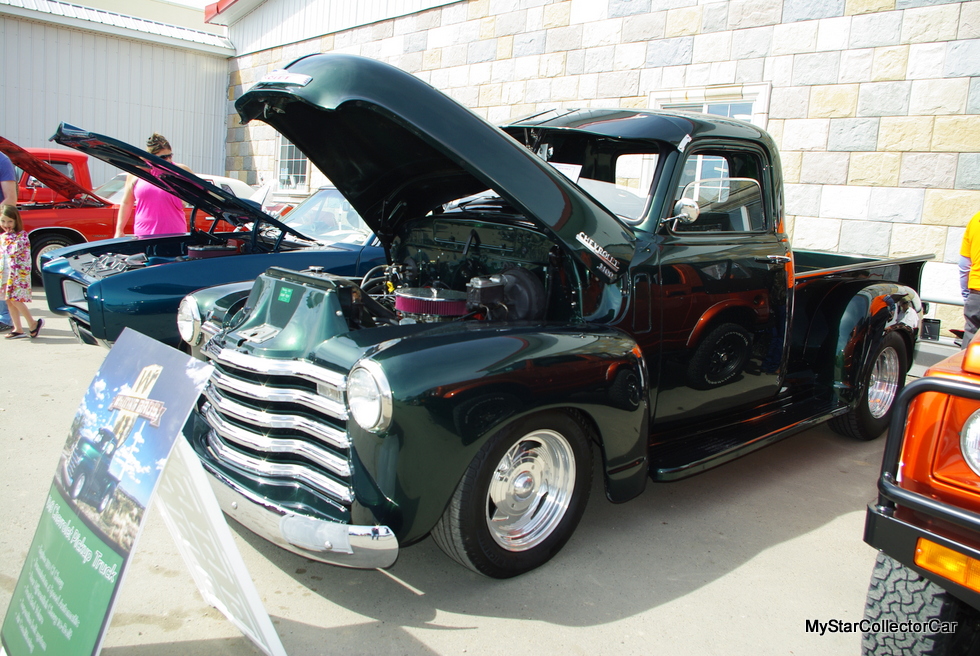 This '48 Chevy pickup is a great example of how snowbird car guys roll because it's an integral part of Doug Steele's winter lifestyle. He hauls it south because this classic old truck keeps him immersed in the Arizona car culture during the winter when his northern car brothers don't turn a wheel for six or seven months.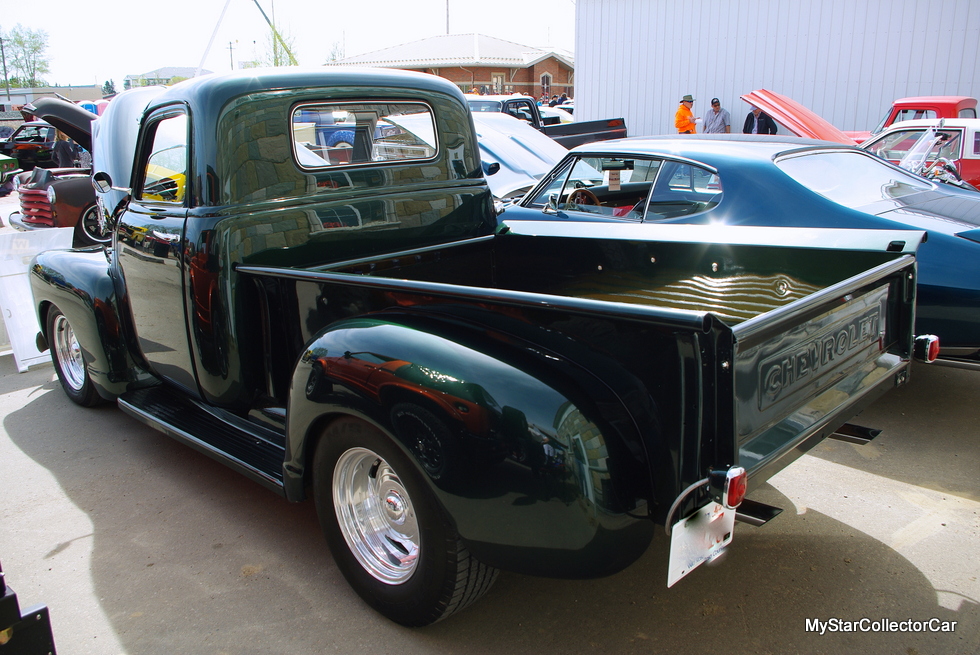 It's a recent purchase—Doug found it on Vancouver Island off the coast of British Columbia last September. Doug wanted the truck to be a winter driver in the friendly Arizona weather.
Doug explained how the Chevy is, "an old build, done in 2001" so it has a few features you don't see on a later build. There's a Volare front end—a popular modification until the Mustang II took over the front end wars in custom vehicles.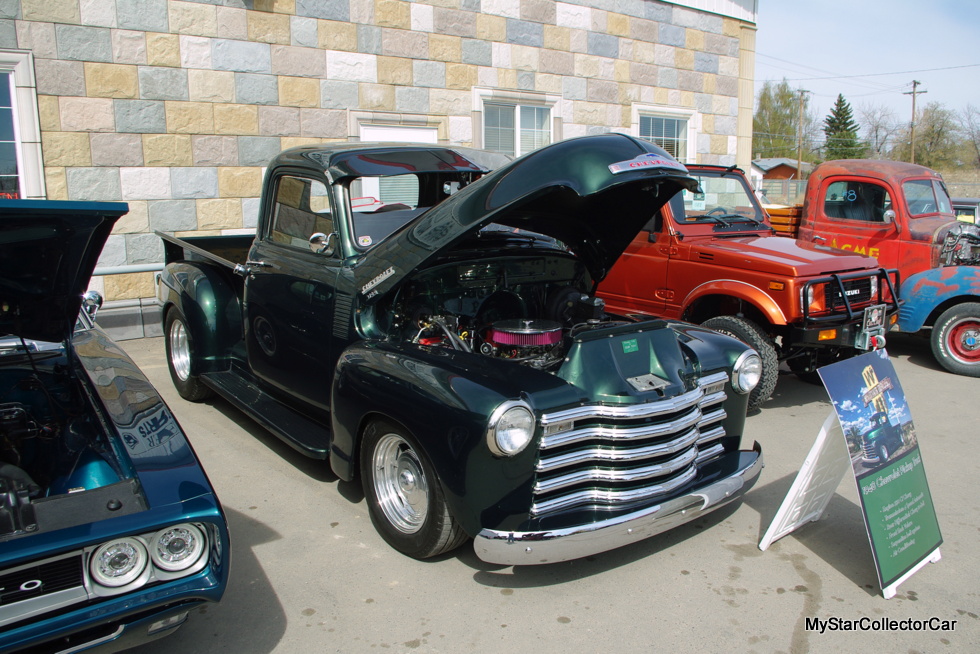 The truck has a 350 small block connected to a 200R4 so it shows flashes of what guys were doing in builds 17 years ago. Doug said the wheels are obsolete so he had to do some serious detailing to bring them back but he likes the look.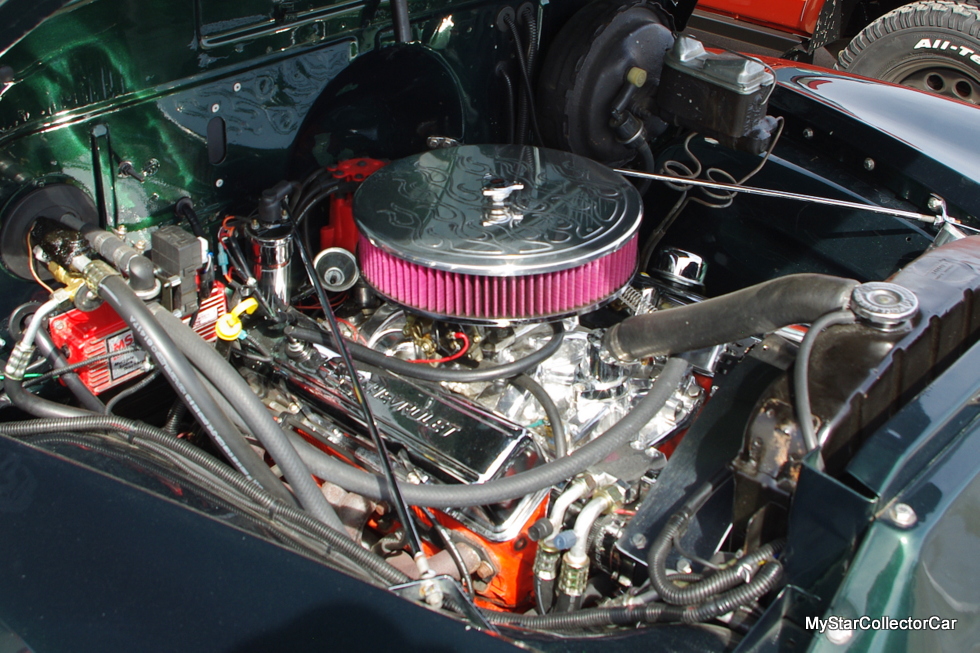 There were other issues with the old Chevy. Doug said it "didn't have a heater" so that became a priority but he went in a different direction. He went for an air conditioning system because this truck spends a fair amount of time in hot weather—no matter what the calendar reads. This upgrade meant the intake manifold had to be changed too so Doug had an air conditioning specialist in Arizona set it up because experience is the key to a successful retrofit.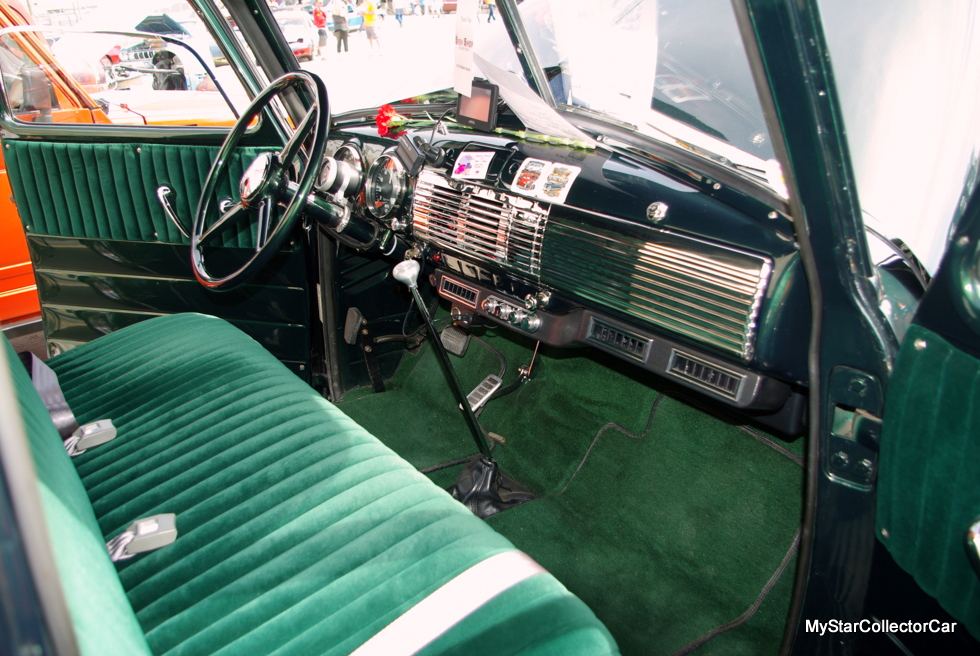 The rear end was also a concern so that became a priority during the Arizona visit and it cut into the driving time as Doug explained it "was in the shop more than not" during the winter but he did get to some classic shows.
The truck was at the Goodguys Fall and Spring shows plus he had the Chevy at the Scottsdale Pavilions Car show this past winter. There are plans for several summer shows back in Canada so the truck is going to see a lot of road miles in 2018. Doug noted a lot of spectators are more interested in his sign because it's an Arizona landmark.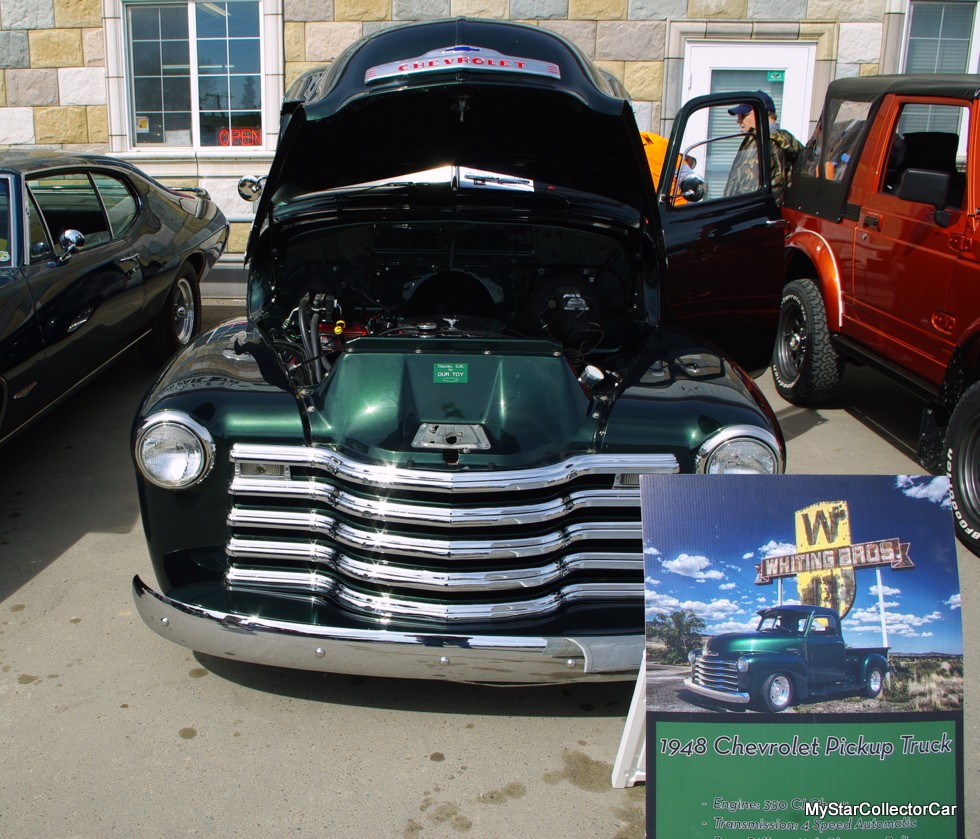 Doug has rolled up about 6 or 700 miles so far in the truck and he describes the ride as "solid, but a little stiff in the back" so he may consider a running it with one less leaf but generally he's very happy with the '48 Chevy.The only real problem occurred on the trailer when the visor split on the way home.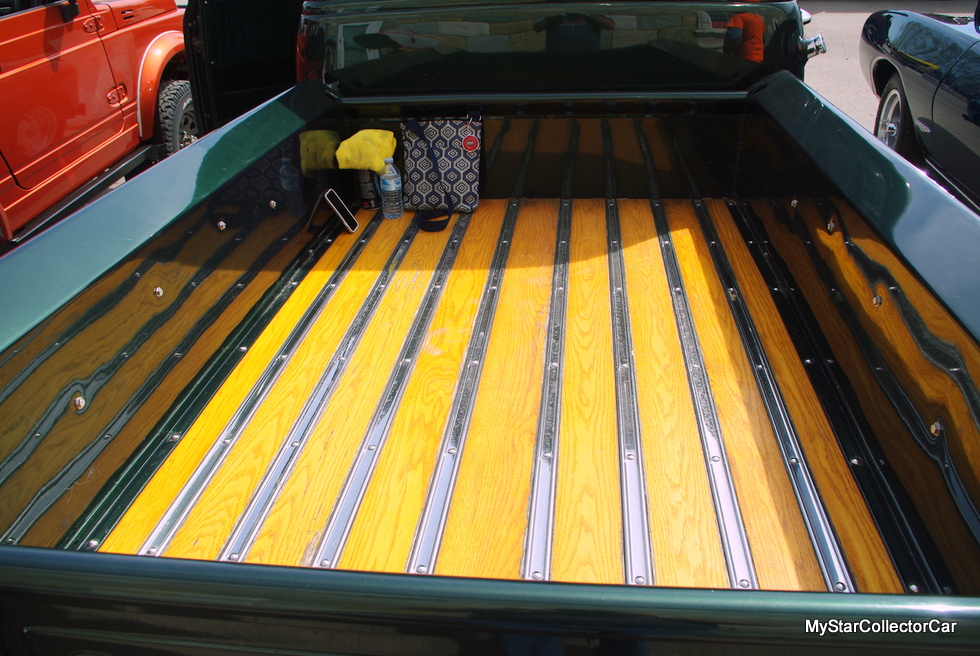 He estimates the gas mileage at around 15 miles per gallon so it's not going to win an economy battle but the reliability factor is high.
There's been only one negative experience so far in Doug's story. He went through a rigorous customs inspection at the Canadian border because he had so many invoices. It worked out well but it wasn't the most fond memory he had with the truck but that's what happens when you cross a border.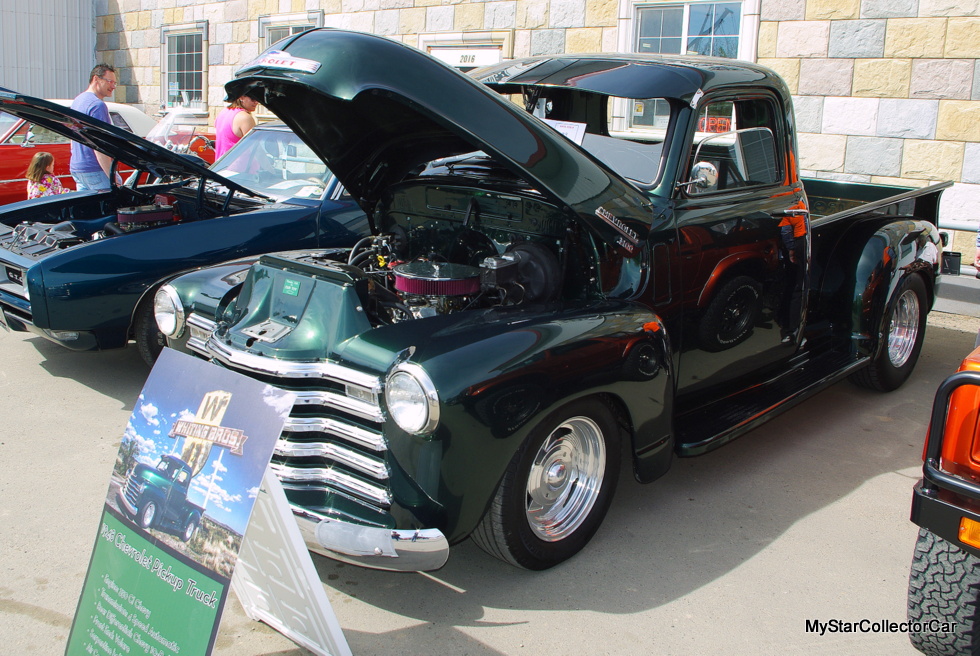 Every snowbird—human or machine knows the routine but the pain is minor when you weigh it against a warm winter.  
By: Jerry Sutherland
Jerry Sutherland is a veteran automotive writer with a primary focus on the collector car hobby. His work has been published in many outlets and publications, including the National Post, Calgary Herald, Edmonton Journal, Ottawa Citizen, Montreal Gazette, Saskatoon StarPhoenix, Regina Leader-Post,  Vancouver Sun and The Truth About Cars. He is also a regular contributor to Auto Roundup Publications.
Please re-post this if you like this article.