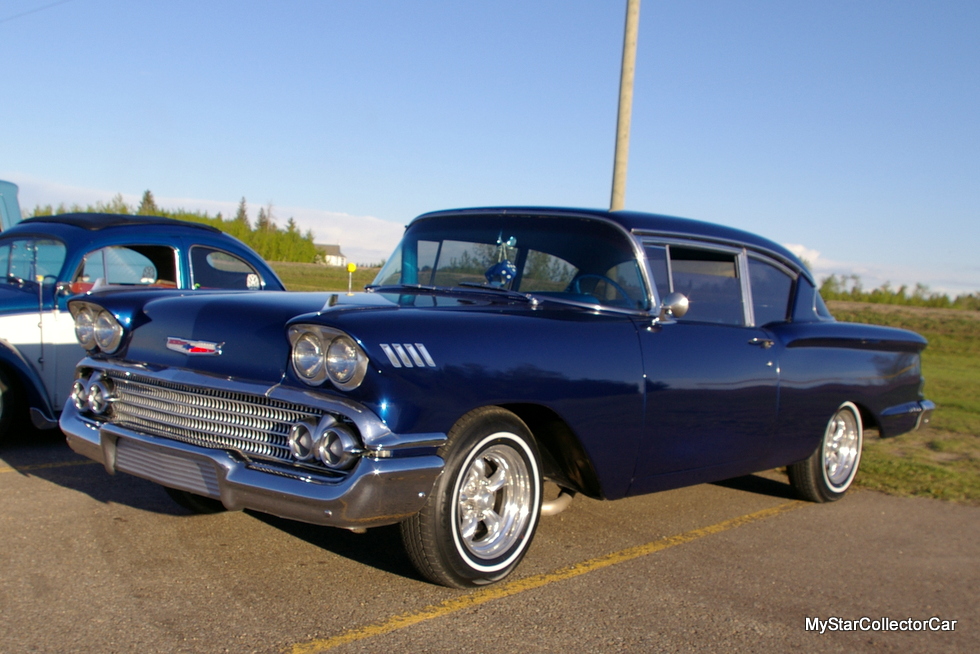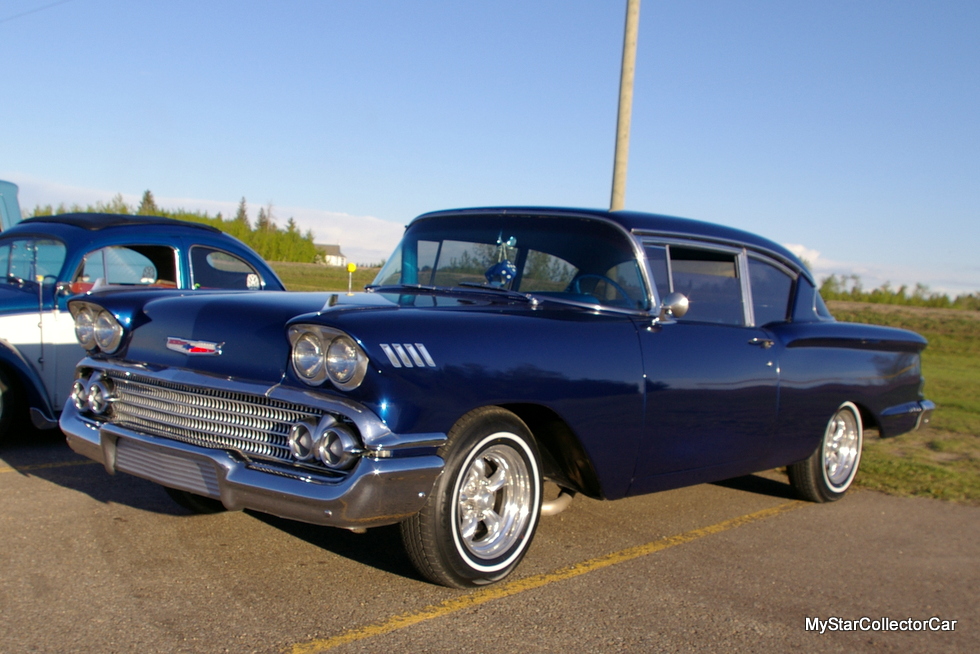 The Chevrolet Delray made its debut in 1954 as a no-frills car for budget-minded customers.
The Delray was initially a sub-species of the low end Chevy 210 and remained in that category until it became a standalone model in 1958 during its final production year.
The Fifties were a time of big bling for Big Three cars and the result was a simple caste system that put more chrome on cars based upon the size of the buyer's check.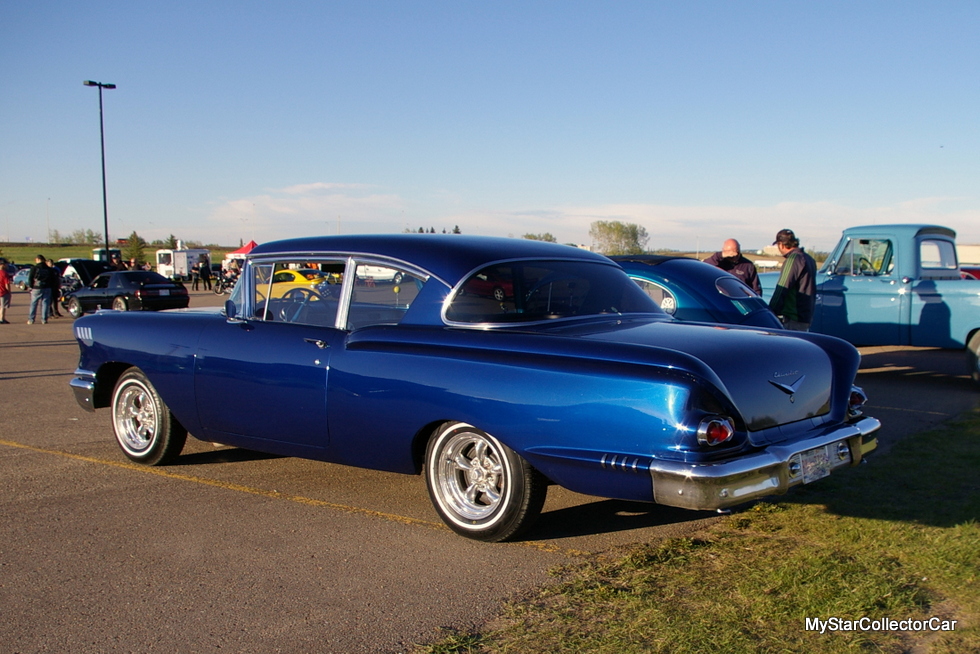 In 1958, the Impala was top dog in the Chevy caste system and showed off its lofty stature with a very generous endowment of chrome and stainless steel.

The '58 Delray was at the opposite end of the equation because it had a minimalist approach to car jewelry. The smaller sticker price meant bling was very scarce on the Delray and there was plenty of painted sheet metal on the Delray with very little shiny stuff.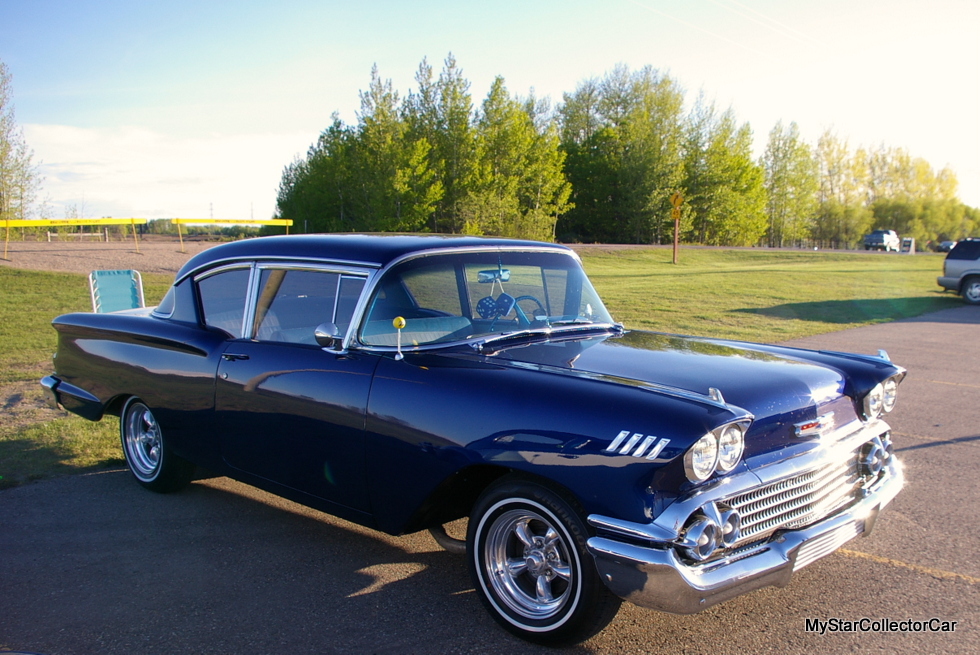 A 1958 Delray was a guest at a recent car show and it had no chrome on it. The car looked clean but owner Mitch Boomer is on the hunt for a complete set of Delray chrome for his Chevy.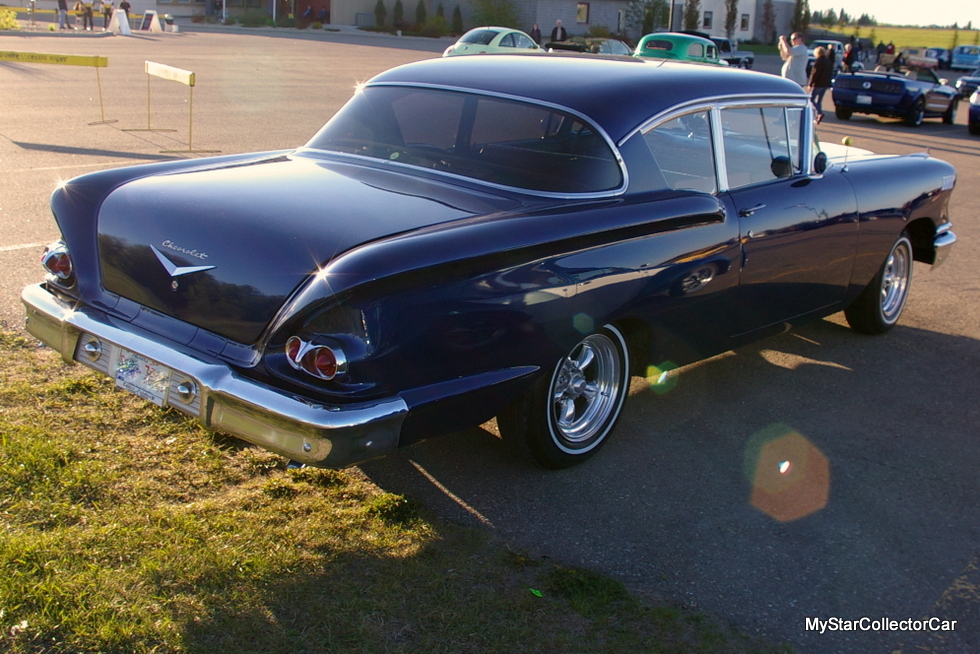 Mitch was taken with the Delray the first time he saw the "bone basic model" in his words and decided he wanted to own it. Mitch said the '58 Delray was "something different" and he leans toward the unusual choices.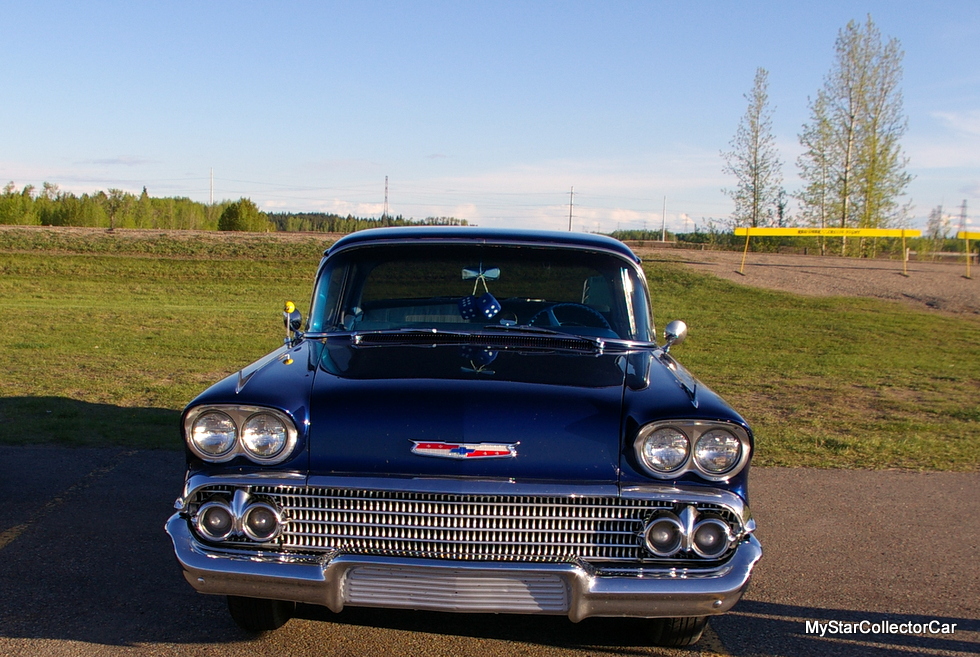 Mitch is a young guy who was born many years after the Fabulous Fifties but he always like the car culture from a bygone era. He is also a family man and decided to unload his hot rod coupe for something with a back seat for his kids.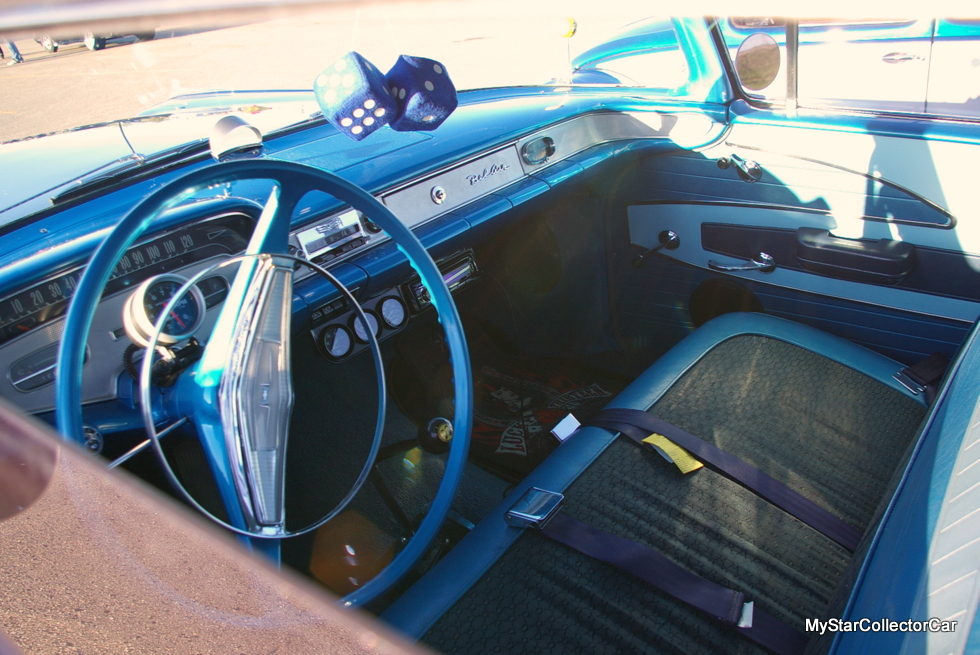 Enter the Delray to provide a very cool replacement for his hot rod and give Mitch a way to haul his family with him. In Mitch's words, it was "family friendly".
Mitch also said he "had enough of working on cars and just wanted to drive one", so the resto mod '58 Chevy was a good fit for him at this point in his life. The Delray has undergone a heart transplant and now sports a 350 small block Chevy mated up to a Saginaw 4-speed.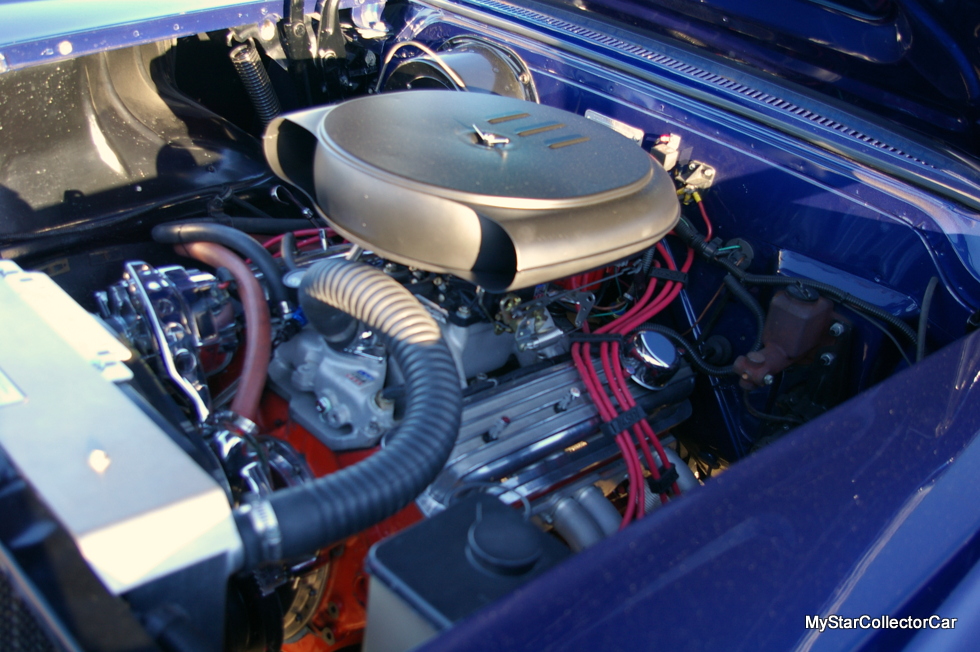 Somebody else did all the heavy lifting on the power train and now Mitch gets to enjoy the fruits of their labor. It should come as no surprise the Delray was originally a bare bones car with a mild-mannered six- cylinder engine and a green paint job.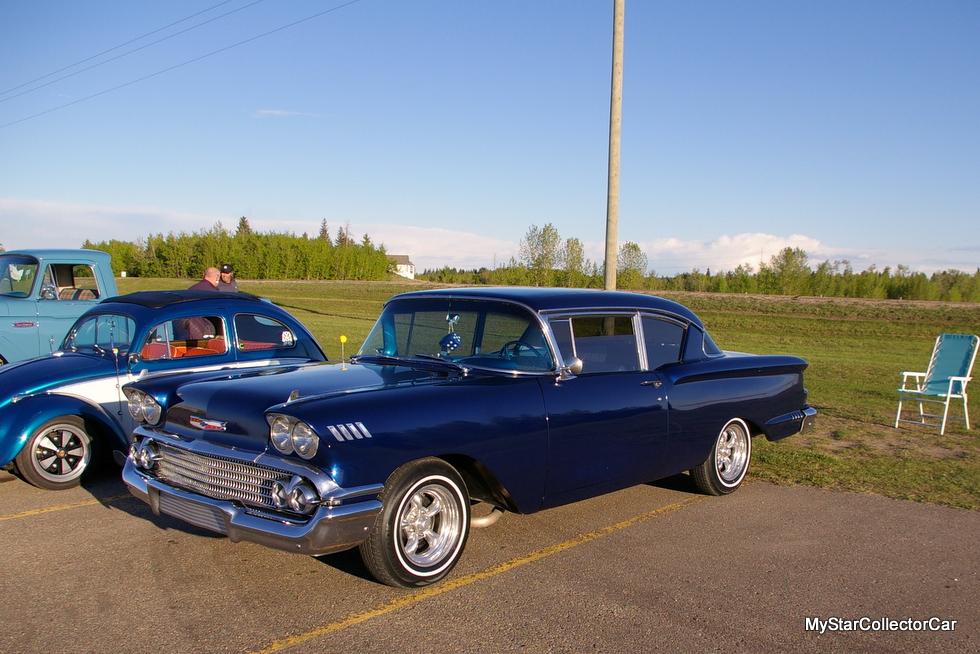 There is little doubt the original owner was likely a careful person who was not particularly interested in show or go when he purchased the Delray. The Delray models were built to suit a modest, practical purpose and then get a harsh introduction to the crusher when they could no longer live up to their end of the bargain.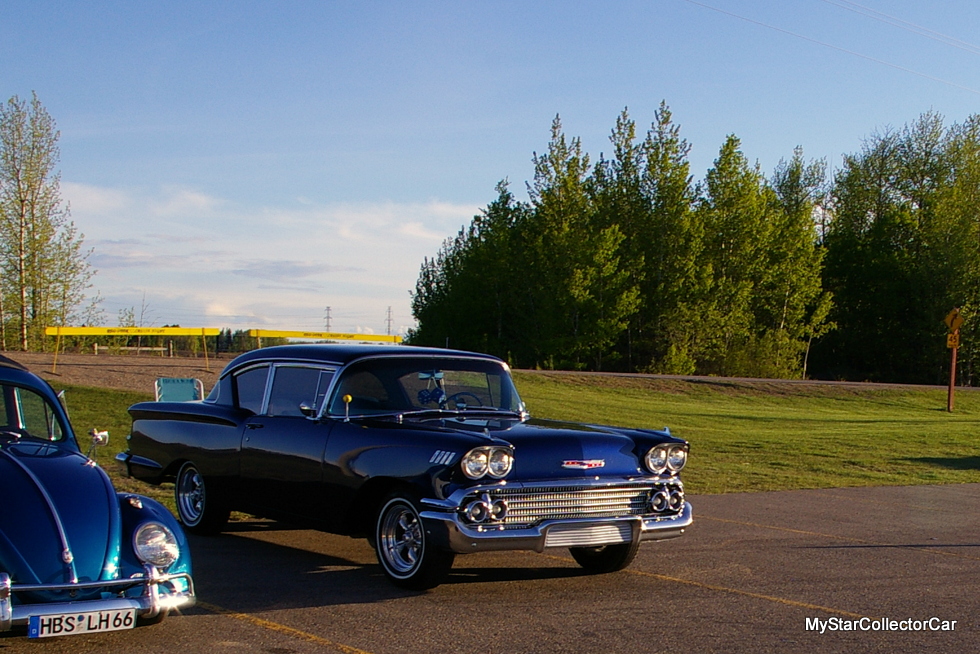 However, this Delray's story has a happy ending for both car and owner.
The Chevy has a new lease on life and the owner has a very cool ride for his family.
Jim Sutherland
CLICK HERE to Like us on Facebook
CLICK HERE to Follow us on Twitter
CLICK HERE to Follow us on Pinterest