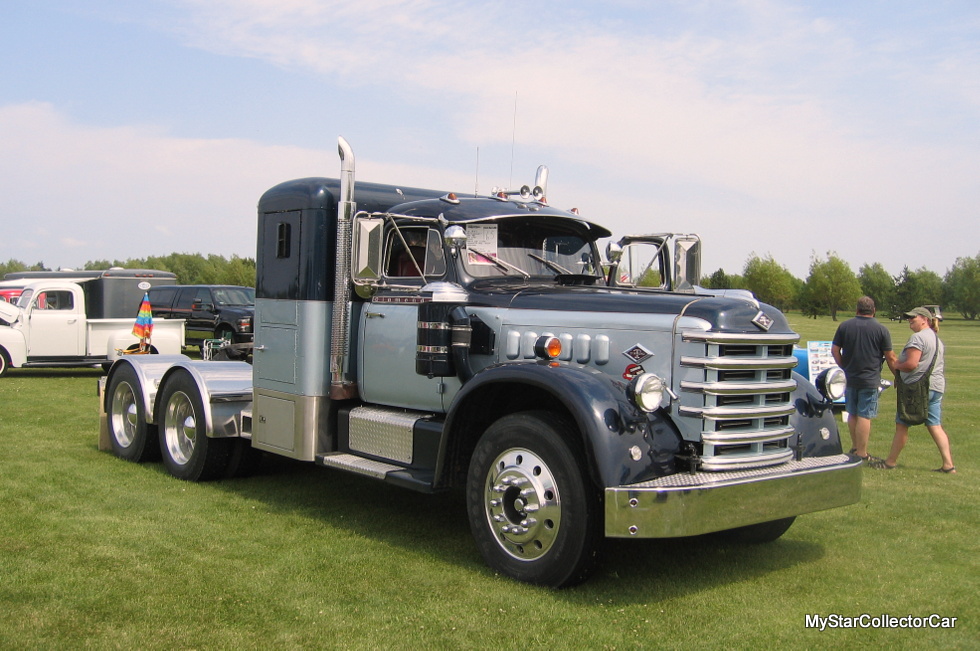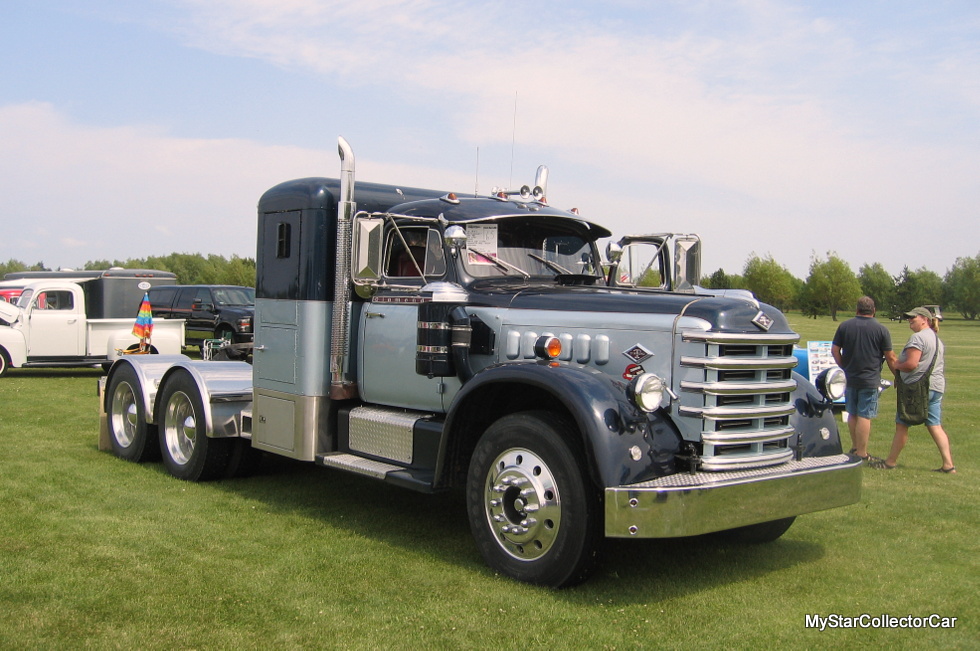 It would be more than fair to say that we do not encounter too many 1951 semi-trucks at car shows.
It would also be fair to say that most 1951 Diamond T 921N highway tractors hauled their last loads down the road a long time before the dawn of the 21st Century.
That's why we were very happy to find Barry Davis and his restored '51 at a 2012 summer car show.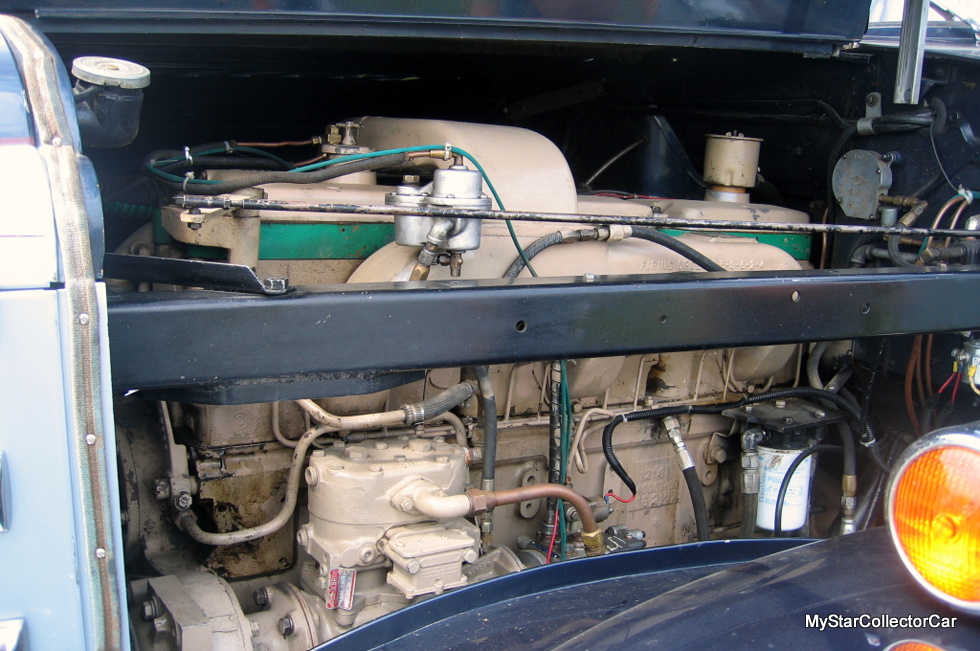 These babies came from an era when 45-50 mph speeds were a comfortable rate of travel for the trucker crowd in the early 50s. Barry's Diamond T road warrior is equipped with a Cummins 220 diesel engine that was a powerful alternative to the gas jobs of the era. In fact, he claims that his Diamond T is "fast enough to kill bugs on the highway".
Barry has always been a fan of vintage big rigs and especially the Diamond T brand since the 50s when he first saw one on the road. He has considerable big rig experience because he worked nights and weekends as a trucker in order to help pay his way through university as a young guy.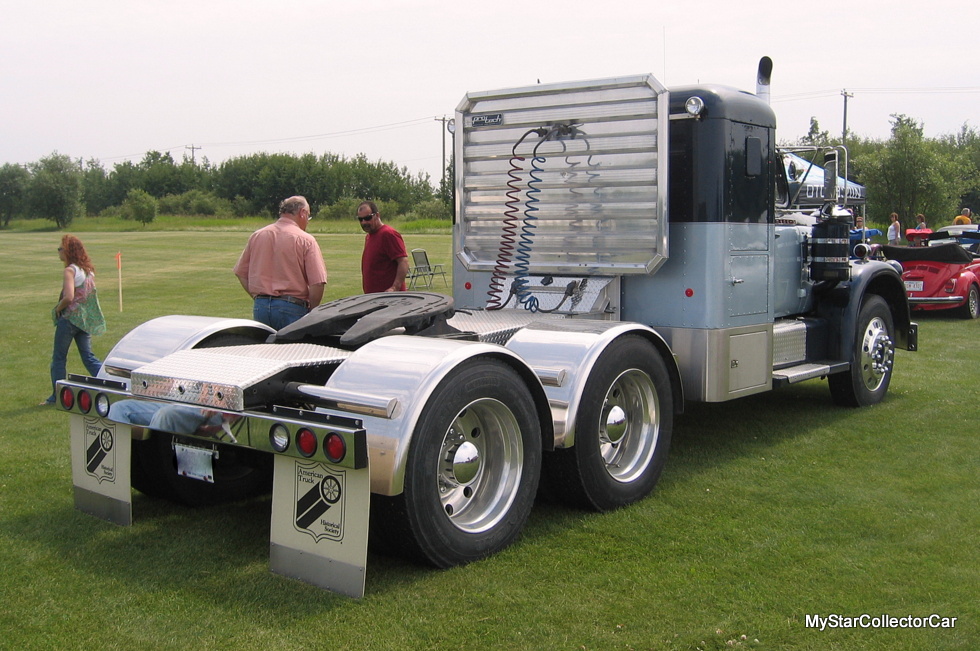 Barry decided that his collection of vintage vehicles needed to include a big Diamond T truck to go along with his Diamond T pickup truck. He found this 1951 big rig in Montana after an extensive search because the Diamond T Registry shows only 2 other 1951 Diamond T 921Ns still on the road, including the first one.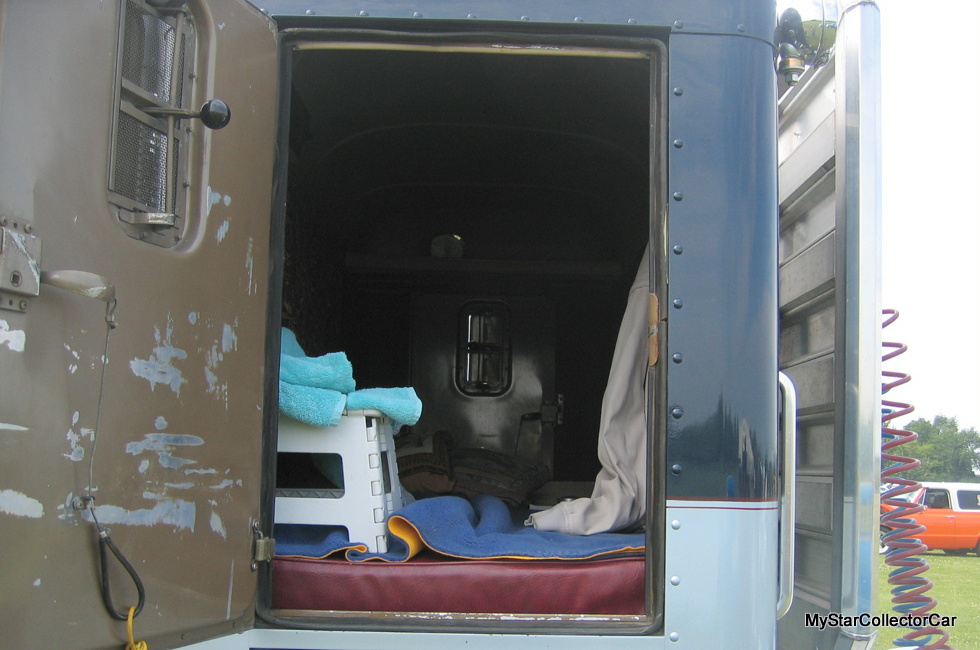 Barry's 921N is the second one off the assembly line and it spent its entire life at hard labor, including a long stint in the logging industry before it was rigged out for the construction business. Barry has owned it for five years after a long search and enjoys the summer show circuit behind the wheel of his retired Diamond T workhorse.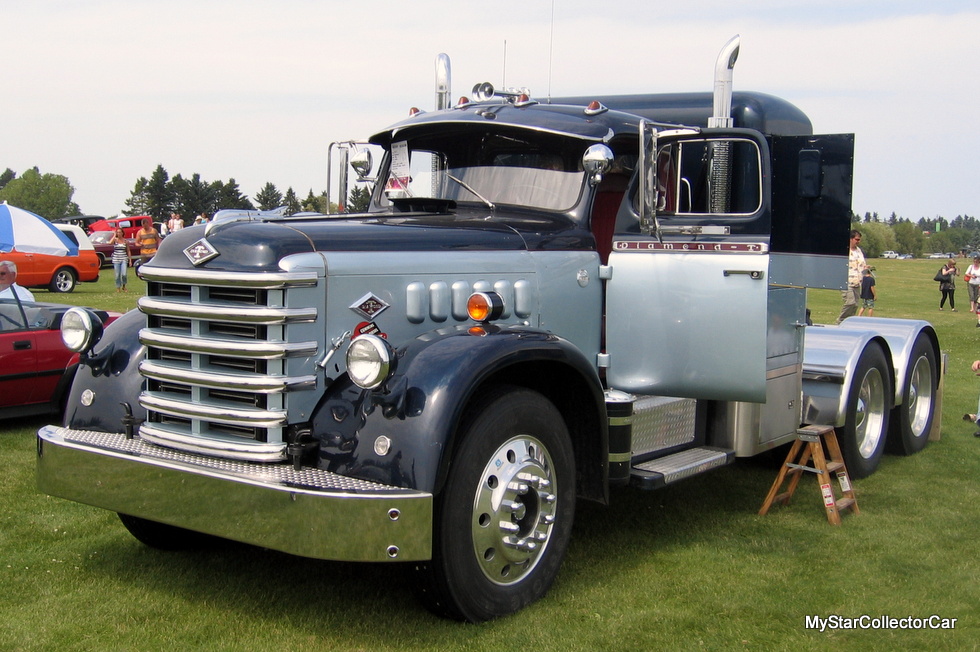 His Diamond T was advertised by in its sales brochure with comfort features like its foam rubber on top of springs but make no mistake about it: this truck was a lumber wagon on wheels in more ways than one in 1951. No sales pitch will change that reality.
That is not a major drawback for the former trucker because Barry drove plenty of old school big rigs that had a similar ride during his own younger years as a trucker. Nor are the throngs of very curious car show-goers who flock around the Diamond T at every event.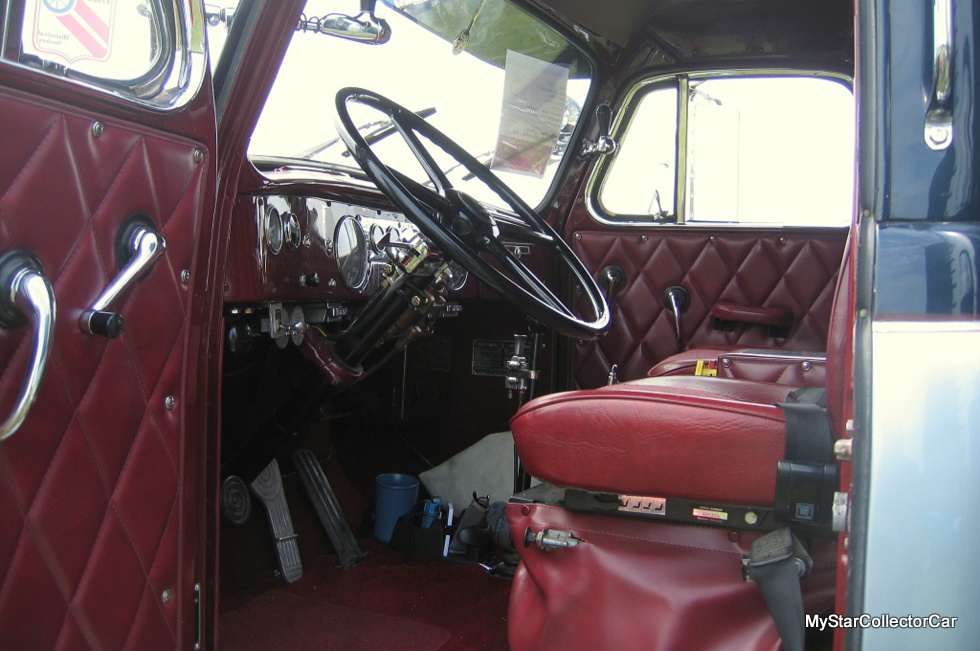 Barry is a very friendly guy who is well-suited to his role as owner/historian of the truck. He will answer any questions and even invites people to climb up behind the wheel of the old truck and stare down the hood of trucking history for a few minutes.
There have even been a few old truckers at car shows who drove the old Diamond Ts back in the day and were thrilled to have an opportunity to jump behind the wheel and relive some fond road memories.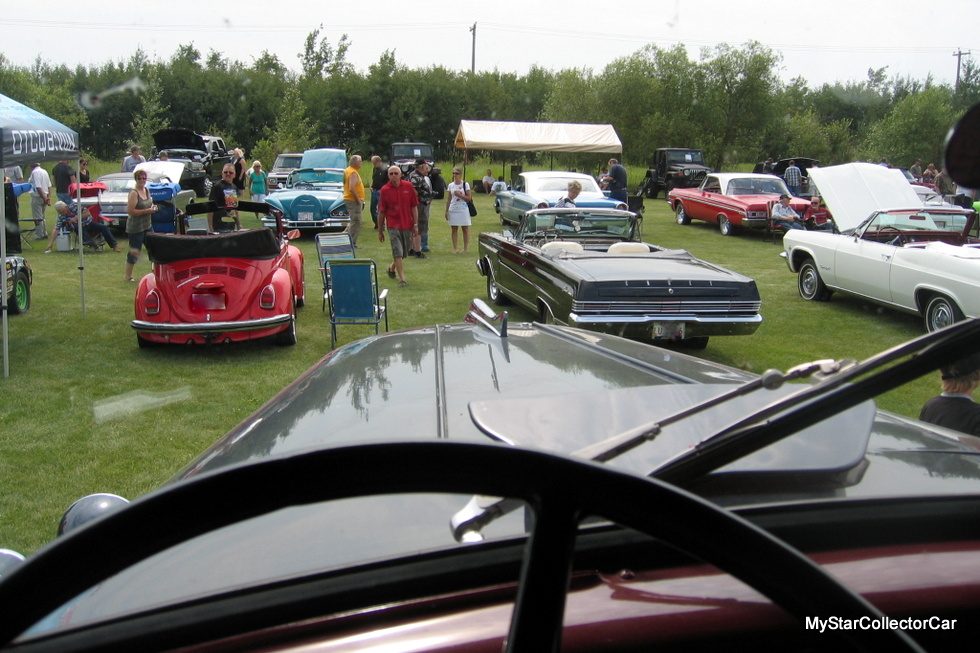 This rare 1951 Diamond T has the perfect owner in 2013: a friendly guy who is more than willing to share his knowledge and vehicle with a grateful 21st century car show crowd.
Jim Sutherland