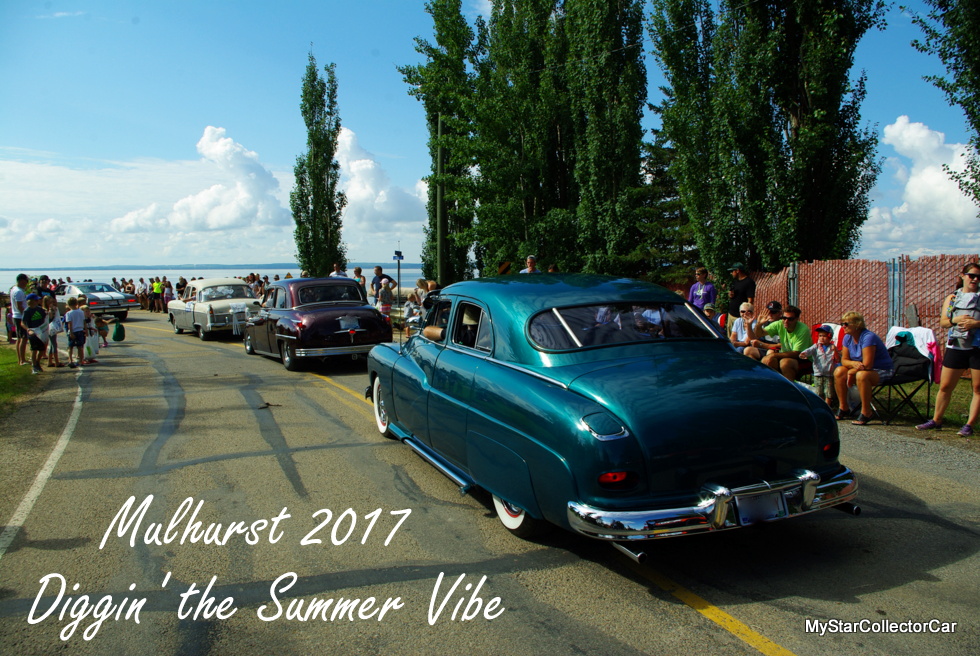 Mulhurst, Alberta is better known as Mulhurst Bay because it is a summer resort that borders on Pigeon Lake.
MSCC does not know the exact origin of the name for Pigeon Lake, but we saw more vintage cars than pigeons during our annual visit to Mulhurst Bay for their annual summer festival.
What's not to like about Muhurst Bay?
It's a retro resort town that looks like it belongs in the classic song 'A Summer Place'– even though this summer place is alive and well in 2017. In short, it is a very cool hamlet with a very cool car show.
MSCC spotted a rare 1972 Ford Cortina along the lake shore drive in Mulhurst Bay. This British import was a relatively common sight in early 70s Canada, but it has largely disappeared by the 21st century.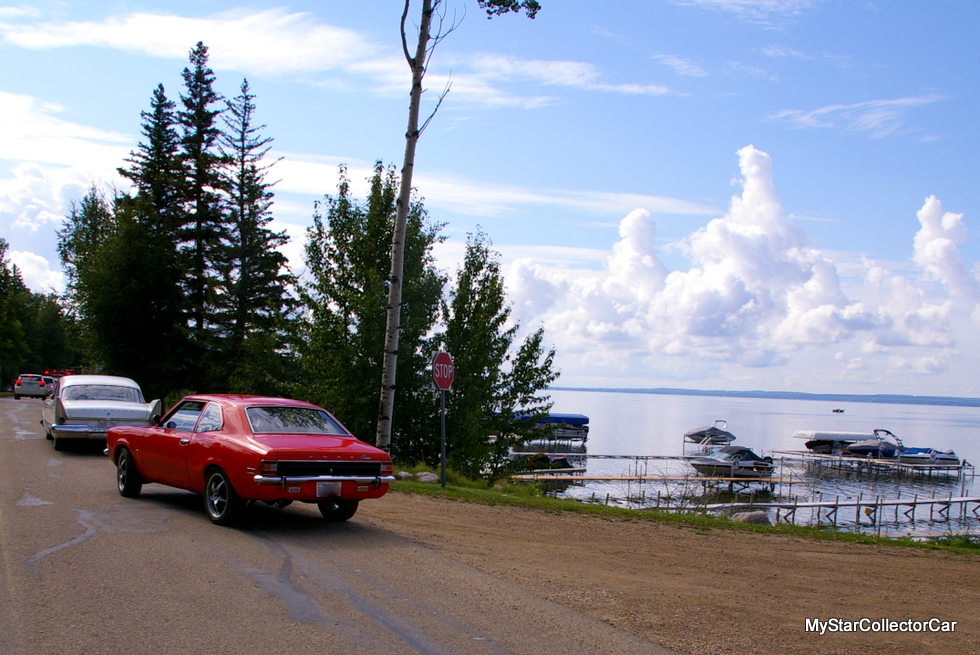 The British-built cars were not designed to survive a tough Canadian winter and most Cortinas were long gone before the end of the 20th century.

The story behind this now-rare 1972 Cortina involves a son and his late father, the only two people who have ever owned the car. Learn the complete story behind this car in a future MyStarCollectorCar article.
The most famous 1958 Plymouth on the planet is Christine. A 1958 cousin of Christine was at the Mulhurst Bay show and MyStar was fortunate enough to get the story behind this 1958 Plymouth Plaza two-door sedan.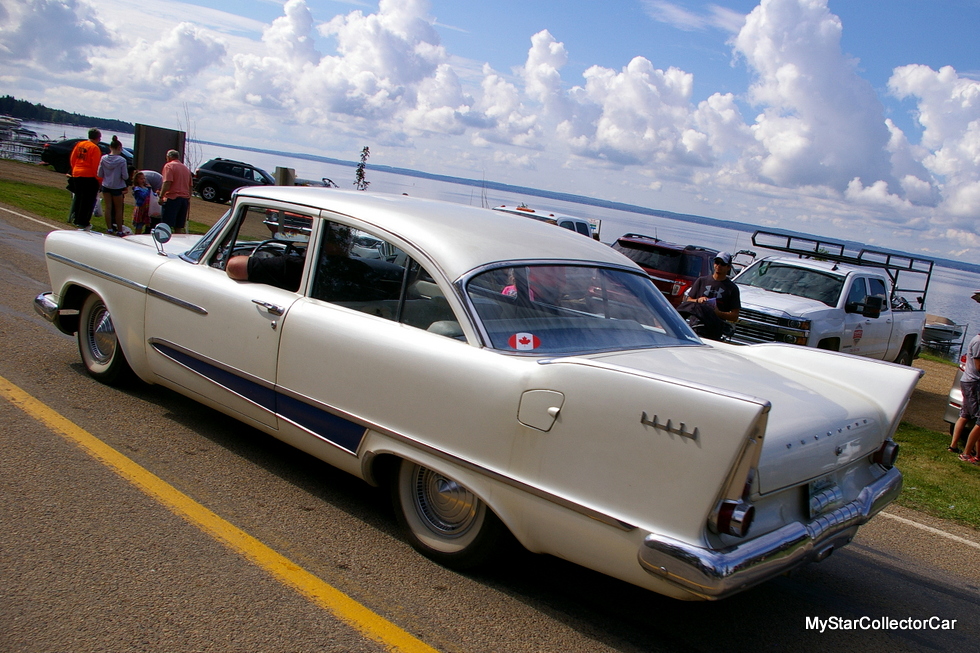 The car was built in the United States and spent plenty of time in that great country, but it was not built in Michigan. Find out where it was actually manufactured, along with the very interesting story behind this unique finned wonder, in a future MSCC story.
MyStar is still certain there is no such thing as a 1947 Monarch pickup truck-unless a former owner with a very creative mind was able to build a 1947 Monarch truck. The truth is a Monarch was a Canadian-built car that was never a truck.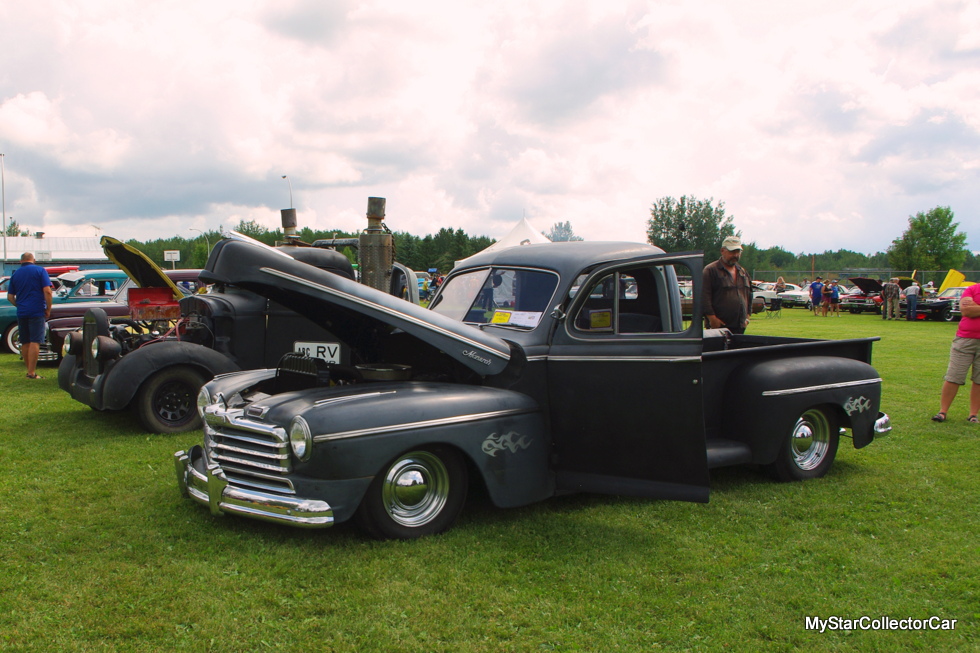 However, there was indeed a 1947 Monarch ½ ton at the Mulhurst Bay show and MSCC was able to get its story. The current owner is a colorful woman who was very enthusiastic about her unique truck. Her story will unfold in a future MSCC article.
A 1967 Plymouth GTX Hemi also had a father and son connection that really made this a great future story for MyStarCollectorCar. MyStar was able to get the story about how and why this car bonds a son with his late father.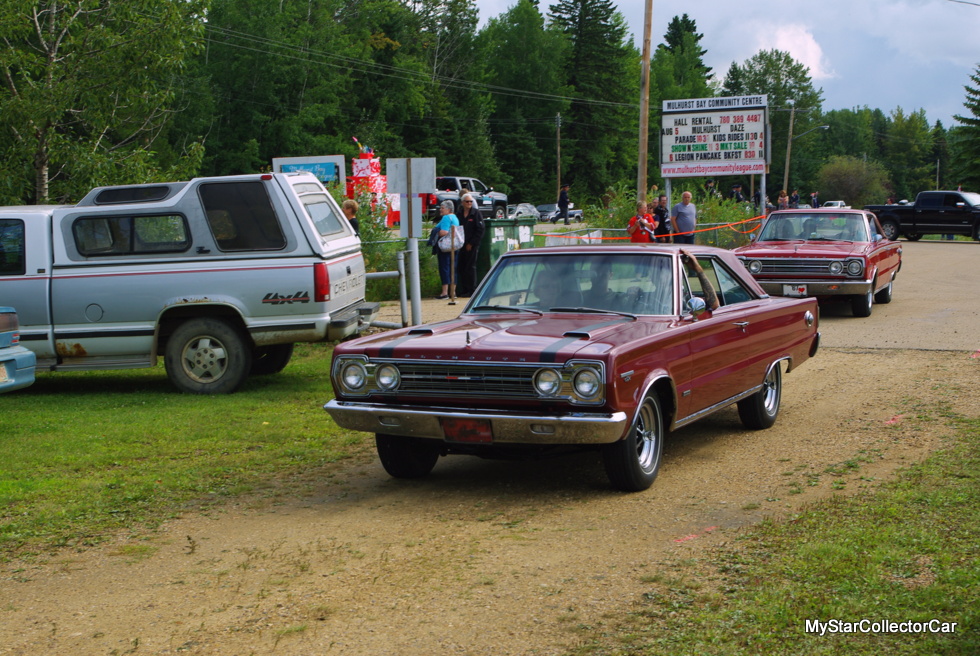 Our readers will also learn the reason in a future MSCC piece.
Full disclosure on the next car story: MSCC thought we saw a 1959 Ford Zephyr in the parade at Mulhurst Bay. We were wrong because the British Ford was actually a Zodiac and was a step above a Zephyr on the Ford totem pole.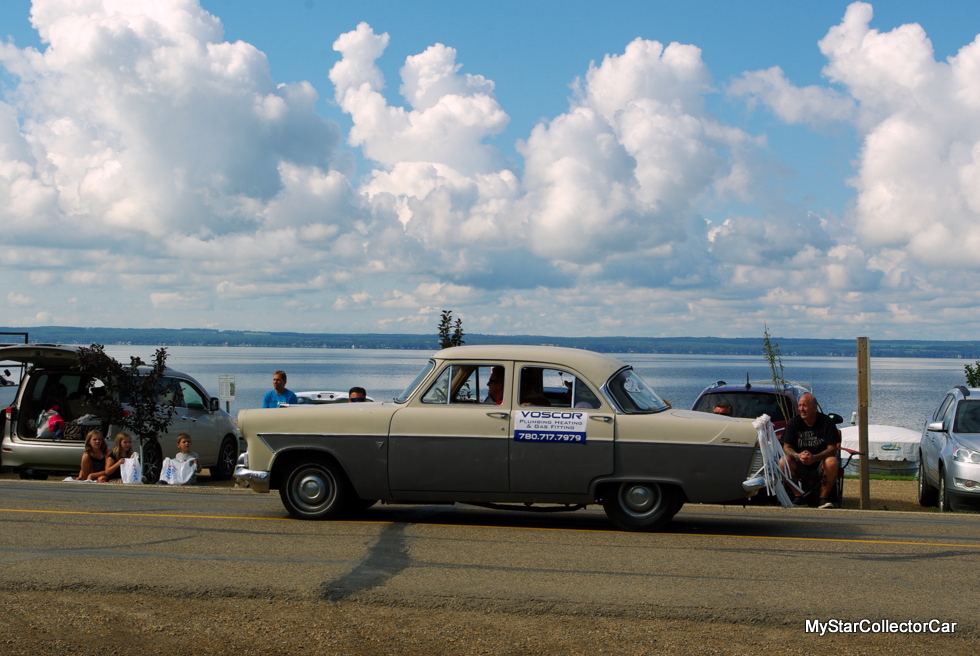 The upscale 58-year-old British car has only had two owners and MyStar will share the Zodiac's full story in a future article.
Last, but most certainly not least at Mulhurst Bay, was a wild 1969 Dodge Charger R/T that had undergone a major attitude adjustment over the past several decade. Its owner bought the car as a teenager and transformed the car over the years.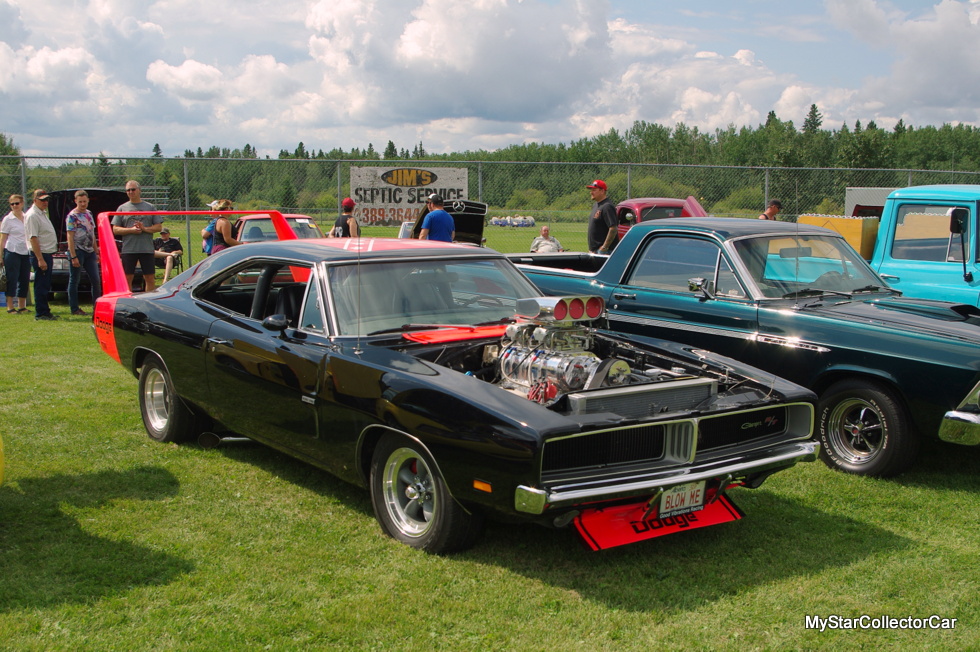 Learn plenty about the supercharged Charger in a future MSCC piece.
MSCC is a big fan of the Mulhurst Bay show because it's connected to a summer place we can visit every year.    
Jim Sutherland
CLICK HERE to Like us on Facebook
CLICK HERE to Follow us on Twitter
CLICK HERE to Follow us on Pinterest