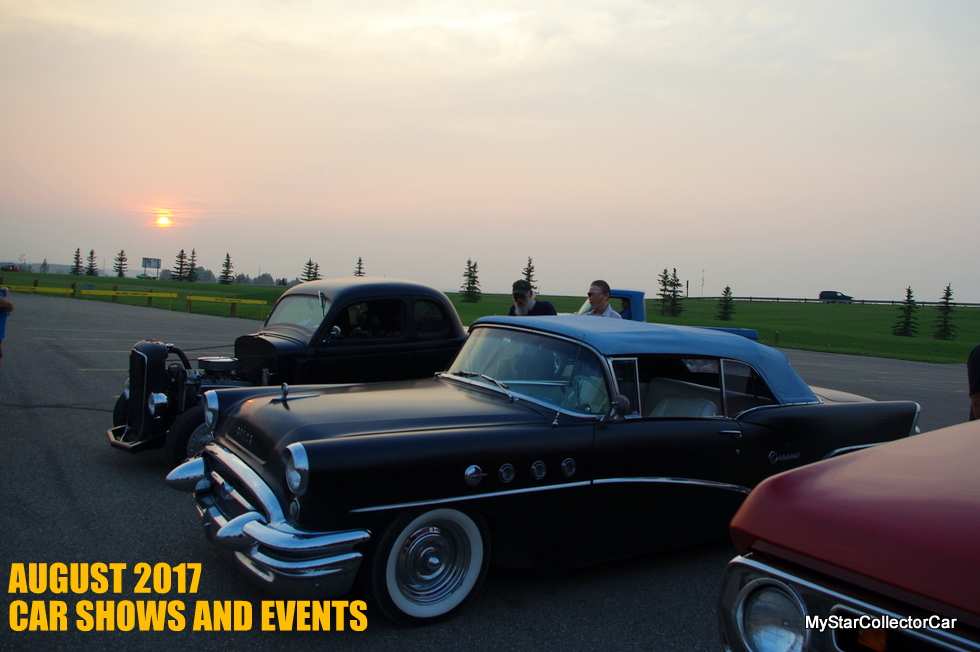 It's never too early to contact us about your club or community car show for 2017. Get your listing to us and take advantage of the exposure you'll get for a full year. These listings are free and you'll be showcasing your event to the highest online traffic for car show events in Canada. Send the information to info@mystarcollectorcar.com

AUG 2: SYLVAN LAKE, AB Weekly Drop-in Show held at No Frills parking lot
AUG 3: RED DEER, AB Cruise Night
AUG 5: TABER, AB Lindenview Assisted Living Show & Shine Jerry 403-382-7908
AUG 5: MCLENNAN, AB MTR Car Show Eric 780-536-6740
AUG 5: PENTICTON, BC 22nd Rotary Wheels Car Show 250-497-6679
AUG 5: PIGEON LAKE, AB Mulhurst Bay 6th Annual Show and Shine
AUG 5: FRANK, AB 13th Annual Crowsnest Pass Show and Shine Brian 403-563-3844
AUG 5: TERRACE, BC Skeena Valley Cruizers Riverboat Days Car Show 250-635-4727
AUG 5: CALGARY, AB Sunfest Street Festival and Show and Shine Jim 403-560-3815
AUG 5: CHILLIWACK, BC 7th Annual Truck Super Show Heritage Park  604-869-3665
AUG 5: COOMBS, BC 21st Annual Blast from the Past Show and Shine Clay 250-752-9615
AUG 5: THOMPSON LAKE PARK, SK Southern Cruisers Rod Run/Show & Shine 306-642-4705
AUG 5-6: YORKTON, SK  62nd Annual WDM Thrasherman's Festival Show N Shine  306-783-8361
AUG 5-6: MIDALE, SK Midale Pioneer Echoes Threshing Bee/Show and Shine 306-842-6422
AUG 6: LOGAN LAKE, BC 6th Annual Logan Lake Show and Shine 250-375-2060
AUG 6: MILL BAY, BC 31st Cowichan Valley Car Picnic David 250-743-1821
AUG 6: WHITE ROCK, BC West Coasters Daze 15th Annual Show & Shine 604-539-1202
AUG 6: EDMONTON, AB Dropsicles Meltdown Paul 780-473-6644
AUG 6: PARKSVILLE, BC Van Isle Shriners Show and Shine
AUG 6: KEREMEOS, BC Kars under the K
AUG 6: REGINA, SK Saskatchewan Ford Mercury Car Club Show and Shine Kevin 306-539-3935
AUG 7: TOFIELD, AB Lions Club Heritage Classic Show & Shine Daryl 780-662-3212
AUG 7: COMOX, BC Nautical Days Car Show 250-339-2386
AUG 8-12: ST ALBERT, AB Rock'n August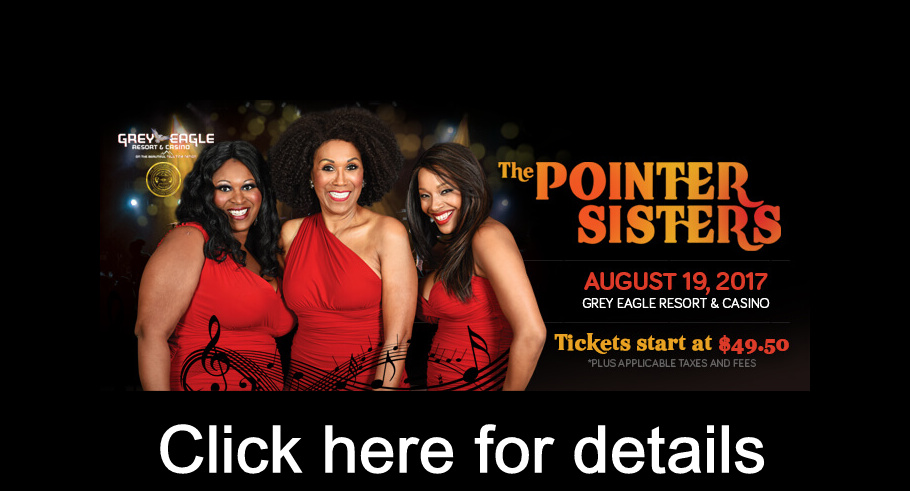 AUG 9: SYLVAN LAKE, AB Weekly Drop-in Show held at No Frills parking lot
AUG 10: RED DEER, AB Cruise Night
AUG 11: PRINCE ALBERT, SK Klassic Kruisers Kar Klub 27th Annual Show and Shine 306-961-7259
AUG 12-13: POINT ALBERNI, BC  Thunder In the Alberni Valley Show & Shine 250-723-5179
AUG 11-12: BOTHWELL ON Old Autos Bothwell 2017 – Two days at Victoria Park, 498 Elm St One of Ontario's largest one day car show events. 1-800-461-3457, bothwellcarshow@gmail.com
AUG 11-12: KAMLOOPS, BC Hot Nite in the City Car Show
AUG 11-13: EGERTON, AB 100th Anniversary Antique Car Show Carl 780-755-2189
AUG 11-13: SECHELT, BC 23rd Sleepy Hollow Run & Show & Shine 604-885-3644
AUG 11-13: WALLACEBURG, ON 29th Annual WAMBO
AUG 11-13: IRRICANA, AB Pioneer Acres 48th Annual Cars/Trucks/Tractor Pulls 403-935-4357

AUG 12: CASTOR, AB Cruise-In
AUG 12: ANDREW, AB Cruisers Show and Shine  All types of cars and bikes welcome  587-336-2189  mccracken.cgrant@gmail.com

AUG 12: DYSART, SK  Annual Museum Day and Car Show BBQ, Ice Cream, Wagon Rides, Bouncy Castle, Evening Street Party, Firemen's Derby,  Old Time Music, Refreshments
AUG 12: BENTLEY, AB 2oth Annual Kroozin West Show and Shine
AUG 12: AIRDRIE, AB Time Travellers Car Club of Airdrie Show and Shine (rain date August 19)   email – timetravellers@hotmail.ca; website – www.timetravellers.ca; phone – 403-912-0007
AUG 12: RED DEER, AB 23rd Annual Mopars at the Parkland Mall Show and Shine Robin 403-340-1260 Any Chrysler family vehicle is welcome.  Please visit our website, centralalbertamopar.com
AUG 12-13: POINT ALBERNI, BC  Thunder In the Valley Show & Shine 250-723-5179
AUG 13: NORTH VANCOUVER, BC Lower Mainland Vega Club 28th Annual Show and Shine 604-649-2241
AUG 13: MILO, AB  Lions 3rd Annual Show & Shine/56th Annual BBQ – OPEN Mike Collins 403 680-5317 mike.collins@hotmail.ca
AUG 13: MADEIRA PARK, BC 14th Annual Pender Harbour Show & Shine 604-883-2674
AUG 13: FERNIE, BC Chamber of Commerce Show and Shine Sharon 250-423-6868
AUG 13: CLARESHOLM, AB 25th Annual Porcupine Hills Classic Cruisers Show and Shine Dave 403-625-6023
AUG 13: SALMON ARM, BC  18th Annual R.J. Haney Heritage Village Show 250-832-5243
AUG 13: SIDNEY, BC Torque Masters Car Club Auto Extravaganza Cam 778-426-3843
AUG 13: OKOTOKS, AB Show and Shine Mark 403-869-8061
AUG 13: GABRIOLA, BC Cruisers 3rd Annual Show & Shine  250-714-3279
AUG 13: SASKATOON, SK Mopar Mania 19 306-652-7102
AUG 13: VIKING, AB Historical Society 7th Annual Show and Shine Mike 780-385-0910
AUG 13: CALGARY, AB Marda Gras Street Festival and Show and Shine Jim 403-560-3815
AUG 13: MISSION, BC Car Show 604-820-1009
AUG 13: ALIX, AB 15th Annual Show and Shine Bert 403-391-1140
AUG 13: MARKERVILLE, AB Show and Shine and Cream Day – participants get free homemade pie and ice cream. Contact Rick Johannson 403-304-5358
AUG 13: VICTORIA, BC 16th Annual Oak Bay Collector Car Festival  250-896-9000
AUG 13: KELOWNA, AB Uptown Rutland Classic Car Show 250-451-9861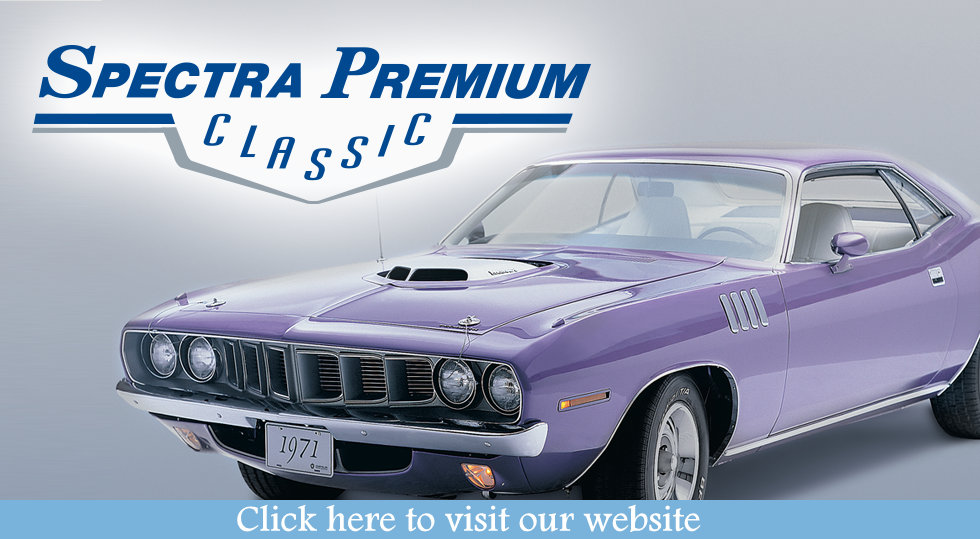 AUG 16: SYLVAN LAKE, AB Weekly Drop-in Show held at No Frills parking lot
AUG 17: RED DEER, AB Cruise Night
AUG 18-19: MEDICINE HAT, AB  "Cars & Guitars" Classic Rock and Classic Car Show!Local Cypress Rod & Custom Club is partnering to have their 31st Annual Car Show at this event. 2 classic rock shows the Friday and 2 classic rock shows on the Saturday. Cruise Friday night. All day car show Saturday with beer gardens, food trucks, various vendors, door prizes, etc. Concerts after car show wraps Saturday All on site at Canalta Centre (New arena in Med Hat).
AUG 18-20: COLD LAKE, AB  Cruisers Weekend Show & Shine
780-639-3084
AUG 18-20: SWIFT CURRENT, SK Eliminators 37th Annual Riverside Run Ron 306-741-8178
AUG 18-20: SPRUCE GROVE  15th Annual Grove Cruise & Car Show
Jeanie 780-991-3991

AUGUST 19: EDMONTON, AB  Michener Allen Auction featuring a 1973 Dodge Challenger and a 1973 Dodge Charger
AUG 19: CALGARY, AB Calgary Thunderbird Club 16th annual All Ford Show & Shine, 2433 26 Ave. SW Richmond Knob Hill Community Centre Hosted by Calgary Thunderbird Club www.calgarythunderbirdclub.ca  Ron Paliwoda paledy@telus.net  403-244-9143
AUG 19: MAPLE CREEK SK Creek Classics 16th Annual Show and Shine Joe 306-662-7419
AUG 19: CARSTAIRS, AB Cars, Cops and Kids Show and Shine
AUG 19: REDWATER, AB  & District Discovery Days Show and Shine Mary 780-940-6076
AUG 19: ABBOTSFORD, BC This our 12th annual event , the streets of ole downtown will be closed, no pre-registration..registration fee includes , t-shirt..dash plaque…lunch and a "goody-bag" with coupons to a number of businesses, live entertainment throughout the day and presentation of sponsor's awards at the close of show (9am-2pm) BOB KING
rkingxx@shaw.ca 604-855-6155
AUG 19: LADYSMITH, BC Show and Shine 250-246-0637
AUG 19: SHERWOOD PARK, AB  Endless Summer 17th Annual Show & Shine Tom 780-886-9951
AUG 19: CALGARY, AB 284 Legion Classics Show & Shine Donna 403-276-1775
AUG 19: NORTH VANCOUVER, BC 48th Annual Heritage Classic Show  604-880-7598
AUG 19: CALGARY, AB  Thunderbird Club 16th All Ford Show and Shine Ron 403-244-9143
AUG 19 (AUG 26 RAIN DATE): COCHRANE, AB 11th Annual Spring Hill Charity Show and Shine Hwy 22 & 567 Sean 403-804-6240
AUG 19: SPRUCEVIEW, AB Glennifer Lake 5th Annual Show and Shine 
AUG 19: PARRY SOUND, ON 5th Annual Downtown Show and Shine
AUG 19: CALGARY, AB Northern Mopars 28th Annual Show and Shine Capitol Hill 403-243-4703
AUG 19: SOUTH COOKING LAKE, AB  Trail days Show & Shine 587-991-9953
AUG 19: REDWATER, AB Ag Society Discovery Days Show and Shine
AUG 19: PORT MCNEIL, BC Orcafest Show and Shine
AUG 19: CALGARY, AB Northern Mopars 28th annual all Mopar/AMC show & shine at the Capitol Hill Community Centre in Calgary, Alberta.  Address is 1531 21st Ave. N.W.  For more information call Larry at 403 243 4703 or visit www.mopars.org  Judged & non comp classes with parking on the grass!
AUG 19: VANCOUVER, BC  Maximum Nova Acadian Cruise 604-302-8852
AUG 19: CLOVERDALE, BC Burn Outs in the Sky Show & Shine  604-360-7455
AUG 19: PENHOLD, AB Charity Show & Shine
The 5th annual  Shakedown has a NEW HOME, with room for growth. about 30 acres of grass, wash rooms, cooking area and more. Mark your calendars, Aug.19th, 2017 the "Shakedown" will be in Penhold, Alberta. I will get more info to everyone through our web page www.cruizin2curecancer.ca .
AUG 19: WEYBURN, SK Mopar Show and Shine & Swap Meet Wayne 306-842-7333
AUG 19: GLENDON, AB 27th Annual Cruise Night & Drive In Max 780-812-1877
AUG 19-20: NEW HAMBURG, ON Moparfest Canada's Largest All Mopar Car Show New Hamburg Fairgrounds

Aug 19-20: WINFIELD, BC Lake Country Customs & Classics Car Show 250-766-5670

AUG 20: GRAND FORKS, BC Park in the Park 250-442-3775
AUG 20: HIXON, BC 15th Annual Car & Bike Show & Shine 250-998-4735
AUG 20: ABBOTSFORD, BC  34th Hougen Park Picnic Show & Shine 604-942-5651
AUG 20: LANGFORD, BC Show & Shine 250-478-4357
AUG 20: EDMONTON, AB AMOA 7th Annual All Ford Show and Shine Daryl 780-446-6690
AUG 20: LANGLEY, BC 34th Annual Mustang Roundup 604-858-6763
AUG 20: ST ALBERT, AB  Edmonton Thunderbird Car Club presents T-Birds for Teddy Bears Car Show Contact John:  johnnyretro1@gmail.com for details. Meetings: March 30, May 18, June 29, Sept 28, Nov 30
AUG 20: CALGARY, AB Rocky Mountain Goats All GTO Show and Shine Ralph 403-608-1716
AUG 20: WETASKIWIN, AB For Love of Cars Everett 780-387-5311
AUG 20: PORT COQUITLAM, BC Downtown Car Show 604-760-0026
AUG 20: CALGARY, AB  Show Your Heart Show & Shine Bearspaw Lions,  Matt 403-351-7077
AUG 20: DUNCAN, BC Beverly Corners Show & Shine 250-748-1314
AUG 20: EDMONTON, AB T-Bird Club Show & Shine Harold 780-930-2165
AUG 20: LADNER, BC 14th Ladner Classic Car Show/Quilt Walk 604-805-2685
AUG 23: RED DEER, AB Ford Central Car Club Red Deer Downtown Cruise Night P9 Parking lot @ 51 Avenue & 47 Street.
AUG 23: SYLVAN LAKE, AB Weekly Drop- in Show held at No Frills parking lot
AUG 24: RED DEER, AB Cruise Night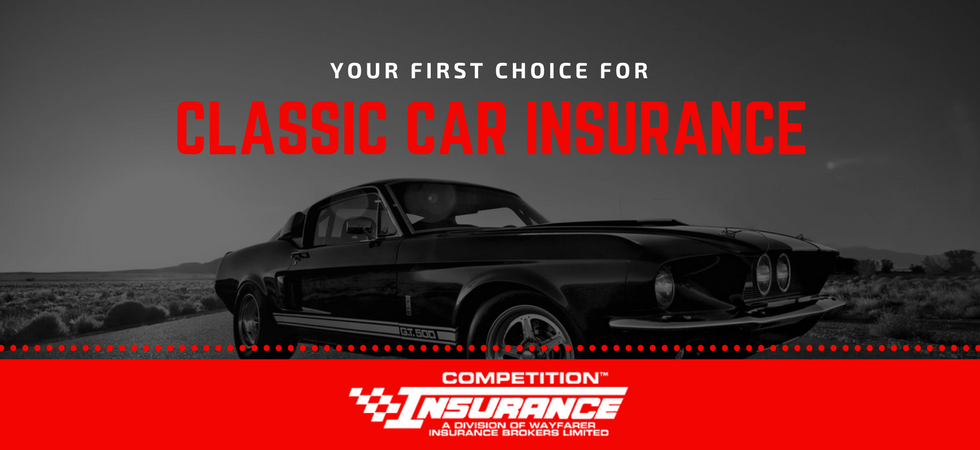 AUG 26: RIMBEY, AB Rock'n Rimbey  Pancake breakfast, show and shine, rally, cruises supper and dance. Rain or shine, fun for the whole family!
AUG 26: PEMBERTON, BC Lions Show & Shine 604-935-2007
AUG 26: EDMONTON, AB Mopar Association Show & Shine Ed 780-446-1272
AUG 26: MALLAIG, AB Cabrini Park Tractor & Car Show Henri 780-210-3056
AUG 26: CHESTERMERE LAKE, AB Show and Shine John 403-560-4176
AUG 26: SPRINGBROOK, AB Multiplex 3rd Annual Car Show, Fundraiser, BBQ & many other events.
AUG 26: RED DEER, AB 1st Annual Military Vehicle Display/Swap Meet  Donna 403-946-5286
AUG 26: CHILLIWACK, BC Vision Tree Cruise-In Alliance Church 604-701-9571
AUG 26: SASKATOON, SK  5th Annual Elim Church Show and Shine  Open 306-227-0918
AUG 26: GLEICHEN, AB 10th Annual Steel on Wheels Show and Shine/Swap Meet Tracey 403-734-3307
AUG 26: STONY PLAIN, AB Rehoboth Christian Ministries 1st annual Car Show & Shine.  Registration ($20.00) is from 9am – 11am.  All monies raised goes towards children and adults in the community with developmental disabilities.  Pancake breakfast, live music, awards and a silent auction are part of the day's activities.  Food trucks will be on site.  The show runs till 3:30pm and takes place on the grass at Rehoboth in Stony Plain (3920 – 49th Avenue).   
AUG 26: EDMONTON, AB 17th Annual Bowties vs the World Charity Show n shine @ Fort Road/132 Ave.. Edmonton Alberta.. from 9 – 4 p.m 17 awards handed out, event for the whole family!! Long distance award, raffles, silent auction, door prizes, D.J & etc. All $$$$ raised go towards various Edmonton & Area Kid's programs !!! Contact Jim @ 780 473-4559 check out www.edmonton567club.com Rain out date is August 27/2017
AUG 26: FAIRVIEW, AB 23rd Annual Street Spectacular Show & Shine  Elaine 780-835-4674
AUG 26: PIGEON LAKE, AB Village at Pigeon Lake Show and Shine Car Show
AUG 26-7: VICTORIA, BC Vancouver Island Motor Gathering 250-385-6737
AUG 27: CALGARY, AB  4th Annual Show Your Ride For Brandon:
It brings together everyone involved in the car community in one location with no judgement no matter what you drive. This event also raises awareness about how my son was killed, the dangers and devastation brought to innocent lives by impaired driving. Donations are greatly welcomed and needed to fund this event.
AUG 27: WATERTON, AB Wheels Show and Shine Sue 403-859-2199
AUG 27: CRESTON, BC Creston Valley 7th Annual Auto Swap Meet Jim 250-254-0009
AUG 27: CALGARY, AB Show Your Ride for Brandon Kayla 403-988-4095
AUG 27: NORTH VANCOUVER, BC Harbourside Show and Shine 604-990-0577
AUG 27: CALGARY, AB Bowness 15th Annual Show And Shine Roy 403-288-5444

***PLEASE NOTE–THIS SHOW IS CANCELLED DUE TO CONSTRUCTION
AUG 27: TABER, AB Corn County Cruisers Show & Shine  Jerry 403-382-7908
AUG 27: VICTORIA, BC Vancouver Island Motor Gathering Michaelia 778-406-1380 ext 458
AUG 30: SYLVAN LAKE, AB Weekly Drop-in Show held at No Frills parking lot
AUG 31: RED DEER, AB Cruise Night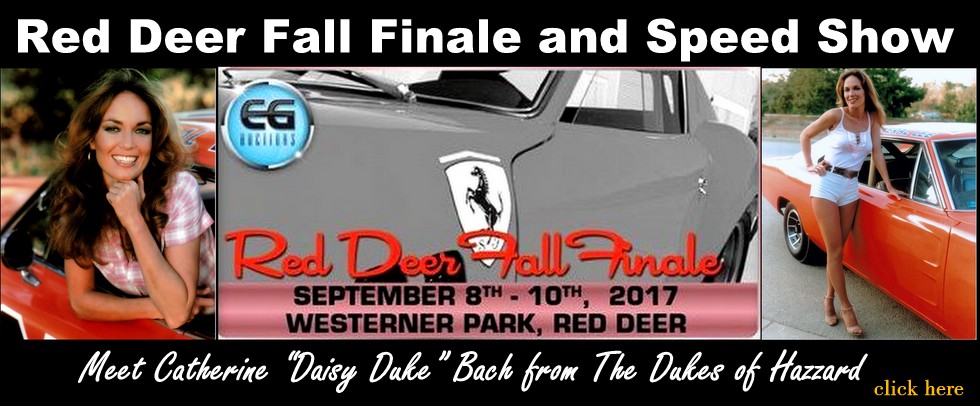 CLICK HERE to Like us on Facebook
CLICK HERE to Follow us on Twitter
CLICK HERE to Follow us on Pinterest
      **Please feel free to print this page