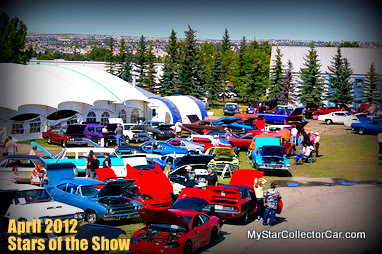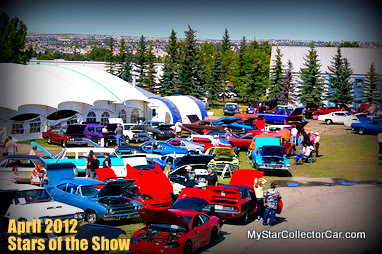 Some car guys never take their rides to car shows. They prefer to either work on their rides or drive the wheels off them.
That's the beauty of the old car world – there are no hard and fast rules to the game so car guys accept car guys who pass on car shows.
The other side of the coin is attending car shows. Car guys do this for many reasons but the top one has to be "pride in the ride". Most cars spend months, if not years, hidden in shops or garages before attaining the rejuvenation of a restoration.
Long hours and tons of money are involved in the process so the natural reaction is pretty basic-show off your pride and joy at a car event.
There are many other reasons to attend a car show including camaraderie, sharing information and one other huge reason.
Car shows are fun…take a kid to a car show.
Follow us on Facebook-http://www.facebook.com/MyStarCollectorCar
Follow us on Twitter at- https://twitter.com/#!/MyStarCollecto1