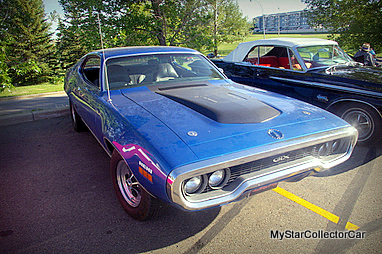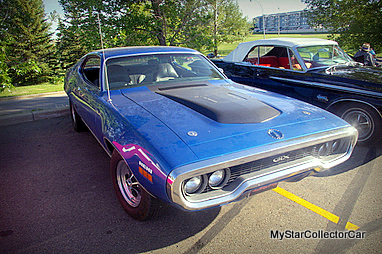 Back in the fall of 1970, Al Prizeman made the best decision of his young life-he bought a brand new 1971 GTX with a big and nasty 426 Hemi.
'As it turned out, only one other guy in Canada bought a GTX with the Hemi option and…just over 30 people in the rest of the world checked off that monster motor on the list.'
Three years later, Al sold it after a disagreement with the dealer.
The story could end here…we've heard it over and over but this time there was a happy ending.
History shows that Al was so young when he bought the car he had to get his mom to co-sign on the loan. Most mothers would have been concerned about the monster under the hood-the 426 Street Hemi but Al's mom was more concerned about the 5000-dollar price tag-"she didn't know what it was, it was just a car".
When Al sold the car he was hit with an immediate case of seller's remorse-so much so that he harassed the next owner until the guy sold it back. At nearly the same price as it cost new-no word on how Al's mom reacted to that transaction-especially since it wasn't running.

But it was his car and it was the original Hemi motor that he'd bought back in 1970-three years earlier. Clearly Al has never looked back since he bought his beloved GTX back from a less caring owner.
Al became a fireman, now he's retired and one thing is clear-he made a great decision back in 1973 because cars this rare are the strict domain of collectors. In other words, far out of the economic range of an average guy.
The Plymouth is a permanent part of the family as evidenced by its appearance as a wedding car for Al's daughter.
Not many guys can offer an extremely rare, high-powered Mopar for a role like that.But that's the beauty of this Hemi GTX-it's a real world car, not a museum piece.
Occasionally Al does the odd quarter mile pass with the car just to blow the carbon out of it, but this car is the anti-trailer queen.
So much so that he was at a Barrett-Jackson auction and a proud new owner of an impeccably restored twin to Al's car wanted to buy the GTX as a driver.
Al gets inquiries about the rare 67,000 documented miles GTX regularly, but this car has only one "next owner"- his son. In fact, Al's dedication to the classic era of Mopar muscle permeates his family-at last count between his wife, son and daughter, the Prizemans have 5 vintage Chrysler products.
That's quite a legacy that Al and his mom started when they signed up for a loan on a very rare Plymouth in the fall of 1970.
Jerry Sutherland
CLICK HERE to Like us on Facebook
CLICK HERE to Follow us on Twitter
CLICK HERE to Follow us on Pinterest
*Re-post if you like this MSCC article…thanks