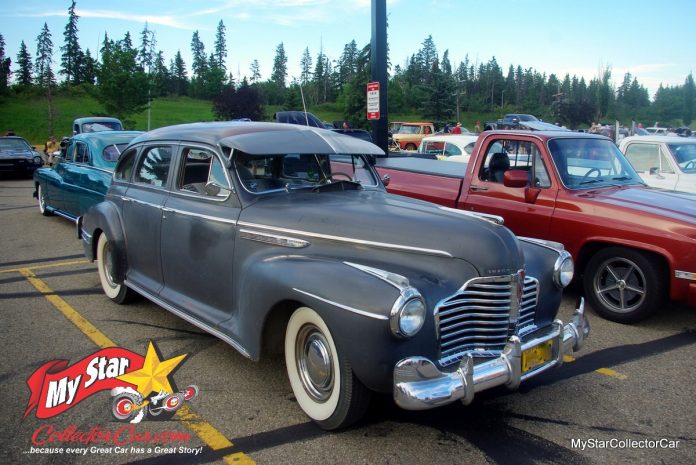 They didn't make too many cars for a few years past 1941 because Pearl Harbor turned Detroit into one big armament factory, but up until then, they built some interesting vehicles.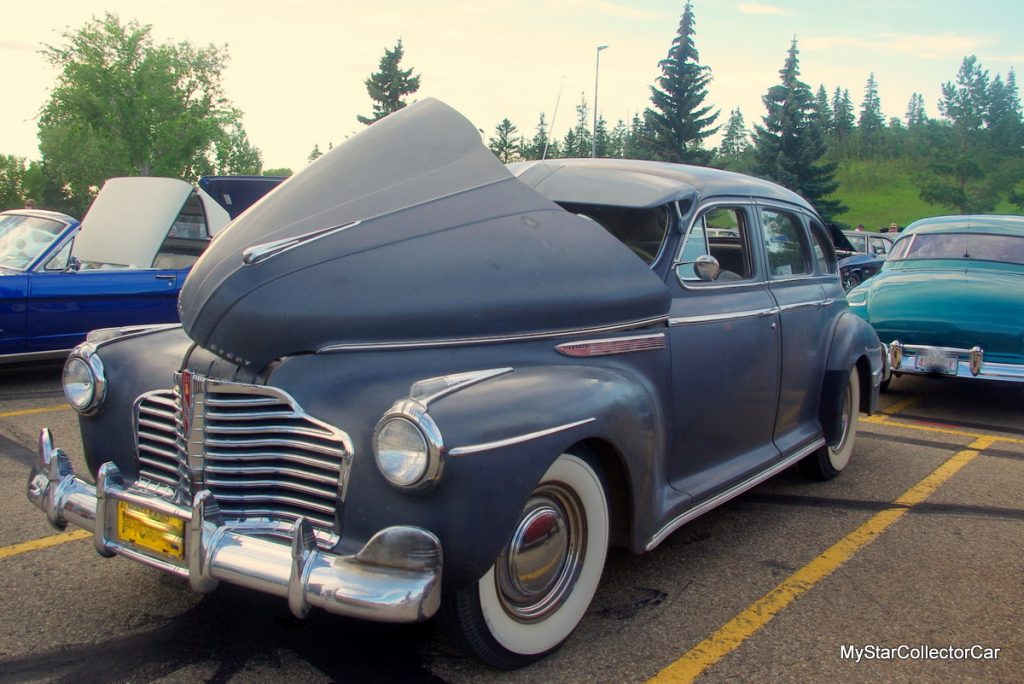 Bob Hornett is the proud owner of the classic Buick. He was looking for something cool after he sold a vintage military vehicle he'd owned for years, so he found this '41 Buick for sale on a local buy-sell site. He liked this car because it was so original. Bob said he believed it was originally bought in Minnesota and eventually ended up on Vancouver Island in British Columbia, Canada—then it headed east to Alberta.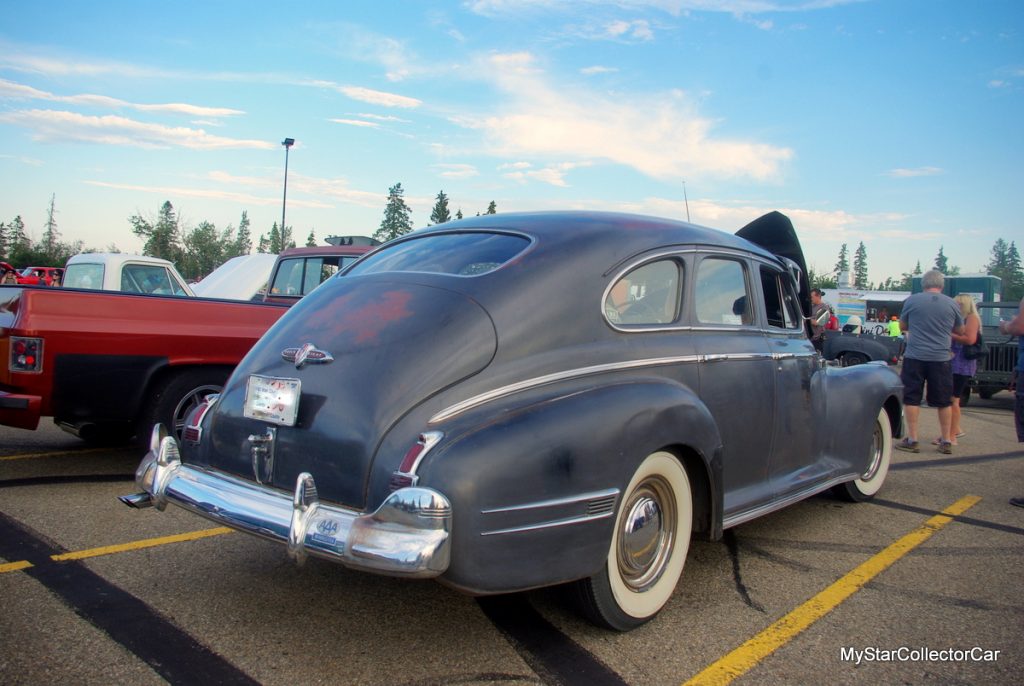 The paint is original, so Bob wants to retain the factory finish as much as he can, but he does have a few areas he wants to address on the Buick's body. The roof has surface rust developing, so Bod did a short-term rescue with fine steel wool and industrial strength floor polish. He's happy with the results, but he plans to put the roof restoration on his winter 'things to do' list.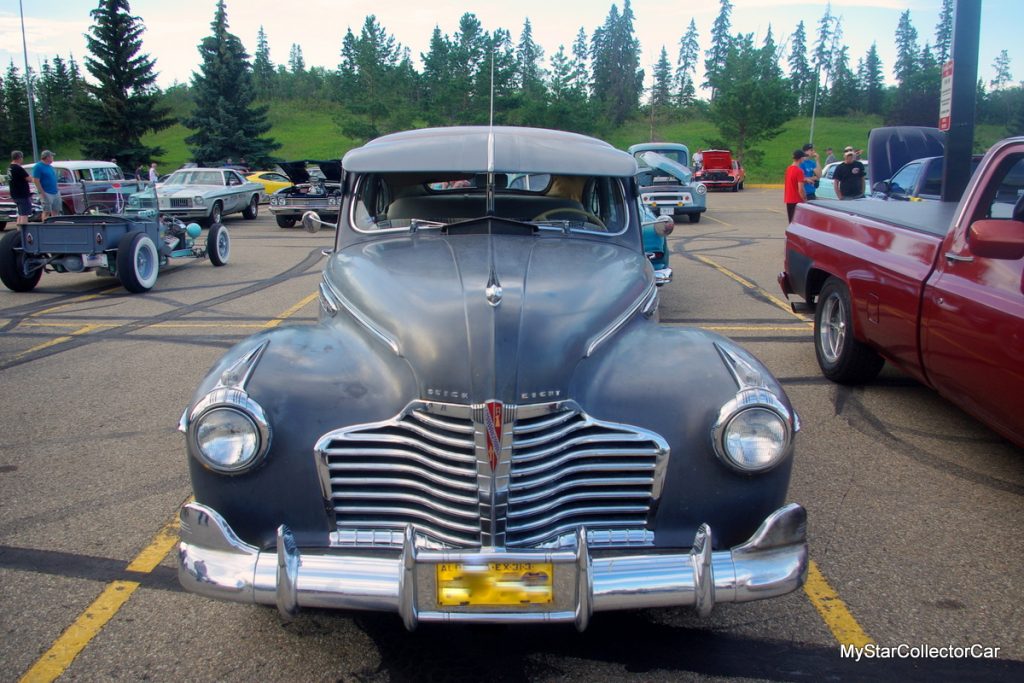 The interior is intact, and the headliner is solid, but it had some mouse issues on the fringe of the seats. Bob would like to retain the originality of the upholstery, but he knows a complete interior restoration would compromise the originality of the big Buick. That's another item on his winter list.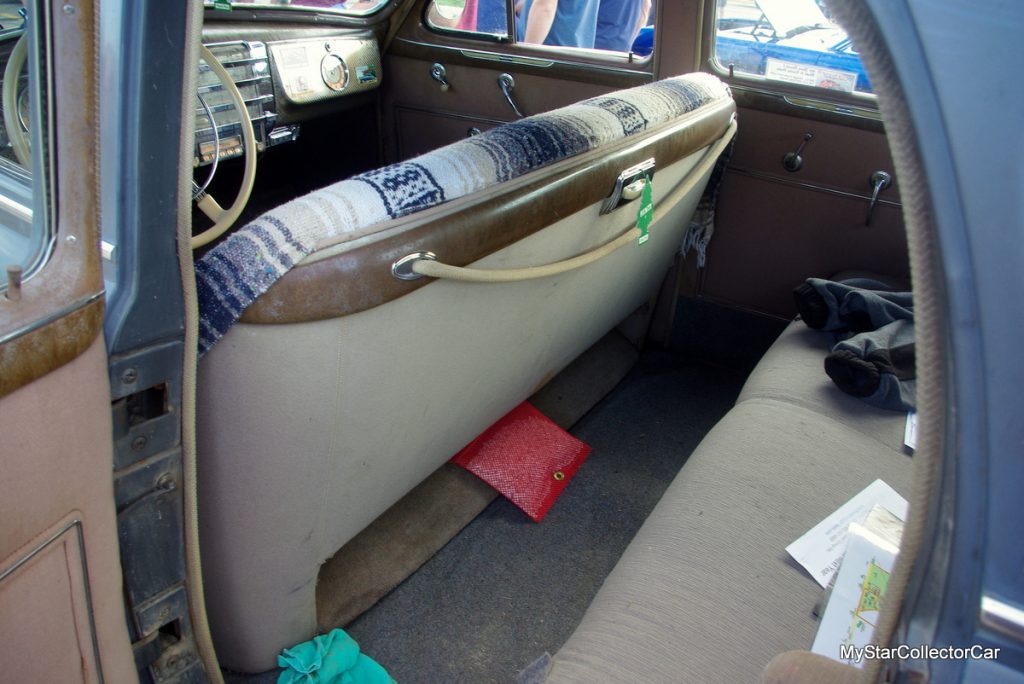 The Buick came with a lot of upscale features like a clock in the glovebox door and a radio—things you wouldn't see in a barebones car like a '41 Chevy. Bob has both of those items on his winter list because they need work—but he hasn't ruled out a retro setup like a hidden Bluetooth system. Bob also has to fix the gas gauge—another item on the winter list.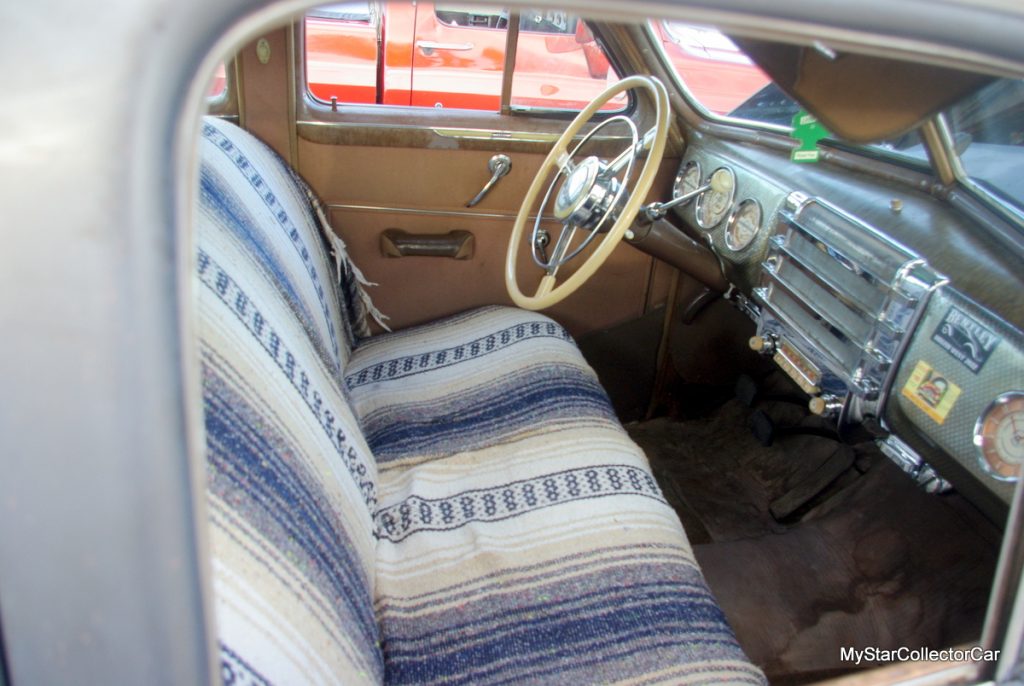 Bob's biggest concern was the drivability of the car. He said the dual-carb, straight-eight idles like a Swiss watch, but he couldn't resist some minor detailing in the engine compartment—but there's more to come so that's on his winter list.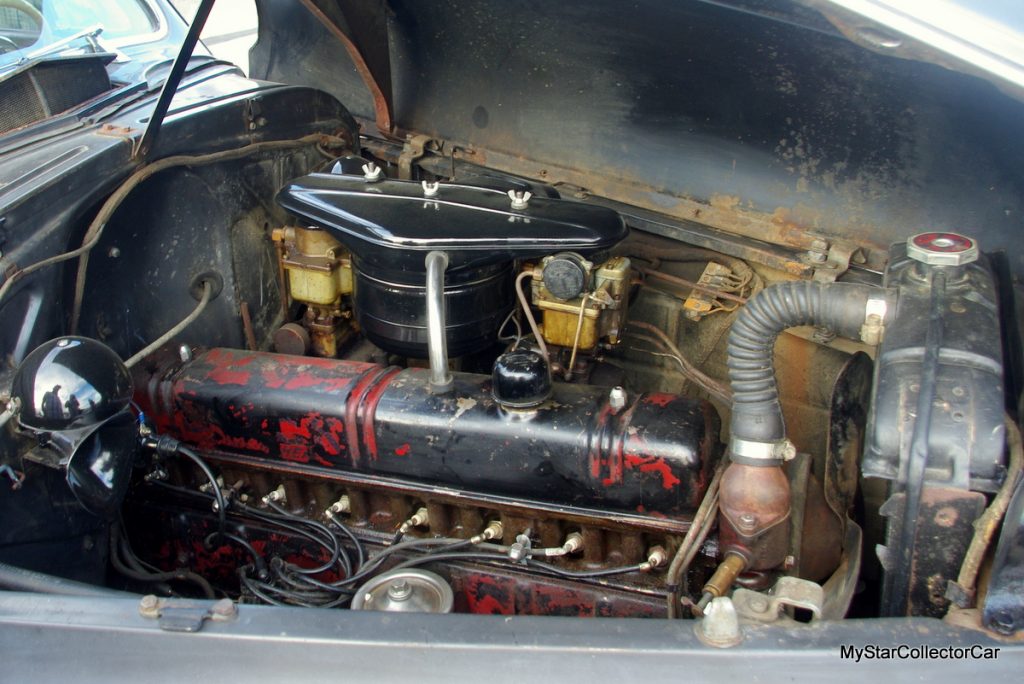 Bob said the Buick had some overheating issues, so he flushed the radiator and that helped. His wife said the taillights are dim, so he's thinking about upgrading the 6-volt system—another item for the winter list.
The Buick has performed flawlessly during its initial shakedown runs. Bob's wife was reluctant to ride in it until the mouse problem was gone but he's conquered the odor issue so now she's okay with a passenger role in the car. She is still lobbying for a trailer option when they go to shows, but Bob is very comfortable with driving the Buick. He said his wife wants seatbelts, so that is on his winter list.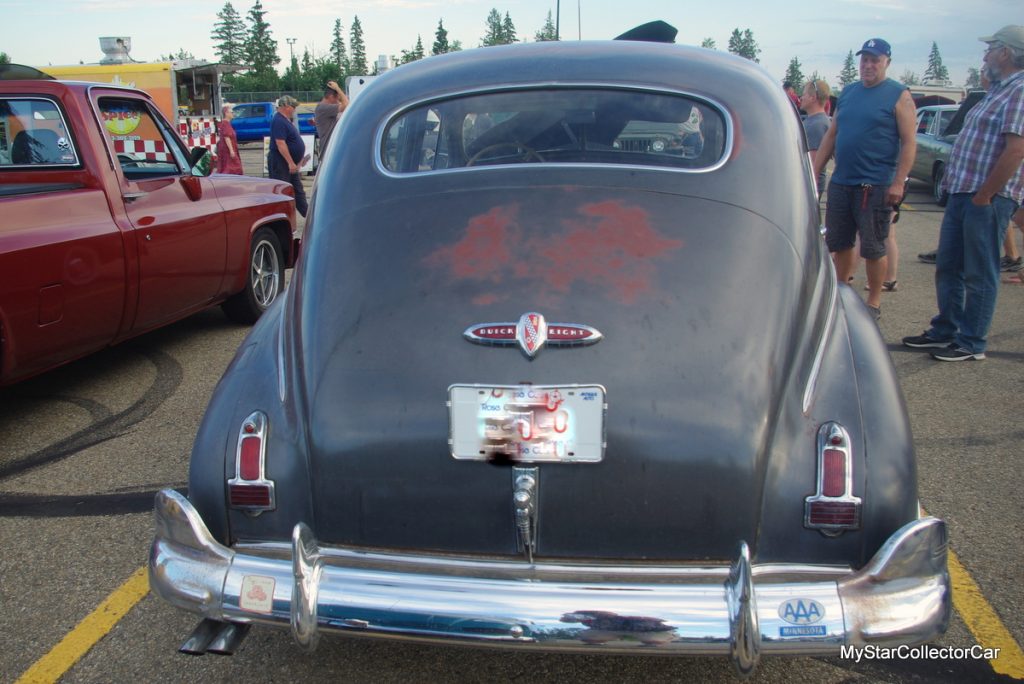 He's realistic about the car's reliability so he expands its range with every run—Bob's now at the point where he's thinking about road trips in the several hundred-mile range for next year. He said the bias tires like to follow the road more than radials but it's not something Bob can't handle.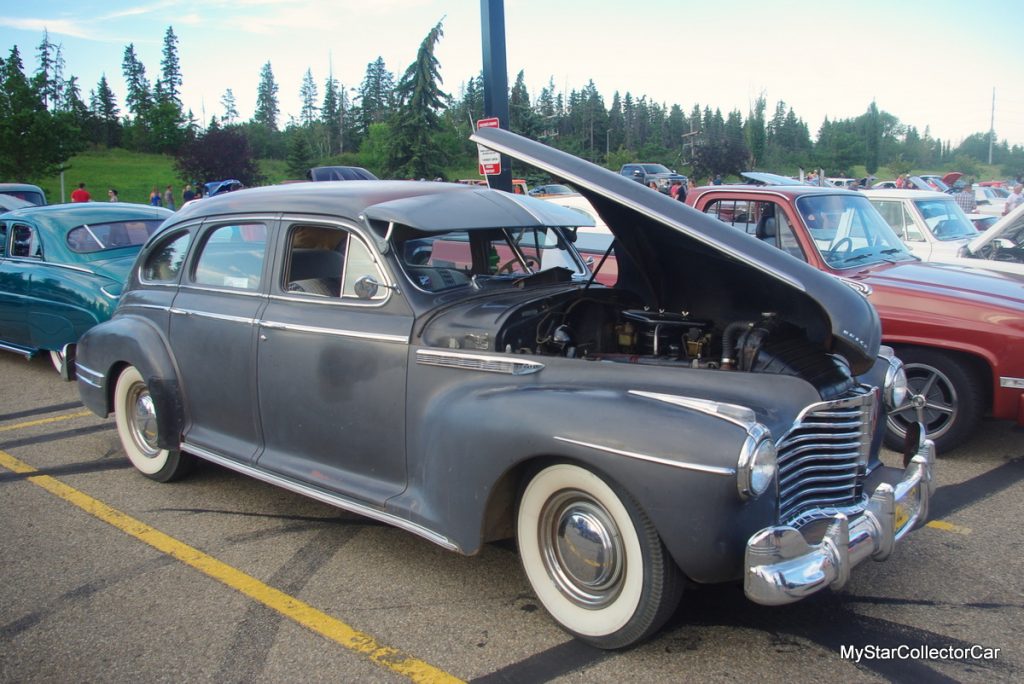 Bob said the Buick runs easily at 60 miles per hour—even with a 4:40 rear end because the 3-speed's high gear really drops the revs. He's very comfortable with the idea of a several-hundred mile run so that's on the agenda this summer.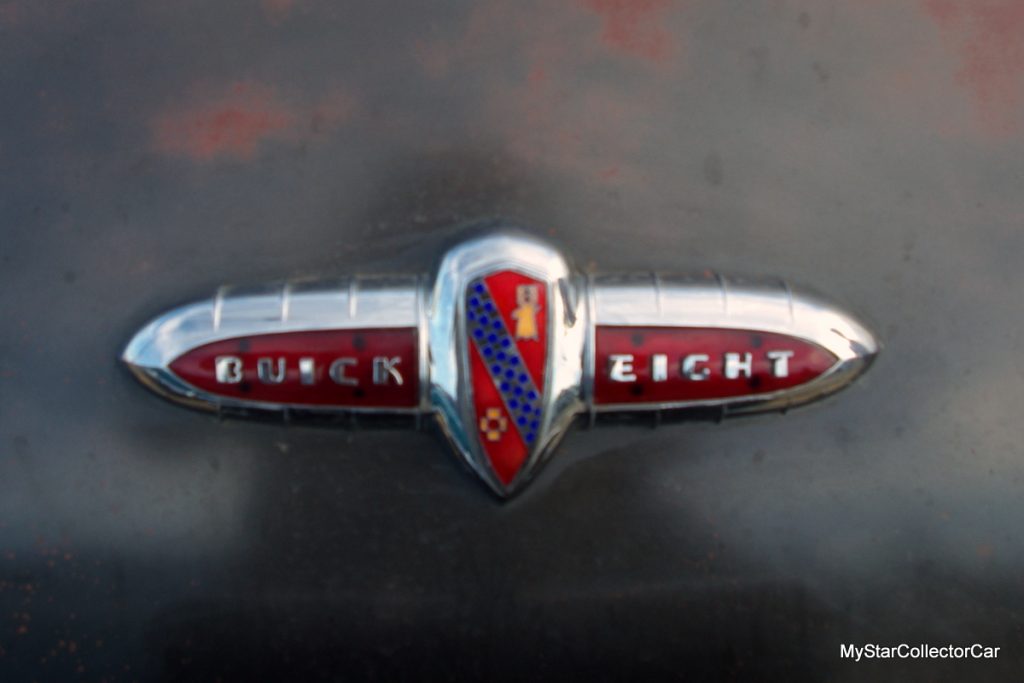 By: Jerry Sutherland
Jerry Sutherland is a veteran automotive writer with a primary focus on the collector car hobby. His work has been published in many outlets and publications, including the National Post, Calgary Herald, Edmonton Journal, Ottawa Citizen, Montreal Gazette, Saskatoon StarPhoenix, Regina Leader-Post, Vancouver Sun and The Truth About Cars. He is also a regular contributor to Auto Roundup Publications.
Please re-post this if you like this article.