Perry Shoemaker is the proud owner of a 1941 Willys coupe that has been transformed into a beast of a car.
Perry never mentioned whether he was a big fan of 'Home Improvement' during its long run on TV, but he definitely subscribes to Tim "the Toolman" Taylor's basic life philosophy: More Power.
Perry's engine choice was made many years ago when he bought the legendary 502 Ram Jet big block from General Motors to shoehorn under the hood of his Willys.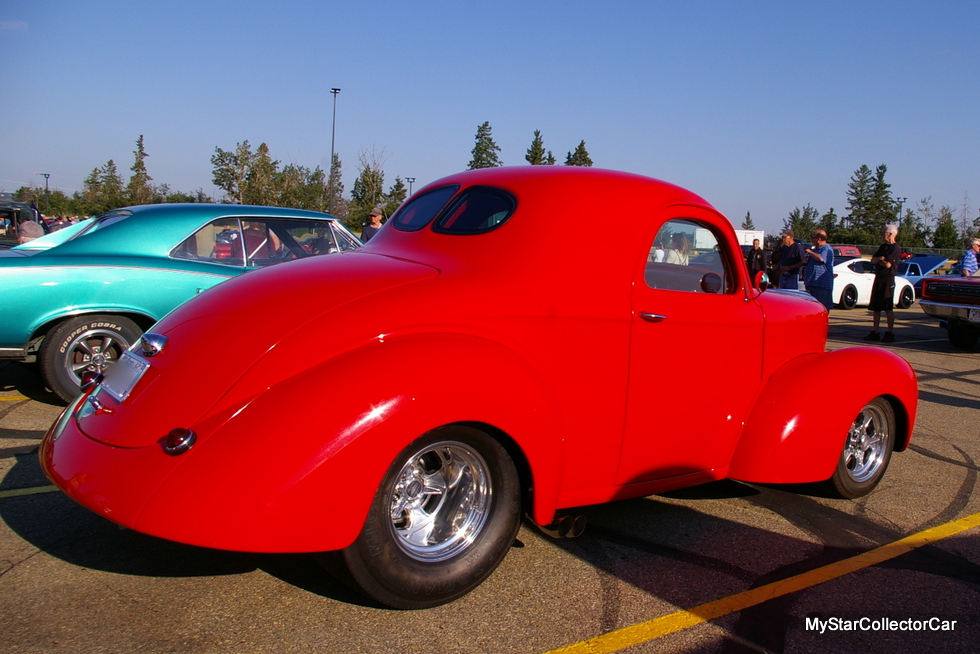 Perry purchased his '41 Willys about 20 years ago and started his makeover on the car about 16 years ago. He likes to tackle every one of his projects because Perry is able to build extraordinary rides-and his '41 Willys is an excellent example of his work.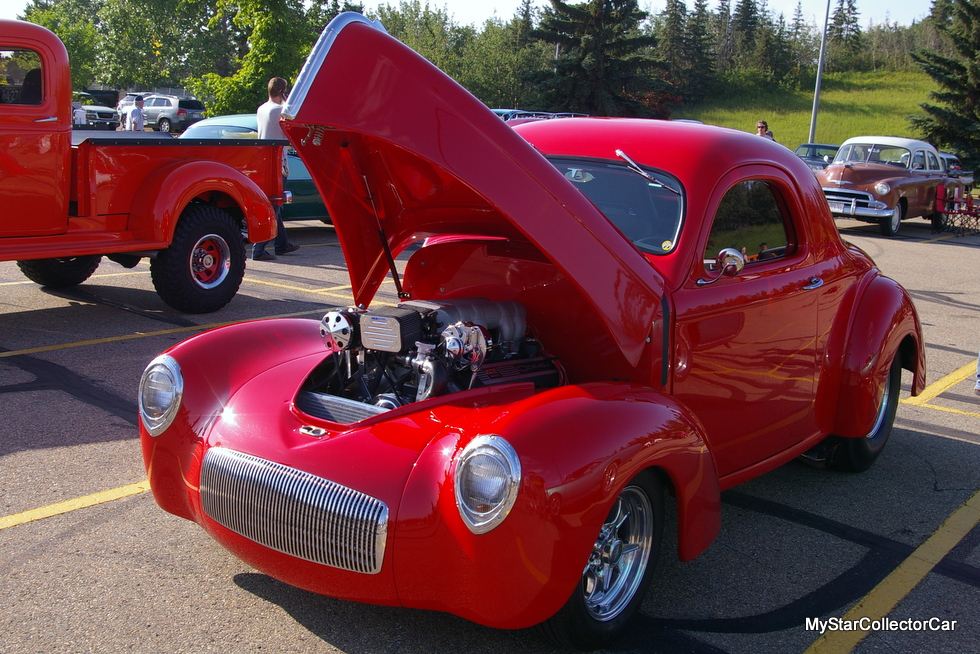 The Willys coupes from the early 1940s have long been prized as platforms for outrageous hot rod builds and Perry had enough talent and creativity to transform his 1941 Willys into a rock star with large wheels and fat road slicks on the back.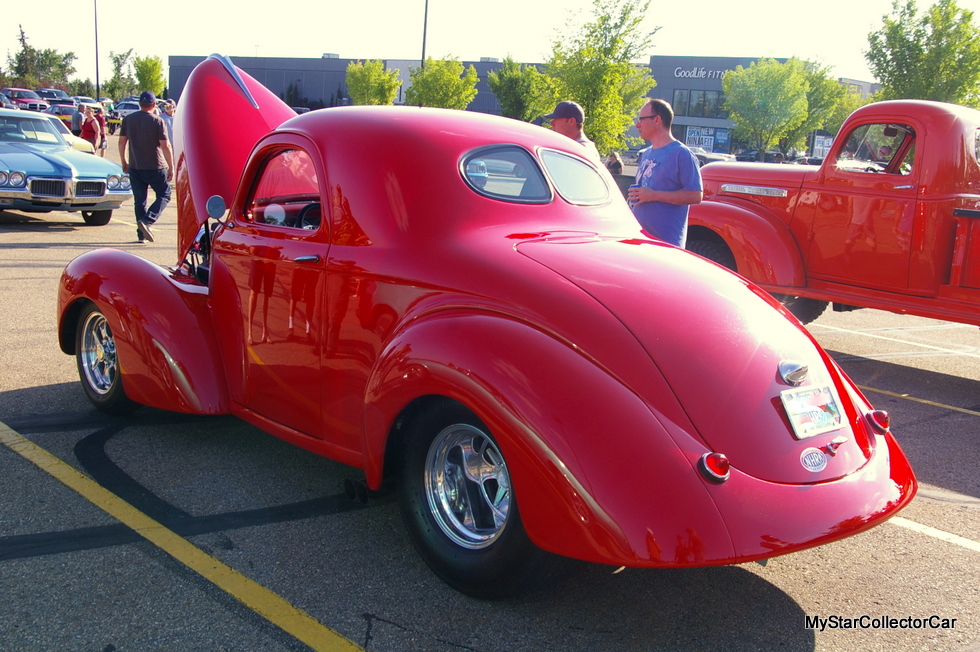 Perry is the kind of car guy who will accept nothing short of perfection in his projects and his lengthy build process was punctuated with many moments when he decided to fit a component on the Willys–and then pull it off for a refit if necessary.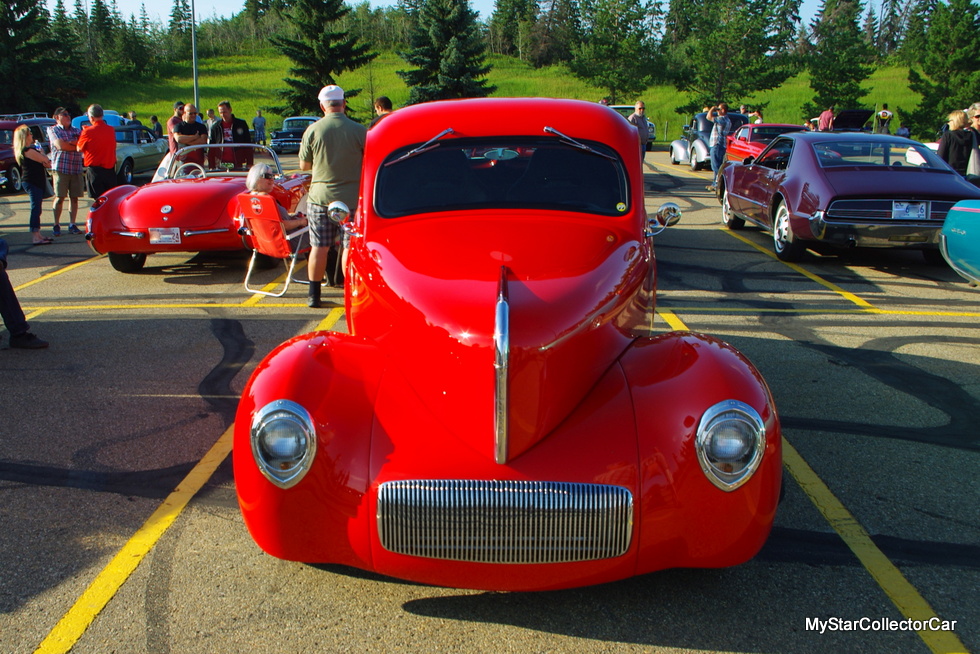 A tight deadline was never part of the process for Perry because his only concern was excellence during the project.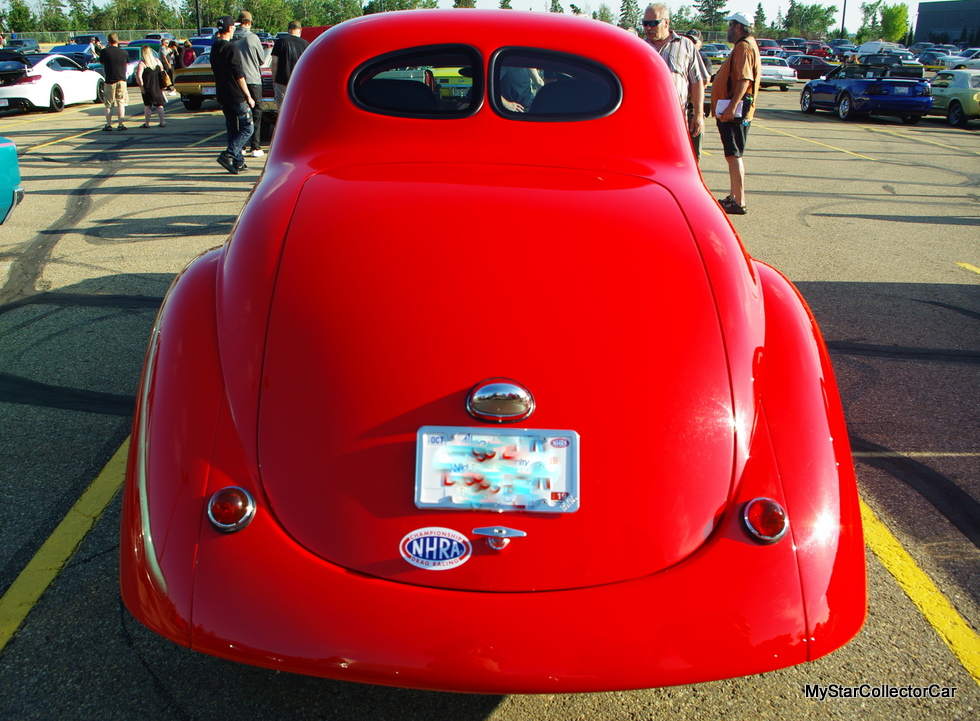 For example, the paint finish on the Willys was flawless and one could easily believe the coupe was painted a week before the interview with Perry. In fact, the car was painted 16 years ago and still showed well for Perry's exacting standards.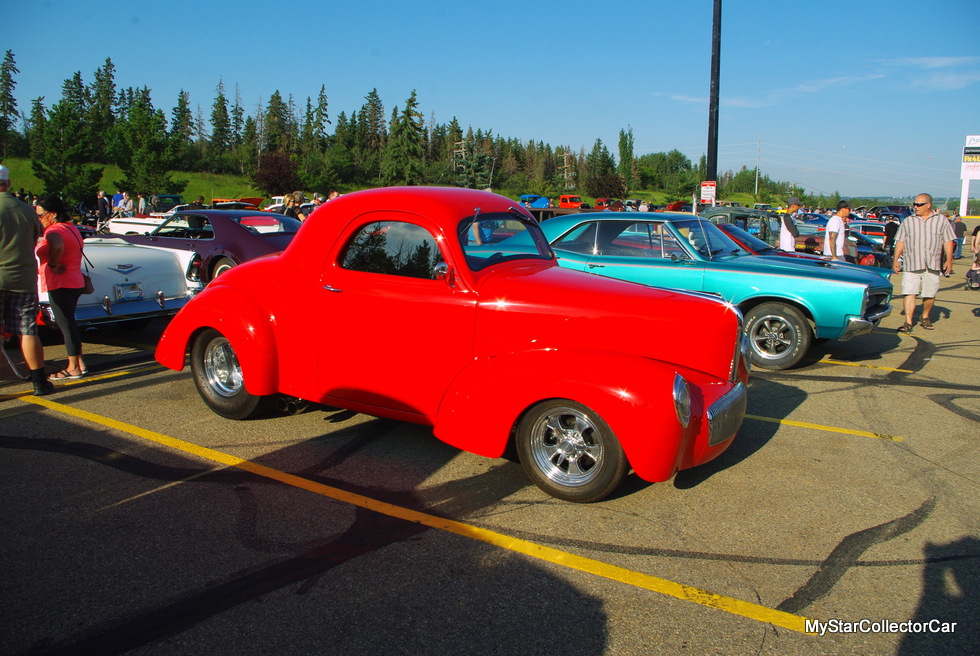 As mentioned, the Willys now sports a 502 Ram Jet big block engine and it required a computer upgrade during the process because the original computer monitoring system had become outdated over the years.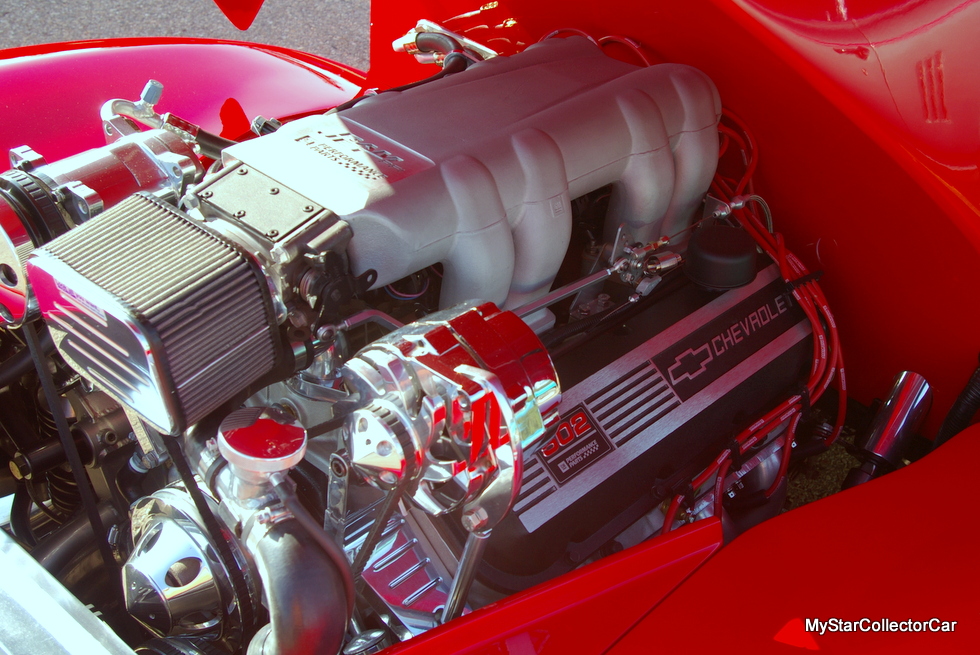 The engine has a sophisticated fuel injection system that is pushed to even higher performance levels by its tunnel ram manifold that forces it to breathe better under load. However, the performance does not include great mileage because Perry believes his 502 Willys will only deliver about 7 mpg.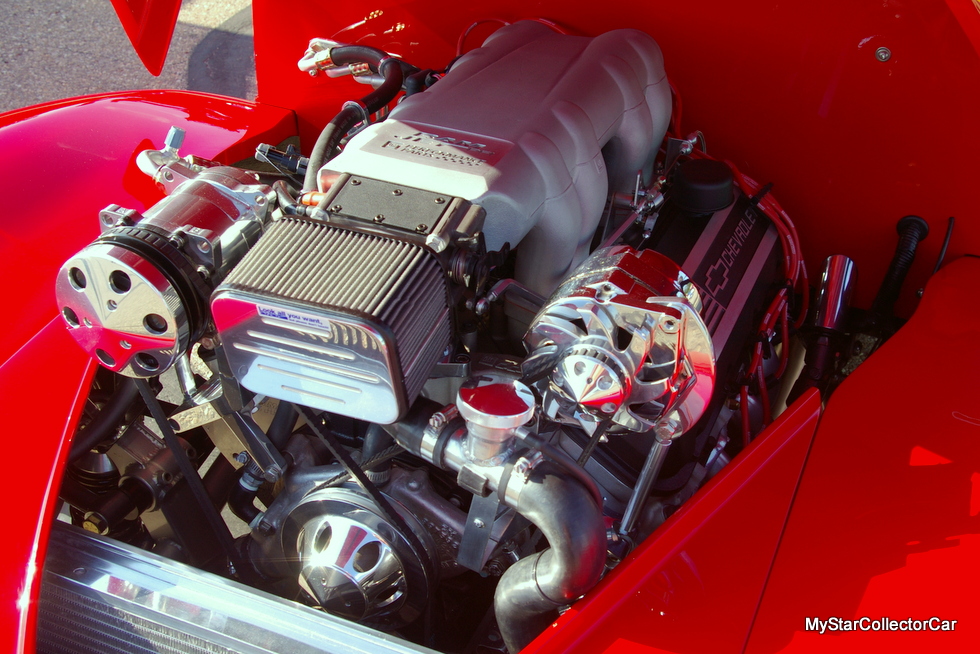 The Willys hot rod is the ultimate street machine because it has a custom aftermarket frame that can handle the estimated 650 horsepower delivered by the massive 502 cubic inch GM engine.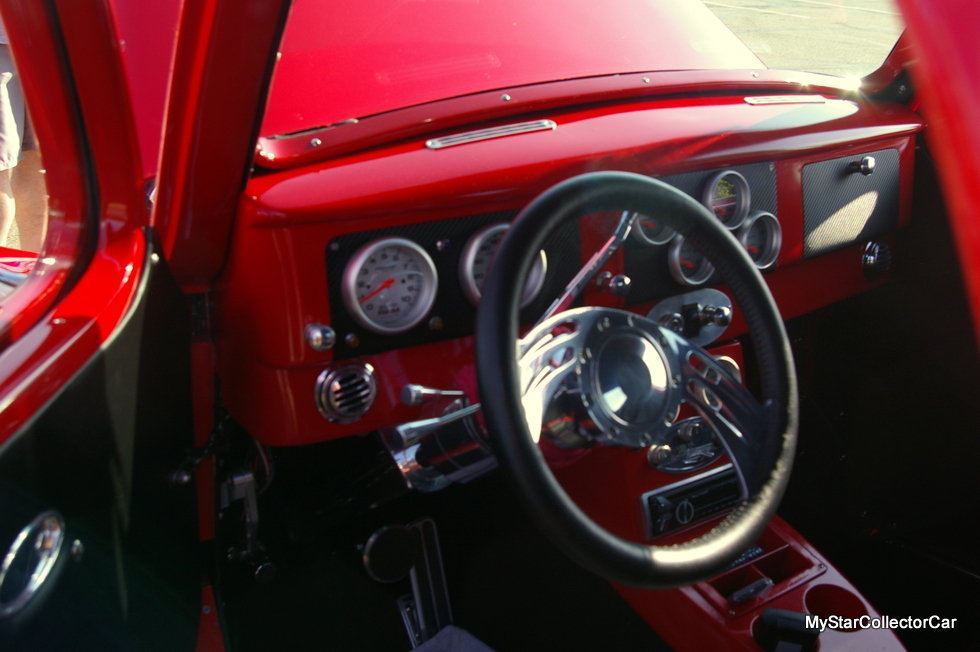 The monster engine is hooked up to a 700 R automatic transmission that is able to handle the brute force big block.
Perry said he does not race the Willys on the track and prefers to bring it to car shows because he "does not want somebody to pay to see my car", in his words. Instead, he wants people to see it for free, although he believes his Willys is likely about an 11-second car in the ¼ mile.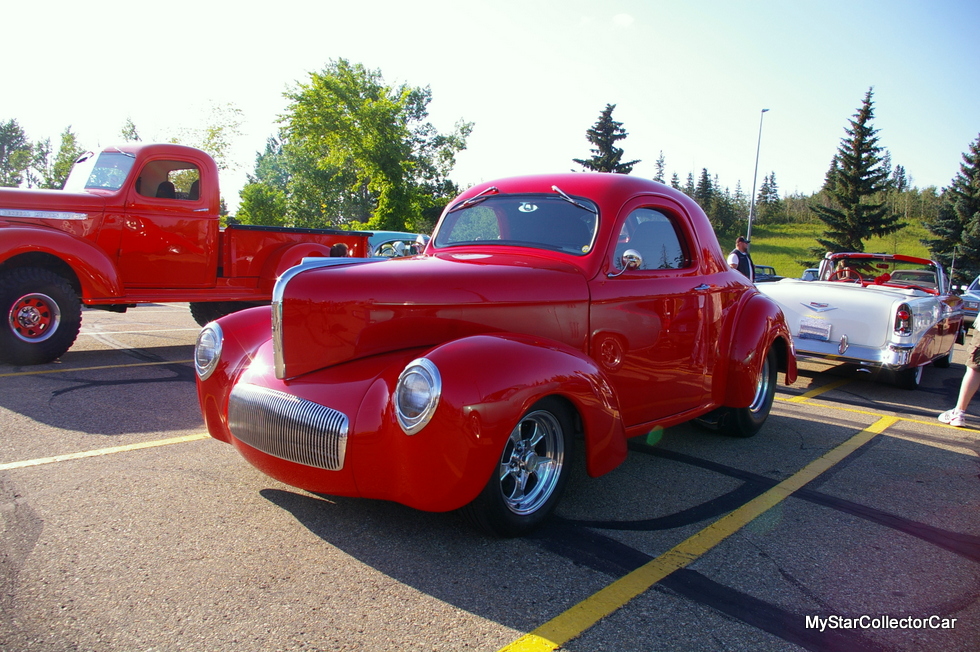 Perry also built in braking power because his Willys has big discs on the front and massive drums on the rear of his car. He can slow the very fast car in a hurry if the circumstances arise in the future.

MyStarCollectorCar believes Perry and his wild 1941 Willys have a big future together on the road because he also built in creature comforts like AC and stylish custom seats into the car. The gated exhaust system will also keep things down to a roar if Perry chooses that decibel level on the road.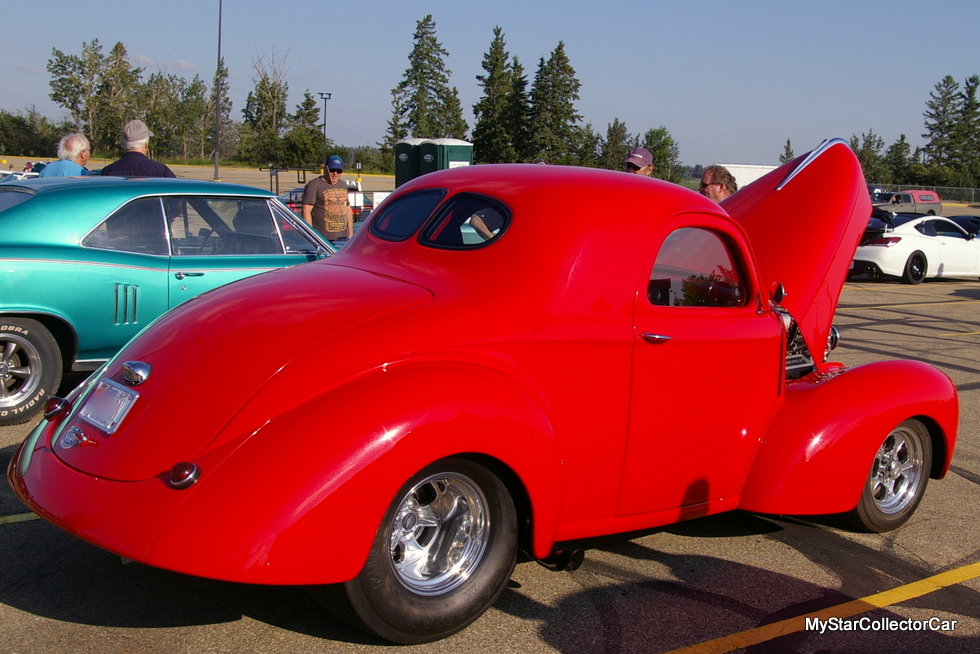 15 years was plenty of time for a careful builder like Perry to get everything right with his very cool 1941 Willys custom.
BY: Jim Sutherland
Jim Sutherland is a veteran automotive writer whose work has been published by many major print and online publications. The list includes Calgary Herald, The Truth About Cars, Red Deer Advocate, RPM Magazine, Edmonton Journal, Montreal Gazette, Windsor Star, Vancouver Province, and Post Media Wheels Section.