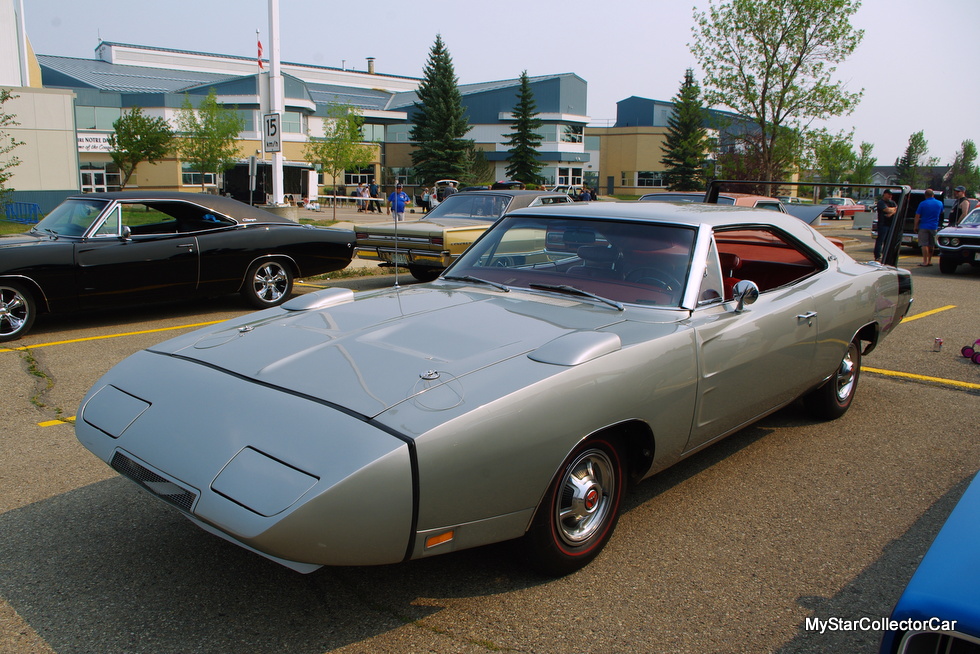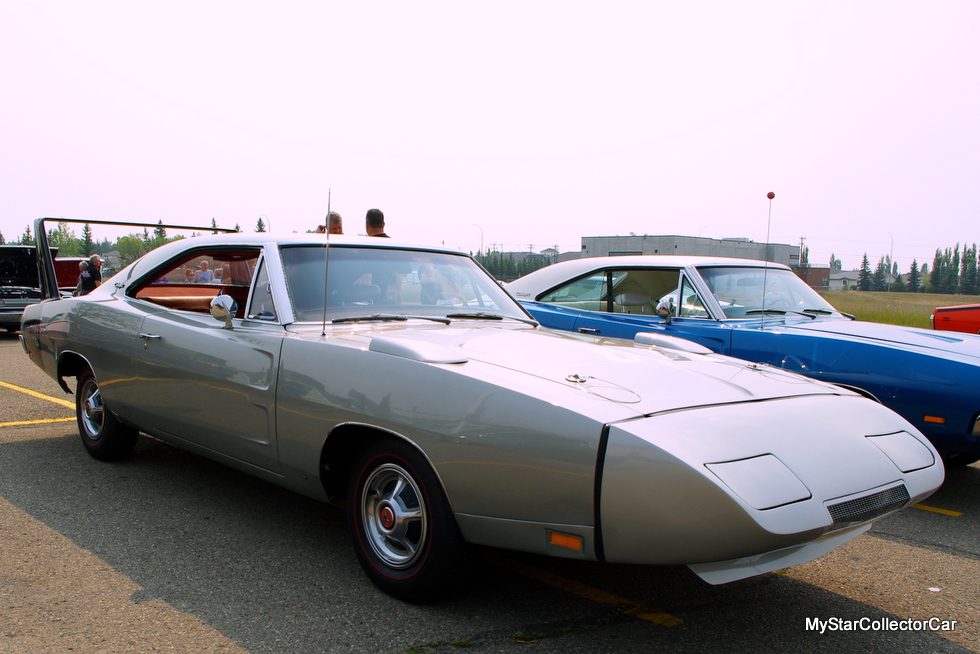 Wing cars are hitting the stratosphere in 2019 but it hasn't always been that way.
You couldn't give a Daytona or a Super Bird in the early 70s because most customers thought these NASCAR-inspired Mopar B-bodies were too over the top—some were even stripped of that iconic wing and nose to make them easier to move off a lot.  
The gas crunch in 1973 made it worse for anything with muscle and a wing car was even tougher to sell but things have definitely changed.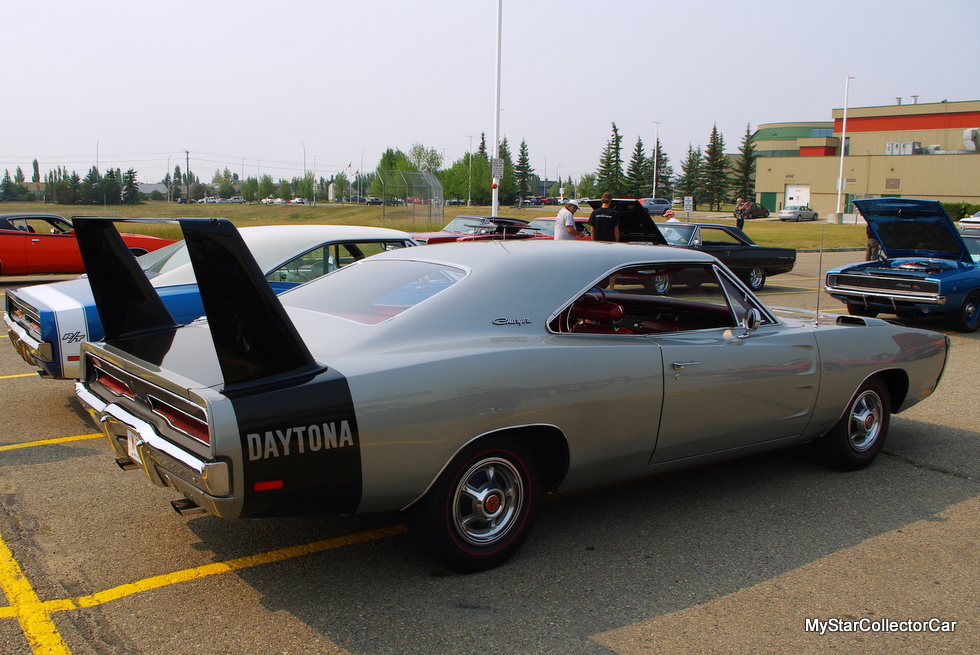 Kevin Kuypers is a long-term Mopar guy—his 1st car was a '72 Challenger but he became addicted to the hobby about 11 years ago when he went to a major auction and came home with an E-body. That's when he "got the bug" and this 1969 Daytona came home with him last year when he made an offer that wasn't refused.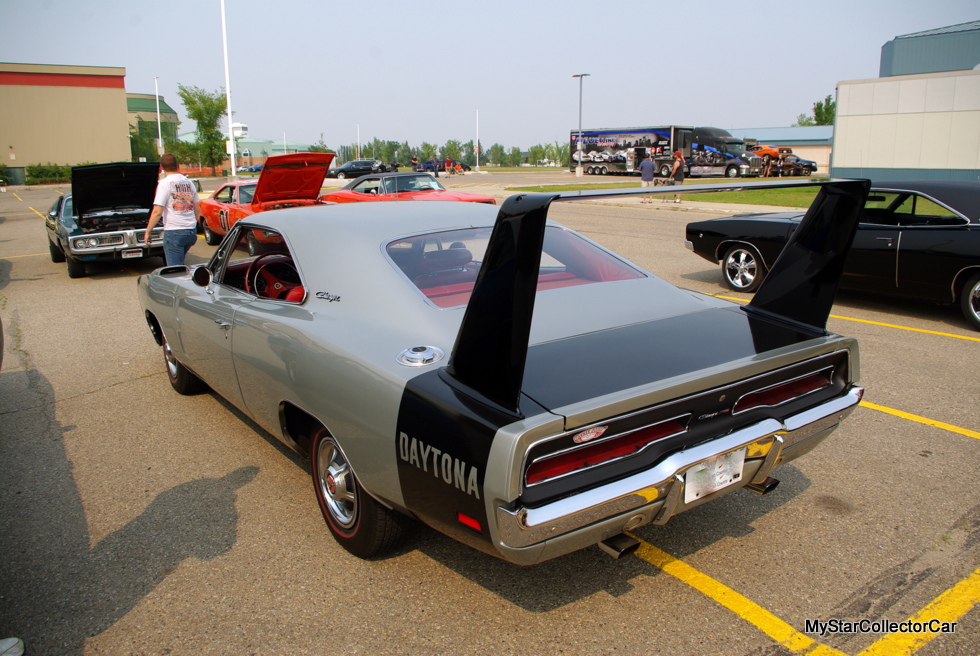 Kevin is relatively new to the hobby but he played the game well because he acquired some rare Mopars at a time when the Canadian dollar was above par with the US dollar so he netted some rare E-bodies during a buyer's market.

The E-bodies are still the basis of what he likes but he started yearning for a wing car although he thought they were "out of his reach" .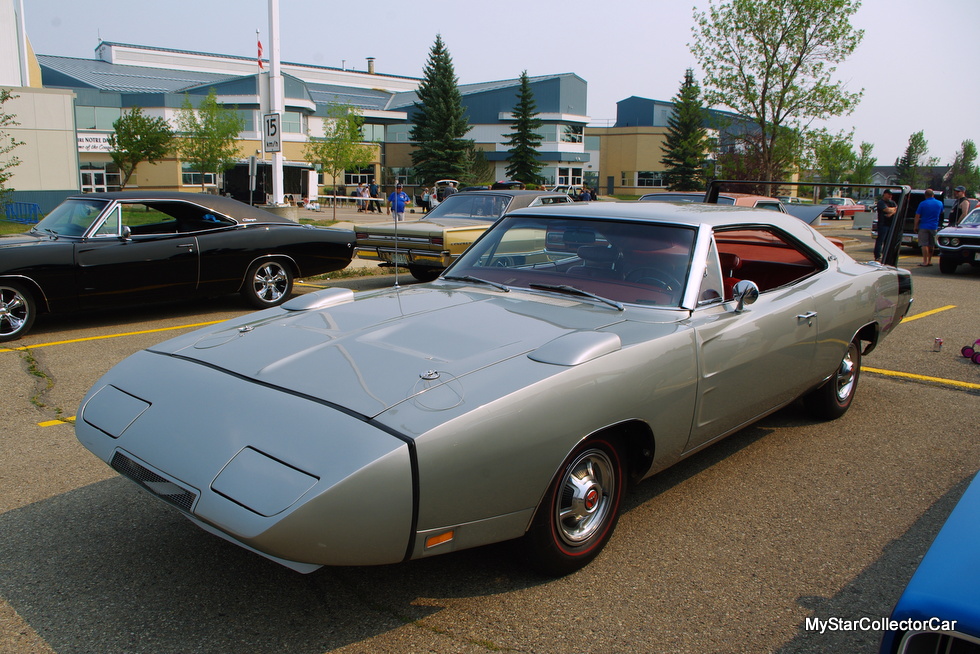 Kevin's earlier purchases gave him some leverage on this Daytona although he had to "lose an AAR Cuda" to get it. Kevin said he "pulled the trigger" on it because the Daytona was one of his all-time favorite Mopars and he never thought he'd ever own one.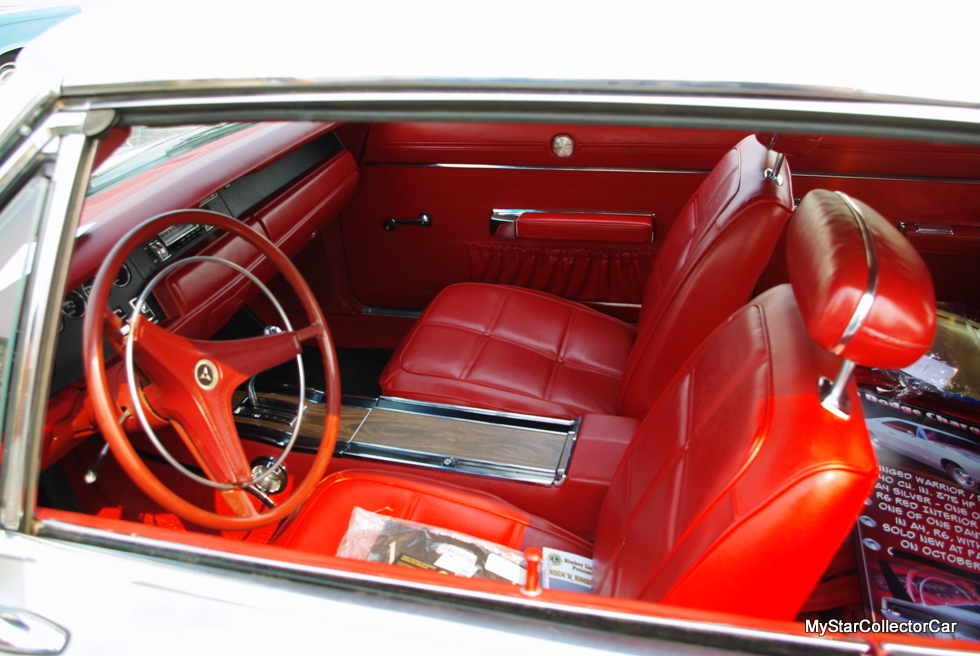 This is an exceptionally nice Daytona and it's extremely rare—even in the small world of Mopar wing cars. It was bought new in Kentucky on October 14, 1970 so it had clearly done some time on the dealer's lot. Kevin explained how the paint (A-4 Silver) and the red interior made it one of seven. The black wing made it one of one so this is the rarest Daytona in the world.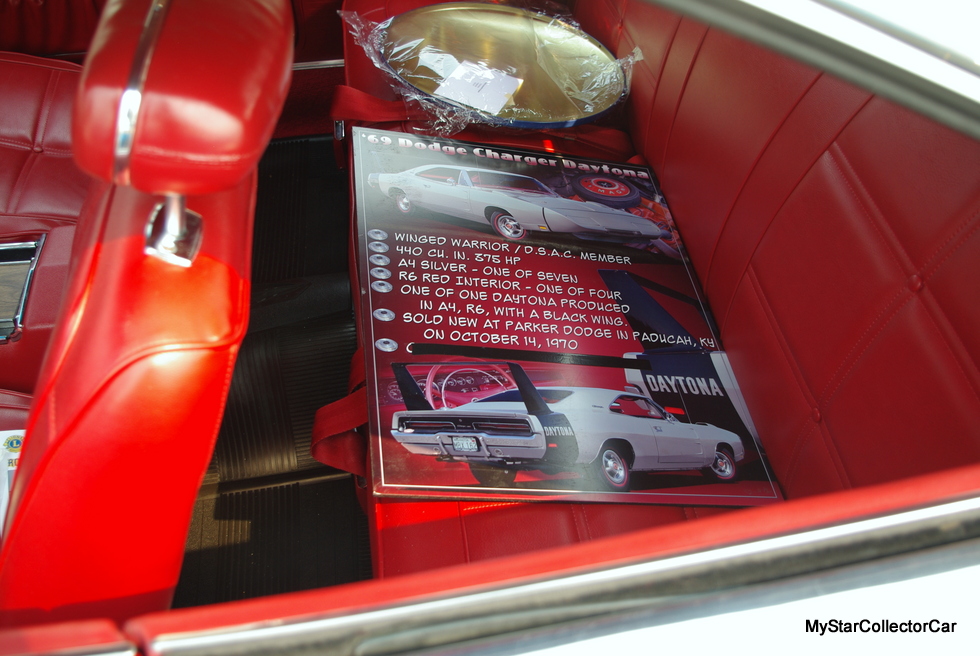 The car had been painted red at one point in its long history but as the wing cars climbed in value, owners started bringing them back to factory specs. This Daytona is definitely there—right down to its factory full wheel covers  and black stripe.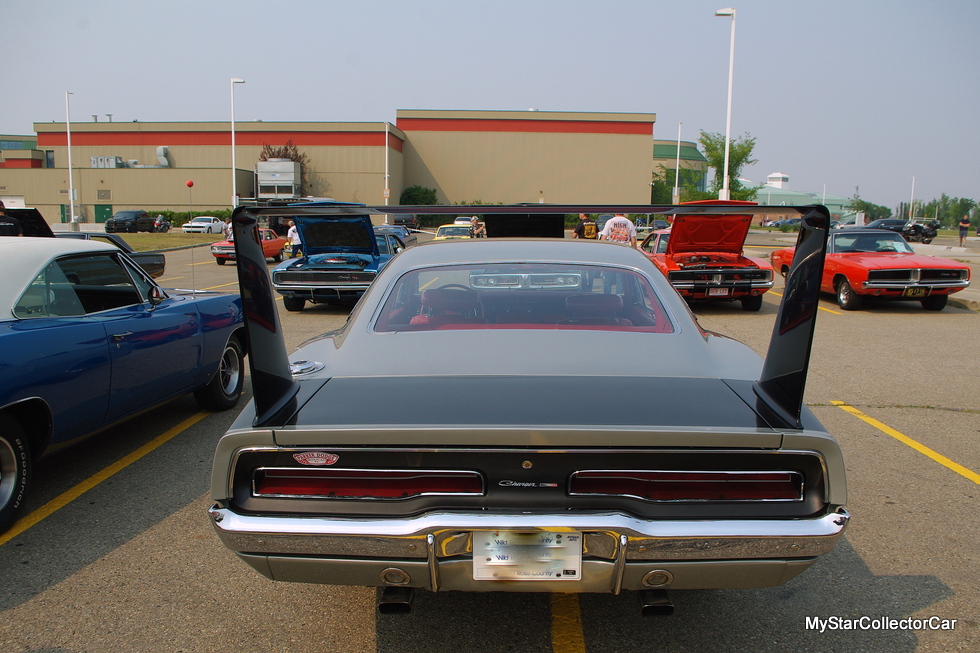 Kevin does drive the car occasionally. He even takes the Daytona on the odd grocery run but he has to allow time to talk to the mobs that surround the car when he gets out to the parking lot. He said a number of these onlookers "have never seen a Daytona in their lives" so he gets interrogated every time he parks it in a public space.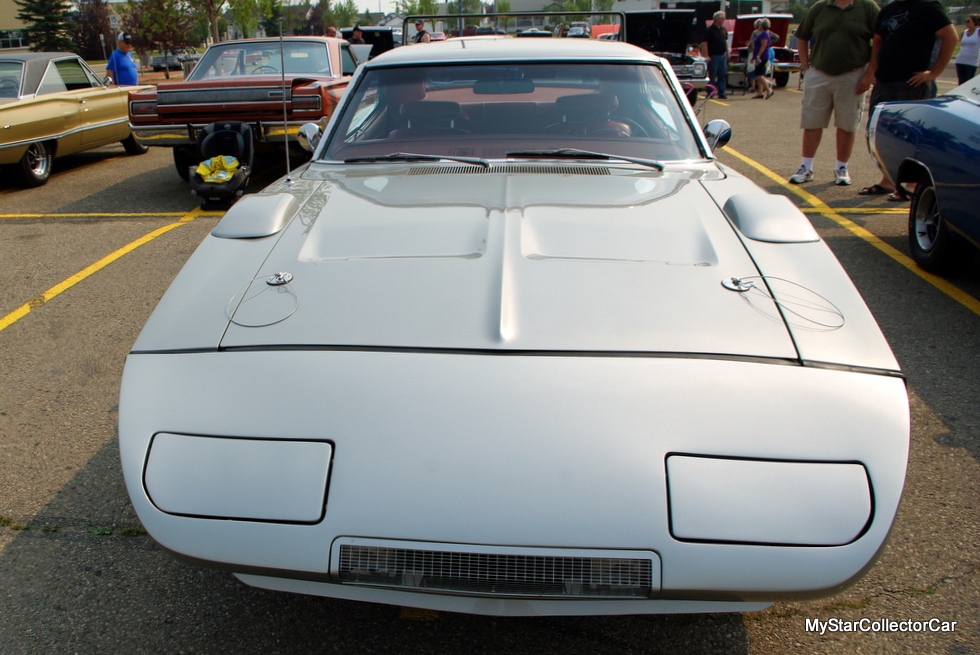 Kevin doesn't mind a few "bugs on the front of the car" but he's reluctant to take this rare Daytona on a long run. He's happy with how it runs and he said it "kind of floats" over the road but he used to E-body handling on the highway.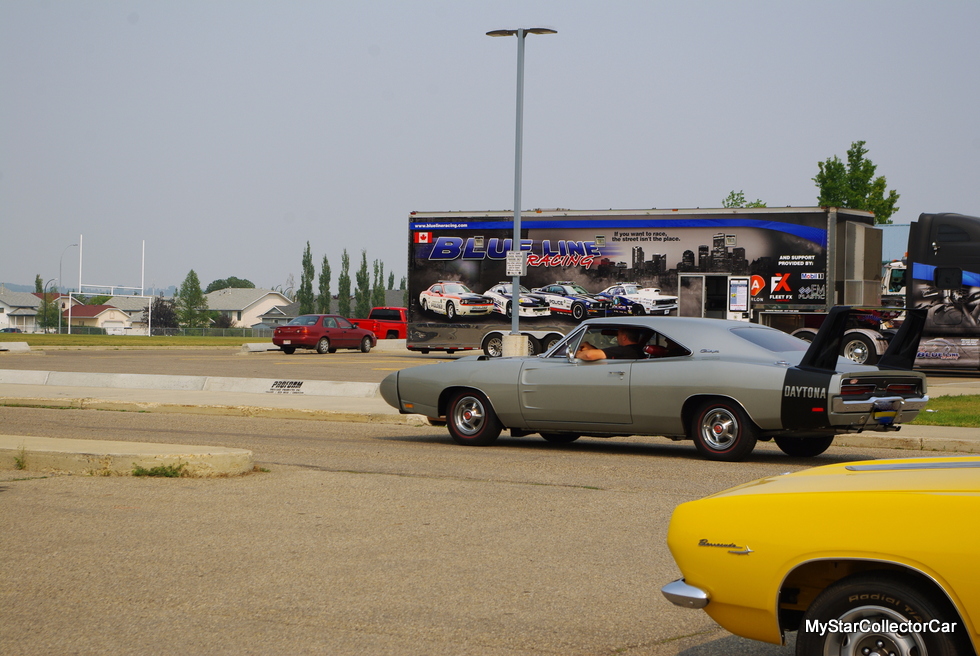 Kevin said said the "brakes are good" and it's "not a race car" with a 3:23 rear end but the 440 can definitely handle freeway speeds.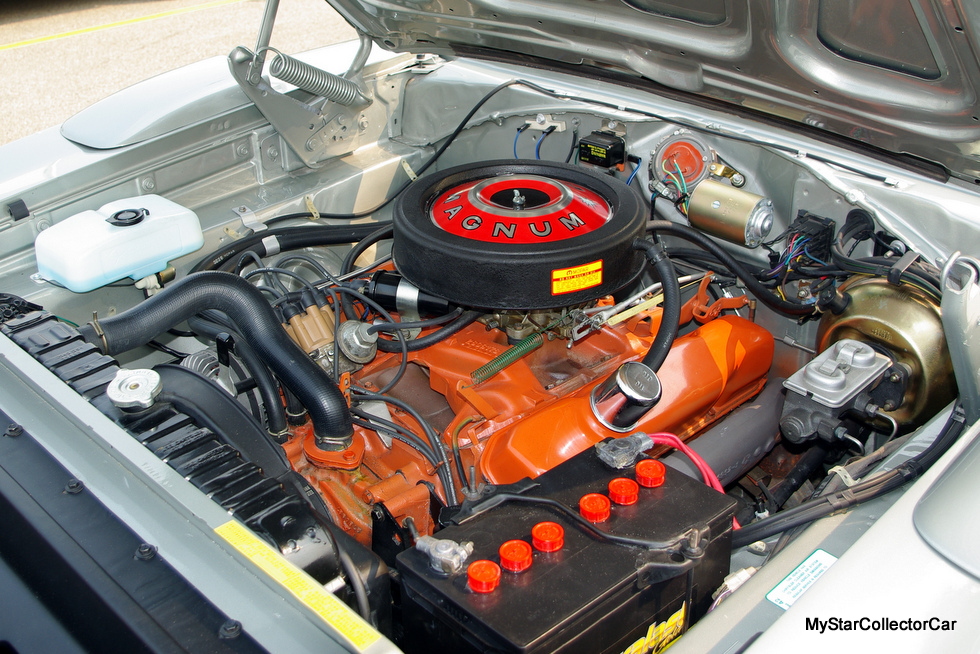 The Daytona was the prize but the real reward for Kevin is the connection he's made with fellow car guys in the hobby. He's blown away by the fraternity and the new friendships and that's something that's even more valuable than a 1 of 1 Daytona.
By: Jerry Sutherland
Jerry Sutherland is a veteran automotive writer with a primary focus on the collector car hobby. His work has been published in many outlets and publications, including the National Post, Calgary Herald, Edmonton Journal, Ottawa Citizen, Montreal Gazette, Saskatoon StarPhoenix, Regina Leader-Post,  Vancouver Sun and The Truth About Cars. He is also a regular contributor to Auto Roundup Publications.
Please re-post this if you like this article.