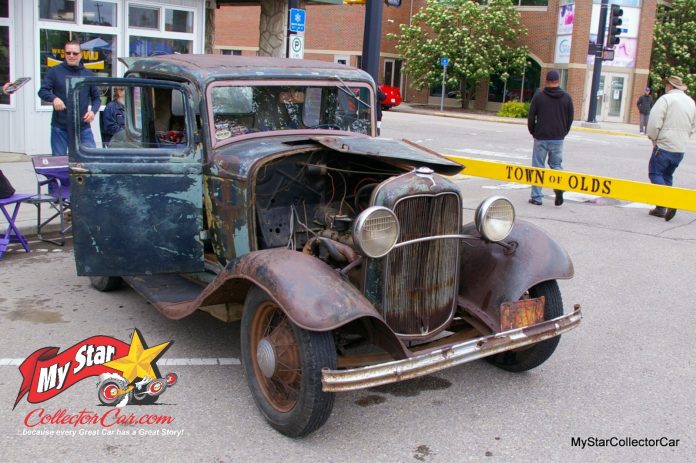 The Ford Model B was built between 1932 and 1934 to provide an affordable replacement for the Model A and its famous predecessor, the Model T.
Irvin Ziegler was a young teenaged car guy when he spotted a 1932 Ford Model B coupe for sale in a small community in northern Saskatchewan, Canada in 1966. It was love at first sight for Irvin, but initially he passed on buying the Model B.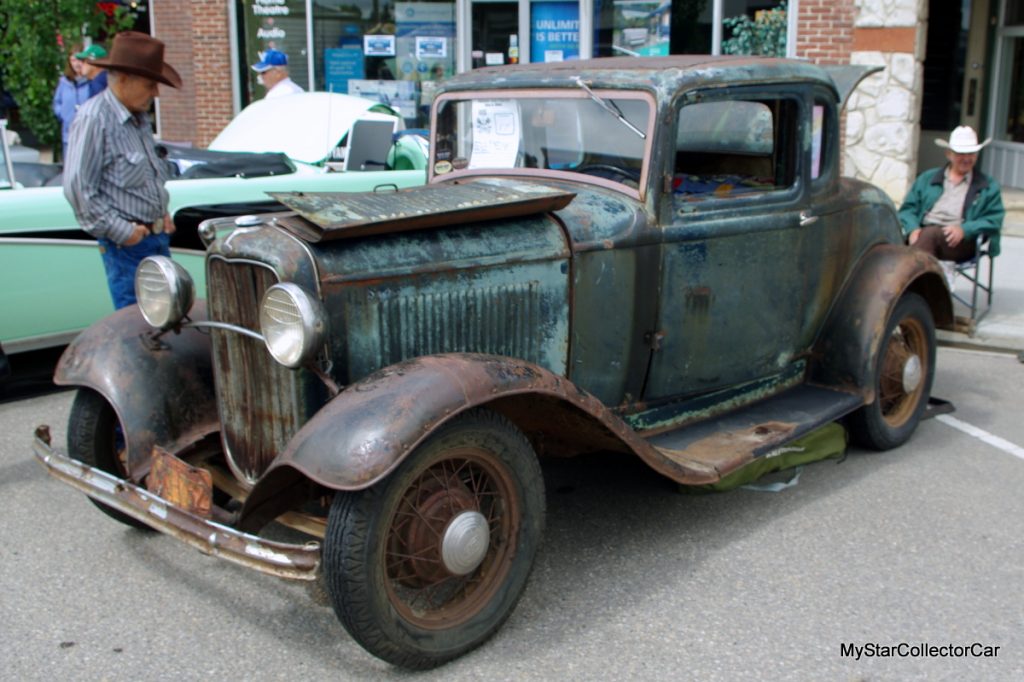 However, Irvin told MyStarCollectorCar "This one (the '32 Model B) bugged me-I wanted it", so he purchased the Model B and brought it back 500 miles to his home in Alberta, Canada. Even the trip back home was not easy because the Model B was part of a tandem pair of vintage cars flat-towed behind a 1966 Chevy truck.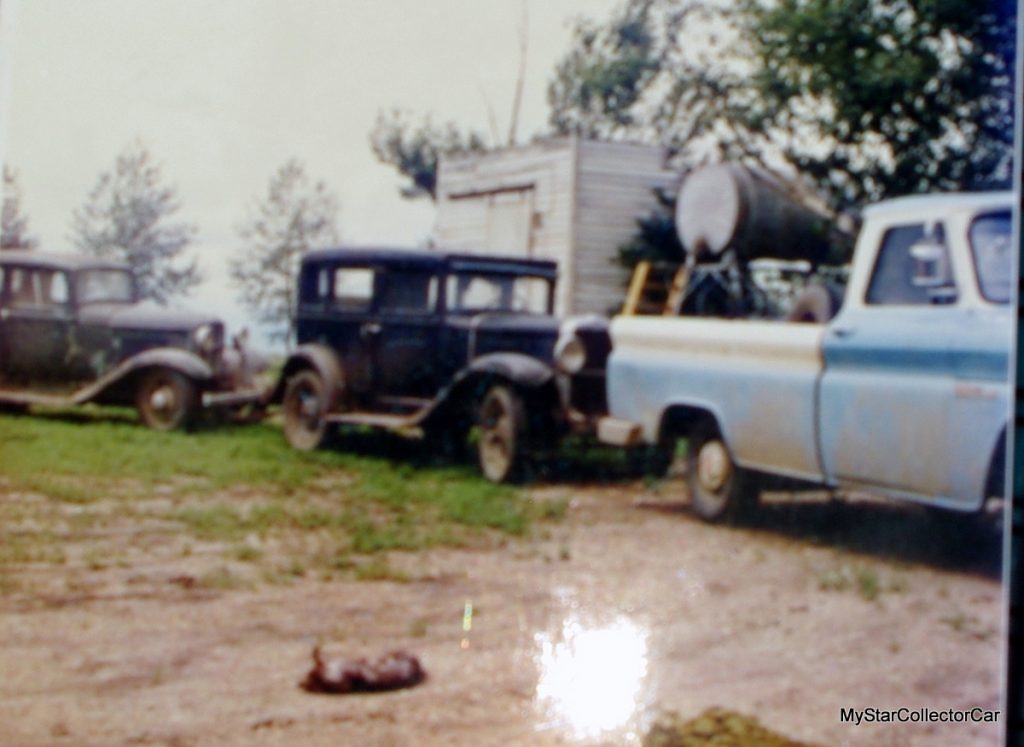 Few car guys would attempt a double flat tow caravan, but Irvin had the spirit of adventure one can only find in the brashness of youth, along with a very helpful brother-in-law who owned the '66 Chevy truck/tow vehicle.
The two-day trip home was a success and Irvin became the proud owner of a 1932 Ford Model B that is still with him to this very day, in all its survivor glory.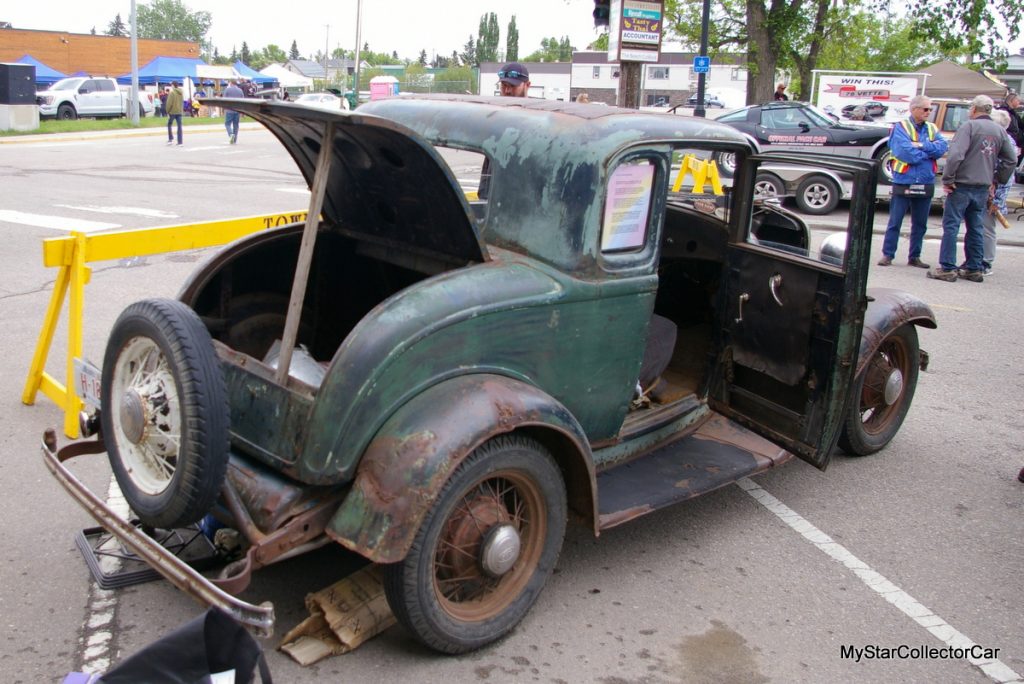 Irvin's first order of business as the young owner of a pre-war car was an engine overhaul in 1967 because the '32 Ford needed one. The car served as a basic form of transportation for him, but eventually it went into long term storage for 35 years, according to Irvin. The most important element was the car was still Irvin's as he journeyed through life as a family man, farmer, and trucker.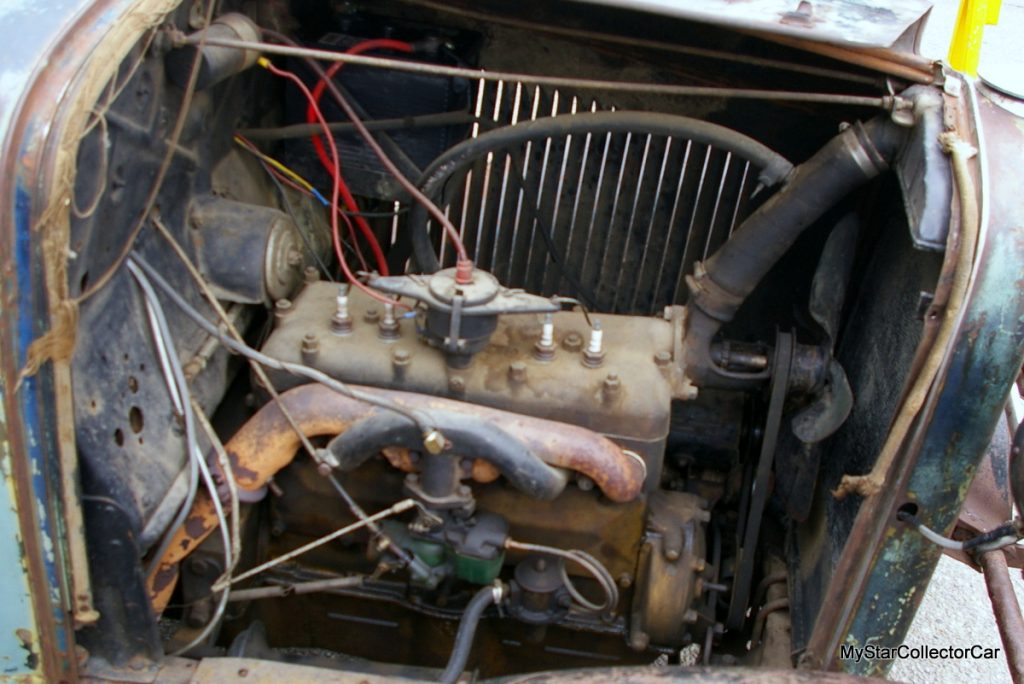 Eventually Irvin reached a point in his life when he could devote his time and energy to his '32 Ford, so Irvin decided to resurrect the Model B after its long storage. His main goal was simple: Keep the Model B original in every possible way to honor its past and give it a great future under his watch.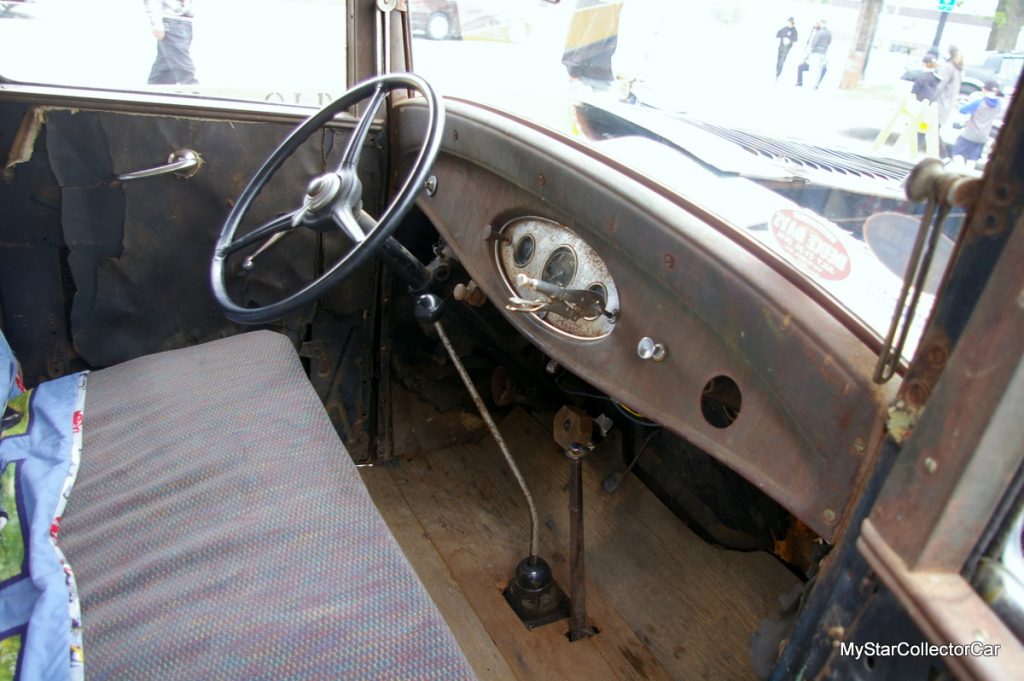 As mentioned, the Model B was originally found in northern Saskatchewan and spent its life on wagon ruts masqueraded as roads in the bush. The years had not been kind for the Model B, so it wore its wounds on its skin, including the rear fenders that were stitched up with gas welding and screws before Irvin was likely even born.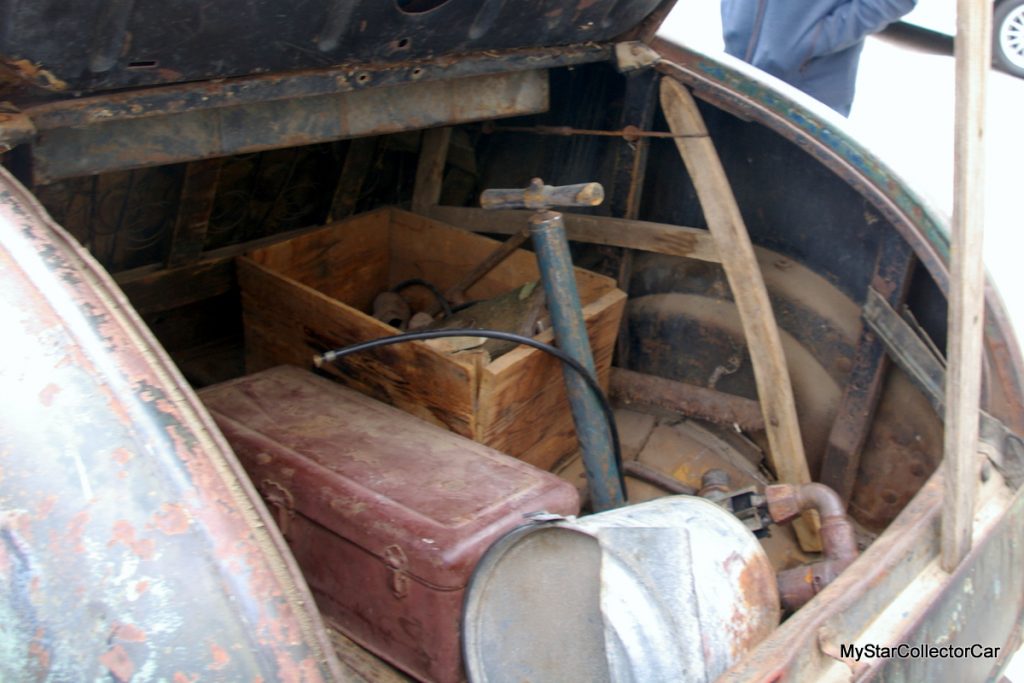 Irvin wanted to preserve his Model B's history and instead concentrated on its originality, including a return to its factory one-brake light/no signal light factory roots. His only alteration was an electric wiper system because the car's original vacuum wiper system was "beyond repair", in Irvin's words.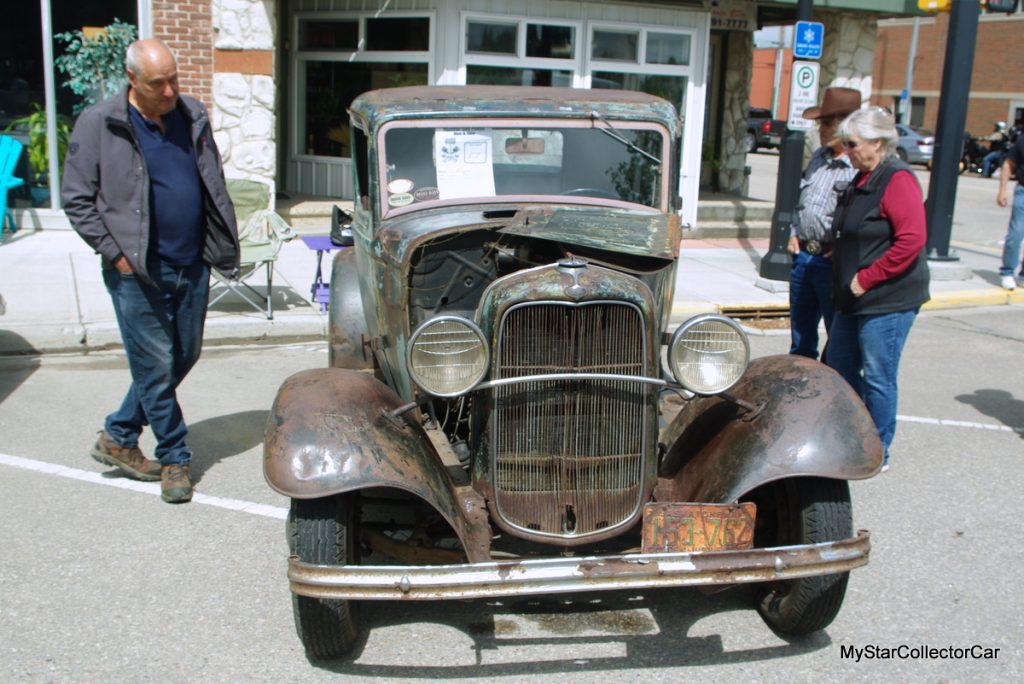 Irvin admitted he assembled many replacement parts (including a frame), but now has no intention of altering his Model B's originality. Instead, he chose to drive the Model B at every opportunity, including Christmas events when the situation warrants it.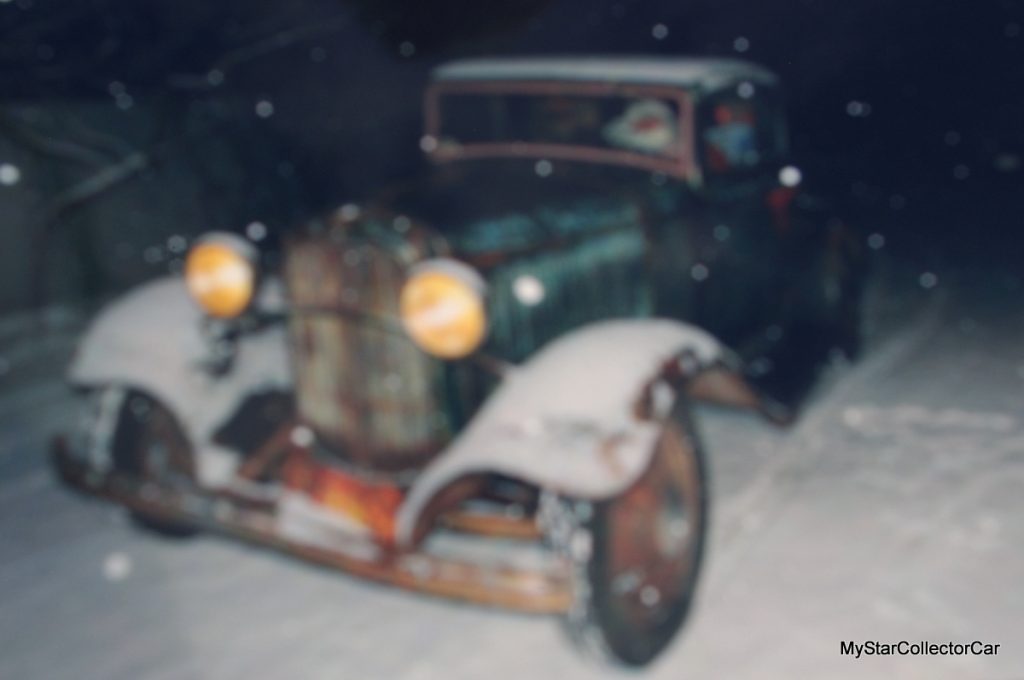 BY: Jim Sutherland
Jim Sutherland is a veteran automotive writer whose work has been published by many major print and online publications. The list includes Calgary Herald, The Truth About Cars, Red Deer Advocate, RPM Magazine, Edmonton Journal, Montreal Gazette, Windsor Star, Vancouver Province, and Post Media Wheels Section.