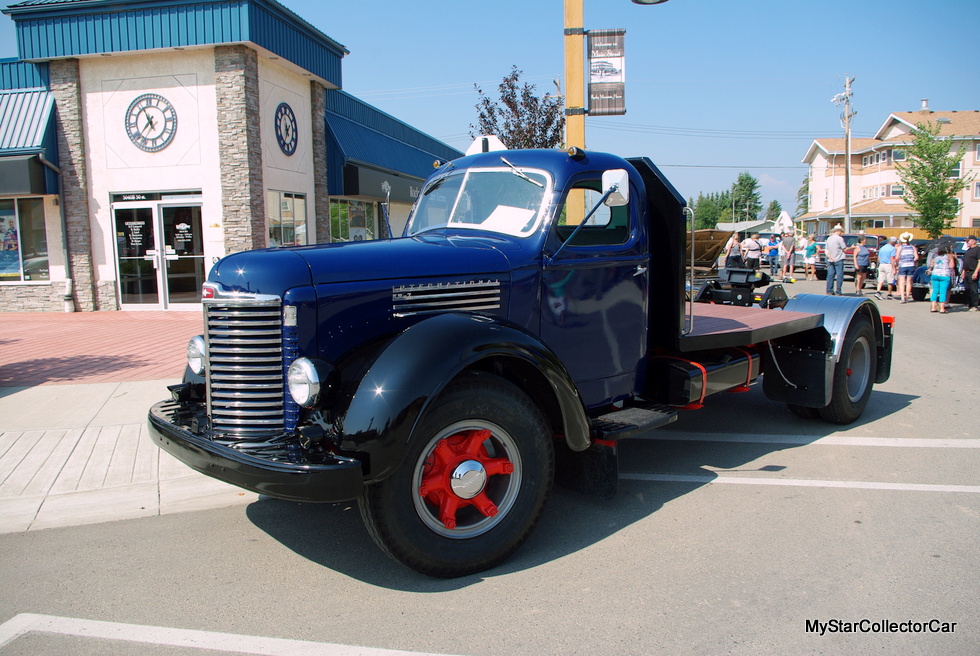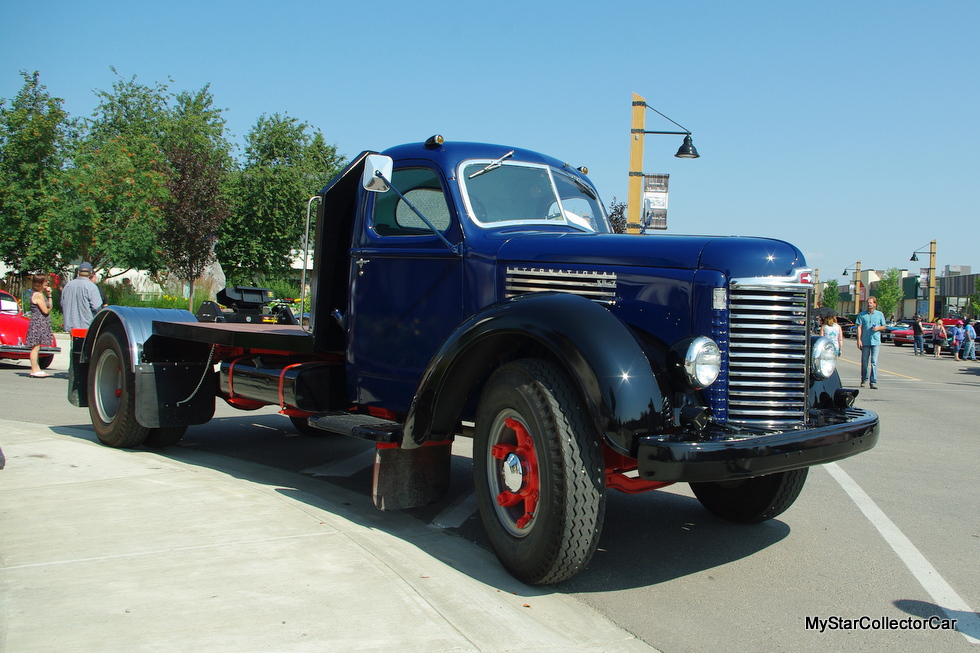 Old working trucks have become a lot more fashionable in the hobby because people are drawn to these old dinosaurs at every show.
Many of the owners are either current or retired big rig drivers so these trucks represent a big piece of their personal history.
This '49 IHC KB-7 is a great example of how important a personal history is to the resurrection of every old vehicle.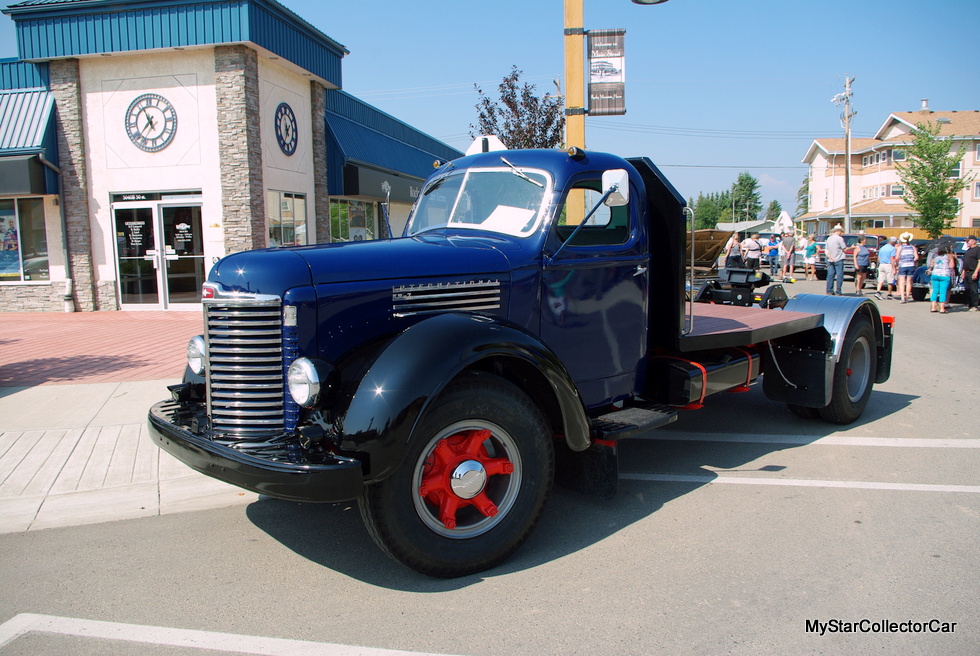 Gerald Moffard grew up in a trucking family and his father bought a brand new '48 IHC KB-7 for their log hauling business. That truck left a big impression on Gerald and the family in general because the Moffards used IHCs into the 1980s.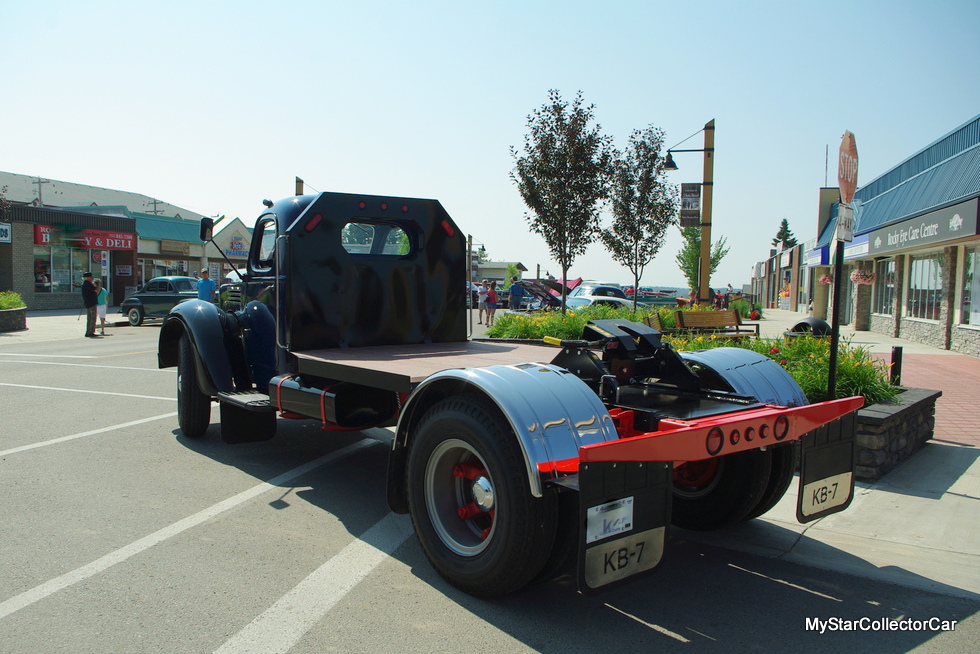 Gerald started hauling in 1963 but he never forgot that '48 so he went into search mode for a similar truck to give a rolling tribute to his dad and that original KB-7 because his childhood was spent with his dad in that old IHC.  

He found one on a farm in Saskatchewan, Canada where it was used to haul grain. The truck was in decent shape but Gerald spent 2 ½ years rebuilding this KB-7 to his own specs.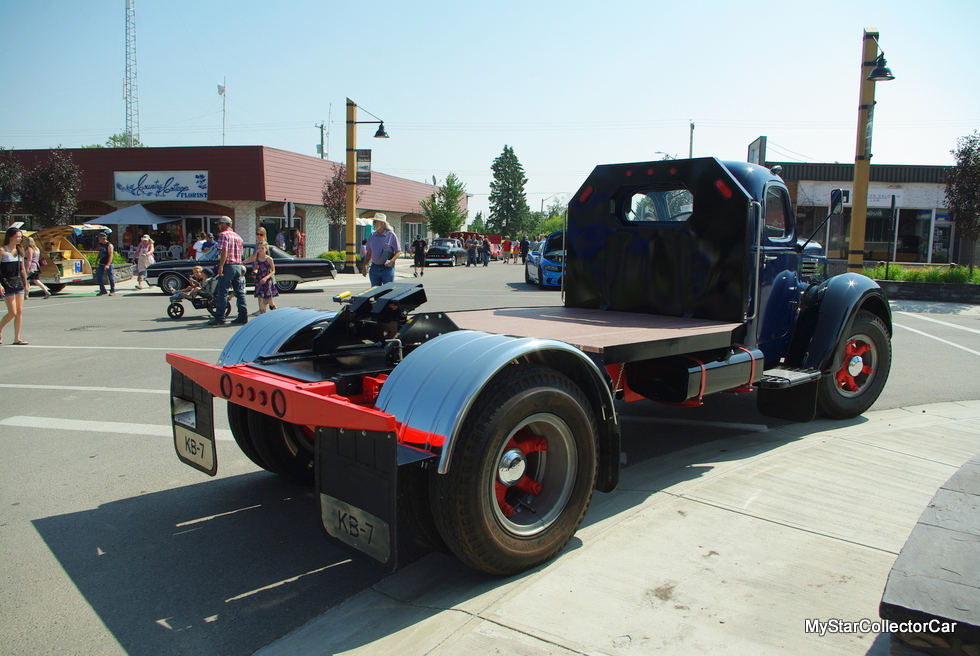 Gerald wanted to retain the originality of this IHC so he resisted advice from his buddies to yank the 89 horsepower 269 cubic inch Blue Diamond inline 6 under the hood and replace it with a brawnier new diesel. The KB-7 is so original it still has a factory crank.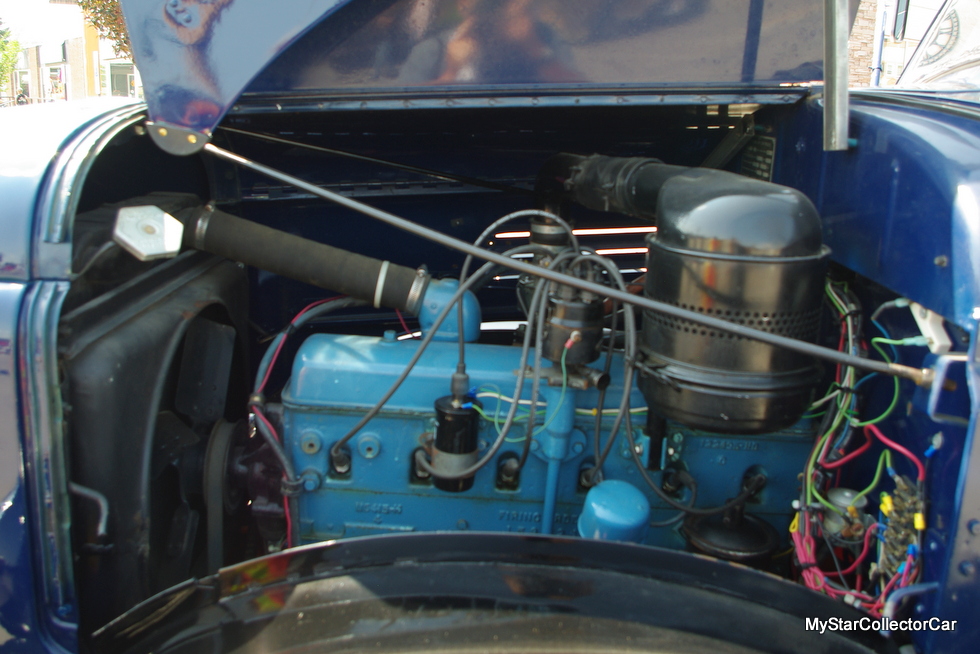 He also kept the five-speed split axle so this truck is just like the one his dad drove. His original plan was to rig it out for a pole trailer but then he settled on another concept—use it as a fifth-wheel holiday trailer hauler. Reality set in when Gerald realized this truck topped out at 50 miles per hour in stock form so altered his game plan again and built a truck bed for the KB-7.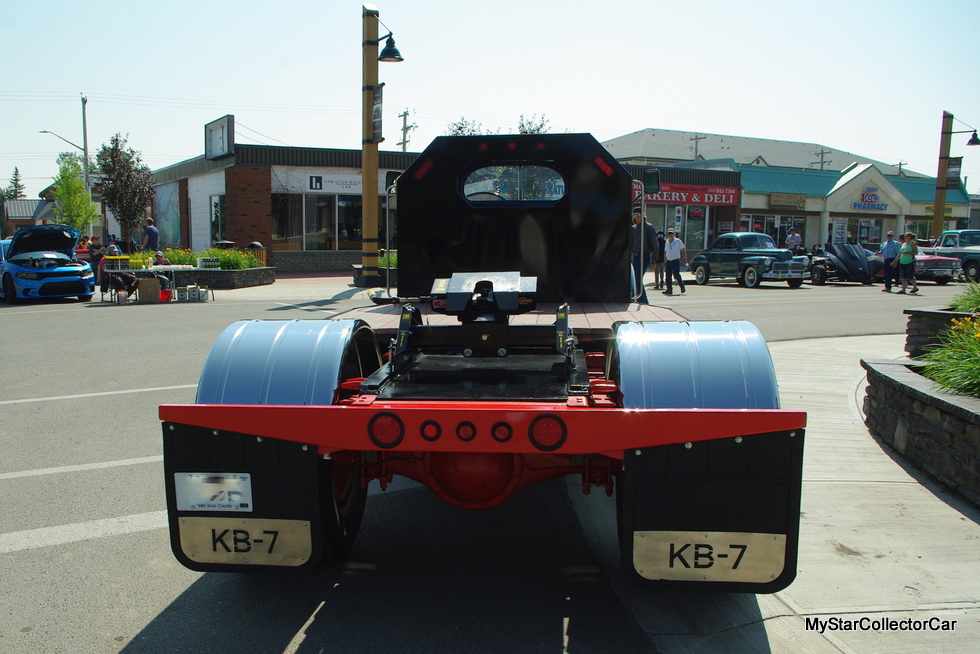 This was a time consuming process and Gerald was there for every step of the project. He's a trucker so he's naturally a hands-on guy and he handled most of the major details from body work to mechanical issues.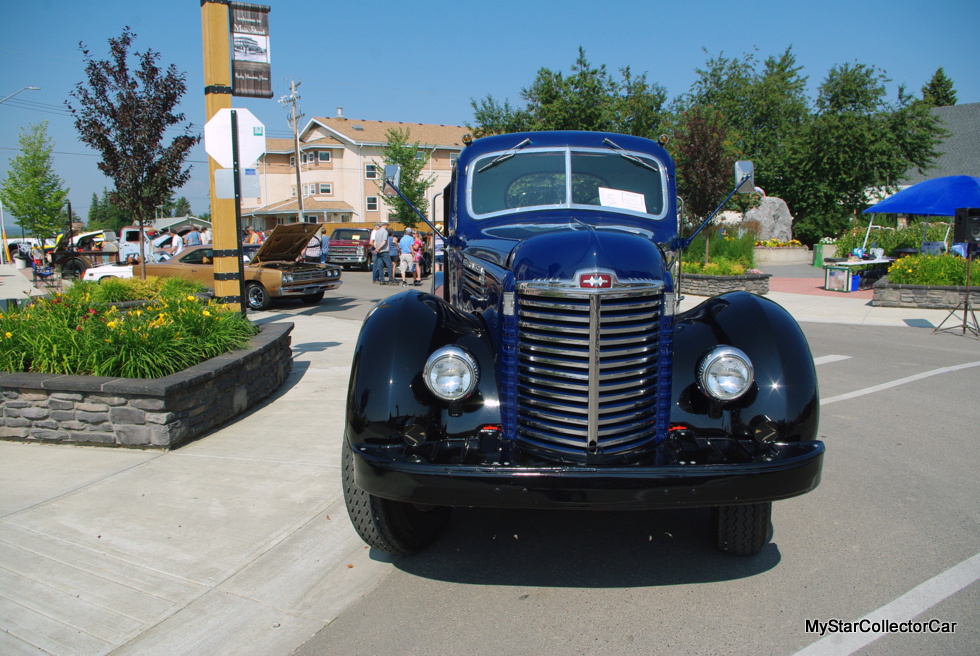 He had a buddy build the truck bed and headache rack but the engine, brakes, suspension and electrical components have Gerald's fingerprints all over them.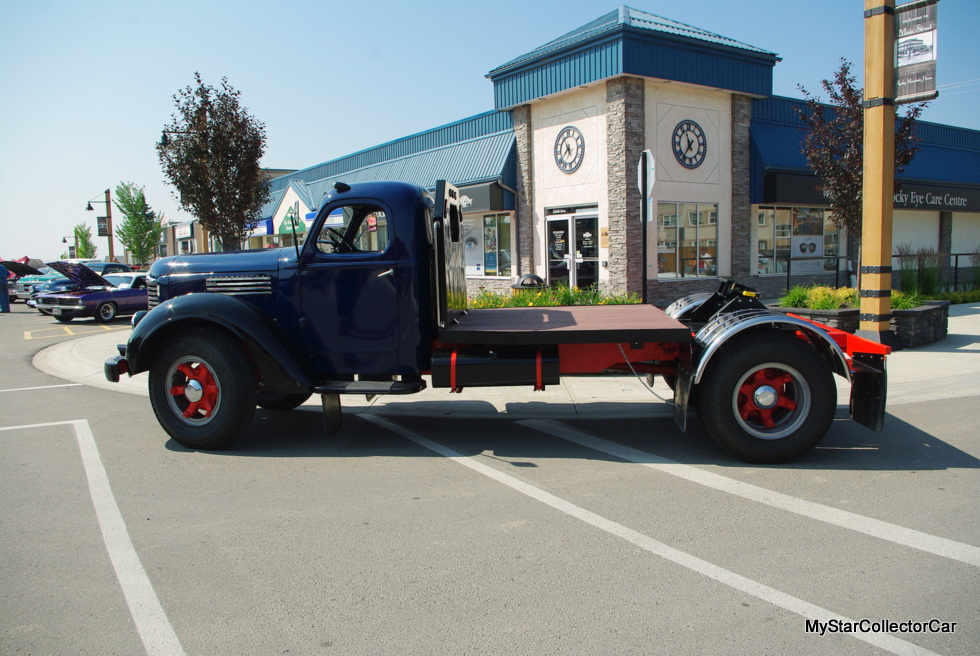 Gerald was also involved in the paint prep and body work but he tweaked it after the color was laid down because he's a detail guy and he wanted to showcase his KB-7. He resisted the urge not to use wood in the truck bed and opted for the more expensive composite board because it's "one and done".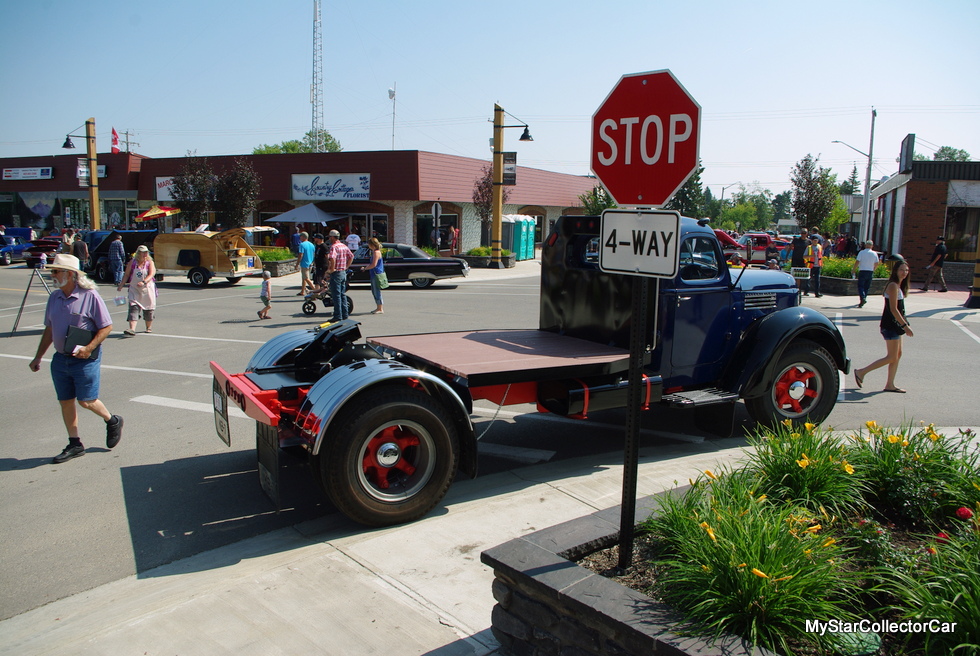 Gerald literally drives this truck into town for coffee and it's been used in many other social functions. His grandkids have a huge connection with the truck because three of them have used this classic IHC for a graduation vehicle. The KB-7 has also been used in parades plus it's a feature at every car show Gerald attends. The lack of power steering and manual brakes doesn't deter an experienced old trucker like Gerald.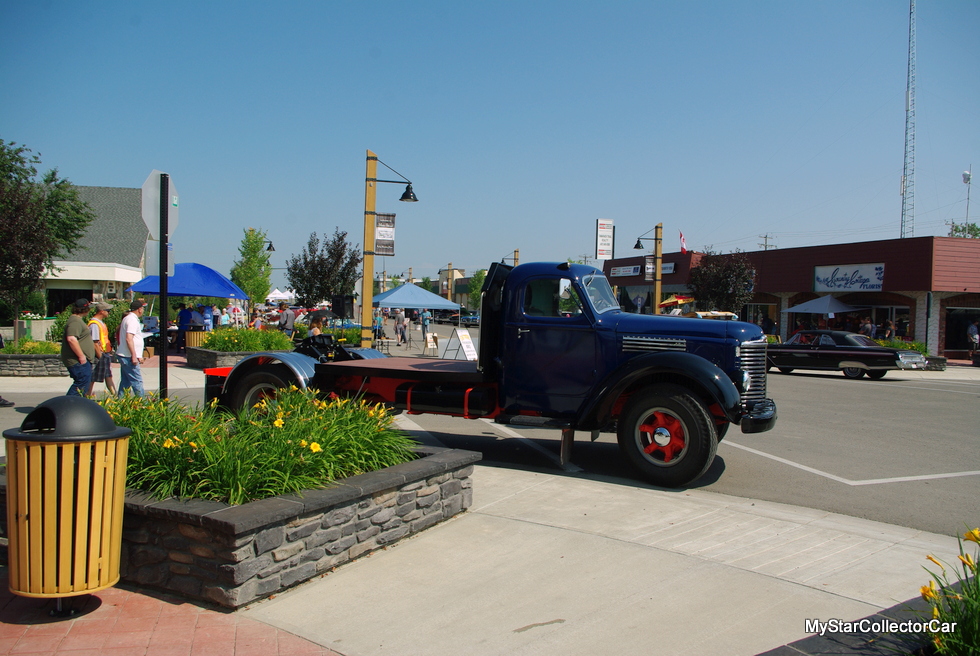 The biggest draw in the car hobby is the sheer nostalgia behind it and if size matters this '49 KB-7 is one of the biggest examples you'll see at a show thanks to Gerald's dad and his '48 KB-7.
By: Jerry Sutherland
Jerry Sutherland is a veteran automotive writer with a primary focus on the collector car hobby. His work has been published in many outlets and publications, including the National Post, Calgary Herald, Edmonton Journal, Ottawa Citizen, Montreal Gazette, Saskatoon StarPhoenix, Regina Leader-Post,  Vancouver Sun and The Truth About Cars. He is also a regular contributor to Auto Roundup Publications.
Please re-post this if you like this article.