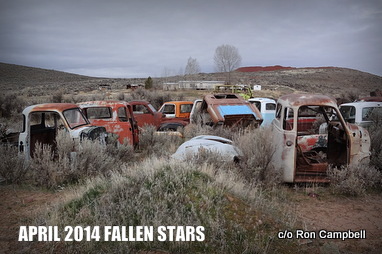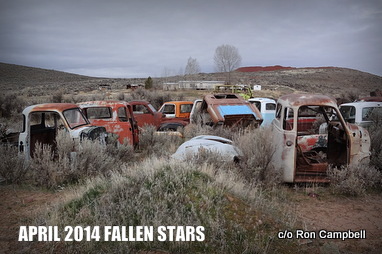 APRIL 2014 FALLEN STARS: THEY COME IN ALL SHAPES AND SIZES
There is no question an amazing yard full of Fallen Stars is like heroin for car guys. We can't get enough of these potential projects or parts donors, so when we see a yard like this we'll spend hours sorting through this automotive gold.
If you're not a car guy you'll never get it but if you are a car guy you'll truly appreciate the diversity in this Oregon yard.
This is the kind of yard with something for everyone so its inventory comes in all shapes and sizes. That's the kind of diversity cars guys live for because it encompasses such a range of tastes.
Ron Campbell is the kind of car who'll travel to see this kind of stuff so MSCC is eternally grateful to him for this month's Fallen Stars.
FOR PAST MSSC FALLEN STARS PLEASE FLLOW THIS LINK