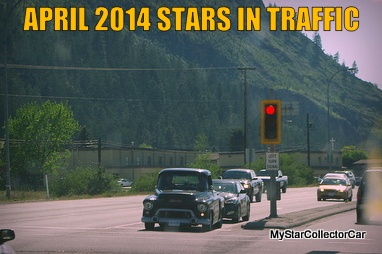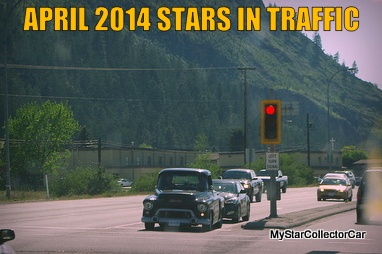 APRIL 2014 STARS IN TRAFFIC: THOUGH APRIL SHOWERS MAY COME YOUR WAY
"April is the cruelest month" according to T.S. Eliot.
He wrote those words in the poem, 'The Wasteland" but the biggest question is simple.
What does an obscure poem you forgot ten seconds after leaving high school have to do with old iron?
On the surface…nothing.
But in reality, April is a cruel month for car guys because you're not completely out of the grip of a long, brutal winter.
April means you can proudly hit the street in your Vette convertible on a glorious spring day and barely make it home in a blizzard.
That's the cruel part of April.
Nevertheless, April brings car guys closer to day like the ones in this month's Stars in Traffic when the streets are full of classic old iron.
FOR PAST MSCC STARS IN TRAFFIC CLICK HERE