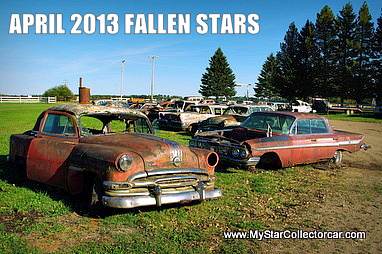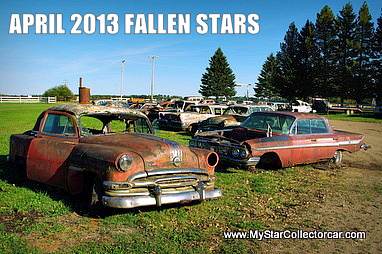 There's a concept called the "circle of life" and it basically means that there's birth, maturation and death in nature.
Elton John used the concept for a song in a Walt Disney movie and despite the popularity of the concept, does it really apply in the automotive world?
Cars are not, by definition, "natural" despite the fact that they are composed of natural ingredients like iron.
That's why the Walt Disney song shouldn't apply to old rides like these Fallen Stars.
For example, why on earth would you want to get rid of a beloved '64 Galaxie simply because it's old and outdated?
50-year-old cars aren't like a blind and crippled 20-year-old Cocker Spaniel where the only choice is the humane choice…a trip to the back 40 acres with you, the Cocker Spaniel and a shotgun tucked under your arm.
That '64 Galaxie is a completely different story because now you can turn it into a retro-fitted car that would dominate 2013 Hondas in ways that were never possible with a factory stock 1964 Ford.
You'll never turn that 20 year old cocker spaniel into a Greyhound.
For a look back at past MSCC Fallen Stars plese folllow this link.