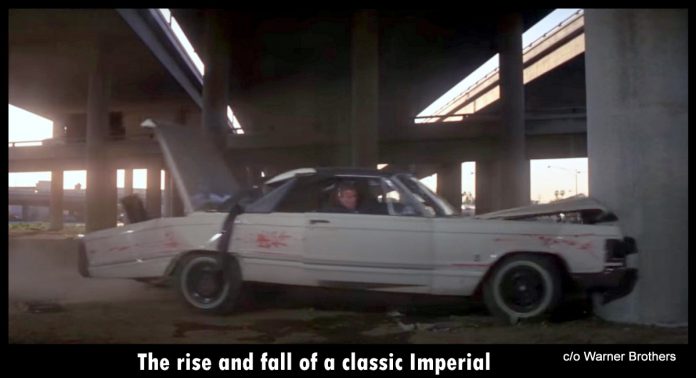 This year I finally had an opportunity to watch the original 1968 version of 'Point Blank', an action flick starring Lee Marvin, the incredibly hot Angie Dickinson, and a surprise guest star in the form of a 1967 Imperial Crown Convertible.
Life dealt me a meager set of cards when it came to Angie Dickinson movies during her heydays in the 1960s, but eventually I was old enough to see her in 'Pretty Maids All In A Row' and realized Angie in the nude saved the day in this otherwise forgettable 1972 movie.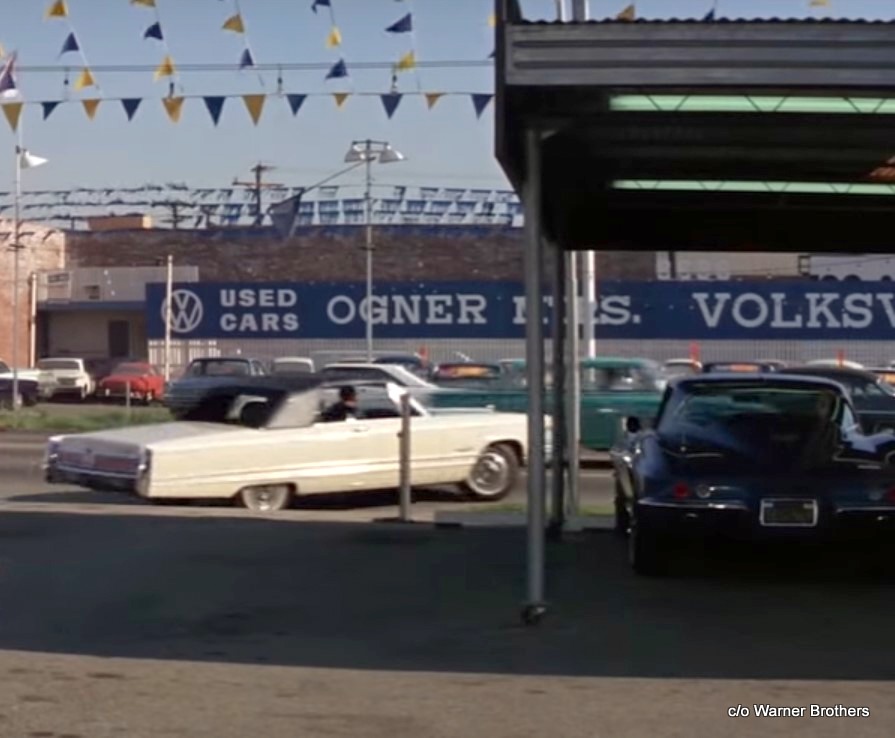 However, I was pleased TCM (Turner Classic Movies) aired 'Point Blank' because it starred Angie Dickinson and she was reason enough to finally watch the movie-even after all these years. Little did I realize the movie would become a horror flick early in the game when Lee Marvin visited a used car lot and set his sights on a beautiful 1967 Imperial Crown Convertible.
Initially, Marvin's movie character simply toyed with the whistles and buzzers on the car. For example, he hit the switch on the passenger side power vent window and watched it move in and out of its closed position.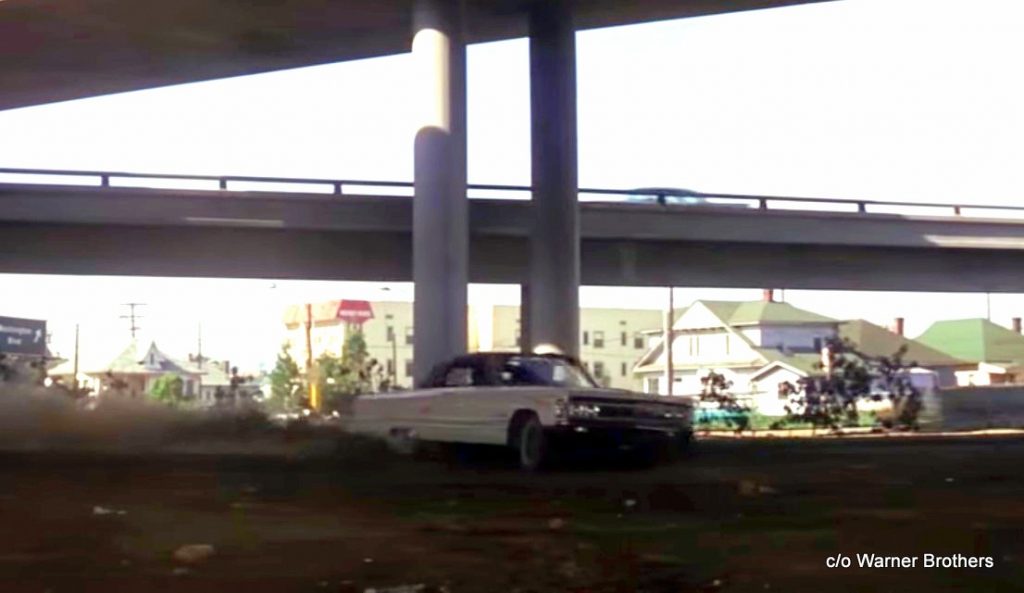 The '67 Imperial was like every Mopar in 1967 because it had vent windows. The big difference was most peasant Mopars had hand-operated vent windows because they were well below the regal Imperial on the Chrysler status ladder.
Vent windows eventually disappeared on Chrysler products but the 1967 Imperial Crown in 'Point Blank' separated itself from mere mortal Mopars because it had power vent windows.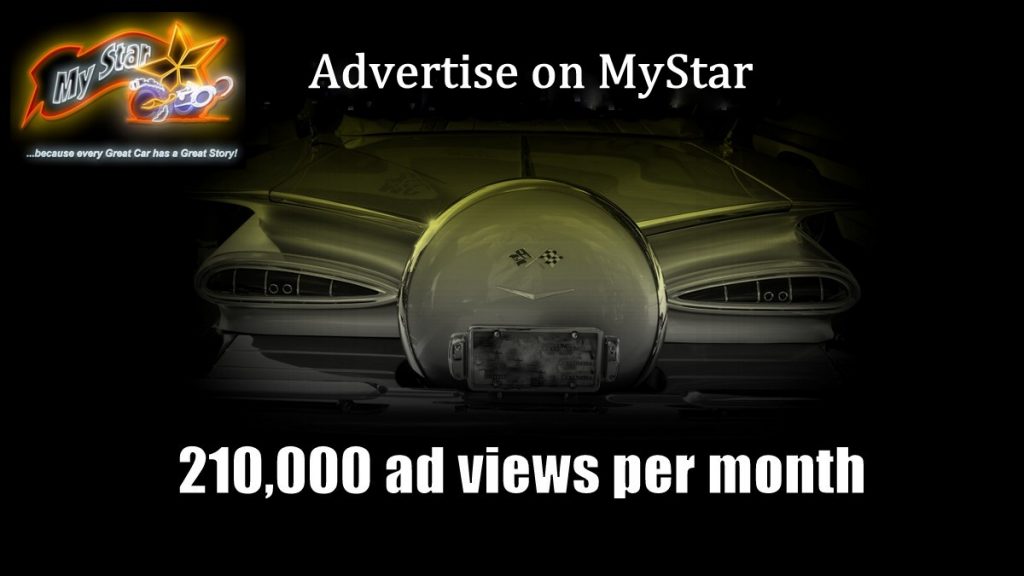 The movie Imperial also had a tilt-telescopic steering column to enhance the driver comfort levels and Marvin's character also demonstrated this feature during the tire-kicking phase in the sales lot.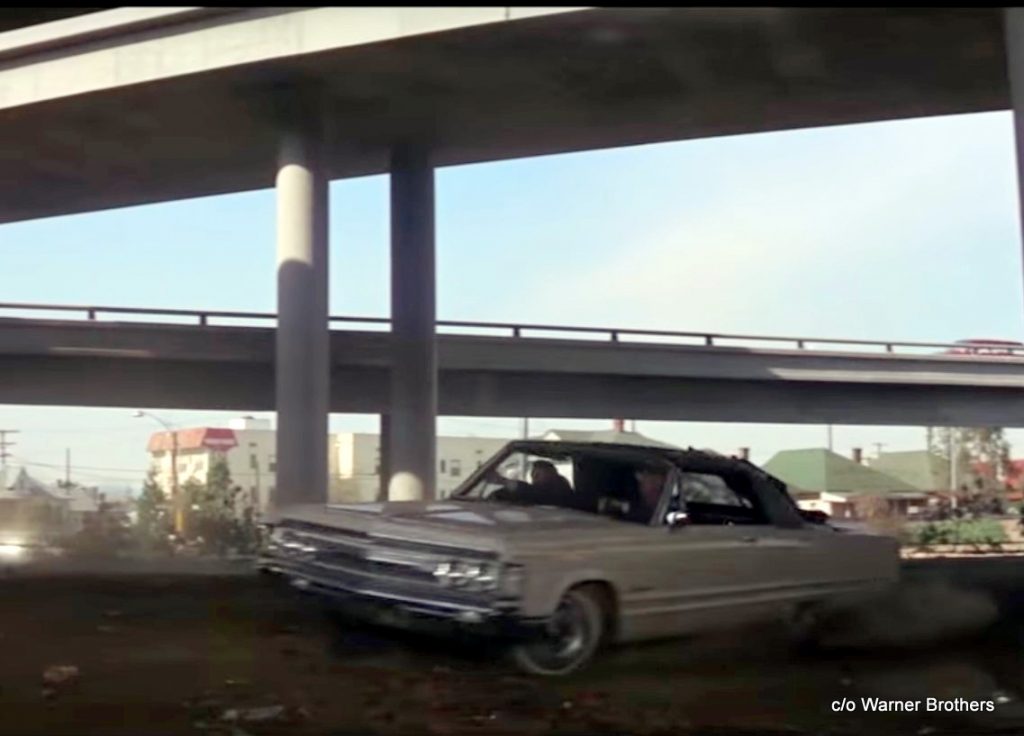 The '67 Imperial had lap belts for driver and passenger, an excellent feature given Marvin's movie character's escapades when the salesman jumped in the car for a test drive. Marvin's character mentioned "most accidents take place within 3 miles of home", so he buckled up for safety's sake.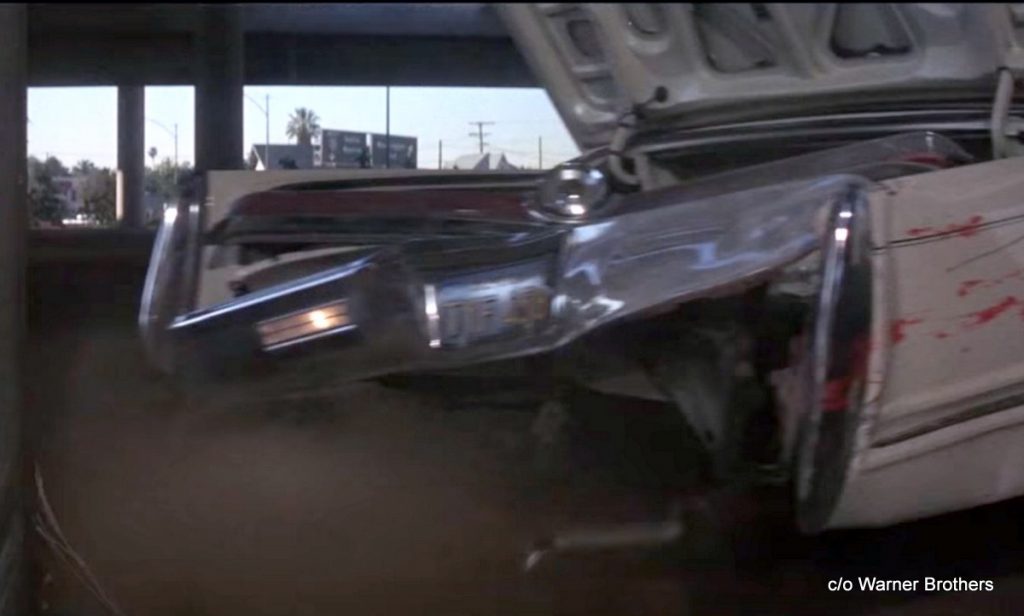 What happened next could hardly be represented as an accident because Marvin's character destroyed the Imperial by crashing it into the concrete support structures on a nearby overpass-several times.
The point of this gruesome car stunt was to soften up the salesman, but the Imperial got softened up in a huge way by the series of front and rear collisions. It was horrifying to watch a limited edition 1967 Imperial Crown convertible get slowly destroyed in the scene, even though it was 53 years later in my case.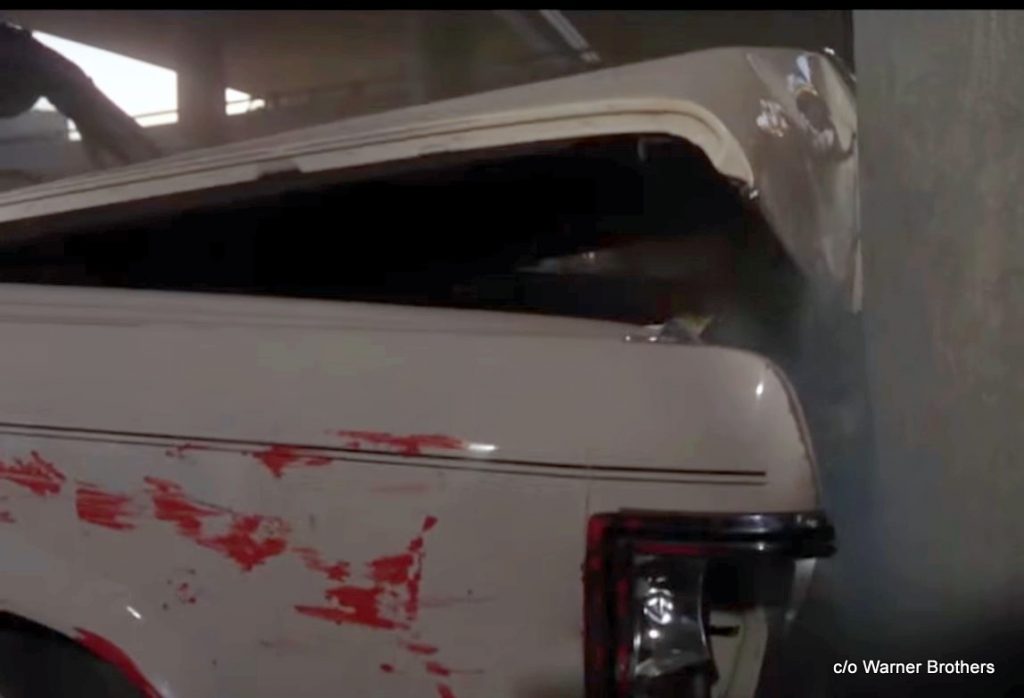 My research indicated only 577 Imperial Crown Convertibles were built in 1967. One of them bit the dust in a big way during the filming of 'Point Blank', but fortunately no harm came to Angie Dickinson during the filming of that same movie.
BY: Jim Sutherland
Jim Sutherland is a veteran automotive writer whose work has been published by many major print and online publications. The list includes Calgary Herald, The Truth About Cars, Red Deer Advocate, RPM Magazine, Edmonton Journal, Montreal Gazette, Windsor Star, Vancouver Province, and Post Media Wheels Section.