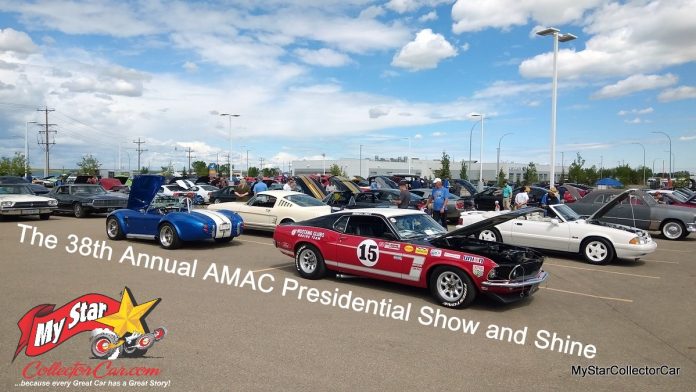 It will come as no surprise the Alberta Mustangs Auto Club (AMAC) is dedicated to the legendary pioneer pony car marque that was born in 1964 and continues to be a part of the Ford lineup to this very day.
The AMAC hosted a major Mustang (and Ford friends) gathering at Cam Clark Ford Airdrie this past weekend to celebrate the iconic pony car in all its glory.
MyStarCollectorCar attended the show, and we were well-received by the organizers and attendees at the Presidential Show and Shine. Sometimes it is difficult to track down the car owners, so we seek out people who may be able to steer us in the right direction. We were very pleased with the helpful individuals who connected us with the owners in short order, so a sincere thank you to everyone who made our hunt easier at the Presidential Show and Shine.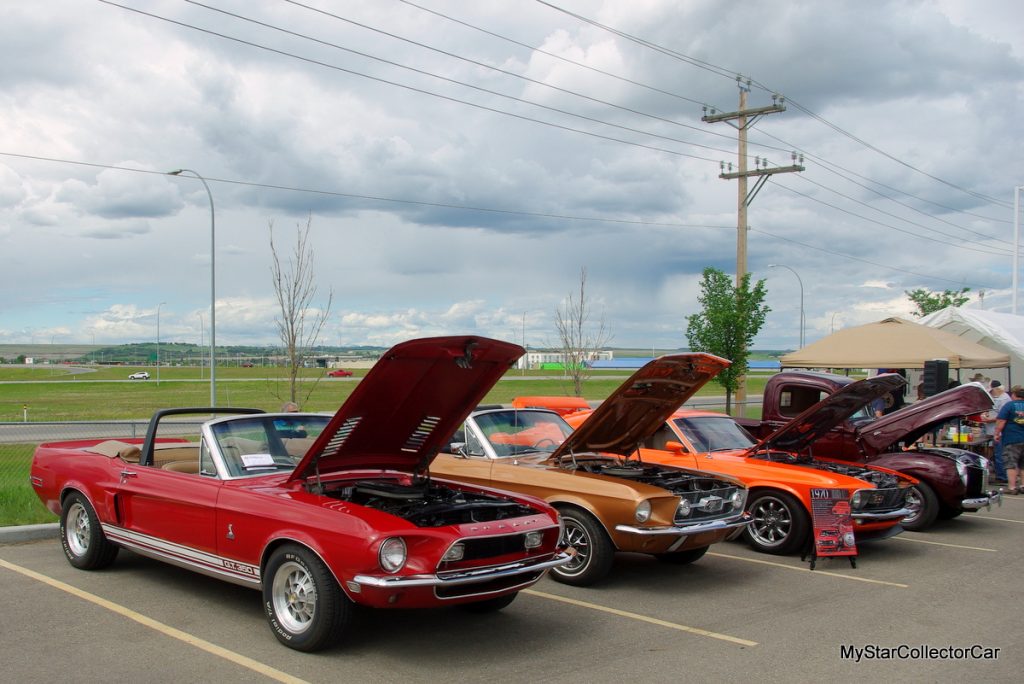 A good example of the helpfulness factor at the Presidential Show and Shine was a bright red 1977 Ford Mustang II Ghia convertible. Most car guys will remember the Mustang II when it debuted in 1974 and created a major stir in the domestic car market.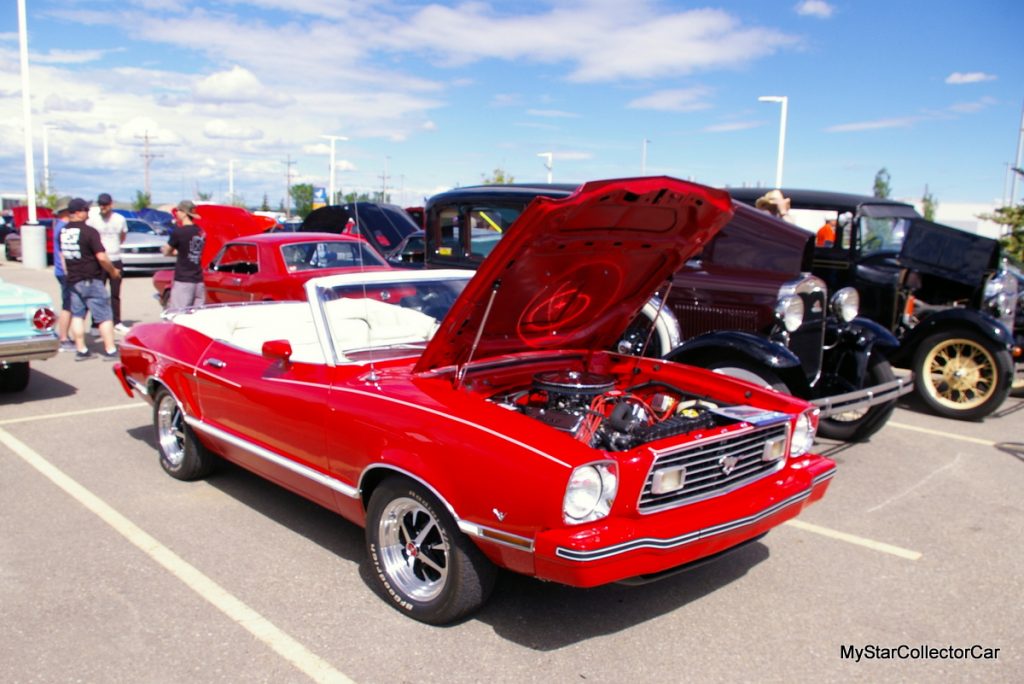 A '77 version of the Mustang II pony car is a rare car show guest in its own right, but a convertible model is in an even rarer version of the second-generation 'Stang. However, the car's owner was not around it, so we asked a bystander whether he knew the owner and he quickly pointed him out in the crowd. Sometimes it is just that simple in the car hobby when birds (Mustang owners) of a feather flock together.
The complete story behind this incredibly rare convertible will be told in a future MyStarCollectorCar article, including how a 1977 Mustang II was built in Ford-approved convertible form.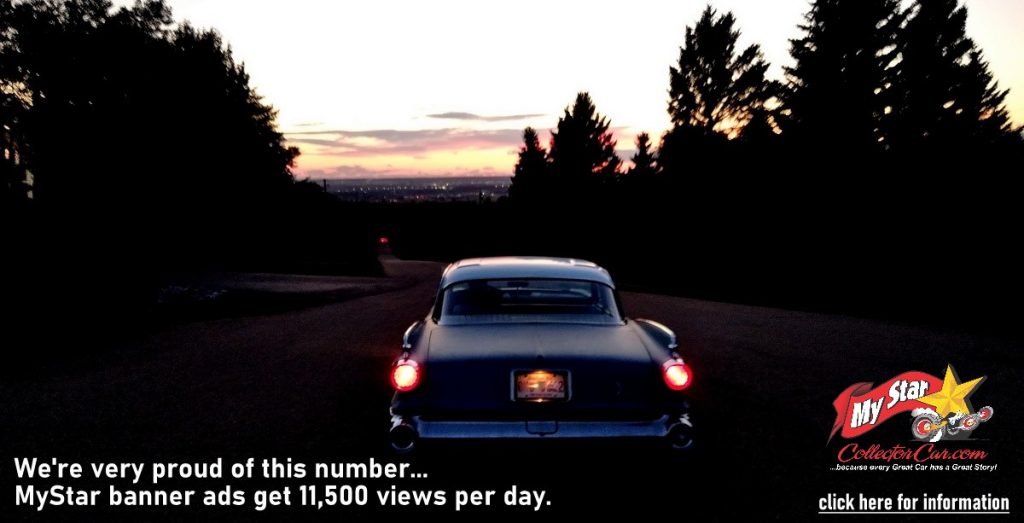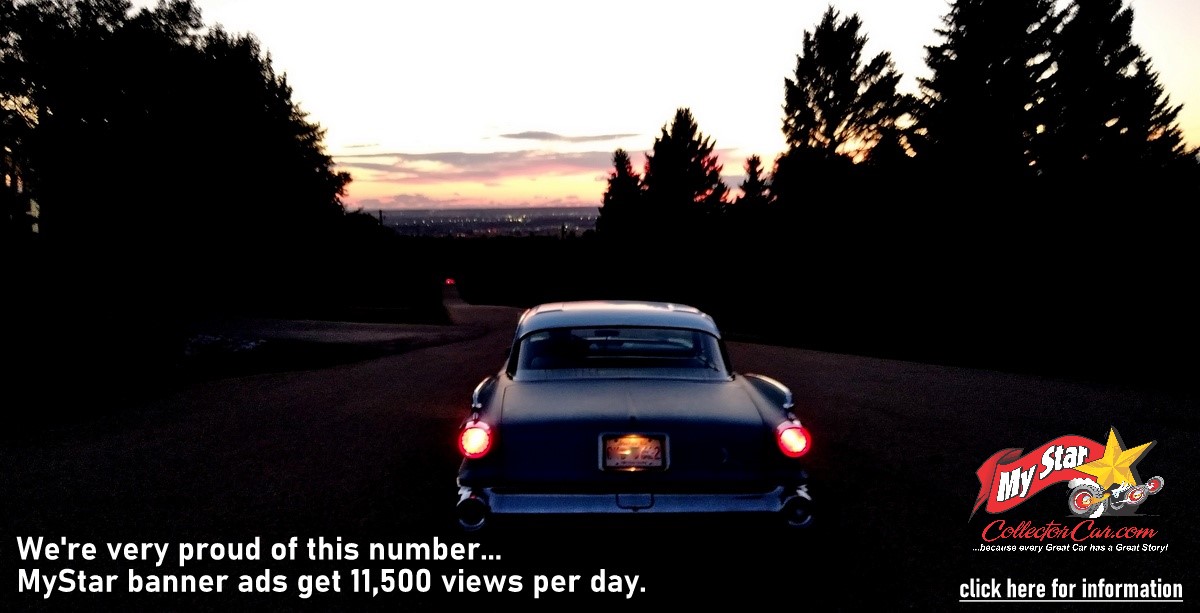 The most colorful pony at the AMAC was a 1969 Mustang Boss 302 tribute car that represented everything that was cool about Ford's famous entry into the Trans-Am Racing program. The Parnelli Jones name on the car was also a tribute to the famous driver who made the Boss 302 a track legend during the late 1960s and early 1970s.
The '69 Mustang's owner was a talented car guy who recreated the legendary Parnelli Jones pony car the hard way, mainly because he wanted to respect its history and still build a drivable car. Read how he was able to meet his goals in a future MyStarCollectorCar story.
One of the invited Ford family guests at the Mustang event was none other than a 1950 Ford four-door sedan, known as the "Shoebox" because of its unique style.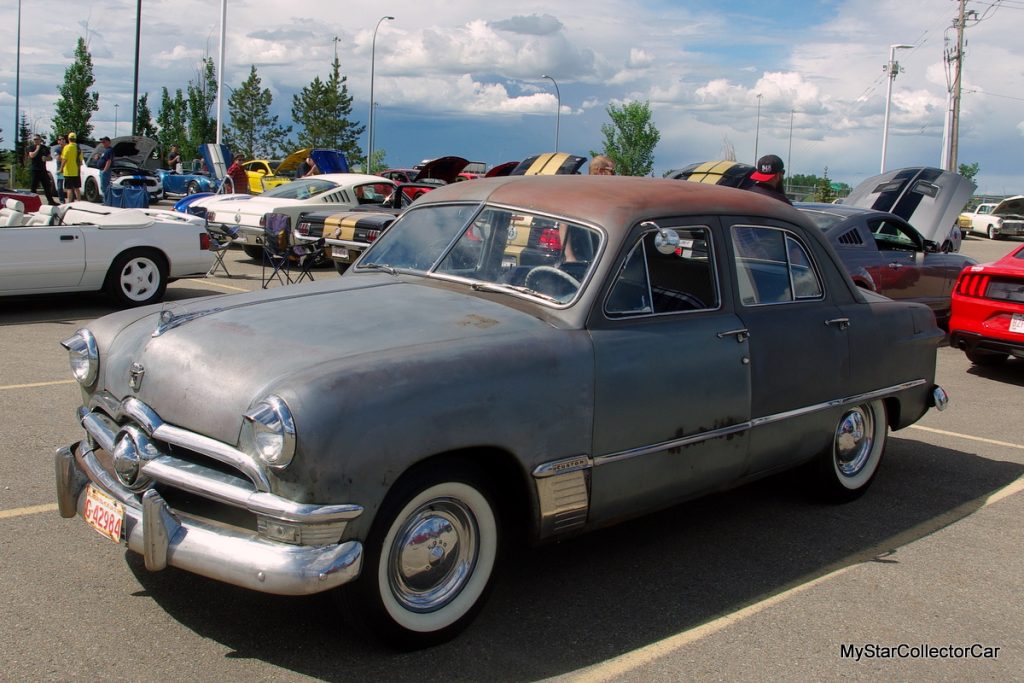 Shoebox Fords are a famous component of the vintage vehicle hobby, but very few of them are owned by a young under-30 car guy who has no plans to modify his car. Find out why in a future MyStarCollectorCar piece.
The final addition to our list was another non-Mustang Ford, namely a 1956 Continental Mark II. These luxury Fords were even a notch above the Lincoln models, mainly because they were essentially a hand-built car.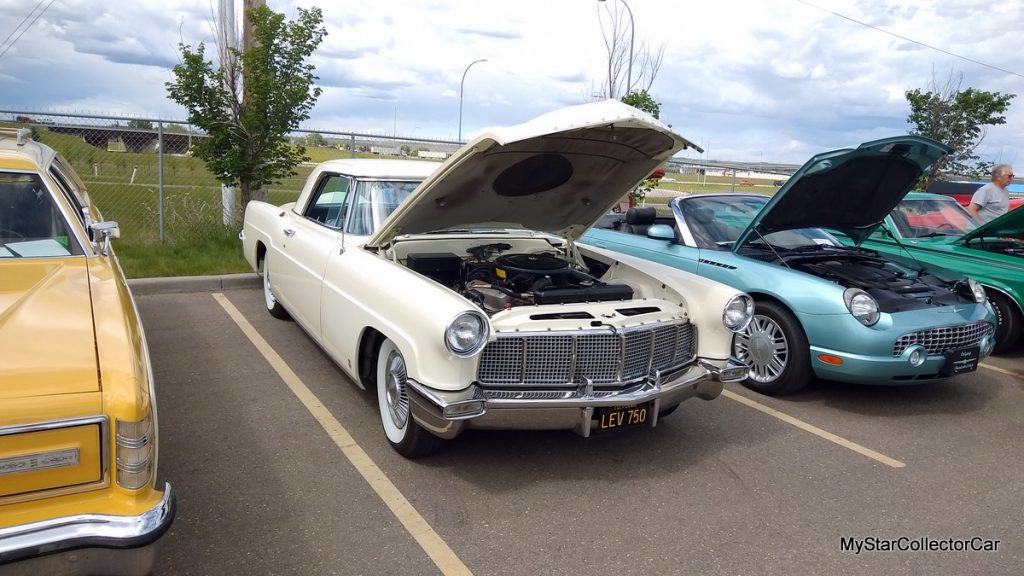 The car's owner had some excellent reasons to own his 1956 Continental Mark II, and they will be revealed in a future MyStarCollectorCar article.
BY: Jim Sutherland
Jim Sutherland is a veteran automotive writer whose work has been published by many major print and online publications. The list includes Calgary Herald, The Truth About Cars, Red Deer Advocate, RPM Magazine, Edmonton Journal, Montreal Gazette, Windsor Star, Vancouver Province, and Post Media Wheels Section.