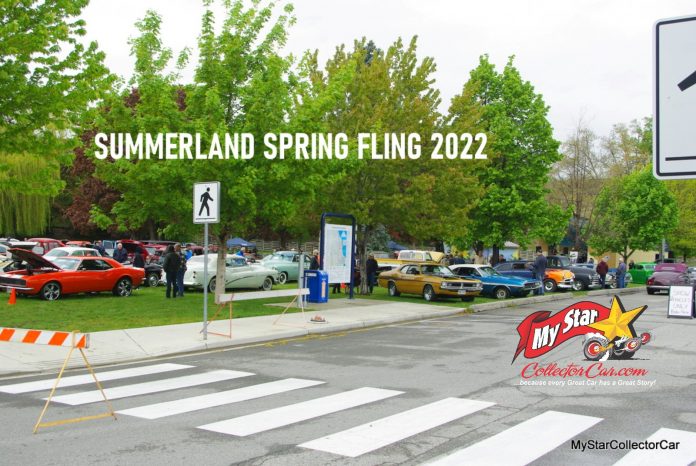 Summerland, British Columbia is a friendly community located in the heartland of Canada's Okanagan region, a summer tourist destination for many visitors because of its warm, sunny climate and large lakes.
Summerland is also a car guy town that allows the locals plenty of opportunities to take their vintage rides on the road because of its long spring, summer and fall seasons.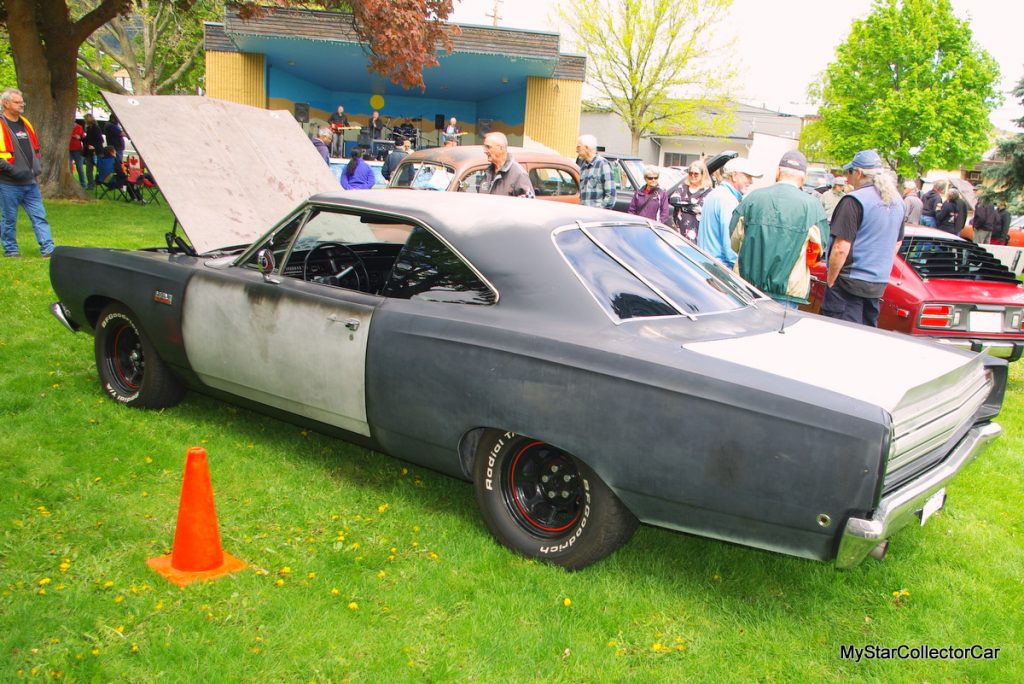 The sheer variety of the show gave us a golden opportunity to connect with the owners of some very interesting vehicles, including a 1968 Plymouth Satellite with monster upgrades that was built as a tribute King Richard Petty, the best NASCAR driver in history. Even the King would have approved of the Hemi upgrades in this '68 Plymouth and MyStarCollectorCar will reveal the changes in an upcoming article.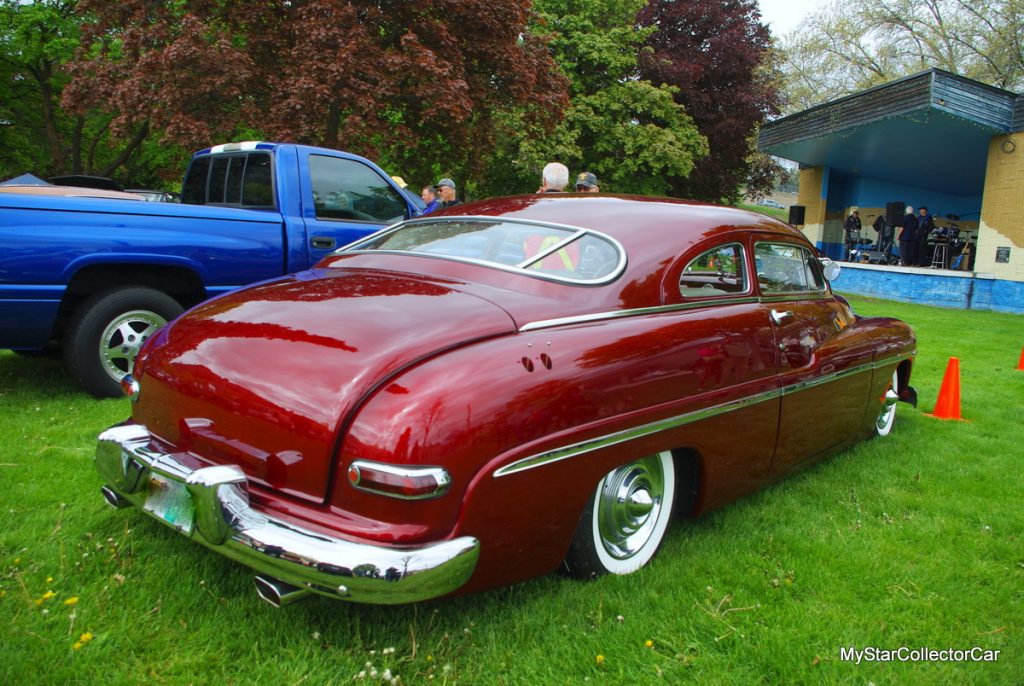 A 1949 Mercury lead sled custom was also at the Spring Fling show and represented the legendary custom Merc look in a big way. Find out how and why its proud owner was able to build his lead sled to such a high level in a future MyStar feature.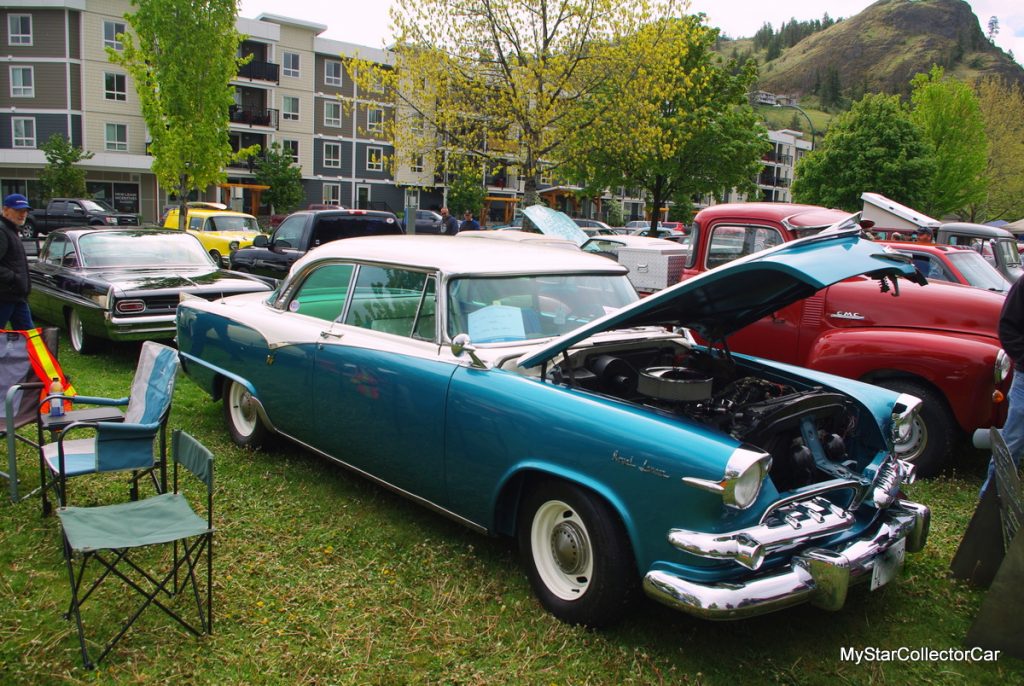 A 1955 Dodge Royal Lancer also caught our attention at the Spring Fling event. Its proud owner bought this former track car with his wife's approval-in fact she told him to buy it. Our readers will get the full story behind this remarkable series of events in an upcoming MyStarCollectorCar piece.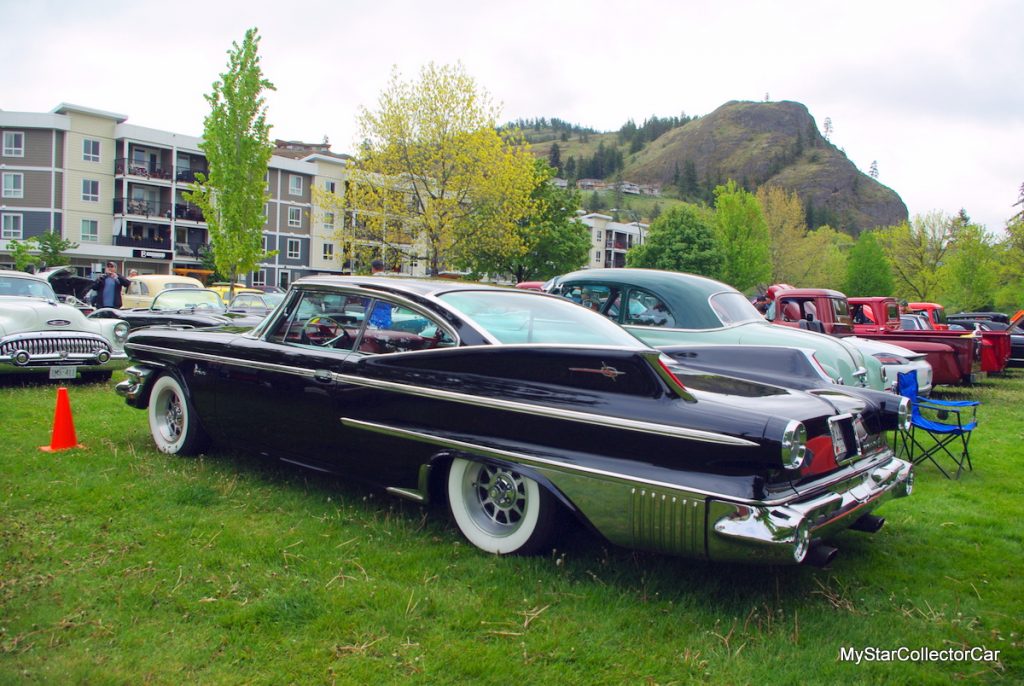 A 1960 Dodge Polara two-door hardtop was also a show-stealer at the Summerland event. The restoration process was long, but the Polara was a favorite of the owner's late wife, so he wanted to finish it. The car's entire story will be told in a future MyStarCollectorCar article.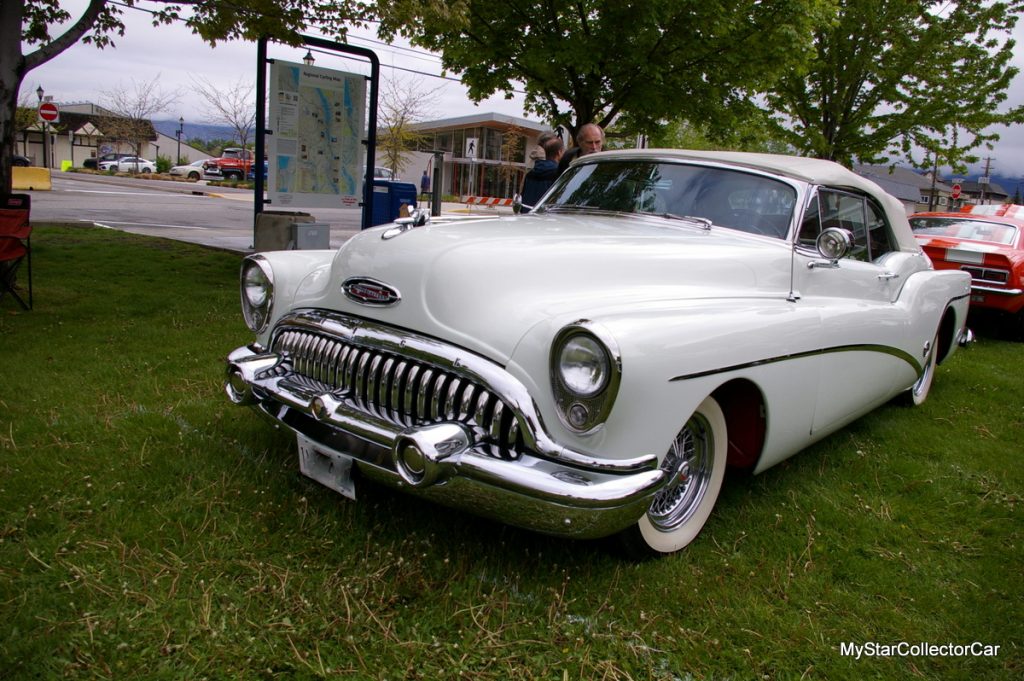 We at MyStarCollectorCar had never seen a 1953 Buick Skylark convertible at a car show until the Spring Fling event. These cars were not manufactured in huge numbers in the first place and even fewer of them survived the next 69 years, so it was a no-brainer for us to include this remarkable bone-stock Buick drop in an upcoming MyStarCollectorCar article.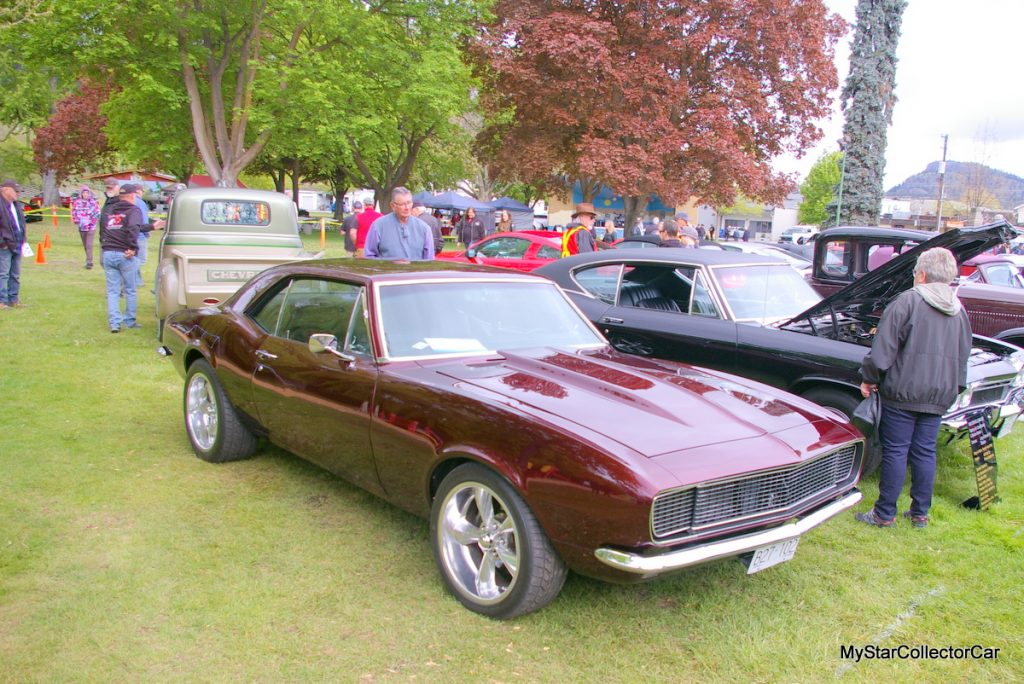 A 1967 Camaro had undergone some major upgrades in the performance department and now sports a tricked-out 427 Chevy big block. Its owner busted out the car from a museum jail and then ran with a few upgrades to make it even better than it former museum piece status. MyStarCollectorCar readers will learn about the '67 Camaro's new life in a future feature story.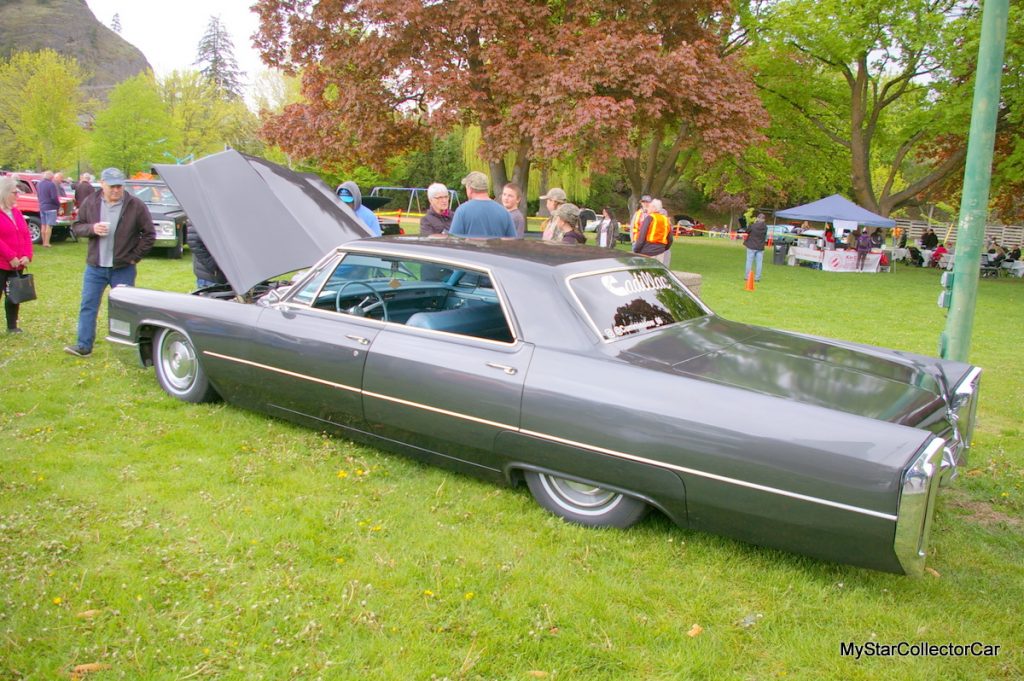 Summerland, BC is not close to us in a geographical sense, but we discovered a 1966 Caddy sedan with a Cummins diesel engine transplant that we featured in a past MyStarCollectorCar article after we discovered it at a local show. We are happy to report it still has the same owner, although both have since moved to the Okanagan region.
Another car from our area was a 1980 Plymouth Road Runner that has been restored to a higher level than factory. It was good to see the car at its first show post restoration and after our article about this 'Runner.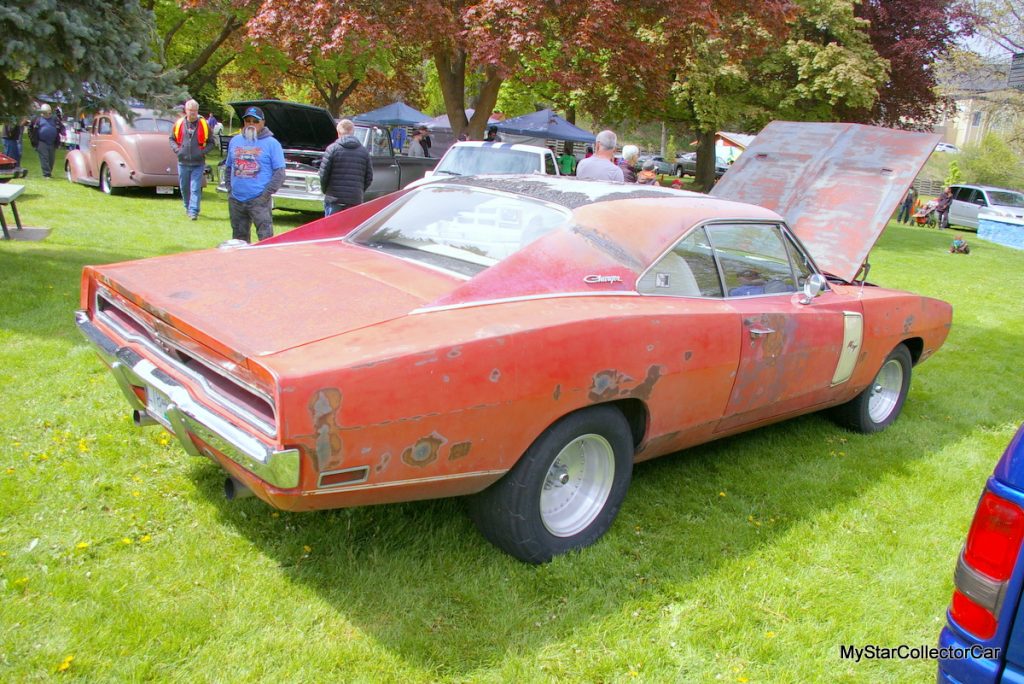 A 1970 Dodge Charger R/T was a unique blend of original and creative features. Its owner replaced its original 440 Six-Pack engine with a 1968 Hemi and created one of the coolest automotive Frankenstein monsters we have ever seen. His reasons and the car's background will be revealed in an upcoming MyStarCollectorCar article.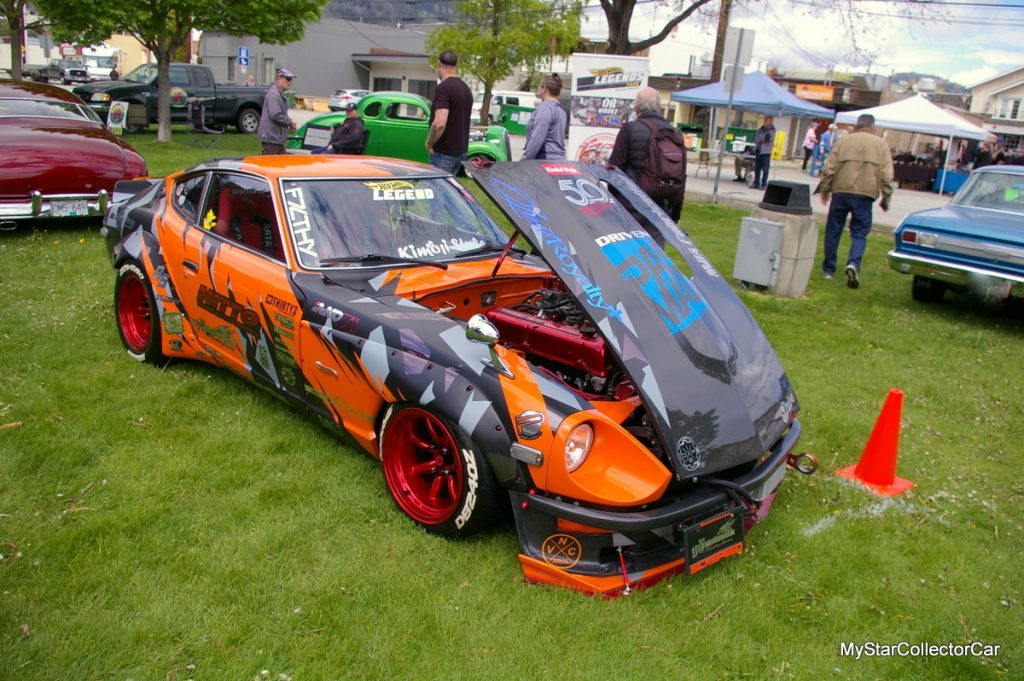 A 1973 Datsun 240Z looked like it belonged on a track, although its owner has not yet used it in a race capacity or at a drifting event. This wild and heavily modified sports car would do well in either competition because of the major upgrades done to it. Read all about the Z in a future MyStarCollectorCar feature.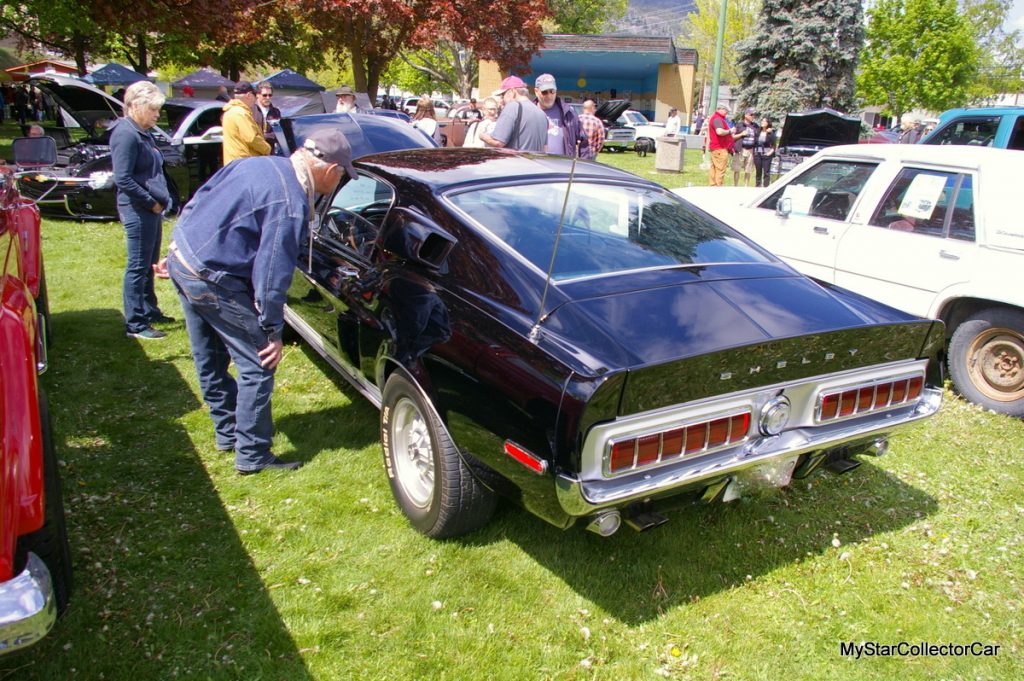 A 1968 Mustang GT-500 KR was another rock star at the Spring Fling show, mainly because its owner brought this legendary pony car back to better-than-factory condition. The restoration was not an easy process and the car's remarkable story will be told in a future MyStarCollectorCar feature.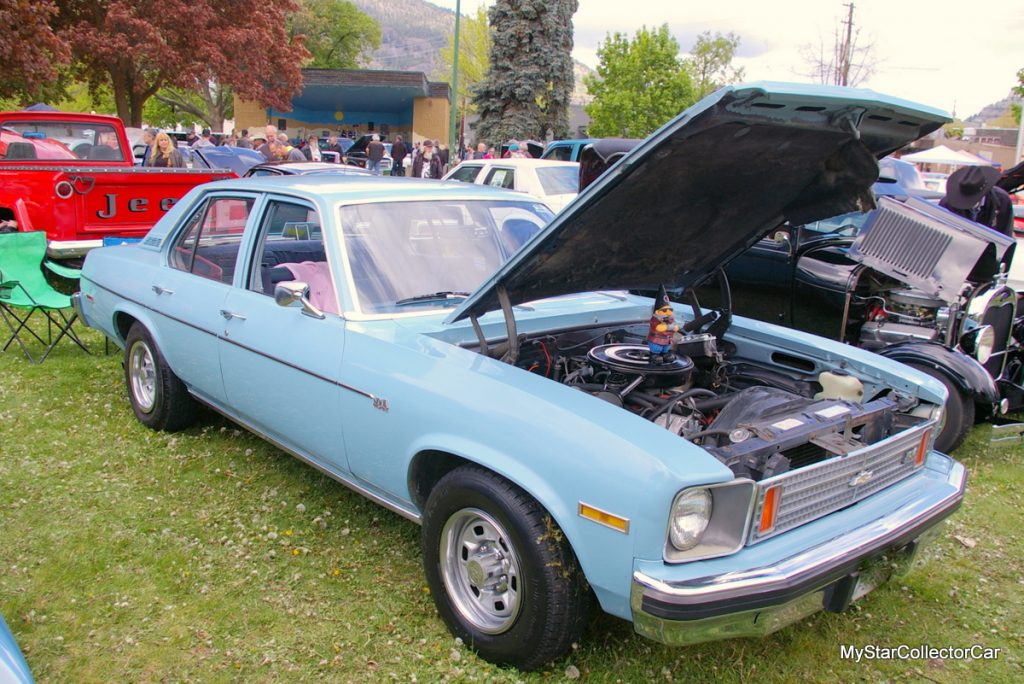 Last, but most certainly not least, was a survivor 1975 Chevy Nova four-door sedan with an unusual back story. Its young owner is a custom bike and car builder by trade, but this modest car's legacy appealed to him, so he bought it from his father. Find out why in a future MyStarCollectorCar article.
BY: Jim Sutherland
Jim Sutherland is a veteran automotive writer whose work has been published by many major print and online publications. The list includes Calgary Herald, The Truth About Cars, Red Deer Advocate, RPM Magazine, Edmonton Journal, Montreal Gazette, Windsor Star, Vancouver Province, and Post Media Wheels Section.