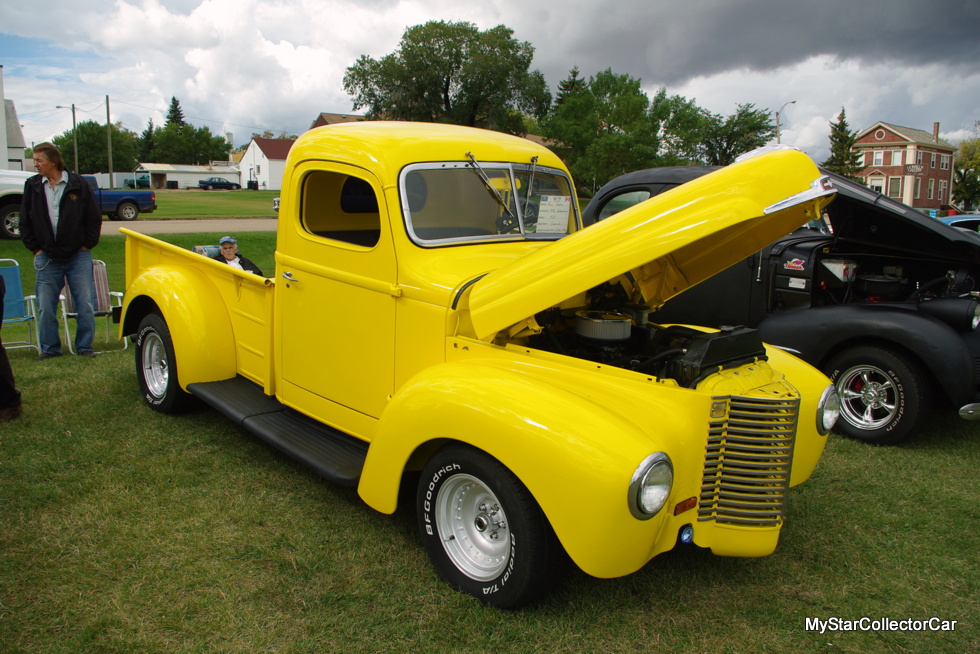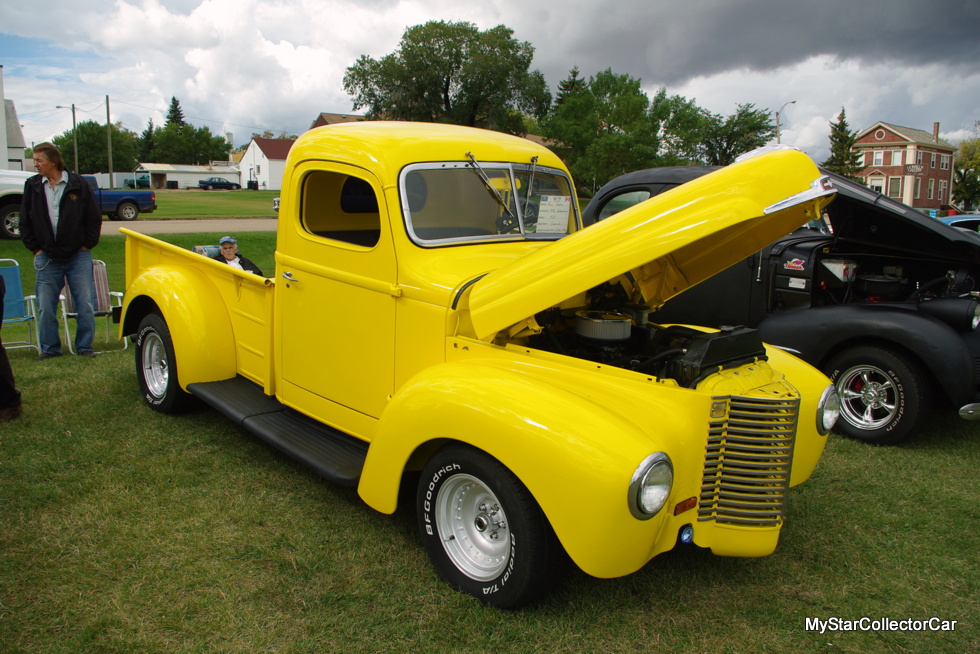 Hot-rodders from the past were the world's coolest recyclers.
They built their rides with a collection of junkyard mix and match parts cobbled together with an enormous amount of talent.
Ken Andres bought into this game plan a long time ago and he is still building some of the coolest rides in the hobby.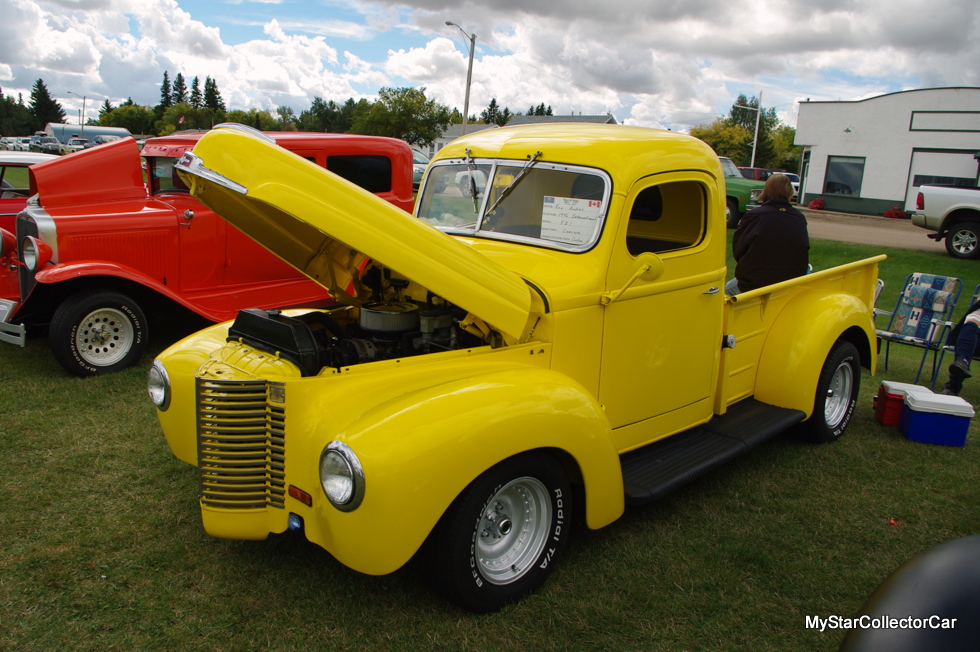 His signature decal on the back of every one of his builds was borrowed from a Sinatra song: "I did it my way". The musical message is strongly reflected in his custom 1946 International Harvester pickup because Ken did indeed do the truck his way.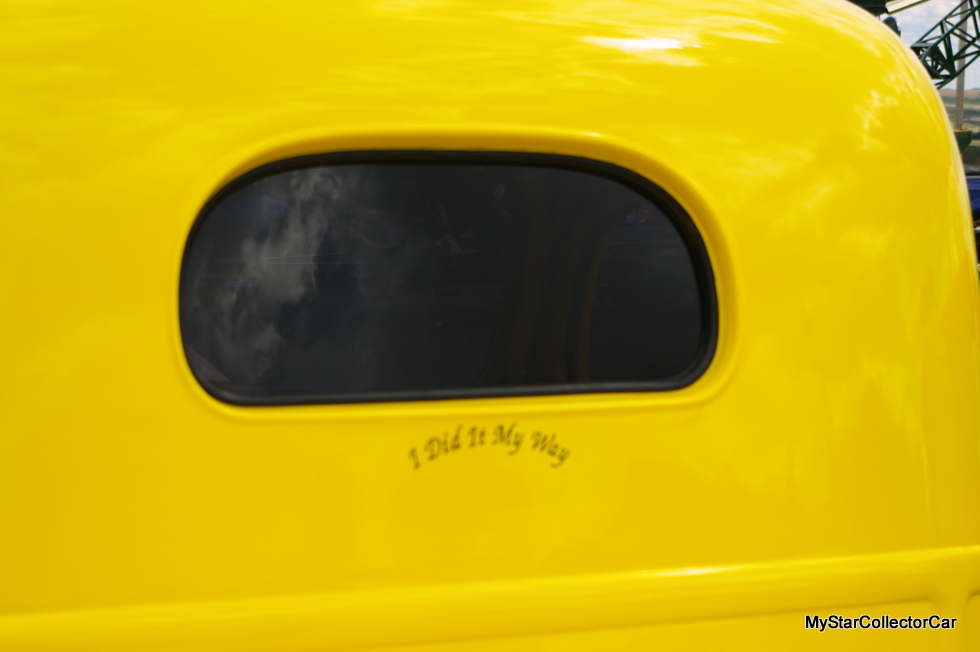 Ken has received plenty of unsolicited advice from armchair custom builders over his many years in the hobby and wanted these people to know he could build custom rides without their unwanted direction.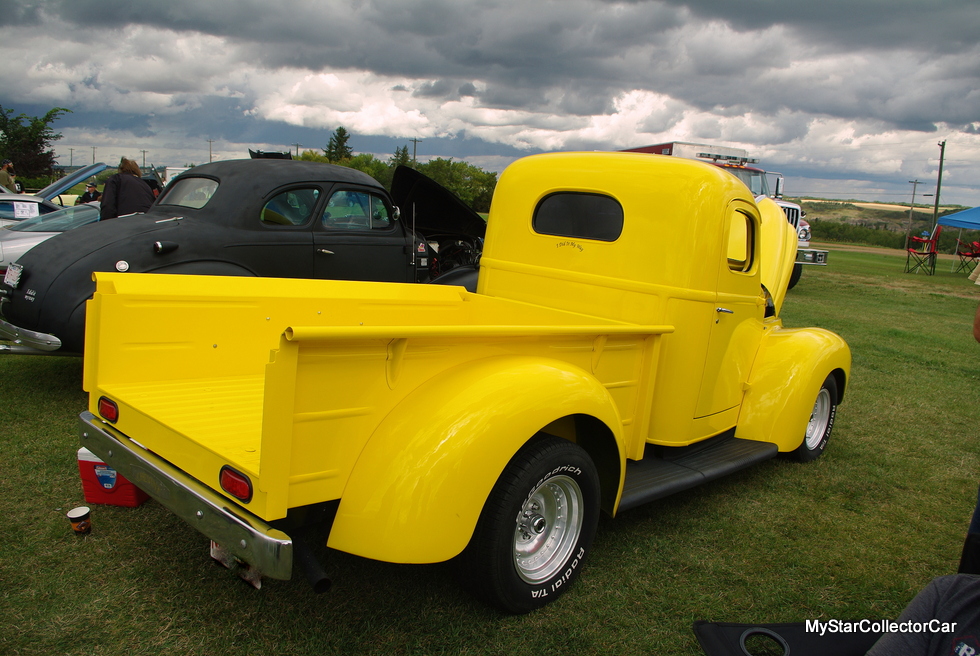 His '46 IHC custom pickup proves he was right because it is a testimony to his sizable skills. Ken told MSCC his truck was all-IHC metal built from "bits and pieces-a fender here-a box there".

He stayed to true to the old school world of customs builds that were built from parts harvested from a variety of other vehicles.
The custom Corn-Binder has plenty of GM donor parts, including a 350 Chevy engine and a 700R transmission. It also has a posi-trac differential donated by a 1978 Pontiac Trans Am.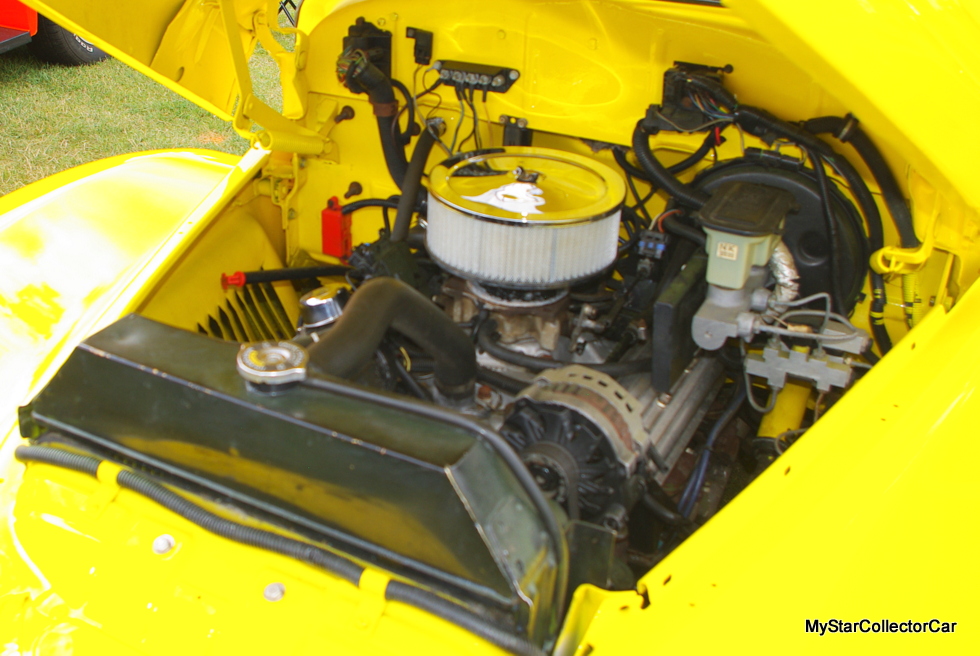 Ken used a GMC S-15 suspension and steering system on his IHC. He added that the rest of the chassis is original factory frame and Ken was able to merge the two undercarriage foundations in a seamless fashion.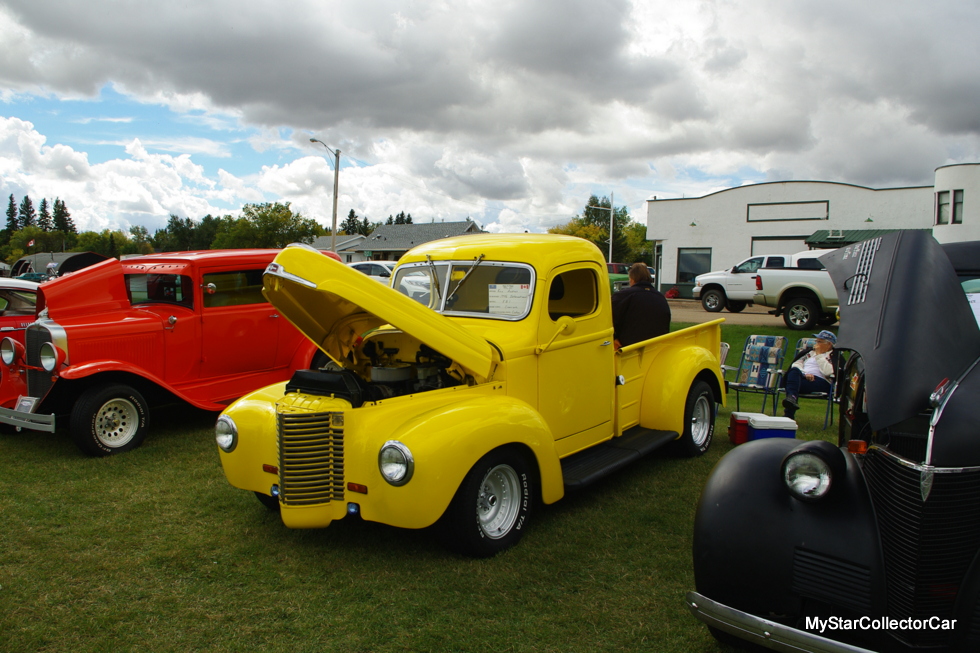 The front seats were also donated by the S-15 and Ken lowered the cab floor so he could fit comfortably into the truck. Ken is a tall man who will not cut roof lines because he does not want to hunch over in the seat to peer through a tiny windshield so he can see the road in front of him.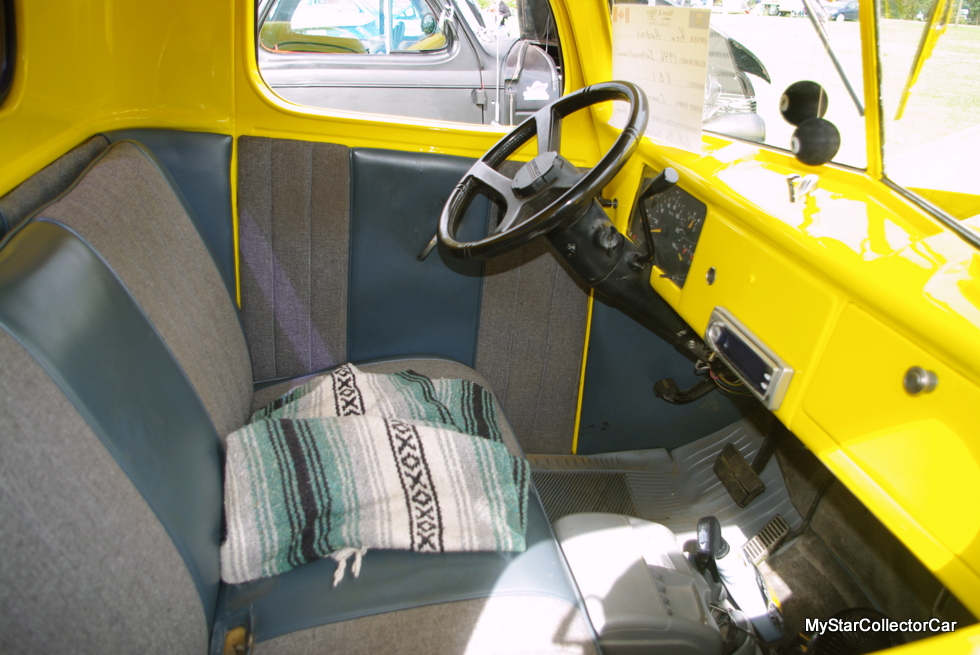 Driver comfort is important to Ken because he does not build trailer queens. He likes to put plenty of time behind the wheel of his IHC and has logged thousands of miles in his custom truck over the past 10 years.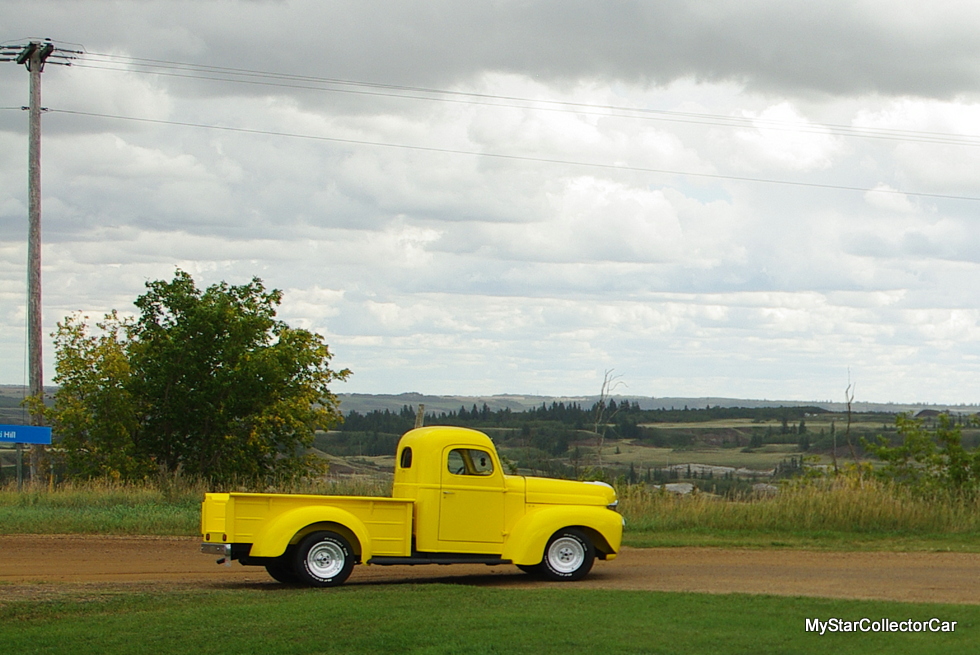 Ken connected with a guy in Texas who provided him with NOS (new old stock) rubber weather stripping for his IHC and he is very happy with the results. His truck is very quiet on the road-even at high speeds.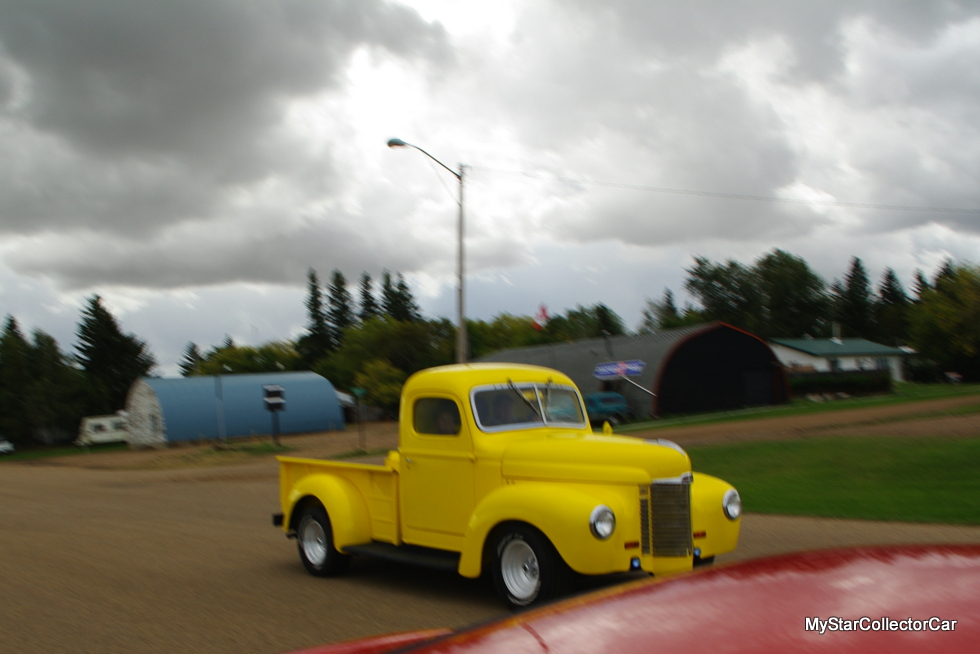 Ken told MSCC his IHC project took about ten years because he had a towing business that took up most of his time and he only had a limited amount of spare time to work on his truck project. There were plenty of occasions where he had to put the IHC on hold for a month at a time while he tended to his business.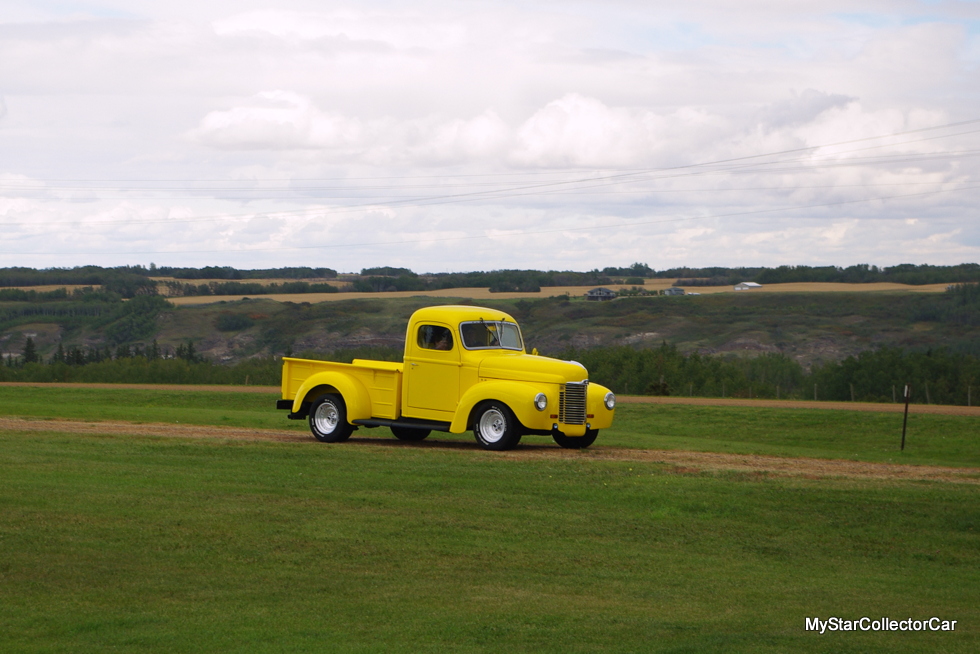 However, Ken is a patient man who worked on the truck whenever he had the chance and did not rush the job.
The result was a job well done by a very talented old school car guy.         
Jim Sutherland
CLICK HERE to Like us on Facebook
CLICK HERE to Follow us on Twitter
CLICK HERE to Follow us on Pinterest
Please re-post this if you like this article.