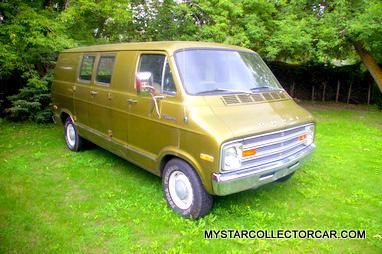 Survivor cars are the new gold standard for car collectors.
The ultimate dream for collectors is finding and purchasing a documented low mileage 427 Vette-you can do a ground up restoration but a 1967 427 435-horse Sting Ray is original only once.
'After that, what you have is a different car by varying degrees. It's like organ transplants in humans-it might be just a kidney or a full-blown heart, lung and liver transplant, but after enough operations you're less you and more that "other guy".
The unfortunate "other guy" who was hit by a bus.
But what happens when the survivor car is actually a humble, but completely original 1974 Dodge working man's van?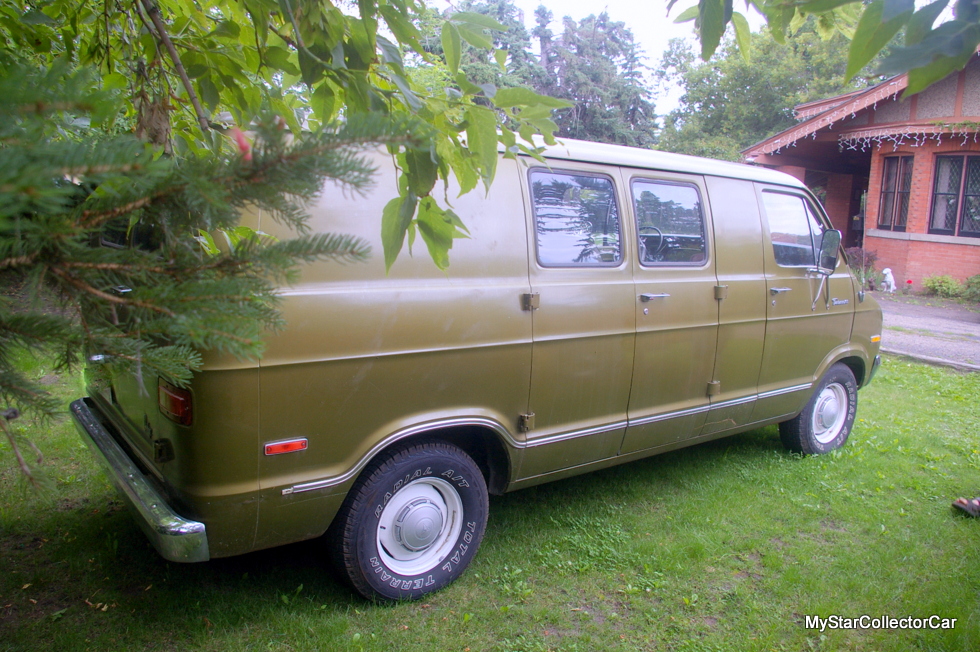 This 1974 Dodge van has 28,000 documented miles thanks to the untimely retirement of its original owner. He was a plumber who was clearly optimistic about his health issues when he bought this van back in 1974.
It's fully rigged out for the job but it turns out he wasn't so the van was retired long before its stale date as a working vehicle.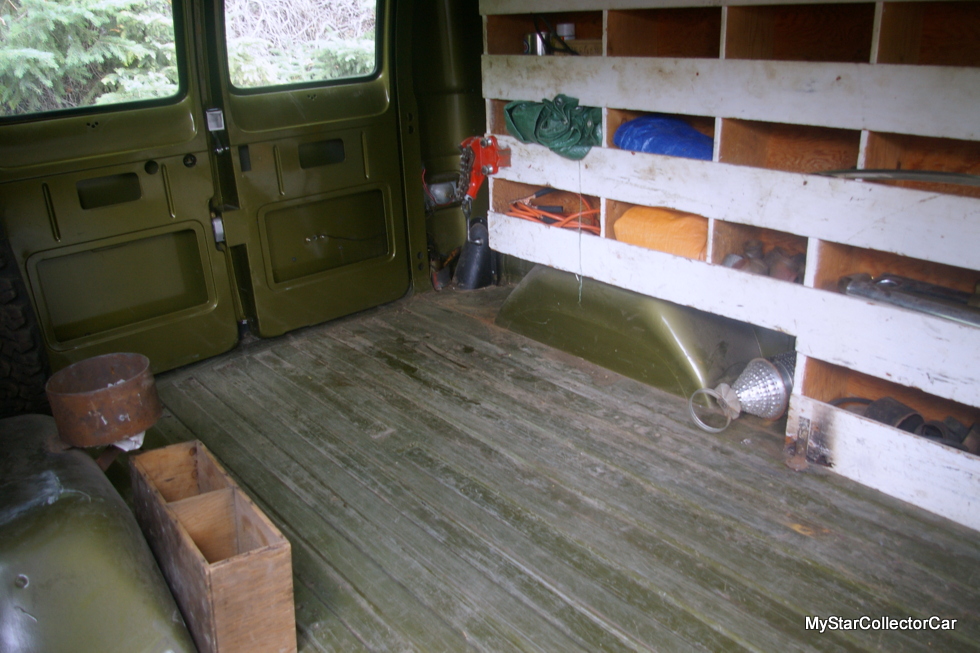 Robbin Dawe is the current owner of this disco era Dodge van. The original owner is a long term neighbor so when the car came up for sale Robbin was the first guy he called. You can imagine how excited Robbin would have been had his neighbor bought a Challenger TA and only added 20,000 miles to the clock.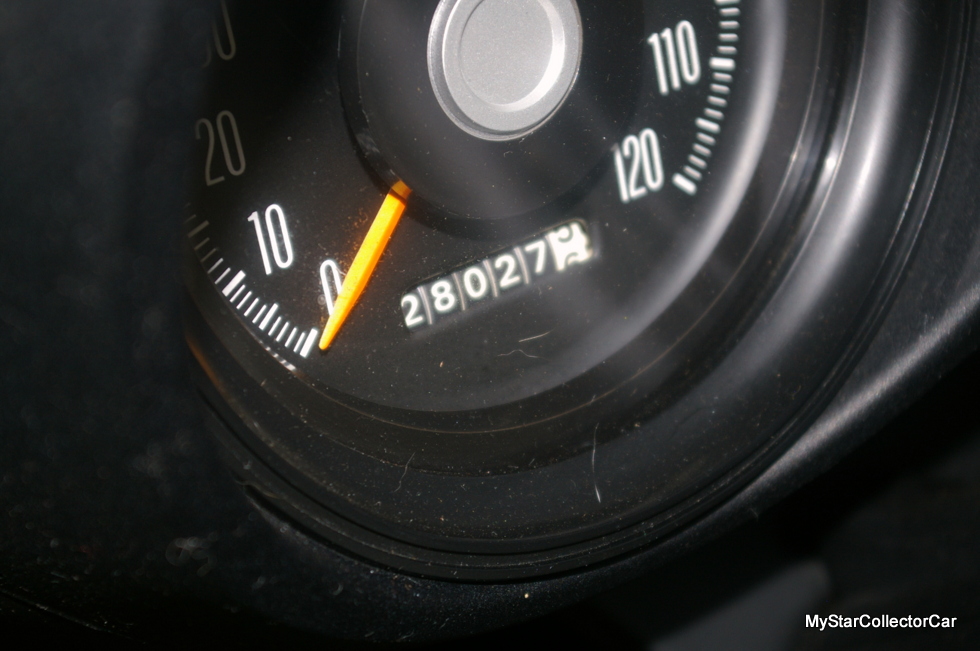 Robbin is a very practical guy so he ran up a few thousand miles on the van using it as a commuter vehicle over a 180 mile round trip. That justified the purchase to a degree but in reality the van is a barebones non-insulated vehicle with the cheapest seats imaginable.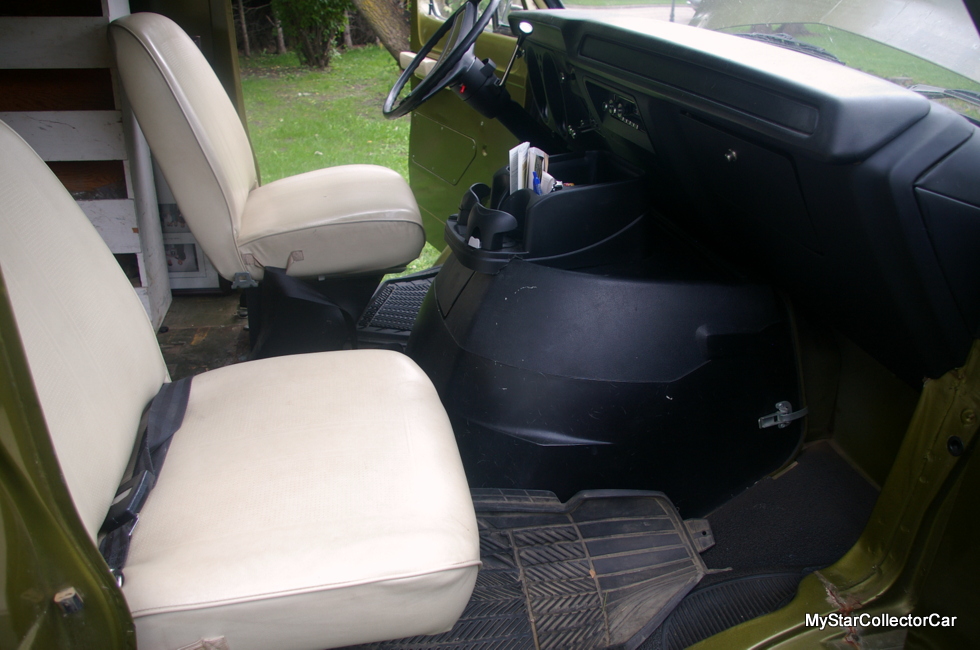 As a result these vans are not exactly Cadillac comfortable, so he parked the '74 Dodge and uses it occasionally for the old cliché-"hauling stuff". His kids aren't clamoring for the keys to the vintage Dodge Tradesman so it rests comfortably for long periods of time.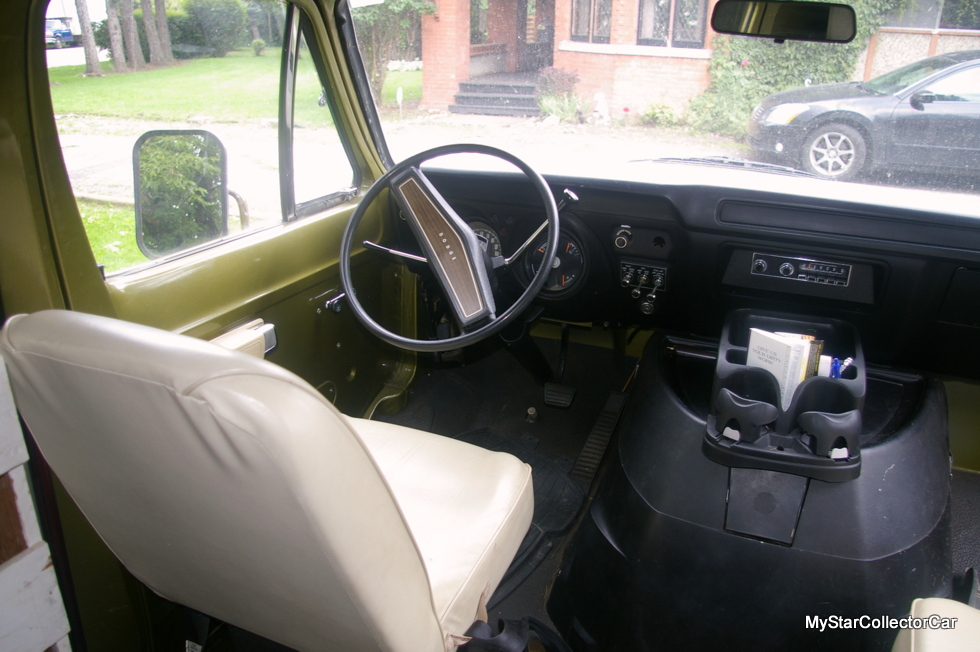 You could call that early retirement but this van was early retired during the Gerald Ford administration. In working truck years, this beast is ancient. It should have been turned into a fridge door around the time U2 was still relevant as a band.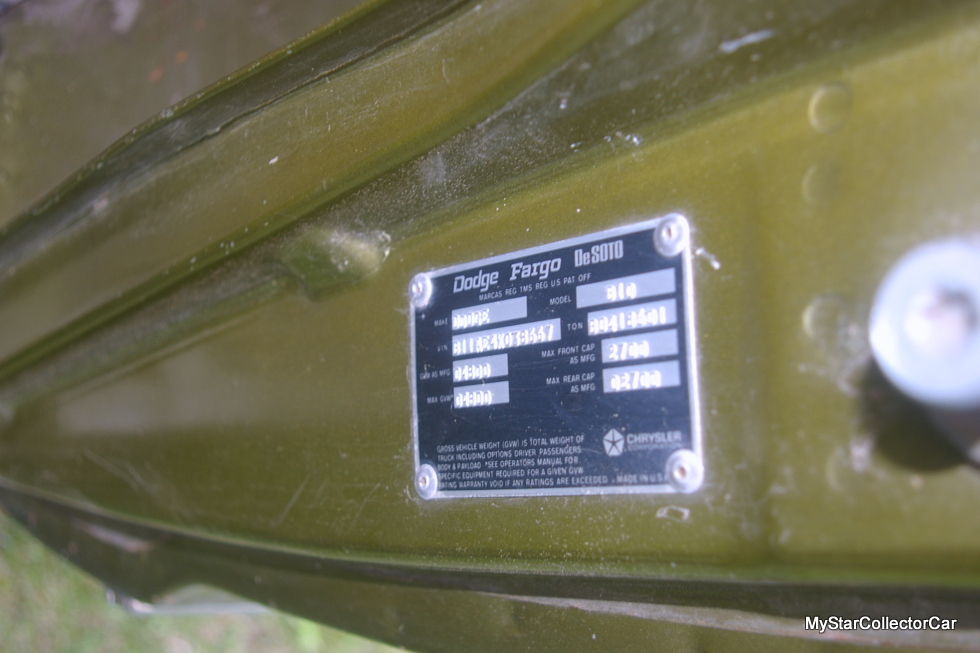 Now this 1974 Dodge van is somewhat of a freak-a vehicle that should have been worked to death ends up as a survivor. A mint low-mileage Boss 302 Mustang makes sense because some guys simply have the foresight to see the future in low production muscle cars.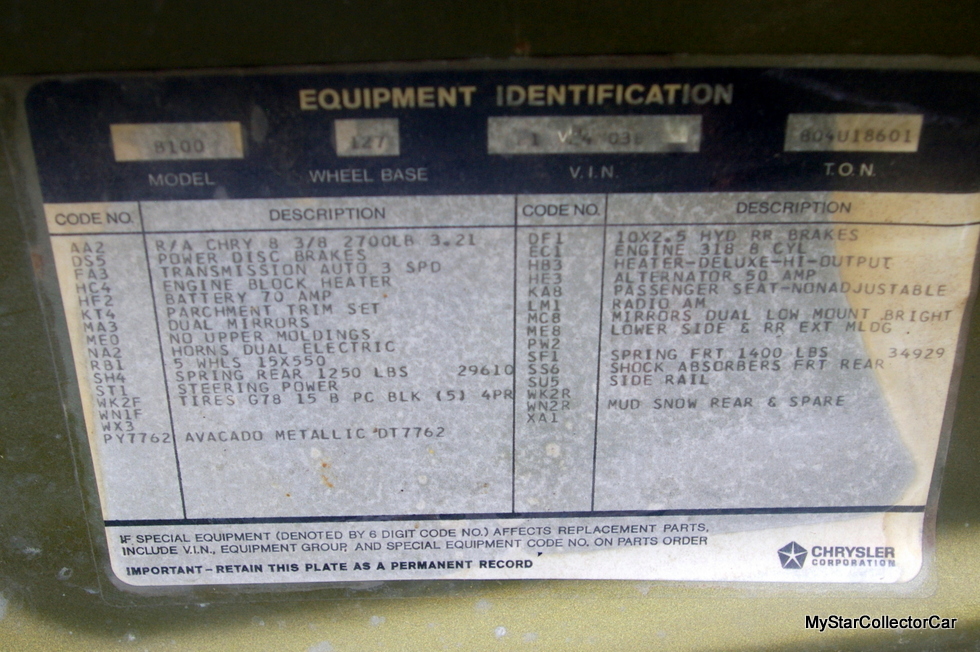 Nobody has the foresight to see the future value in a plumber's van. Its survival is all about a serendipitous series of events-that's what makes this van so unique. It's a million to one shot at best.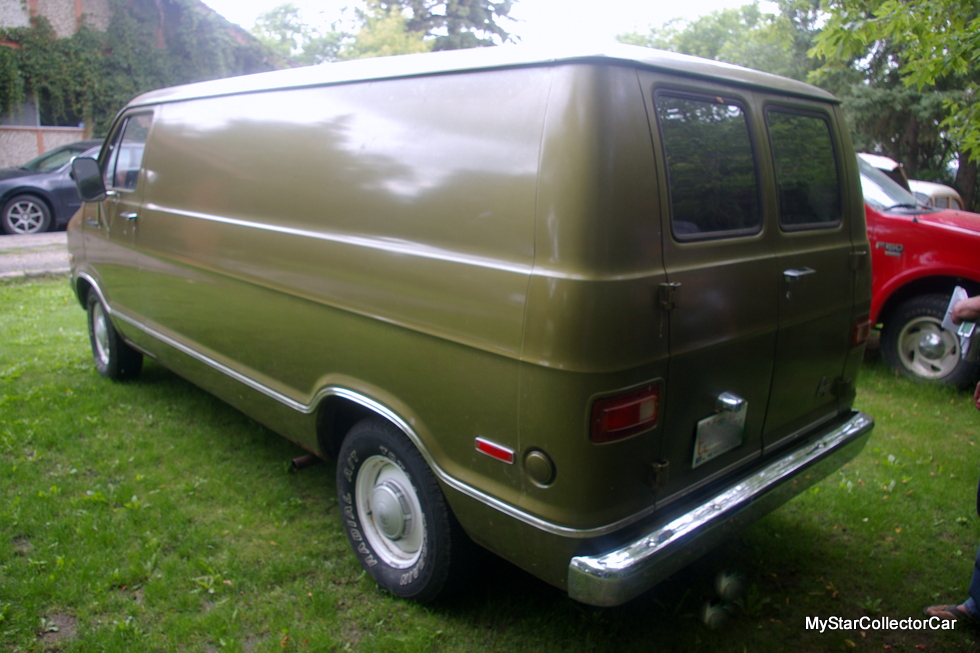 Robbin is realistic about the van and drives it enough to keep the mechanicals in good shape. He knows that the true value in the Dodge lies in its odometer-less than 30,000 miles. For the rest of the world it's a time capsule to a time when tradesman used vans, not giant diesel quad cab trucks for work.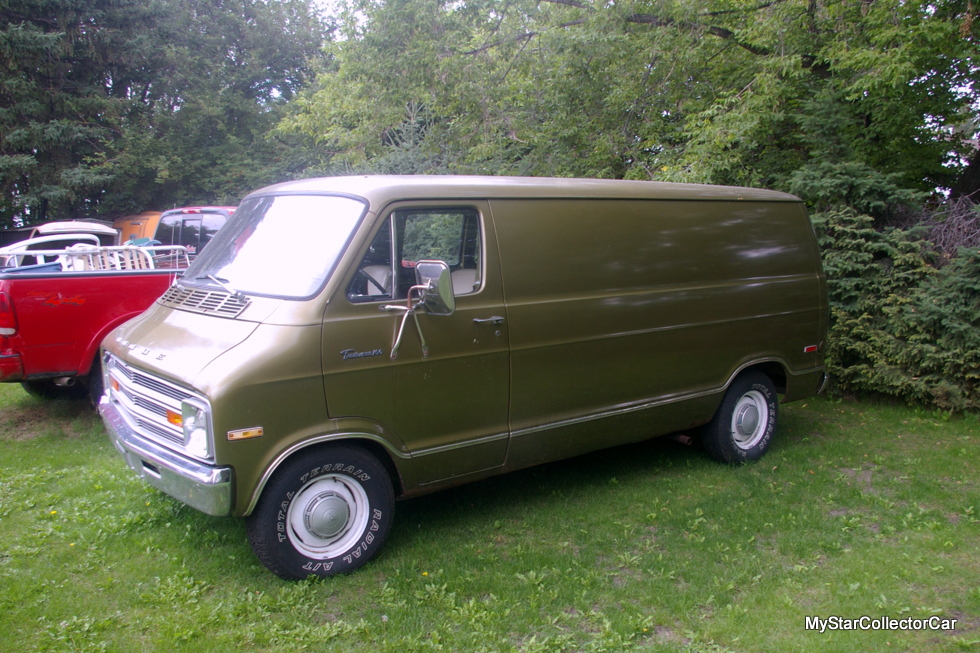 The only question now is what class Robbin enters this van in at a Mopar meet. Is it worthy of the overall Mopar survivor class or is it destined to dominate the sparsely populated Dodge truck class?
'Either way this old plumber's van is a contender.'
Jerry Sutherland
COMMENTS
MARK:"Just read about the survivor Dodge van. Unbelievable how in that era every plumber and electrician in North America drove a van like that as a work vehicle. I own the blue 1950 Fargo you recently featured in Star Truckin. Thanks, and good job. I also have a survivor Z28 you may be interested in as well. It is a 1980 (2nd last year for that gen.) that I bought from the showroom in Rimbey Jan. 1980. It has a few more KMs than the van (122,000) but still very low for the age and it has not been molested like most. Except for headers and new exhaust it isbone stock. I still have the AM 8 track stereo. All documentation still intact, never been in an accident, factory paint,. etc. Sometime when I am done this calving thing and have time maybe I will forward some pics"