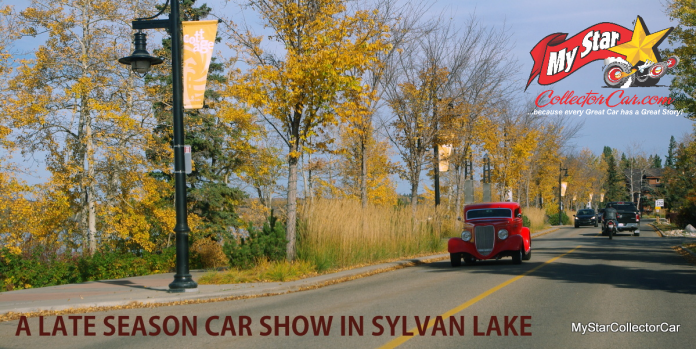 Some of our American readers will be surprised to learn Canadians celebrate Thanksgiving weekend in early October.
The Canuck version was legislated into existence on January 31, 1957 and has become a traditional mainstay since its debut.
The event took place in Sylvan Lake, Alberta, a resort community dedicated to summer fun that also doubles as a bedroom community for year-round residents. Most Albertans are painfully aware of the strong possibility for frigid weather by early October, but the Western Canada Camaro club were blessed with balmy weather for their Sylvan Lake show.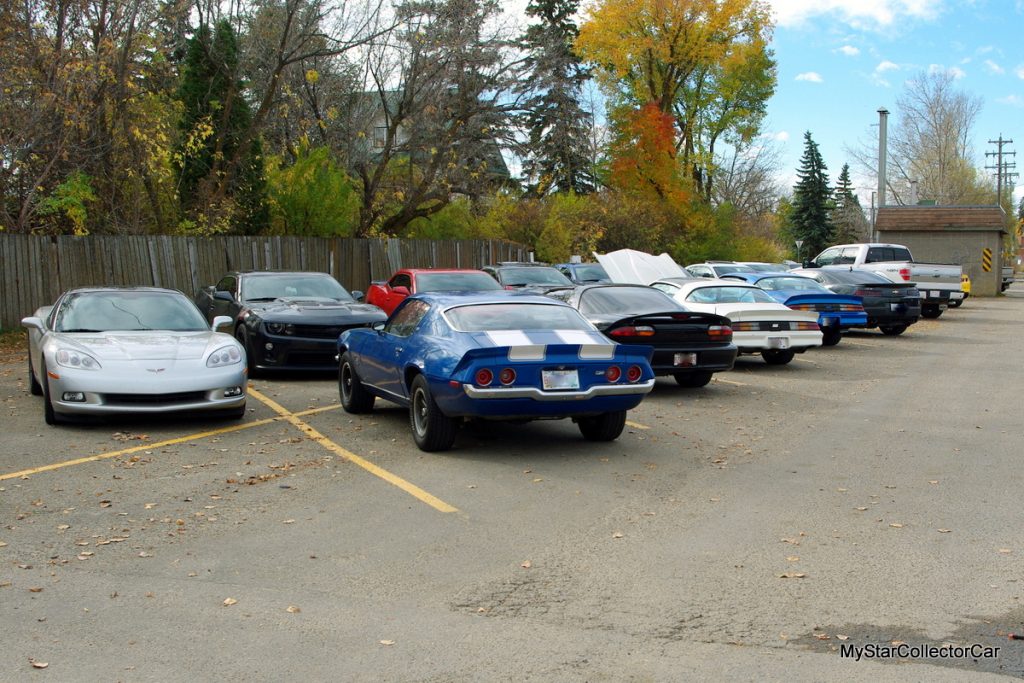 In fact, many participants were able to enjoy their meals on an outdoor patio and were comfortable with dining outside because of the good weather.  MyStarCollectorCar would like to thank Rob Mackenzie ( the entertaining owner of Chief's Pub & Restaurant) for his heads-up about the Camaro show next door to his place.  
Rob did not host the event, but he was more than willing to push us in the right direction for the show. Sylvan Lake has a strong sense of community and Rob is one of the town's biggest boosters. October is the off-season for hospitality businesses along Lakeshore Drive in Sylvan, but the owners are more than willing to promote events for their town, mainly because of people like Rob Mackenzie's community spirit.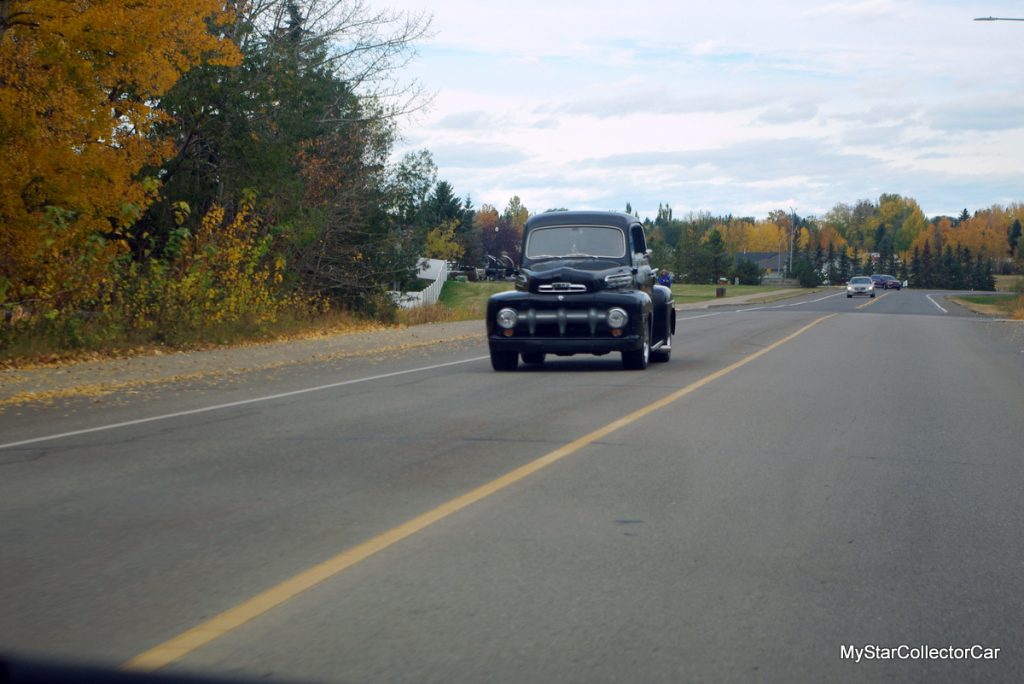 There was a strong contingent of Camaro owners from newer generations at the show, but MystarCollectorCar is firmly locked into the past and went in search of the owners of a couple of vintage Camaros.
One of the participants steered us to an outdoor dining patio where we found the owners of a very cool 1973 Camaro LT. They were a gracious couple who spent plenty of time on the road with their second- generation Camaro and enjoyed every minute of their travels with Mindy the Mistress (their '73 Camaro).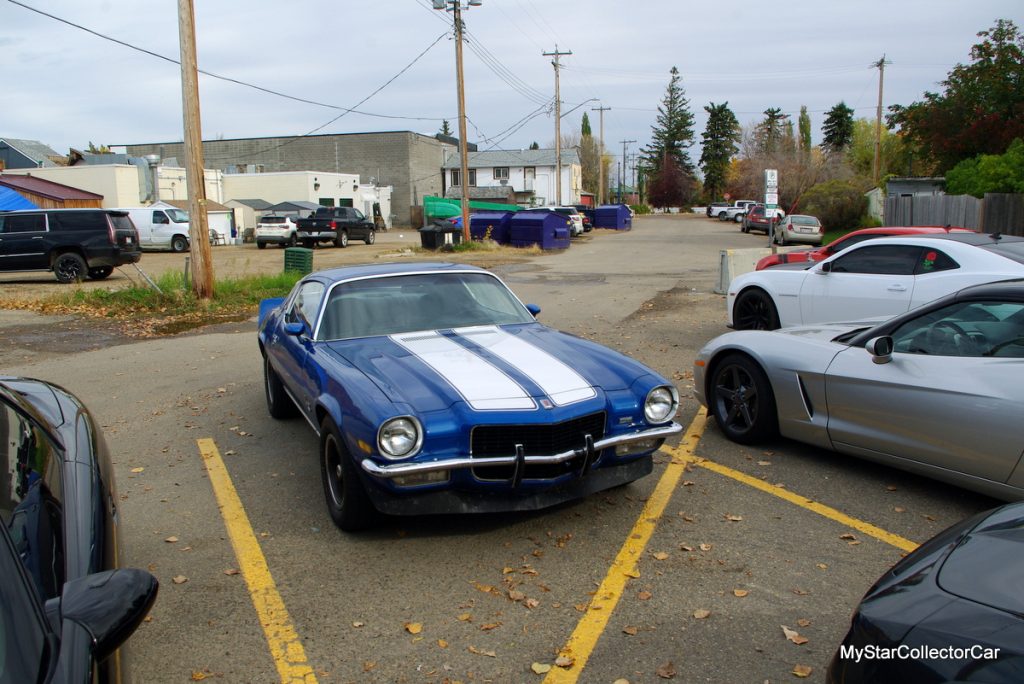 For obvious reasons, MyStarCollectorCar readers will undoubtedly be curious about the reason behind Mindy the Mistress's name (and so were we for that matter), but they will have to wait for the entire story about this stylish second-gen Camaro in one of our future MyStarCollectorCar articles. Sneak preview: It's a pretty entertaining husband-and-wife story so stay tuned for the full article about this 1973 Camaro in Spring 2021.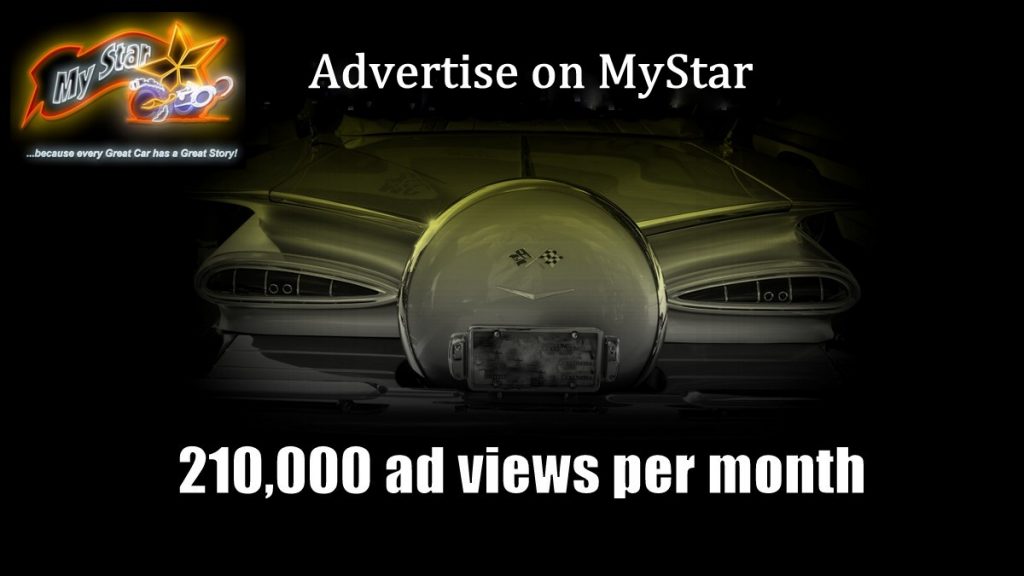 One of the iconic car styles of the 1970s and early 1980s were the flashy T-top models built right here in North America. A 1981 Camaro Z-28 with T-tops was an honored guest at the Western Canada Camaro show and it was a hit with onlookers, including us here at MyStarCollectorCar.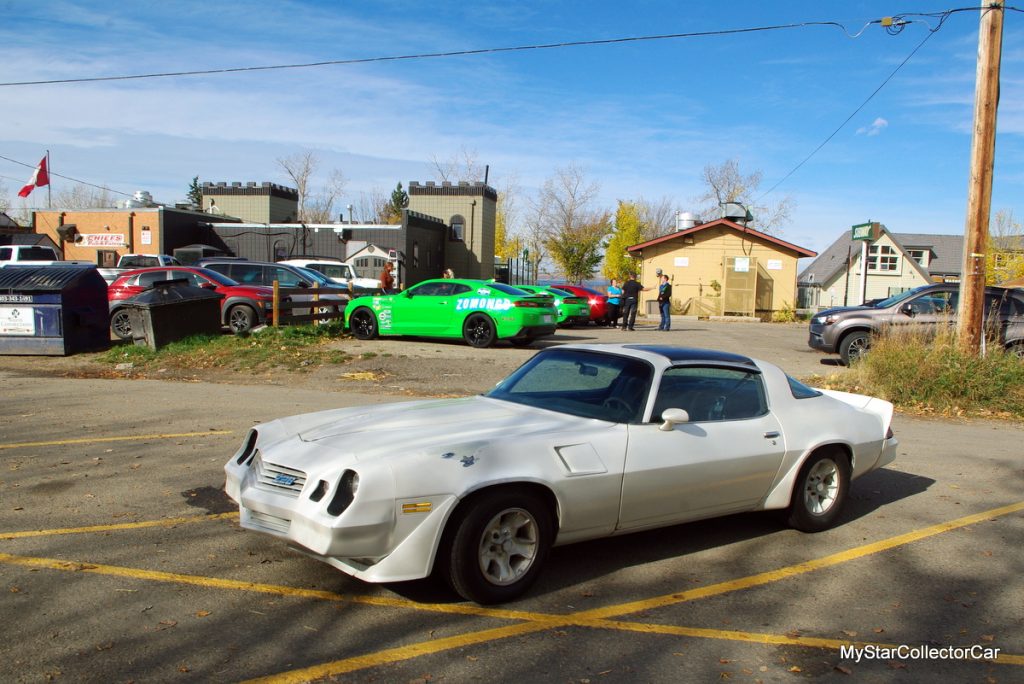 The owner was aware of the Camaro long before he had an opportunity to purchase it because of the car's history with his family. He liked its style and legacy in the Camaro family, as well as his own family, and bought the car for these reasons.
MyStarCollectorCar caught up to him early in the game because he had only become its owner a few weeks earlier, but, as mentioned earlier, he did know the car very well before he bought it. He has many plans for the '81 Camaro and just wanted to enjoy it before another cold winter took over in Alberta.  Fortunately, winter was not in the neighborhood for this Canadian Thanksgiving weekend.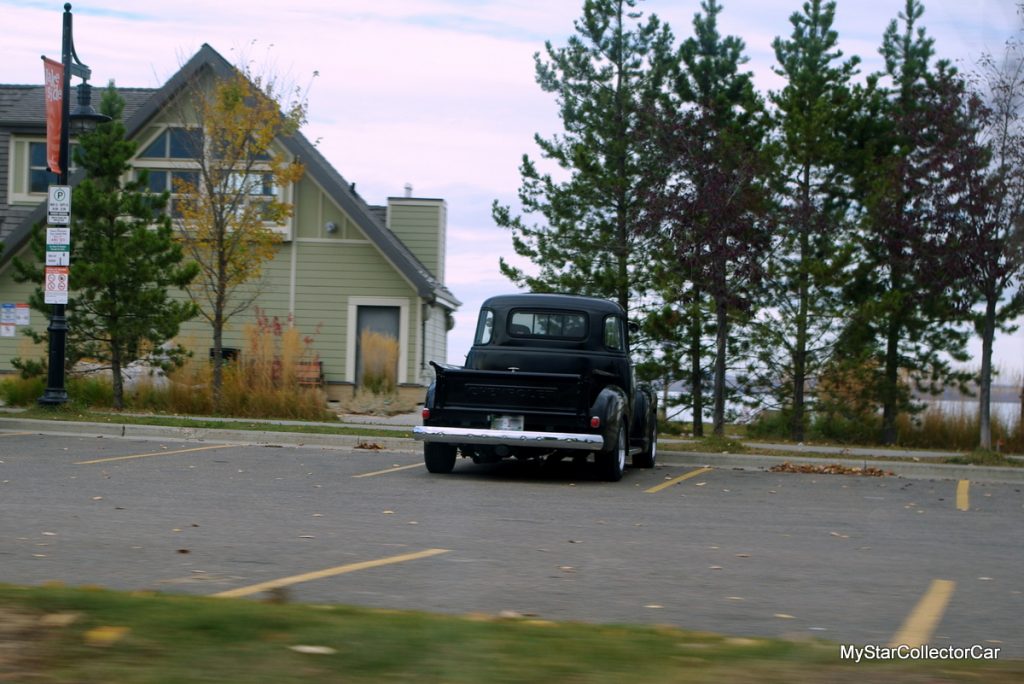 IN FACT It was a great day for a car show held this late in the season.   
BY: Jim Sutherland
Jim Sutherland is a veteran automotive writer whose work has been published by many major print and online publications. The list includes Calgary Herald, The Truth About Cars, Red Deer Advocate, RPM Magazine, Edmonton Journal, Montreal Gazette, Windsor Star, Vancouver Province, and Post Media Wheels Section.